Jon Stewart is healthy and not suffering from any illness. He was speculated to be down with cancer and other illnesses due to his sudden weight loss, which was a result of his change in diet. So far, the television host is healthy and lives with his wife on their farm in Colts Neck, New Jersey.  
Jon Stewart is a popular television host, director, writer, and comedian who is famous for previously hosting one of the satiric television shows The Daily Show from 1999 to 2015. Being that he is a regular face that covers important global and interesting news, he has so far gained public recognition. As a result of this, the public's curiosity was raised over the cause of his weight loss thereby speculating that he is suffering from some illnesses. Keep reading, as we have unfolded all that is to be known about Jon Stewart's illness.
Is Jon Stewart Suffering From An Illness?
No! Jon Stewart is not suffering from any illnesses, as there are no reports from either the comedian or credible sources to confirm the claims. However, the television host has lost a significant amount of weight, which has made many speculate that it may be a result of an illness.
In 2015, Jon Stewart announced that he was leaving The Daily Show because he was just tired of the show, but the public believed it was proof that he was suffering from an illness.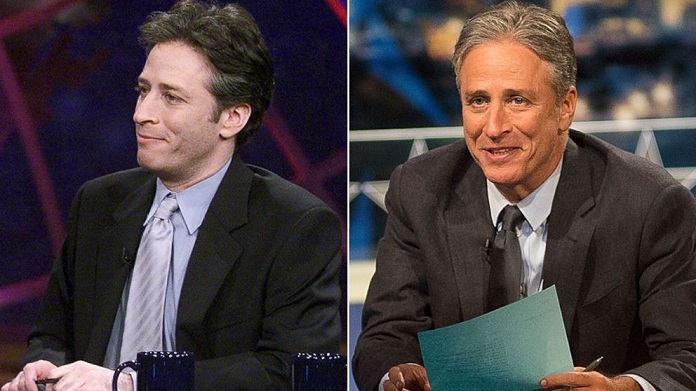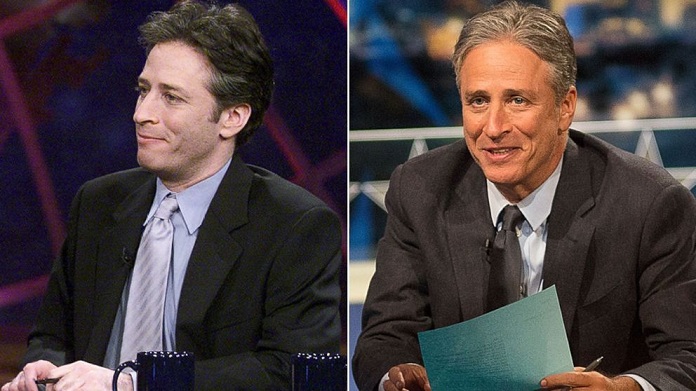 Some of Jon Stewart's fans were left with no choice but to believe the speculation that he has cancer, as claimed by some reports. However, has never disclosed publicly that he has been diagnosed with any form of cancer and as such is considered healthy. Meanwhile, until he comes out to either confirm or debunk the claims, we believe that the TV host is healthy and undergoing certain physical changes.
What Led To The Rumor Of Jon Stewart Having An Illness?
The speculation that Jon Stewart was ill resulted from his sudden weight loss. The rumor was further fueled when he announced that he was leaving The Daily Show, which he hosted for sixteen years, from 1999 to 2015. These claims were made by his fans, who had always known him with a healthy physique. Some of them bought into the speculation that he was ill, while others also insisted on knowing the actual truth from the television host himself.
In reaction, Jon Stewart and his wife, Tracey Stewart, disclosed the reason for his weight loss in an interview with Rip Esselstyn. They revealed that it was a result of his migration from eating whole food to being a vegan. Jon further stated that he decided to join his wife, who had been a vegan years. He expressed his happiness with his current look, stating that his diet change have been very profound.
He also revealed that he was not ready to switch from being a vegan to his previous diet. The iconic host used the opportunity to sensitize viewers to the benefits attached to consuming plants and the need to protect animals. This further made Rip Esselstyn tag him as "The True Definition of a Hero."
Where Is Jon Stewart Now?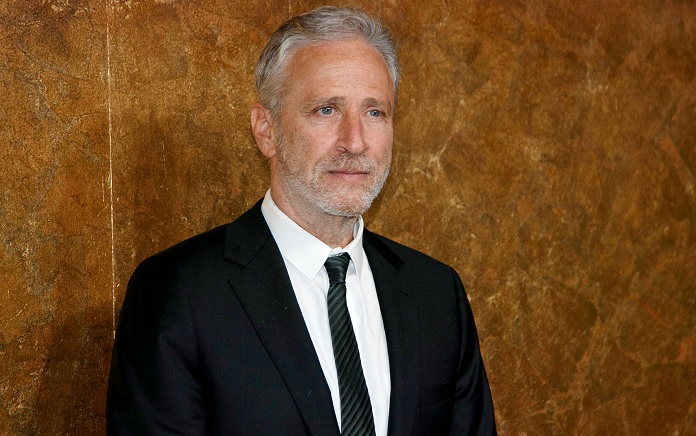 Jon Stewart is currently living with his wife on a farm in Colts Neck, New Jersey, United States, which he purchased in September 2016 for $4 million. There, Jon found a new life, taking care of abused and neglected animals whenever he is not working on any comedy or making guest appearances.
Meanwhile, after he left The Daily Show, he started a weekly talk show, which was in collaboration with Apple TV. Irrespective of Jon Stewart's speculated illness, whenever the actor is not at work, he puts all his focus on his farm.