These days Tony Dokoupil is charming viewers with his wit on CBS flagship morning show CBS This Morning – a show that prides itself in giving both ABC's Good Morning America and NBC's Today Show a run for their money. Dokoupil was promoted to the revered position of co-host on the show in May 2019 after a few years of joining CBS from NBC. Dokoupil is from all indications doing well in his career but his success in TV was far from being immediate. Here's how he successfully made the transition from a writer for print media to the studio of one of the most-watched morning shows in America.
His Background and Career Beginnings
Young Tony was privileged to attend the best private schools in South Florida as a child, including one that had the grandchildren of former POTUS, George H.W. Bush, thanks to the money that his father Anthony aka Big Tony made from pushing drugs. His mother Ann whose primary occupation was teaching as Tony would decipher in his adult life also aided his father in the illicit business. Instead of putting a tight lid on his background, Dokoupils has bravely embraced it with arms wide open.
Tony as a child lived on the lap of luxury, going on vacays on the Caribean island in private yachts and owning everything other kids his age could only wish for. He was made to believe that the source of his father's wealth was from his real estate business in Vermont, he only got to learn of the truth in his teens, before this time, his father had due to the drug business become estranged from his family. Consequently, Tony and his mom had to kiss their luxurious living goodbye and moved into a smaller apartment.
Though Tony Dokoupil idolized his drug trafficker father, he wanted to become something different from him, something more honorable. In 1999, he enrolled in George Washington University's School of Business where he graduated in 2003 with a degree in Communication and Marketing, top of his class with a GPA of 3.87. He started his career working in public relations before returning to school to earn a master's degree in American Studies from Columbia University. He also earned a Ph.D. in Media Studies. While at Columbia, Tony Dokoupils interned at Newsweek for a while and in 2007 he was promoted to work full-time.
He would spend the next five years at Newsweek, where he wrote cover stories on the effects of social media with the increasing number of suicides as a case study. In 2012, Newsweek's merger with The Daily Beast led to a massive layoff that saw Dooupils depart the print-media. His next job came at NBC News in June 2013 as a Senior writer. In addition to writing, Dokoupils produced videos and features as well as reported for NBC.
Dokoupil's Mainstream Breakthrough
Tony Dokoupil's major step towards a career in mainstream media was when he joined NBC. Following a series of internal disruptions, he made the transition to broadcast in 2015 by moving to MSNBC to serve as a correspondent and national reporter. Before this time, Dokoupils had gained some level of fame for his critically-acclaimed book The Last Pirate: A Father, His Son, and the Golden Age of Marijuana a product of his 5 years of research that detailed his father's involvement with drug smuggling.
Tony Dokoupil's big break was the viral 10-minute live interview he had with the late LaVoy Finicum the leader of the militia group that illegally took over Oregon's Malheur National Wildlife Refuge. The interview was in early 2016 and later in the same year, he joined CBS News as a correspondent.
About His Famous Elopement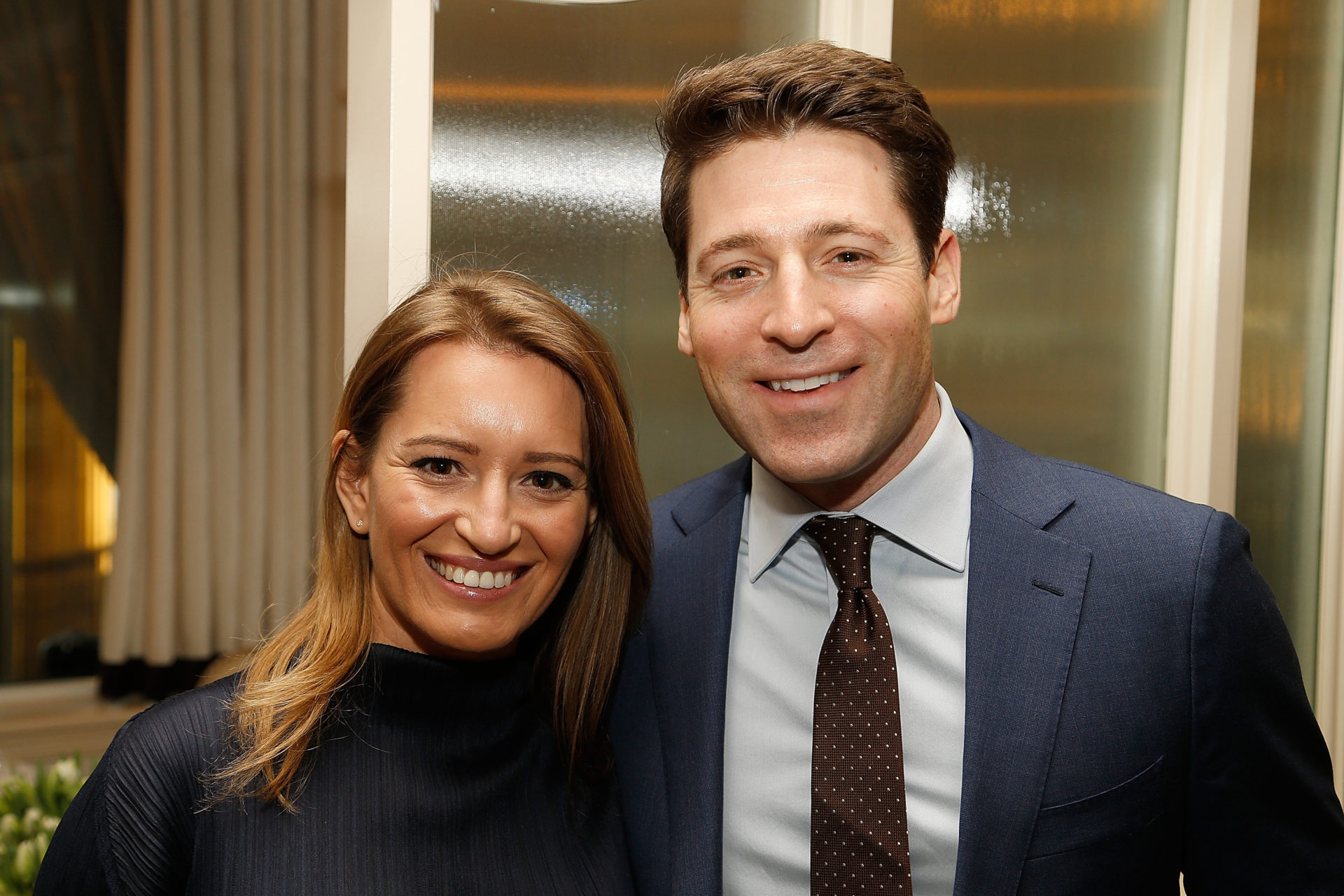 In addition to his thriving career, Tony is also known for his marriage to MSNBC journalist Katy Tur, the couple met while Tony was at MSNBC. They got engaged in early 2017 and for their wedding in October, the couple decided to elope. Elopement for a wedding is usually as a result of parental disapproval, but in Tony and Katy's case, this doesn't seem to have been the reason.
The couple wedded in the middle of the Utah desert with no flowers or expensive decor in sight, just visible earth. It was later revealed that the reason for this was because the couple wanted guests at the wedding to focus on the event and not think about discussing the news or politics as there would be no cellphone reception in the desert. However, news of their elopement surfaced in the news after PageSix made the report.