Sonya Curry is an American educator and the mother of basketball players "Steph" Curry and Seth Curry. She is currently the president of the Christian Montessori School of Lake Norman, a school She founded herself about two and a half-decade ago. Sonya Curry is of African-American Creole race and is of Caucasian ethnicity
If you are a fan of the NBA, there is a huge chance you have heard of Sonya Curry. You either know her as the incredible woman who went viral for making a half-court shot, or better still as the mother of NBA superstar Stephen Curry, point guard of the Golden State Warriors.
Amidst the affluence and fame that has defined her life, Sonya grew up in a time in America when racism was openly expressed. Although things have improved since then, her experiences have come in handy in helping her children navigate the more subtle acts of racism that still exist today.
Here is a look at the life of Sonya Curry, the matriarch of one of the most famous families in NBA history, along with how her background has made her one of the most loved people in America.
How Old Is Sonya Curry and What is Her Ethnicity?
The 56 years old Sonya Curry is of African-American Creole race and is of Caucasian ethnicity
Although she has more active ties to North Carolina and California these days, Sonya Curry is a born and bred Virginian.
The mother of the two NBA players was born on the 30th of May, 1966 in Radford, Virginia.
Her parents are Cleive and Candy Adams, who had two other children named India and Cleive.
She is of mixed African-American, Creole, Haitian, and Caucasian descent. Her caucasian genes are evident through her blue-colored eyes and dark blonde hair.
Even though she talks about racism and all but she rarely mentions what race she really is.
Sonya was raised in severe poverty. She grew up living in a trailer along with her parents and siblings. This made her look to sports as a way out of a difficult background.
While attending Radford High School, the young girl played various sports, including basketball and volleyball. Her performance in the latter earned her a scholarship to attend Virginia Tech where she went on to earn a degree in Education.
Sonya Curry's Experiences With Overt Racism
Sonya Curry's athletic ability and her caucasian genes were not enough in keeping her from experiencing the depth of racism that occurred in Radford, Virginia. Growing up in a trailer home, she on multiple occasions suffered harassment from members of the White Supremacist Ku Klux Klan group.
Although desegregation ended during her time in high school, Sonya was regularly called the N-word, and her brother suffered several physical attacks from white students. Other members of her family also suffered from the endless racial attacks that defined their lives in Redford, Virginia.
Like a lot of African Americans today who look to sports as a way out, Sonya's athletic prowess eventually proved to be the shield that protected her from the worst of Virginia's racism. Her excellence on the volleyball court helped her secure a place at Virginia Tech where she not only earned a degree but got to meet her husband, future NBA star Dell Curry.
How She Used Her Experiences to Teach Her Children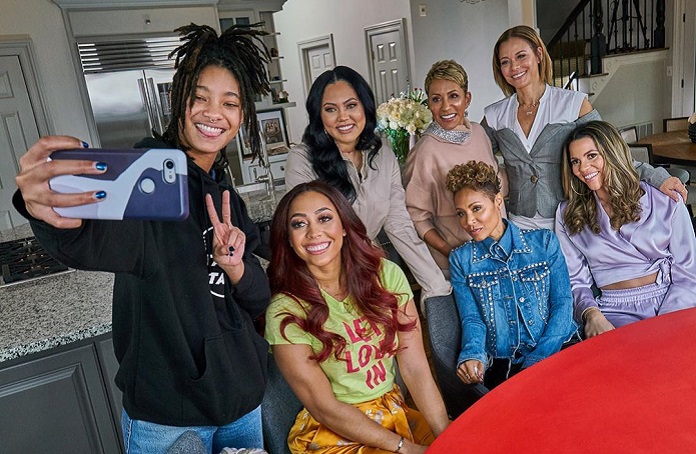 Parents often draw from their own personal experiences when they want to raise their children. The story is no different for Sonya Curry when it came to raising her three children; Steph, Seth, and Sydel.
While her children were born and raised in an environment wildly different from her own, Sonya made it a point of duty to educate them on the privilege of their existence. She shared her story with them, helping them see the reality of those who are not lucky enough to grow up in a shielded environment that was afforded to them by their father's successful NBA career.
That decision has proved valuable to the Curry children, particularly Stephen. The two-time NBA Most Valuable Player has notably spoken out against personalities who perpetuate racism.
One notable time he did so was in 2017 when he famously declined to visit the White House after his team won the 2017 NBA Championship. He did so in order to take a stand against President Trump's antics which he believed was fueling the racial divide in the country.
He and his wife Ayesha also have a foundation called Stephen and Ayesha Curry Family Foundation. The nonprofit is known for several philanthropic efforts geared towards helping people of color overcome the burdens of systemic racism.
As for Sonya, having grown up in an education system that discriminated against her and others like her, she established a school for children of all color and race. In 1995, she founded the Christian Montessori School of Lake Norman, in Huntersville, North Carolina, which her children also attended.
Meet Sonya Curry's Children and Family Members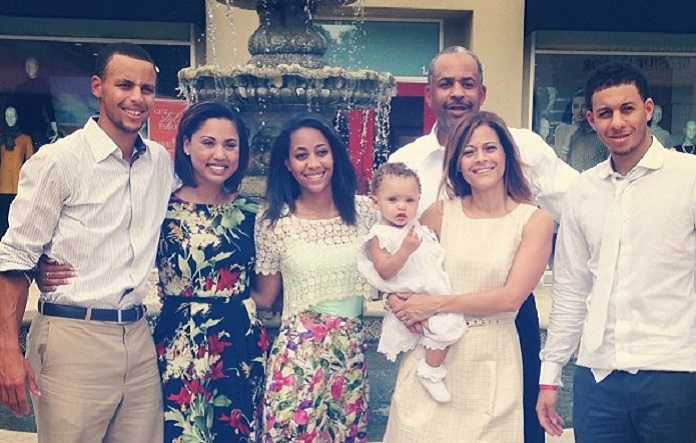 Among basketball fans, the Curry family is considered the first family of the NBA. Following her marriage to Dell Curry in 1988, the couple welcomed three children who have all taken to sports like their parents.
Their first child, Stephen Curry, was born in March 1988. Now an NBA superstar, Steph is married to Ayesha Curry and the couple has made Sonya a grandmother of three. Their kids are daughters Riley and Ryan who were born in 2012 and 2015 respectively, and son Canon who was born in 2018.
Sonya's second child is son Seth Curry who is also an NBA player. The young man, who was born in August 1990, is married to Callie Rivers, a member of another famous basketball family – that of NBA coach Doc Rivers.
The youngest child of Sonya Curry is daughter Sydel Curry who was born in October 1994. Like her brothers, Sydel is also married. The college volleyball player is married to NBA player Damion Lee who plays on the same team as her big brother Steph.