Rick Ross may not be the shiny new kid on the block anymore but he definitely still has a lot to offer. In his prime, his was the name on the lips of every rap fan across the globe.
Ross has been in the game a long time – since the year 2000. The Maybach Music Group founder has released numerous projects and garnered enough awards to make any budding emcee feel either jealous, deflated or buoyed to succeed.
Bio, Wiki, Age
Ross whose real name is William Leonard Roberts II is a Mississipi boy. He was born in Clarksdale on January 28, 1976. However, his family would move to Carol City, Florida, where he was raised. Ross's high school education was done at Miami Carol City Senior High School. He was athletic at the time and played football for his school. This earned him a football scholarship to Albany State University, a historically black University.
His post-education days started with him working in the capacity of a correctional officer. This position lasted from December 1995 until he quit in June 1997.
Music was the next step for William and it started under Suave House Records. At the time his stage name was Tefla Da Don and he lent his skill on Eric Sermon's Def Squad Presents Erick Onasis song, "Ain't Shhh to Discuss".
Following this in the mid-2000s he would change his pseudonym based on inspiration from the name of a former drug lord "Freeway" Rick Ross. He has no connection with the drug kingpin.
See Also: Bobby Shmurda Biography, Death, Net Worth, Height, Wiki, Family 
He soon moved on and signed to Slip-n-Slide, a subsidiary label of Def Jam Records since 2006. Here he continued to grow his career with features and tours, most notably with label mate, Trick Daddy
He went on to release his debut album under Slip-n-Slide. It was titled Port of Miami and debuted at the No.1 spot on the Billboard 200. It sold 187,000 units in its first week. It's second single Push It was the theme song for the gangster movie Scarface. In the same year, he also did two features on DJ Khaled's debut album Listennn…the Album. Port of Miami was also certified Gold by the RIAA on November 8, 2006.
In a year that also saw him sign a management deal with P.Diddy's Ciroc Entertainment, he would release his next album titled Deeper Than Rap. In the single Valley of Death, he addressed issues on his time as a correctional officer.
He has released numerous projects since 2010 while working with top acts like JayZ, Meek Mill and Jeezy. He received numerous Grammy nominations between 2012 and 2017. His 2013 God Forgives, I Don't album was nominated for Best Rap Album, while his single Purple Lamborghini was nominated for Best Song Written For Visual Media.
He has also been on the television shows Jimmy Kimmel Live, Chelsea Lately and Late Night With Jimmy Fallon among others.
See Also: Meek Mill Net Worth, Height, Son, Sister, Wiki, Relationship With Nicki Minaj 
Rick Ross' Fiance, Wife, Girlfriend, Baby Mama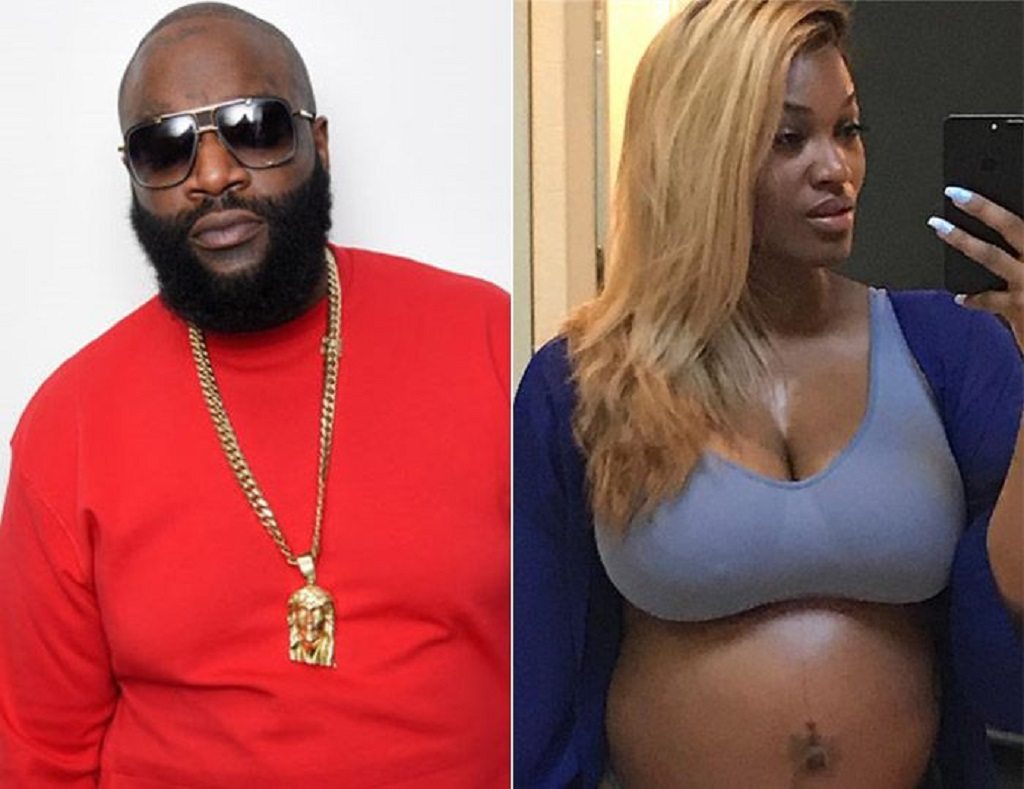 Rick Ross's dating history will need to be made into a book to be comprehensively articulated. The rapper has been in over 20 relationships – counting real and rumoured – in his dating life. This rap sheet worthy history has produced three kids, which though surprising still deserves a medal and a hallowed place among the "baby mama rappers council".
His first child, a daughter named Toie Roberts, came from his relationship with Lastonia Leviston on March 22, 1999. They dated for two years between 2000 and 2002.
His second is a boy, he named him William Roberts III, after himself. He had the child with Tia Kemp in 2005. They were together from 2003 to 2015, which is Ross's longest ever relationship. His third child and second daughter came with the model and fitness guru, Briana Camille. She was born Berkeley Hermes in September 2017. The relationship between her parents, however, had lasted all but three months, ending in January 2017.
The rapper's dating history includes some other names like Paige Imani, Lira Galore, India Westbrook and Keyshia Dior, Khloe Kardashian and most recently, Liz Hagelthorn, who is an executive at Twitter.
Height
Ever since Rick Ross worked hard to reduce his weight, he has started to look like his true height. He suffered two seizures in the same day on October 11, 2014. He reportedly saw his weight reduce from 350 pounds to a respectable 75 pounds as at 2016. Now, he is looking taller than ever at 6 feet (1.83m).