Pedro Pascal is a Chilean born Hollywood actor who has won the hearts of millions of movie lovers with his outstanding role as Oberyn Martell in the 4th season of HBO's fantasy series Game of Thrones. He was also in Netflix biographical crime series Narcos as Javier Peña and as The Mandalorian in an upcoming live-action Star Wars series of the same name set to stream on Disney+. Want to know more about the talented actor? continue reading.
Who is Pedro Pascal of Game of Thrones?
He was born in Santiago,  the capital city of Chile on the 2nd of April 1975 as José Pedro Balmaceda Pascal. His father Jose Balmaceda is a fertility doctor and his mom, a child psychologist. Before his birth, his parents were involved in an opposition movement against the US-backed military dictatorship of Augusto Pinochet, but soon after Pedro's birth, they were granted political asylum in Denmark.
However, his parents relocated to the U.S and Pedro Pascal was raised in California and Texas respectively. He attended Orange County School of the Arts and later New York University's Tisch School of the Arts. He has Spanish root and has a younger brother named Lucas Balmaceda, who is an actor in Chile.
Before starring in The Games of Thrones Pedro has stared in a number of TV series including The Mentalist, Buffy the Vampire Slayer, The Good Wife, Homeland, Graceland and even in "Weeping Willow" – an episode in Law & Order: Criminal Intent. In 2011, Pascal was cast in the pilot for the Wonder Woman television adaptation, but the show was never picked up; in 2013, he landed the role as Oberyn Martell in the Season four of the HBO series Game of Thrones.
For him, being cast was a dream come true as he has been a huge fan of Game of Thrones. To deliver on his character in the series it was necessary Pascal read the long novel where Oberyn appeared but due to the lengthiness of the novels and want of time, he skipped a lot of chapters and began reading from the third novel, A Storm of Swords which is where the fourth season was adapted from. There were other sacrifices he had to make to play Oberyn Martell, also known as the Red Viper. Pedro Pascal is allergic to cats and his character Oberyn loathes the Lannister family, whose symbol is a big cat (a golden lion).
In 2015, he appeared as agent Javier Peña in the Netflix original show, Narcos. In that same year, he stared as vampire Max in Bloodsucking Bastards. His other movies include 2017 spy comedy film Kingsman: The Golden Circle, 2018 thriller movie The Equalizer 2, which also starred Denzel Washington.
It was announced that Pedro Pascal will soon be joining Chris Pine and Gal Gadot in the DC Extended Universe film Wonder Woman 1984, which will be directed by Patty Jenkins. In November 2018, it was also in the news that Pascal will be portraying a title role in the first ever live-action Star Wars series, The Mandalorian which will be aired on Disney+ the next year.
The Chilean-American actor is also a successful stage actor and director with several years experience. As a director, he earned the Los Angeles Drama Critics Circle Award and Garland Award for his role in the International City Theater production of Orphans. As a stage actor, he has performed in several contemporary and classical plays. He was in Jordan Harrison's Off-Broadway play Maple and Vine, Nilo Cruz's Beauty of the Father, Trista Baldwin's Sand, Roberto Aguirre-Sacasa's Based on a Totally True Story, Old Comedy by David Greenspan, Some Men by Terrence McNally and in 2006 in the Park's production of Shakespeare's Macbeth.
He is a member of the New York City's LAByrinth Theater Company. In 2015, he was featured in Sia's "Fire Meet Gasoline" music video alongside Heidi Klum.
His Net Worth
The actor is reportedly worth $2 million which are earnings from his successful career as a screen actor, stage actor, and director. Pedro Pascal's annual salary is around $700, 000. In 2012, he bought a flat in New York City where he currently resides.
Also Read About: Matthew Fox Wife, Kids, Family, Age, Height, Net Worth
Who is His Girlfriend?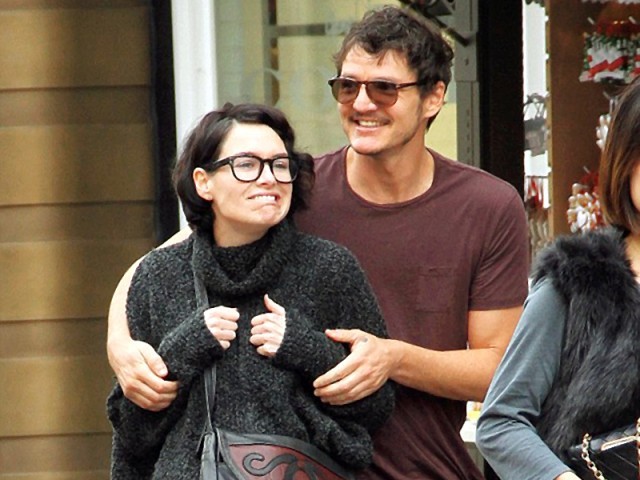 Pedro Pascal is currently not married. The Game of Thrones star is said to be dating co-star Lena Heady. The rumor of their supposed relationship began going round after the two were spotted together on several occasions.
Pascal has however denied the rumor that he is in a romantic relationship with the actress; he said they are best of friends and that he is single and ready to hook up with the right person when she shows up.