Nikita Dragun a.k.a Mama Dragun is a social media star, model, makeup artist, fashion entrepreneur and all-around beauty guru. She has over the years endeared herself to millions of fans all across the globe. Her beauty tutorial and lifestyle vlogs have fetched her over 1.6 million YouTube subscribers and a whopping 2.8 million Instagram followers. In addition to her flourishing career as a beauty and fashion expert, Nikita Dragun is also an LGBTQ+ activist. Being transgender herself, the Instagram star uses her vast reach across various social media platforms to draw attention to major issues affecting the trans community.
Nikita Dragun's Age, Ethnicity
Nikita Dragun was born on January 31, 1996, in Springfield, Virginia. She is multiracial as she was born to a Vietnamese (Southeast Asian) father and a Mexican mother. She was raised alongside 3 siblings; a brother named Vincarlo Nguyen and sisters, Allegrah Nguyen Capri and Taliah Nguyen Marriott. There is not much information regarding her early education, however, Nikita Dragun enrolled at the Fashion Institute of Design and Merchandising (FIDM) in Los Angeles, California in 2014.
Fresh out of high school, Nikita Dragun began her journey to social media stardom on Instagram after which she created her eponymous YouTube channel in February 2013. She started out mainly as a makeup and beauty vlogger. Over the years, she has earned a reputation as a formidable voice in the LGBT community.
Owing to her ever-rising profile as a go-to person for all things beauty and fashion, Dragun has landed several major endorsements deals including a collaboration with hair company Bellami Hair on her own line of synthetic wigs. She completed her college education in June 2017 having majored in Beauty Industry Merchandising & Marketing. In May 2018, the YouTube star collaborated with beauty and makeup brand Morphe on a lipstick collection.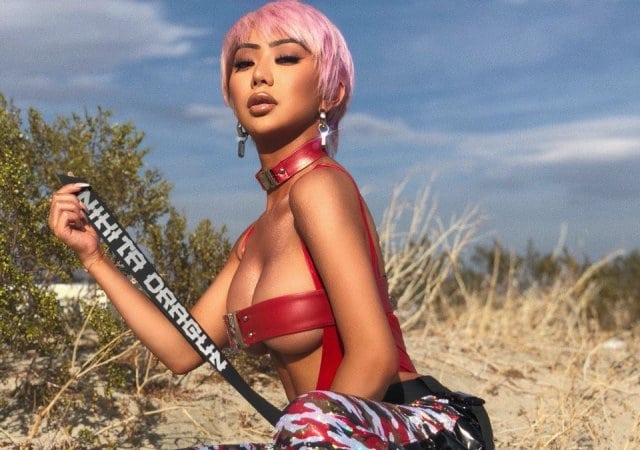 Before And After Becoming Trans
Though Nikita Dragun was raised as a boy bearing the name 'Nicholas', she always knew from a young age that she was drawn to the feminine gender. At his very first physical education class, the young Nicholas joined the girls' line and insisted on putting on shorts with side-cuts. He equally loved sneaking out some of his mother's makeup and experimenting with them. At age 8, he came across a documentary about transgender people and that birthed the idea of making the life-changing transition.
However, Nikita Dragun had no role models while growing up as she never met anybody who was transgender in her home state of Virginia. In addition to this was the fact that LGBT issues were barely in the public discourse and therefore she grew up with everyone believing she was gay. Eventually, after graduating from high school, the youngster mustered the confidence to broach the topic to her parents. Though initially shocked, her highly conservative parents gave her as much support as she required throughout her journey.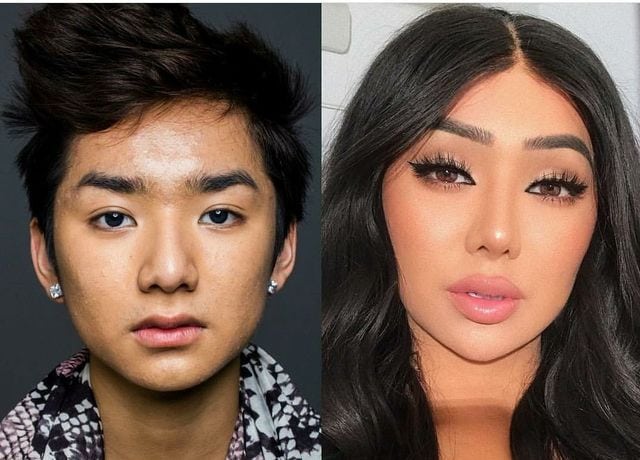 Nikita Dragun's highly popular YouTube channel was created in 2013, however, she kept the fact that she is transgender away from her viewers and followers. She eventually made that major revelation about her self in December 2015 via a highly emotional video tagged "I am transgender", which has since gone viral. She has equally chronicled her transition in a series of vlogs titled "Transformation Tuesday".
Boyfriend, Who is she Dating?
Though she has always been utterly explicit about her private life, this aspect of Nikita Dragun's life has strangely remained vague. In the course of her dynamic journey to social media stardom, the YouTube star has fronted a number of men as her lovers, however, none has ever been authenticated.
Though she may be single at the moment, Nikita Dragun is known to have dated Oscar Utierre, a Los Angeles-based fashion designer. Their relationship began before she made her gender transition and it lasted through several years after, however, it was well kept from the eye of the public. Their romance was actually made known to the public after it had already ended when Utierre got featured in one of Dragun's vlogs titled "EX BOYFRIEND DOES MY MAKEUP!."
See Also: Gigi Gorgeous Bio, Girlfriend or Boyfriend, Net Worth, Age and Documentary
Height and Other Body Stats
Nikita Dragun is 5 feet 3 inches (160 cm) in height. The social media beauty influencer maintains a trim physique with a body weight of 51 kg (112.5 lbs). She has 3 notable tattoos on her body; a small dragon tattoo on her sternum, a much larger dragon tattoo along her back as well as an inscription of the word "dragon" in the Arabic language on her wrist. The highly-famous Mama Dragun definitely has a thing for dragons!