Cicely Tyson was an American actress who spent more than seven decades in Hollywood. However, she was most famous for her relationship with Miles Davis, a Jazz trumpeter, with whom she had an on-again/off-again relationship in the 80s. The couple walked down the aisle in 1981, and by 1989, they went their separate ways.
Although Tyson and Davis were an iconic couple, their relationship was turbulent behind the scenes. They were most revered for their groundbreaking achievements. While Tyson was a multiple-award-winning American actress, Miles was also a jazz legend who reigned as one of the most influential and successful artists of his time. Here's an insight into their love story.
Cicely Tyson and Miles Davis Met in 1952 While Miles was Still Married to Frances Taylor
Tyson and Davis' paths first crossed in New York in 1952, where the jazz musician performed at the Lewisohn Stadium. From there, they discovered they lived in the same neighborhood near Riverside Park on the Upper Westside. However, the duo later started building a relationship in 1965. At the time, Miles Davis was still married to American dancer Frances Taylor.
According to Cicely Tyson's memoir, Just As I Am, she recounts how Davis would invite her to the house whenever there was a cooking event. However, in 1966, after divorcing his then-wife, Frances Taylor, Miles started inviting her Tyson over to spend the night. Their relationship continued to blossom until 1968, when they separated; David went on and married yet another wife, Betty Davis.
Like his first marriage to Taylor, his union with Betty hit the rocks barely one year after their wedding. The couple called it quits in 1969. After their divorce, Miles took to alcohol and drugs to console himself. At the same time, he realized he and Cicely were meant for each other as they share a strong connection. Thus, he kept on reaching out to Tyson.
Cicely Tyson Became Miles Davis' Third Wife in 1981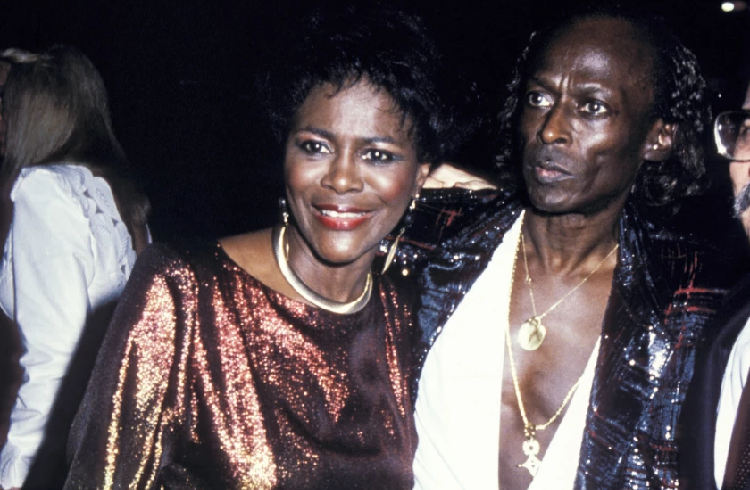 Miles Davis and Cicely Tyson had a natural connection, and the actress was there for him right from his first divorce to his second. However, from their separation in 1968, they didn't get back together until 1978. By that time, Miles had realized they were meant to live happily ever after, so he popped the big question, and Tyson accepted. The couple exchanged vows in their 50s in 1981.
Their wedding ceremony took place at Bill Cosby's Massachusetts home and was officiated by the then-Atlanta Mayor Andrew Young. The wedding wasn't publicized as only a few people knew about it. Even Tyson's family, including her daughter, was unaware of their union because Cicely didn't want anyone to convince her otherwise.
After their union, the couple made their home in Malibu, California, and New York City, where they resided until their eventual divorce in 1988. Their marriage was tumultuous due to Miles' infidelity and short temper. Nevertheless, Tyson stood by him, helping him get ahead of his drug addiction and supporting his music career.
Miles Davis was a 20th Century Jazz Music Legend
Tyson's ex-husband, Miles Davis, was one of the most prominent musicians of the 20th century. Born in Alton, Illinois, on May 26, 1926, into an affluent black American family, he began his music career in 1944 during his days at the Julliard School in New York City.
Before his graduation, Davis dropped out of school to focus on his music career. As a result, he joined Charlie Parker's quintet band, making his debut in 1944. In his music career, which lasted for about five decades before his demise in 1991, Davis released over 57 studio albums. During the 1950s, his music career didn't do so well because of his drug addiction.
However, after his marriage to Tyson in 1981, his music career took off in earnest after making a comeback, and his popularity continued to increase. He had several sold-out concerts globally, and he also branched out into acting and TV works. Davis was posthumously inducted into the Rock and Roll Hall of Fame in 2006, and he was regarded as one of the prominent figures in the history of jazz music.
The Couple Went Their Separate Ways in 1989
Cicely Tyson and Miles Davies called it quits in 1989, and reports say it was due to Miles' infidelity. According to Tyson's memoir, Miles' maid spilled the news that broke the Camel's back. She said Davis meets up with another woman while Tyson is out on a movie project.
However, it later appeared that it wasn't just one woman as Davis was said to be hooking up with many others during his tour in Europe. The affairs continued until Tyson could no longer take it. Miles Davis' incessant drug addiction also contributed to it. Although Tyson helped him improve his health after their wedding, he returned to his old ways of having extramarital affairs and drug addiction when it felt he had improved health.
In 1988, Cicely Tyson filed for a divorce, and Miles didn't see it coming, so it affected him so much. Afterward, he pleaded for her not to push through with the divorce, even though he knew they could no longer have sex as a result of the speculations that he was HIV positive that began to swirl.
However, after the conversation, Tyson left the marriage, and Miles never saw her again. Miles Davis later died in 1991 after suffering from complications from respiratory failure, stroke, and pneumonia. Reports say he was also taking an antiretroviral drug for HIV/AIDs during his treatments in the hospital. After Davis' death, Tyson didn't get married again until her death in 2021.
Their Marriage Didn't Produce Any Children, But Cicely Had a Daughter From a Previous Relationship
Although Cicely Tyson and Miles Davis were together for over a decade, the two never had any children. However, Tyson already had a daughter, Joan Tyson, even before her previous marriage to Kenneth Franklin. According to her memoir, Tyson and Franklin welcomed Joan in 1941, when she was 17. The following year, the duo exchanged marriage vows.
Tyson's first marriage was to Franklin, and she was 19 years old at the time. The duo got married on December 27, 1942, and their union was officially dissolved in 1956 on the grounds that Franklin abandoned her after less than eighteen months of their marriage.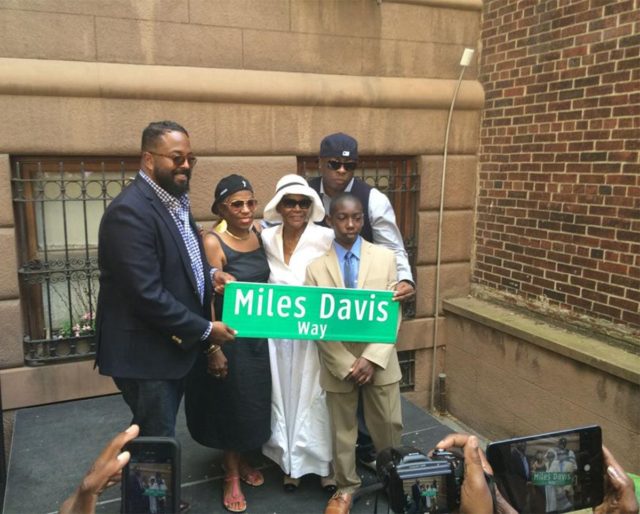 On his part, Miles had four known children, a daughter, Cheryl Davis, and three sons, including Gregory, Erin Davis, and Miles Davis IV (Muhammad Abdullah). The jazz musician had three children, Cheryl, Gregory, and Miles IV, with his high school lover, Irene Cawthon Davis-Oliver. At the same time, Erin is the product of his relationship with Marguerite Cantu.
Through her union with Miles, Tyson became a stepmom to Miles' children, and they all shared a wonderful relationship. Sadly, one of their sons, Miles Davis IV, who later changed his name to Muhammad Abdullah, died in October 2015.
Cicely Tyson Saw Joan as Her Bigger Achievement in Life
Although not many know her because Tyson has kept her away from the spotlight, Joan is her only daughter. Despite her impeccable career achievements, the actress sees Joan as her biggest achievement in life. As we earlier mentioned, she was born in February 1941, when the actress was 17 years old. However, Tyson later married Joan's father in December 1942.
Their union was tumultuous, which led Cicely to leave with Joan when she was two, thus filling for a divorce. Their divorce was finalized in 1956, and she focused on her acting career and raising Joan as a single mother. She worked so hard to care for her daughter and provide Joan quality education and a better life.
However, the two parted ways briefly when she sent Joan to a boarding school far from their home in New York City. An action she took to keep her daughter away from the spotlight. Joan grew up under her mom's wishes, and it appears she continues to do so, even to date. As a result, she doesn't have any social media accounts and didn't even release a public statement after her mom died.
According to her memoir, Just As I Am, which was released not long before the actress died, Tyson disclosed that she was pretty close to her daughter, and they shared a cordial relationship until her passing. More so, she dedicated the memoir to Joan, which further attests to this fact.
Tyson Died in January 2021 at the age of 96
In January 2021, not long after releasing her memoir, news broke that Cicely Tyson had passed on. However, no cause of death was given, except that she died a peaceful death. The statement was released by her long-term manager Larry Thompson.
The news of her passing left most of her fans heartbroken. Tyson had a long career in Hollywood, spanning over seven decades. She also appeared in several movies, TV shows, and broadway plays. The actress received several awards for her outstanding acting prowess and was a prominent figure who helped shape black women's history in Hollywood.
In her extraordinary career, Cicely Tyson was one of the rare award-winning actors whose work on the screen was surpassed only by what she was able to accomplish off of it. She had a heart unlike any other—and for 96 years, she left a mark on the world that few will ever match. pic.twitter.com/JRsL3zlKtP

— Barack Obama (@BarackObama) January 29, 2021
She was given the Presidential Medal of Freedom in 2016 during Obama's administration. After the news of her death hit the media, Obama described her as someone more than an actress and a woman that broke several racial stereotypes in Hollywood. Tyson's funeral was held on February 16, 2021, at the Abyssinian Baptist Church in Harlem. Her godson Lenny Kravitz, Tyler Perry, and Bill and Hillary Clinton were among the attendees.