It is not uncommon for athletes to be involved with numerous women, some of them are known to be devoted womanizers but Michael Jordan seems to know a thing or two about keeping it discreet to some extent. Sure, he's been divorced; but the former professional basketball player was married for 17 years before his divorce and seven years later, he embarked on an equally serious journey of matrimony with wife number two.
Like his first marriage, Michael Jordan's second has held the attention of the public for many years. Why this is largely so because of MJ's status as one of the most popular basketball players the world has ever seen, the age difference between the couple has also been a major factor at play.
How Old Is Michael Jordan Compared to His Wife Yvette Prieto?
Yvette Prieto is mostly known for her relationship with the NBA legend. What he has accomplished in his career and exploits as the owner and chairman of the Charlotte Hornets has cast a shadow over his wife. Nevertheless, we can tell she has had a bit of experience in the modeling world, posing for designers like Alexander Wang.
Yvette Prieto is also known for appearing in Cuba: An Island Apart, a documentary. The American model of Cuban descent was born on the 26th of March 1979 to Carlos and Maria Prieto. Her place of birth was in Florida and she was raised in Miami. On the other hand, her husband Michael Jeffrey Jordan was born in Brooklyn, New York on the 17th of February 1963.
Based on the foregoing, it is obvious that the former NBA star is 16 years older than his current wife. While Yvette Prieto is 44 years old, her husband is 60 years old.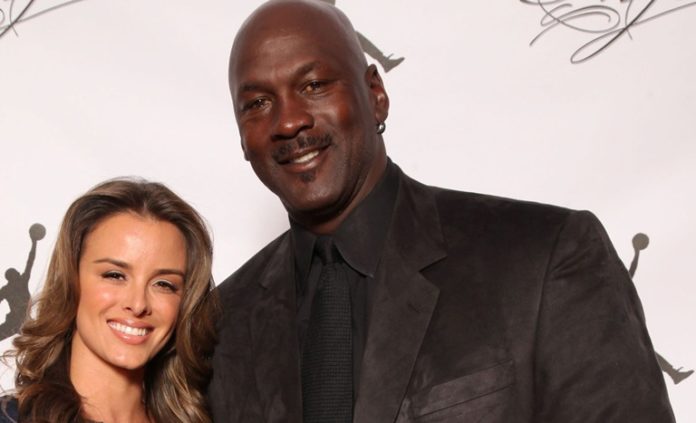 The Couple Met at a Nightclub a Year after Jordan Parted Ways With His First Wife
It was in 2006 that Michael Jordan's marriage with his first wife Juanita Vanoy packed up. Roughly a year after the historic divorce, the athlete met the Cuban-American model. Based on what has been reported on various platforms, the couple met at a nightclub in Miami in 2007. To a large extent, details of the circumstances surrounding the beginning of their relationship have been hard to come by, but it is believed that they became lovers the same year they met. Before Yvette Prieto began dating the former NBA player, she reportedly dated Julio Iglesias Jr., a Spanish singer famed as the son of Julio Iglesias and Hola magazine journalist, Isabel Preysler.
Things happened quickly for Jordan and Prieto: people were still skeptical of what they were having when it emerged that the two had started cohabiting. It was in 2009 that the model moved into the athlete's home in Florida. Theirs was a very public relationship and the paparazzi made it so, with the constant harassment for pictures.
Also, the age difference between Yvette Prieto and Michael Jordan earned the relationship a lot of attention. As Yvette is 16 years old younger than the former NBA star, it was concluded that she was only seeing Jordan because of who he is. Several platforms went as far as suggesting she was a gold digger. It was rumored that she had been in a financial mess that made her file for Chapter 7 bankruptcy back in 2002. In addition to that, it circulated that her relatives, including her parents, were convicted of insurance fraud.
As claimed, the parents of the model, her uncle, and aunt, illegally collected over $410,000 payments. They reportedly collected the money through a company based in Ft. Lauderdale, Florida, called Pacificare Case Management: the company was owned by Yvette Prieto's mother, Maria Prieto. For the crime, her parents were reportedly convicted in 2005 and they served 18 months in state prison to pay for their sins.
Michael Jordan and Yvette Prieto Got Engaged In 2011…
The media and gossip sites had a field day with headlines about Micheal Jordan and his lover from a family of criminals. It was a difficult time for Yvette that probably inspired her unrelenting efforts to evade publicity but none of the negative reports mattered for Micheal Jordan: there was no stopping him from getting married to the model.
By December 2011, it was already clear for Michael Jordan and Yvette Prieto that they have to spend the rest of their lives together, therefore they got engaged. This was quite a surprise for many as it was imagined he would be unwilling to get married again because of the huge amount he had to pay his first wife when they divorced. From what we gathered, the former basketball player asked Prieto to become his wife over the Christmas holidays of 2011. They had been dating for about three years and Jordan proposed with a huge diamond ring valued at over $1 million.
And Had a Lavish Wedding In 2013
By 2013, the couple took their relationship to the next level and Yvette became Michael Jordan's wife. Apparently, that divorce settlement Jordan paid his first wife wasn't a big deal, because they had a very extravagant wedding with personalities like Usher and Tiger Woods in attendance. Both Usher and Robin Thicke sang at their wedding!
Reports have it that the couple spent $10 million for the lavish event that was held in Palm Beach, Florida, on the 27th of April 2013. They walked down the aisle at the Episcopal Church of Bethesda-by-the-Sea after which an extravagant reception followed at Bear's Club in Jupiter, Florida. The wedding coordinated by Sharon Sacks, a celebrity wedding planner, had over 300 people in attendance.
The bride wore a wedding gown designed by J'Aton Couture. It featured a cathedral train with sparkling Swarovski crystals embellished into the dress made of French silk voile and handmade silk lace. In place of wedding gifts, the couple implored their guest to make donations to the James R. Jordan Foundation, a charity organization that was named after Michael Jordan's father. James Raymond Jordan Sr. was shot to death while he slept in his car on the 23rd of July 1993. Michael Jordan's wife also donated her wedding flowers to the Jupiter Medical Center instead of tossing them.
It seemed like the excitement of the wedding got the paparazzi thirsty for more newsworthy content about the couple. When Michael and his wife went for their honeymoon in Greece, the local paparazzi would not let them be. They were constantly harassed for videos and pictures scattered all over the internet.
Michael Jordan and Yvette Prieto Are Now Parents to Two Adorable Daughters
As far as we are concerned, the marriage has been a success story with no rumor of any form of discord. The couple wasted no time before they started building a family together. Roughly ten months into their marriage, in February 2014, Michael Jordan and Yvette Prieto expanded their family.
It was precisely on the 9th of February 2014 that the couple welcomed their twin baby girls named Victoria and Ysabel into the world. The two have been quite guarded about their baby girls and are doing a great job keeping them out of the public eye.
The identical twin girls are being raised at their parents' home in South Florida. While they are the only kids their parents have together, they have three older half-siblings; thanks to their father's first marriage. Victoria and Ysabel's half-siblings are Jeffrey Michael Jordan, Marcus James Jordan, and Jasmine Mickael Jordan.
Why Is Jordan's Wife Not in The Last Dance?
The Last Dance is a 2020 sports documentary miniseries that revolves around Michael Jordan's career as a professional basketball player. Co-produced by ESPN films and Netflix, the series directed by Jason Hehir interviewed 90 individuals, including Michael Jordan's kids from his first marriage. As he had been married to Yvette for over a decade before making the documentary came to the fore, it was expected that the model would appear in the series.
When all the 10 episodes of the series aired and Yvette Prieto was nowhere to be found, people began speculating that the couple might be having issues in their marriage. A producer of the show, Michael Tollin, put the speculations to rest. He disclosed in an interview that he and Jason didn't see the need to bring in Jordan's relationships with his spouses as part of the story.
According to Tollin, they considered from the onset if The Last Dance is a workplace drama or a domestic one. Convinced it was a workplace story, they decided to disregard featuring not only Jordan's family life but that of other lead characters. Acknowledging that Michael is a private person, Tollin specified that the NBA legend never asked them to not interview his wives for the series. With that, the producer stressed that he and the director didn't interview Yvette and Jordan's first wife Juanita Vanoy because they believed it wouldn't advance the story.
Michael Jordan And His Ex-Wife Met In 1984
Her name is Juanita Vanoy and she first met her future ex-husband through a mutual friend in 1984, at a restaurant in Chicago. Before she met Michael, she was sort of a career girl herself. She dabbled in modeling for a bit and at some point, she was an executive secretary for the American Bar Association.
She also worked for Heitman Financial Services as a loan officer and wrote a weekly column for Copley News Service in the mid-1990s. It is believed that Juanita now runs a real estate business; she had worked as an agent for a real estate company in Highland Park called Coldwell Banker.
Just three years after they 'courted', Michael popped the question and though she agreed to become the wife of the NBA star, Juanita Vanoy opted to wait for almost a year before the nuptials took place.
The Former Couple Got Married In 1989 And First Filed for Divorce In 2002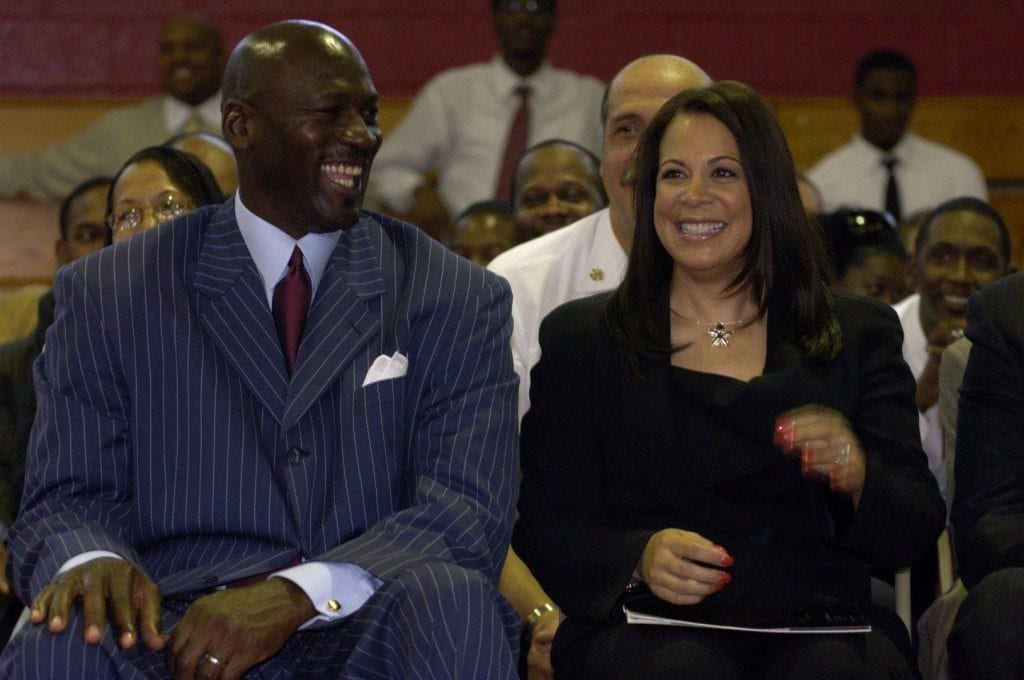 In November 1989, at the Little White Chapel in Las Vegas, Michael Jordan and Juanita officially became life partners. They had already started building a family before they got married as their first child who was 10 months old witnessed the event. In all, the Michael-Juanita union was blessed with three children: two sons named Jeffrey and Marcus, and their younger sister named Jasmine.
Because of how Michael and Jordan kept their marriage away from the public, it was quite a surprise when it emerged in 2002 that they were having marital issues. As one would expect, the filing for divorce tipped everyone off, and hence the magnifying glass of the media was held over their marriage. The former couple cited irreconcilable differences when they made the first official move to end their marriage on the 4th of January 2002.
As fate would have it, Michael and Juanita were able to patch up their differences. They reconciled but it was only going to last for a few years.
They Officially Ended Their Marriage In 2006
While the couple did not through with the divorce in 2002, they decided to end the union for good in 2006. The 17-year-old marriage came to a mutual and amicable end, that was just fit for two people who had spent a large part of their lives together.
The reason behind the end of the marriage was largely attributed to Michael. It was said that he dated multiple women while he was married to Juanita. Things got worse when one of the women he secretly dated, Karla Knafel publicly claimed that Jordan paid him $250,000 to keep what they were having a secret. She alleged that he was the father of her child and promised to pay her $5 million to stay mum.
Even though a DNA test would later prove that the basketball star isn't the father of Karla's child, the damage had already been done. Generally, it is believed that Juanita Vanoy left the marriage because of Michael's extramarital affairs and gambling addiction.
Juanita Vanoy Walked Away With $168 Million Among Other Things
Their divorce did not just make the news because it involved a basketball legend, but also because of the massive settlement involved. She got the kids, the house, and $168 million; making theirs one of the most expensive divorce settlements the world has ever seen. In addition to that, Jordan had to pay an additional $2.1 million in legal fees.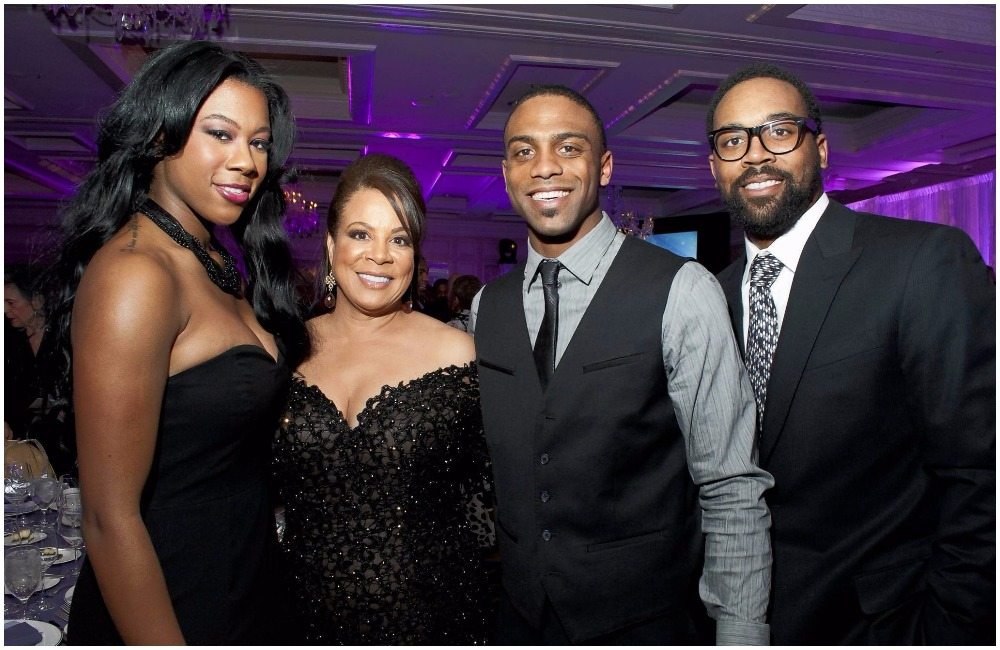 Juanita has been doing pretty well for herself since the divorce. With a net worth estimated at over $170 million, there is no doubt she has been living a good life. Unlike her ex-husband, she is yet to be romantically linked to anyone since she parted ways with Jordan.  Given the huge sum the former NBA star had to pay her, it is not hard to see why people imagine that the former couple is not on good terms; that's not the case.
Back in 2013, Juanita related that they still have an amicable relationship but that their conversations are mostly about the kids. If Jordan was displeased he had to part with a huge portion of his wealth when his marriage with Juanita packed up; there is no reason for him to still be angry about that. After the divorce, he wasn't worth up to $500 million but he is a billionaire today with his net worth estimated from $1.6 to $2.2 billion.