It is not uncommon for athletes to be involved with numerous women, they have been known to have a harem… or two, but Michael Jordan seems to know a thing or two about sticking to a woman. Sure he's divorced, but the athlete was married for 17 years prior to his divorce and and seven years later he embarked on an equally serious journey of holy matrimony, with wife number 2.
Let's meet the ladies.
Michael Jordan's Wife, Ex Wife And Girlfriend
So let's start in his past, obviously before he married wifey number one, she was his girlfriend, so we are partially covered on the front of his 'girlfriend', so without further ado, let's meet the woman who was Michael Jordan's wife for 17 years.
See Also: Dwayne Johnson's Height, Weight And Body Measurements
Michael Jordan's Ex Wife
Her name is Juanita Vanoy and she first met her future ex- husband in 1984, at a restaurant in Chicago. Before she met Michael, she was sort of a 'career girl' herself. She dabbled in modelling for a bit and at some point she was an executive secretary for the American Bar Association.
Just three years after they 'courted', Michael popped the question and though her answer was an obvious 'yes', she opted to wait almost a year before the nuptials took place. We don't know whether he did this in faith that they would be together forever, but soon after their marriage, the athlete and his wife signed a prenup that stated they would split his fortune right down the middle in the event of a divorce.
We already know that their marriage was blessed three children, their sons; Jeffrey, Marcus and their daughter Jasmine. All seemed well till around 2002, when there was a hint of trouble in whatever version of paradise they had. Apparently Juanita's filing for divorce tipped everyone off and hence the magnifying glass of the media was held over their marriage.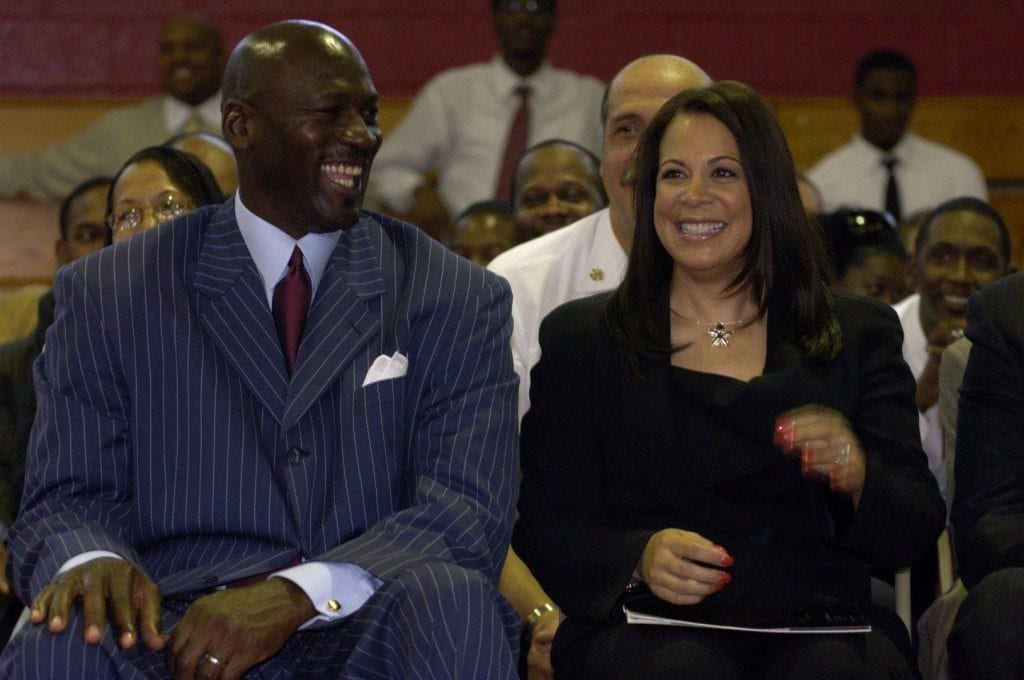 The couple did not go through with the divorce, but four years later, they both decided to call it a day. The 17 year old marriage came to a mutual and amicable end, that was just fit for two people who had spent a large part of their lives together.
Don't Miss: Lebron James height, Beyonce height, Selena Gomez feet, Shaquille O'Neal, Kim Kardashian age, Kendall Jenner height, How tall is Danny Devitos, How tall is Danny Devitos, Hendrix Hart Hendrix Hart, Will Ferrell wife
Their divorce did not just make news because it involved a basketball legend, but also because, that settlement was out of this world. She got the kids, the house and $168 million making theirs one of the most expensive divorce settlements we have seen out there.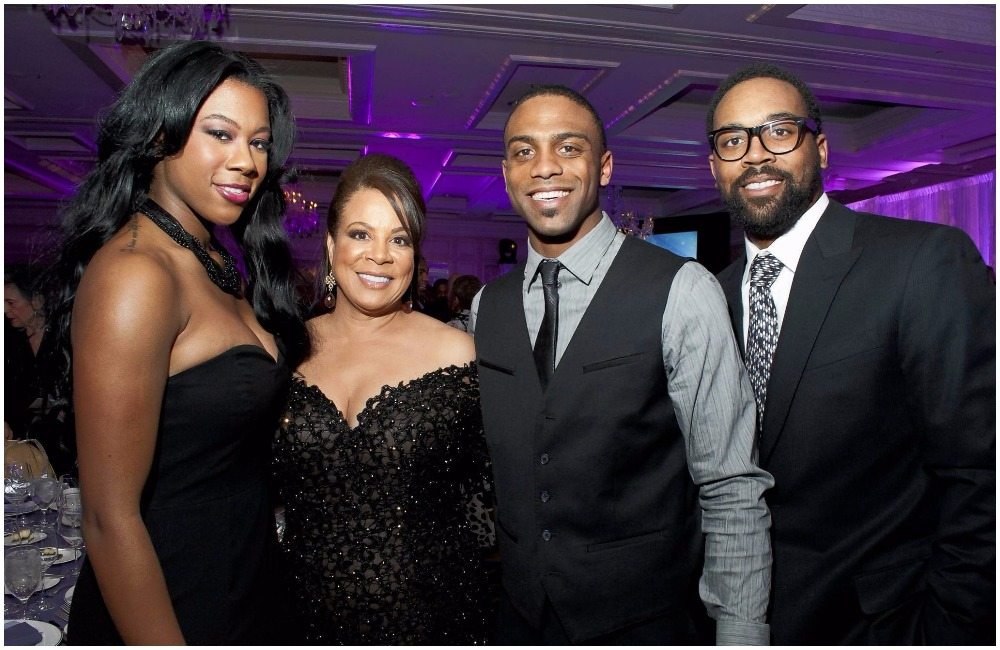 These days, she is doing pretty well for herself, with a net worth of $170 million, there's no escaping the fact that the divorce settlement went a long way in getting her there. She is also into real estate and she is the chairman and co-founder, alongside Michael, of the 'Michael and Juanita Jordan Endowment Fund'.
See Also: Brad Pitt's Children, Wife, Brother And Daughter
Michael Jordan's Wife
Two years after his 'account changing' divorce, the athlete met Yvette Prieto a Cuban American model. Yvette is said to have had quite a bit of experience in the modelling world, posing for designers like Alexander Wang.
The two met at a night club in Miami in 2008 and the next year she moved into the athlete's home in Florida. Theirs was a very public relationship and the paparazzi made it so, with the constant harassing and picture taking.
By 2013, the couple took their relationship to the next level and Yvete became Michael Jordan's wife. Apparently, that divorce settlement did nothing to dent the athletes account, because they had a very extravagant wedding with personalities like, Usher and Tiger Woods in attendance. Both Usher and Robin Thicke sang at their wedding!
It seemed like the excitement of the wedding got the paparazzi thirsty for more, because when they went on their honeymoon in Greece, the local paparazzi would not let them be, they constantly harassed them, also videos and pictures of the couple taking in the sights and spending time together are scattered all over the internet.
In February, 2014 the couple welcomed their twin baby girls, Victoria and Ysabel into the world and Michael proved to the world that he was still in good 'baby making' shape. The couple has been quite guarded about their baby girls and are doing a great job keeping them out of the public eye. As far as we are concerned with marriage number two, so far, so good.