Mark Tuan is a 29-year-old talented American music star famously known as a member of the South Korean boy band GOT7. Professionally known as Mark, the singer is highly revered for his incredible musical skills and talent.
Mark Tuan stands at a height of 175cm (5'8″) and weighs roughly 60kg (132lbs).
Besides singing, he is also a rapper and dancer. For a career spanning over seven years, Mark has released several chart-topping singles, for which he has won several awards. More than that, the singer is also very popular on social media, where he has garnered an enormous fan base.

Who is Mark Tuan?
Full Name: Mark Yien Tuan
Stage name: Mark
Nickname: Little Rooster
Date of Birth: September 4, 1993
Age: 29 years old
Place of Birth: Los Angeles, California
Nationality: American
Ethnicity: Taiwanese-American
Occupation: Rapper, Singer, Songwriter, Model
Famous For: GOT7 Member
Position: Lead Rapper, Martial Arts Tricking, Visual
Height: 5 feet, 9 inches
Parents: Raymond Tuan, Dorine Tuan
Siblings: Joey Tuan, Tammy Chung, Grace Tuan
Active: 2014-Present
Mark Tuan was Born in Los Angeles, California, 29 Years Ago
On September 4, 1993, the singer was born Mark Yi-Eun Tuan in Los Angeles, California. He was born to Taiwanese parents, Raymond Tuan and his mother, Dorine Tuan. Following his parents' jobs, his family moved around a lot. He spent some years in Brazil and Paraguay before returning to Los Angeles, where he spent a greater part of his formative years.
The talented singer grew up with three siblings, including two older sisters and a younger brother. He developed a keen interest in piano and violin at a young age. During his elementary school, he took piano and violin lessons, and in junior high school, he moved to guitar. Mark attended Arcadia High School in Arcadia, California. However, he dropped out of school to pursue his music dreams.
He Joined JYP Entertainment at the age of 17 in 2010
While he was still in High School, Mark Tuan caught the attention of a JYP Entertainment scout who invited him to their auditions. Although he didn't plan to pursue a music career, his family and friends encouraged him to give it a try.
Tuan later attended the audition, where he triumphed and was selected to join JYP Entertainment. JYP is a South Korean multinational entertainment and record label founded by J.Y. Park.
As a result, he dropped out of school in his 10th grade in 2010 and moved to South Korea in August of the same year. In South Korea, Mark Tuan learned acrobatics for one year and martial arts for two years. He also learned how to rap, sing, dance, and perform on the stage, which inspired him to pursue a career in music. Before his debut, he appeared in Dream High 2, where he worked as a backup singer alongside his future GOT7 members, Jinyoung and Jay B, in 2012.
Mark Tuan Debuted As a GOT7 Member at 21 in 2014
In 2014, the K-pop group, GOT7, was formed and Mark Tuan was among the first members of the group alongside Jay B and Jinyoung. Later on, BamBam, Jackson, Yugyeom, and Youngjae also joined the group. Mark debuted with the group in their first EP, Got It?, released in January 2014. The EP reached No. 1 on World Albums Chart and No. 2 on Goan Album Chart. Shortly after their debut, GOT7 signed a recording contract with Japan's Sony Music Entertainment.
Since his debut, Mark Tuan has made a significant impact in the K-pop industry. He expanded his portfolio to include songwriting and rapping. The singer has penned several raps for the group's songs, starting with their 2015 EP, Just Right, and others. So far, the K-pop group has released five studio albums, including Identify (2014), Moriagatteyo (2016), Flight Log: Turbulence (2016), Present: You (2016), and Breath of Love: Last Piece (2020).
GOT7 has also headlined several concert tours since its inception, including Fly Tour (2016), Eyes on You Tour (2018), Keep Spinning Tour (2019), etc. The GOT7 members further made their acting debut, featuring in the 2015 romance drama Dream Knight. Their outstanding musical prowess has not unnoticed as they have received over 167 award nominations, out of which they won 56.
Mark Left GOT7 To Pursue a Solo Career in 2021
While still with the group, Mark kicked off his solo career with the release of his first Korean single, OMW, in 2018. The single featuring fellow GOT7 member Jackson Wang was released on September 13, 2018, and its music video became the first music video from JYPE idol to reach a million views on Naver. Fast forward to January 2021, Mark and other GOT7 members decided not to renew their contract with JYP Entertainment. As a result, they left the Korean Entertertainment company to pursue individual interests.
With GOT7, Mark was regarded as the most caring member of the group as he looked after them in various ways. Following his departure from JYP Entertainment, the singer returned to Los Angeles after spending 10 years in Korea. Mark Tuan launched a YouTube channel, which gained over one million subscribers before he made his first post on the channel. However, on January 21, 2021, he uploaded his first video, and the channel currently has over 2.9 million subscribers. After that, he launched his recording studio, Mark Tuan Studio, in Beijing, China, on February 7.
The singer further released his first single, One in a Million, featuring Sanjoy Deb. The song became a hit, debuting at No. 1 on several iTunes regions. So far, as a solo artist, Mark Tuan has released five singles, including Outta My Head (2020), Never Told You (2020), One in a Million ft. Sanjoy Deb (2021), Never Gonna Come Down ft. Bibi (2021) and Last Breath (2021). Beyond his music career, Mark has also pursued other interests since he left JYP Entertainment.
How Tall is Mark Tuan From GOT7?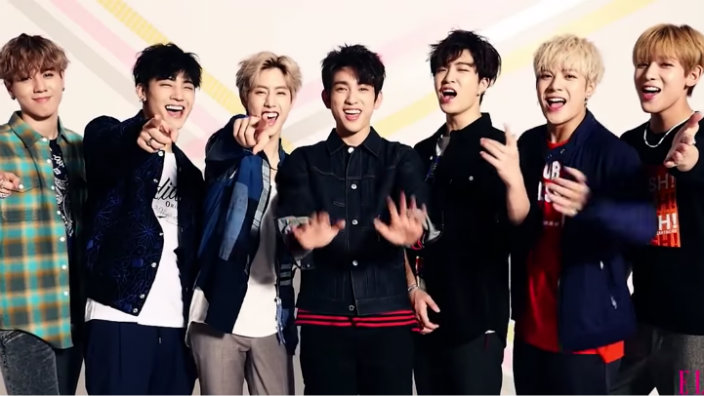 Mark Tuan is a cute and handsome young man with a slim and athletic bodybuild. He stands tall at 5 feet, 9 inches (1.75 meters). He also weighs 65 kg, equivalent to 143 pounds. However, he is not the tallest member of the GOT7. Yugyeom is the tallest member of the group with 6 feet (1.83 meters), while Jackson is the shortest at 5 feet, 8.5 inches (1.74 meters).
Jinyoung, BamBam, and Youngjae share the same height of 5 feet, 10 inches (1.77 meters), while Jay B is 5 feet, 10.5 inches (1.79 meters) tall. Mark's other distinctive features include his dark brown eyes and dark hair. However, he usually dies his hair in different colors.
Other Interesting Facts About Mark Tuan
He is a Model and Has Graced the Cover of Several Fashion Magazines
Aside from music, Mark Tuan is also a model and has been doing a great job in his modeling career. Since 2017, the singer has graced the cover of several fashion magazines, including Grazia, Dazed Korea, Jstyle, The Star, Allure, Vogue Thailand, GQ Thailand, Vogue Korea, Ceci Korea, Stream, The Big Issue, K-Media, etc. In November 2020, Tuan made his first US Magazine appearance for Lined's Changes Issue.
He attended Milan Fashion Week for Ermenegildo Zegna in 2019. In 2021, he graced the Paris Fashion Week for Raf Simons, Rick Owens, Balenciaga, and Lanvin. He has also collaborated with several clothing companies such as Represent and many others. After he departed from JYP Entertainment, he signed up with Creative Artists Agency, a Los Angeles-based talent management agency. He became a brand ambassador for Sisley's Black Rose Skin Infusion Cream on June 2, 2021. Mark also appeared on the cover of L'Officiel Philipines, alongside Winnie Harlow.
He Has Garnered Millions of Fans on Social Media
Mark Tuan may have garnered much fame as a K-pop artist, but he is more popular as a social media star. The singer has a huge fan base on social media, where he boasts millions of followers. It is not surprising as Tuan has become an idol to many through his raw talent and exceptional music prowess.
He is active on social media platforms, including Twitter, where he has over 7.9 million followers; Instagram, with more than 11.6 million followers; and Facebook, where he has more than 400k followers. More so, the singer has over 2.9 million subscribers on his YouTube Channel and several million on Snapchat, TikTok. You can catch up with him using the following social media handles.
Mark Tuan Has Accumulated a Net Worth of Over $2 Million
The young K-pop star has been tremendously successful in his career. Although his exact net worth has not been disclosed, he is believed to have accumulated a net worth of over $2 million. Mark makes his wealth through album sales, endorsement deals, music streaming, modeling career, and other business endeavors. Although he has an impressive net worth, Mark isn't the richest GOT7 member. His fellow band member BamBam has a net worth of $2.5 million, while Jackson Jang is the richest, with a net worth estimated at $8 million.