Linda Holliday is an American former beauty pageant, model, and entrepreneur primarily known as the longtime girlfriend of Bill Belichick, coach and general manager of the New England Patriots of the National Football League.
Football is associated with several notable personalities, both off and on the field. Off the pitch, Linda Holliday has amassed quite a huge following as the girlfriend of legendary New England Patriots coach, Bill Belichick. Her connection to one of American football's greatest living coaches has ensured she is a personality worth learning about, for Patriot fans and celebrity followers in general.
Aside from her relationship with Belichick, it might interest you to know that Linda is also successful in her own right. As one would expect from a woman of her class, there is plenty to learn about Linda Holliday. However, our focus is limited to her family members, as well as details about her background and career.
Summary of Linda Holliday's Biography
Full name: Linda Holliday
Gender: Female
Date of birth: June 5, 1963
Place of Birth: Jupiter, Florida, USA
Linda Holliday's Age: 58 Years Old

Ethnicity: White
Nationality: American
Zodiac Sign: Gemini
Sexual Orientation: Straight
Marital Status: Unmarried
Linda Holliday'sPartner: Bill Belichick
Former Husbands: Dennis Hess, Vaughn Corder, and Eugene Holliday
Linda Holliday'sChildren: 2- Twin girls, Ashley and Kat Hess
Education: Vanderbilt University in Nashville, Tennessee
Occupation: Entrepreneur
Linda Holliday'sHeight in Inches: 67
Linda Holliday'sHeight in Centimetres: 170
Famous for: Her relationship with Bill Belichick
Linda Holliday's Instagram: lindaholliday_
Quick Facts About Linda Holliday
Early Life and Career
Linda was born in Jupiter, Florida, on the 5th of June in 1963. Unfortunately, there is no information about her early life, parents, educational background, or siblings. However, some sources say she graduated from Vanderbilt, a private university in Nashville, with a degree in Radiography in 1986.
Despite having an academic background in medicine, Linda Holliday opted for a life in fashion and beauty. She competed in various beauty contests and pageants. She most notably recorded success in the Miss Arkansas beauty pageant, where she finished second twice.
Linda sought to transition from pageantry to modeling, but despite her best efforts, she was unable to find a solid footing in the industry. Thankfully, the lack of a breakthrough in show business did not last very long for Linda, who found success after she met Bill Belichick. She secured a role on WCVB-TV's Style Boston, as a host and a Lifestyle Correspondent.
Before she began working on the show, Linda Holliday had a brief stint as an entrepreneur. She owned the fashion boutique, Blue Indigo Boutique. She established it in 2009, but unfortunately, it failed. Today, Bill Belichick's long-term girlfriend is the CEO of the legendary coach's foundation, Bill Belichick Foundation.
While Linda no longer lives in the glamour of show business, she continues to attract significant attention from Patriot and football fans, via her Instagram page, @lindaholliday_, where she has more than 55 thousand followers.
Past Relationships
Despite being one of the most popular women in football, Linda Holliday has so far been able to keep several details about her past away from the media. Through public records and research, however, we know that the girlfriend of the Patriots' icon has been married three times.
Public records suggest that Linda Holliday, at different points in her life, was married to Dennis Hess, Vaughn Corder, and Eugene Holliday. Details of each marriage are unknown, but her marriage to Dennis Hess produced two children – twin girls, Ashley and Kat Hess.
Meet Her Children – Ashley and Kat Hess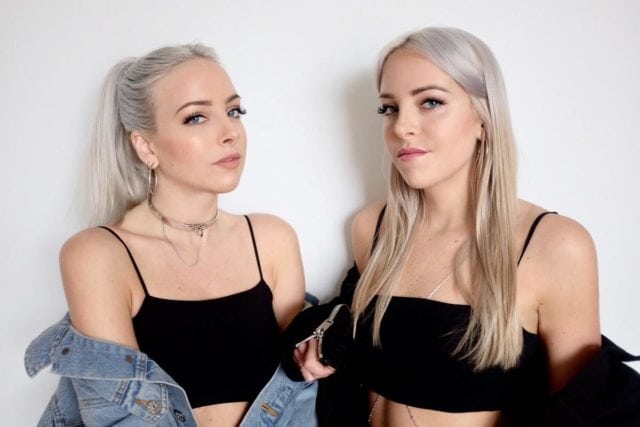 Despite a storied relationship history, Linda Holliday has two known children – Kat and Ashley Hess. Both of them were born in 1992 to Linda and her reported husband, Dennis Hess. Her daughters are graduates of American Studies from Trinity College, having graduated from the school in 2015. Just like their mother, Kat and Ashley abandoned their degree in pursuit of a career in the fashion industry.
The pair are Instagram influencers, who work with several brands in the promotion of their products. They have worked with New Balance, Supreme, and more. Their Instagram page, @thehesstwins, has more than 24 thousand followers. They also have a fashion website, thehesstwins.com.
Details of Her Relationship with Bill Belichick
Linda Holiday and Bill Belichick might not be married, but it would not be amiss to call him her family member, and certainly the most popular one. Linda and Bill have been together since 2007 after they met in a nightclub in Florida.
At the time, both of them had just gotten out of serious relationships — Bill with his wife, Debby Clarke of 26 years, and Linda with an unknown man. Despite the improbability of their union, Linda Holliday and Bill have remained together to date, growing their family together.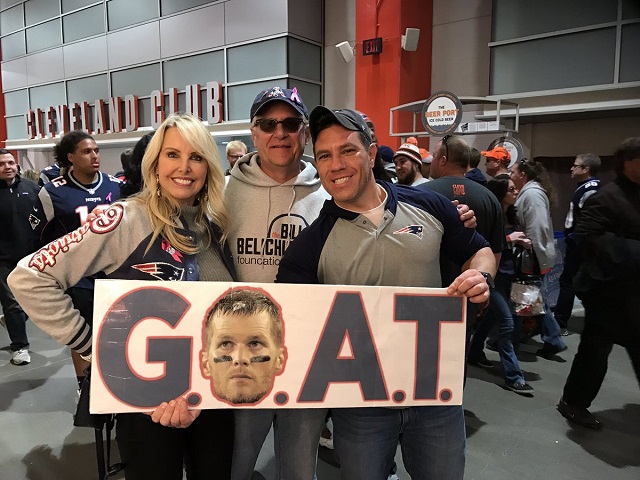 While Linda is not married to Bill, she is a proxy stepmother to the Patriots coach's three children from his previous marriage. He has two sons, Stephen and Brian, and a daughter, Amanda. All of them work in football for the Patriots, except for his daughter, who works as a lacrosse head coach for Holy Cross Crusaders. His son, Stephen, works as safeties coach for the New England Patriots, while Brian works as one of the team's scouting assistants.