Linda Holliday is a TV personality who is also popular for being the girlfriend of New England Patriots head coach Bill Belichick. There is no doubt that her relationship with the NFL coach further boosted her fame but that is not to say that Holliday hasn't been popular on her own without Belichick.
She is a beauty and fashion icon who has taken part in several beauty pageants and was a runner-up in the Miss. Arkansas Beauty Pageant. She runs her own clothing line and has served as the director of The Bill Belichick Foundation – a foundation which was launched on the occasion of Belichick's 60th birthday, was founded not only to provide coaching but also mentorship, and financial support to individuals, organizations as well as communities.
Linda Holliday's Bio, Age
Linda was born in Jupiter FL on the 5th day of June in 1963. There is really no information about the beauty icon's early life, parents, educational background or siblings, but some sources claim she graduated from Vanderbilt in 1996 with a degree in Radiography.
Aside from the fact that she took part in beauty pageants and was a two runner-up in the Miss Arkansas beauty pageant, there is no other information online about her life before she began trending online as Bill's girlfriend.
Considering the little information available about her, it's safeto wonder why she is called a TV sensation. Well, we have an explanation for that – in 2009, she began working with WCVB-TV's Style Boston as a correspondent.
Also Read About: Is Monica Lewinsky Married, Who Is Her Husband, Where Is She Now?
Family: Husband And Daughters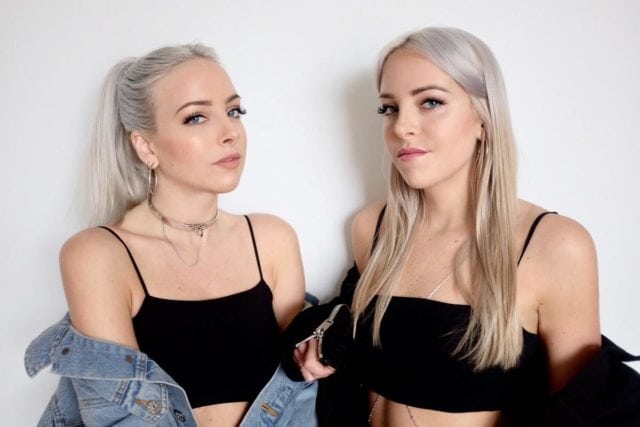 Linda Holliday is currently not married but she is popular as the girlfriend of New England Patriots head coach Bill Belichick.
Holliday and Bill met back at a nightclub in Florida in 2007, a year after the NFL coach divorced his wife of twenty-six years, Debby Clarke. According to Player Wives, Holly had gone out for a Girls Night Out with her lady friends in Palm Beach when she met Bill. The two got talking and the rest like they say is history.
She was reportedly dating another man at the time but had to break up with him to pursue a relationship with Bill. Belichick was said to have sent her flowers the day after they met and the guy Holliday was dating at the time actually signed for it.
The couple have been dating for over a decade now and several ears are itching to hear the wedding bells ring pretty soon. There have been several rumours of the two being engaged but the news all turned out to be what it was called in the first place – RUMOURS!. But we are still hopeful that happens soon.
Bill and Holly currently share five kids but had none together. The NFL coach has three grown-up kids (two sons and a daughter) from his marriage to Debby. His daughter Amanda played lacrosse for four years at Wesleyan University before picking up a coaching job at her alma mater Wesleyan, then at the University of Massachusetts and Ohio State. She is the current head coach of the Holy Cross.
His first son Steve also played lacrosse at Rutgers University and would later join the Patriots as a coaching assistant after college. After four years with the team, he was promoted to the position of safeties coach.
Belichick's second and youngest son, Brian, has also followed the family business, he joined the Patriots as a coaching staff in 2016, currently, he is the team's scouting assistant.
Linda Holliday, on the other hand, has twin daughters (Ashley and Katie Hess). There is no information on if she was married to the girls' father or not. Ashley and Katie are graduates of Trinity College and currently run a fashion blog.
Other Facts
Holliday and Bill spend a lot of time together during off seasons and guess their favourite vacation location? – the Massachusetts island of Nantucket.
Linda launched her own clothing store in 2005 but it, unfortunately closed up in 2007.
She is a huge fan of her boyfriend and the Patriots, she is always available to cheer both Bill and his team to victory.
The mother of two has a great sense of humour; it is never a dull moment when Linda Holliday is in the building. Her sense of humour is seen in her tweets.