Lawrence O'Donnell is known for his not-so-cool approach to political matters on the MSNBC political commentary program, The Last Word with Lawrence O'Donnell. For many people, it's not surprising that the TV host is practically an encyclopedia for politics, O'Donnell has been all about that for most of his life. Apart from being a host, he's also a fine writer, producer, and actor.
Lawrence Francis O'Donnell Jr. was born on the 7th of November 1951 and his romance with politics has been traced to 1989 when he became a legislative aide to then-US Senator, Pat Moynihan. O'Donnell must have gotten his wits from his father, Lawrence O'Donnell Sr., who was a lawyer. Find out more about O'Donnel Jr., his career and marital troubles below.
What Lawrence O'Donnell Was Doing Before MSNBC Career
O'Donnell's career started during his college days. He attended Harvard College, graduating in 1976 with a degree in Economics. As an undergrad, he wrote articles for The Harvard Lampoon. He stood out with his brilliant articles and was respected among his counterparts. O'Donnell delved into writing fulltime after his graduation and it remained his sole occupation for over a decade.
Among his earlier works is the book Deadly Force, based on a real-life case of police brutality in which his father was the plaintiff's attorney. The book was released in 1983 and by 1986, it was made into a film titled A Case of Deadly Force; O'Donnell served as an associate producer of the movie.
How He Became Involved With Politics and Television
The year 1989 marked the beginning of Lawrence O'Donnell's 6-year stint as an aide to Senator Daniel Patrick Moynihan. He served as Senator Moynihan's senior advisor from 1989 to 1991, and later as the staff director of the United States Senate Committee on Environment and Public Works (1992-93), under Senator Moynihan's chairmanship. In addition to that, he served as the staff director of the United States Senate Committee on Finance (1993-1995), also chaired by Sen. Moynihan.
O'Donnell delved into showbiz/television when his job as a legislative aide came to an end in 1995. Armed with first-hand knowledge of the goings-on of the US Congress, he landed a well-deserved spot on the production crew of the political drama series, The West Wing (1999-2006). He served in diverse capacities during the show's highly successful 7-season run: as a writer, story editor, and most importantly, as a producer.
He shared the 2001 Emmy Award for Outstanding Drama Series for his brilliant work on The West Wing which was also nominated in the same category in 2006. In 2003, he created another TV drama series, Mister Sterling. However, it was shortlived as it got canceled after just 10 episodes. O'Donnell is also a bonafide actor having pulled-off guest roles on a couple of TV series.
His Career Progression Since He Joined MSNBC
Lawrence O'Donnell got his biggest TV job so far when he began hosting his own show on the MSNBC network. The weeknight opinion and news program titled The Last Word with Lawrence O'Donnell has had a consistent and successful run since it premiered in September 2010. The multi-talented TV star had served as a political pundit on a couple of news and talk shows before landing his own show.
In 2009, he became a regular contributor to the NBC news Talk show, Morning Joe. Here, he gained a reputation for his aggressive style of debate. He was also the top-choice fill-in host on Keith Olbermann's Countdown with Keith Olbermann between 2009 and 2010.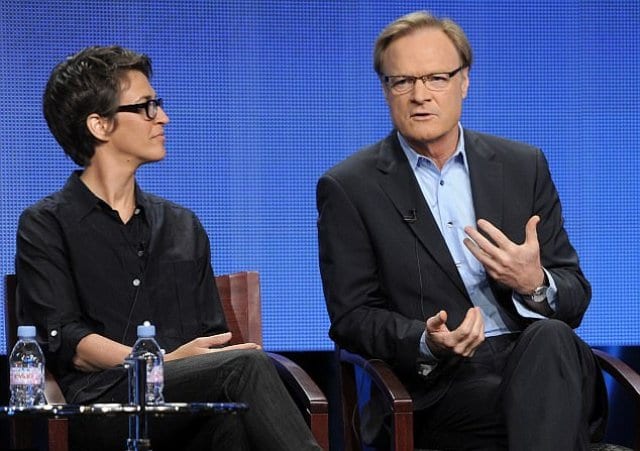 Since joining the MSNBC network in the 1990s, Lawrence O'Donnell has made his way through the ranks to become one of the network's big shots. As expected, his great work comes with a commensurate financial reward to the tune of $4 million per annum.
It was speculated in 2017 that he would leave the network at the expiration of his contract. The speculations were laid to rest as The Last Word host had his contract renewed on May 31, 2017.
Who Is Lawrence O'Donnell's Wife and What Happened to His Marriage?
He was previously married to former film and TV actress, Kathryn Harrold. Lawrence and Kathryn met through a mutual friend and decided to take things to the next level; they tied the knot on Valentine's day of 1994. The same year they got married, they welcomed a daughter named Elizabeth Buckley Harrold. Things went smoothly for quite a while but they fell apart and divorced in 2013.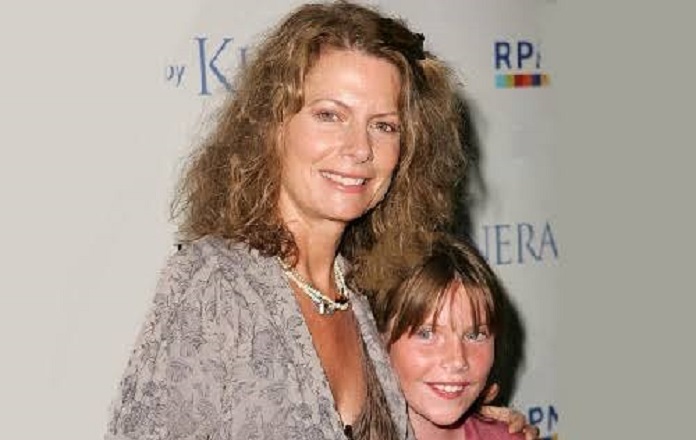 The TV host is now rumored to be in a relationship with former fellow MSNBC personality, Tamron Hall. As a matter of fact, it is said that Lawrence's involvement with Hall started before his divorce from his first wife; they reportedly started dating in 2011. It is based on this report that many speculated that O'Donnell was having an affair which consequently led to the divorce. However, neither Lawrence nor his ex-wife revealed the reason behind their separation.
Two events so far have caused many to believe that Lawrence O'Donnell's ex-wife was a good luck charm and that his life has been plagued with mishaps since she left. First, it was Lawrence's near-death experience. This happened some months after the divorce; O'Donnell was on a vacation with his brother in the Virgin Islands when they got involved in an accident that nearly claimed their lives.
The second event which was really weird was his ugly display of anger and disorientation in the middle of technical difficulties on the set of his program. This was captured in an 8-minute clip that leaked mysteriously, causing the TV host to apologize afterward. There are reports suggesting that Lawrence O'Donnell and his girlfriend are planning to get married; only time can tell if this is true.