Katie Piper is an English writer, TV presenter, activist, and model who built a notable presence in the media following an acid attack by her ex-lover. 
Sexual harassment, assault, and all forms of domestic abuse are some of the major challenges women still face in the 21st century. In recent years, however, there has been an increased call to protect women against these heinous acts, particularly following the experience of model Katie Piper, who was a victim of such monstrosity.
Ms. Piper was a victim of both sexual assault and an acid attack by a former boyfriend. Since her life-threatening experience, she has become one of the leading voices advocating for the urgency in the eradication of sexual and domestic abuse against women.
Summary of Katie Piper's Biography
Full name: Kate Elizabeth Sutton (néePiper)
Gender: Female
Date of birth: 12 October 1983
Place of Birth: Andover, United Kingdom
Katie Piper's Age: 28 Years Old

Ethnicity: White
Nationality: American
Zodiac Sign: Libra
Sexual Orientation: Straight
Marital Status: Married
Katie Piper's Husband: Richard Sutton (m. 2015)
Katie Piper's Children: Belle Elizabeth and Penelope Diane
Katie Piper's Parents: David and Diane Piper
Siblings: Paul (elder brother) and Suzy (younger sister)
Katie Piper's Height in Centimetres: 158.1
Katie Piper's Weight: 52 kg
Katie Piper's Instagram: katiepiper_
Twitter: Katie Piper OBE
Facebook: Katie Piper
Who is Katie Piper?
Katie Piper is a writer and activist who was born on 12 October 1983 in Andover, Hampshire to parents; David and Diane Piper. She was raised alongside two siblings; Paul and Suzy and received her basic education at Harrow Way School and Portway Junior School.
After completing her basic education, Katie enrolled at a cosmetology school in hopes of becoming a beautician. Her foray into the world of fashion and beauty was inspired by her father who was a barber. The young girl spent a while working as a beautician before quickly switching to becoming a model.
Katie Piper began her modeling career by taking part in various fashion and promotional photoshoots. This included her modeling for some national newspapers in the UK. Aside from brand modeling, she also worked as a promotional model for events, most notably as a ring girl for martial arts fighting events.
While doing all these, Katie also competed in beauty pageants, like the 2006 Miss Winchester beauty pageant where she emerged as the 2nd runner-up. Eventually, the experience she had acquired over the years led her to a career as a presenter and anchor on web television and smaller digital TV channels.
Katie Piper's Fact Card
The Circumstances Surrounding Katie Piper's Acid Attack
While Katie Piper was working as a promotional model at martial arts events, she met a certain Daniel Lynch on Facebook who was a martial arts enthusiast. The two were reported to have first met in Reading, Berkshire where Katie was working at the time.
Daniel seemed harmless at first and they soon kicked off their friendship. Two weeks after they first met, the duo stayed over at a hotel in Bayswater after going out to eat on the 29th of March, 2008. It was while they were in their hotel room that the story took a dark turn.
That night, Lynch was said to have raped and beat Katie, stabbing her severally on her arm. He also threatened to cut her with a razor and hang her. He proceeded to keep her hostage in the hotel, not letting her get medical help.
After about eight hours, the pair left the hotel and drove to Piper's house in Golders Green, Barnet. Afterward, she went on to seek treatment for her wounds at Royal Free Hospital. While there, she refused to disclose to the hospital and the police what caused her the injuries for the fear that Daniel Lynch will do worse later on.
As Katie Piper recovered, she got several phone calls of apologies from her boyfriend. On the 31st of March 2008, two days after the incident, he coaxed her to go to an internet cafe and see a message he had sent her on Facebook. As she set out to visit the cafe, Lynch, who had already given her details to a certain Stefan Sylvestre, was attacked by him with a cup of sulphuric acid on Golders Green Road. Thankfully, a camera captured the entire incident and proved useful to the authorities during investigations.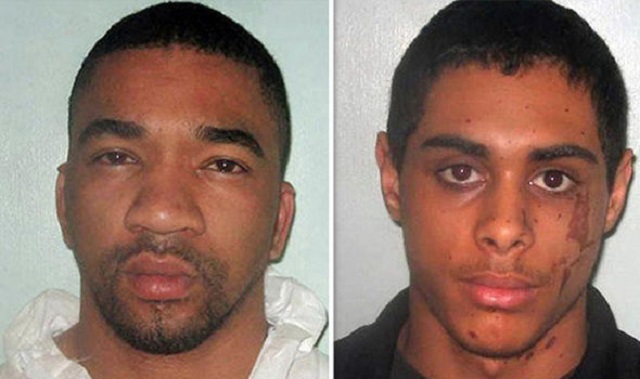 Katie Piper accidentally swallowed a bit of the acid while the others severely burnt her face and damaged her left eye. She got treated for her wounds at Chelsea and Westminster Hospital by a team of doctors led by Dr. Mohammad Ali Jawad with a pioneering procedure done in a single operation.
She was placed in an induced coma for 12 days at the time and has had to go on to receive about 40 surgeries over the years. She has further been made to wear a plastic face mask for 23 hours every day for 2 years as the rest of her treatments were completed in a clinic in Southern France.
As for her attackers, both Daniel Lynch and Stefan Sylvestre were arrested and sentenced to prison. Lynch got two life sentences and a minimum of 16 years behind bars while Sylvestre got a life sentence with a minimum of 6 years behind bars. In 2018, after 9 years behind bars, Sylvestre's appeal for parole was approved. He reportedly expressed empathy to Piper and felt remorse and shame for his actions.
Details of Katie Piper's Career as a TV Presenter and Activist
While Katie Piper did have a career in the media before her infamous acid attack, she was not as relevant as she is today. Since the acid attack, she has managed to build a notable presence across television, radio, and books.
In television, she has appeared in more than 30 shows and programs, including the BAFTA Awards-nominated Katie: My Beautiful Face, which brought her into the limelight. Her debut appearance onscreen was in 2007 when she appeared as herself in the TV movie, Super Smoke Me. Other noteworthy programs she has featured in both on radio and on television include Hotel GB, Never Seen a Doctor, Bodyshockers, and Loose Women, among several others.
Katie Piper's work as a writer has included several published books such as her autobiography Beautiful (2011), and the self-help book Things Get Better: If you believe then you will survive (2012). Her writing career has also included being a columnist for Reveal magazine, Now magazine and two of Britain's popular news outlets; Sunday People and Sunday Mirror.
Katie's Work as an Activist
Many of Katie's work in media and entertainment has been aligned with her interests in bringing awareness to the scourge of domestic and sexual abuse. Some of them include the documentaries, Katie: My Beautiful Face and Katie: My Beautiful Friends.
However, outside of her work in entertainment, Katie is also the founder of the charity, The Katie Piper Foundation. The foundation is focused on raising awareness of the plight of victims of burns and other disfigurement injuries. It is also pushing for the availability of the specialized treatment she received after her attack in Britain.
How She was Able to Find Love Again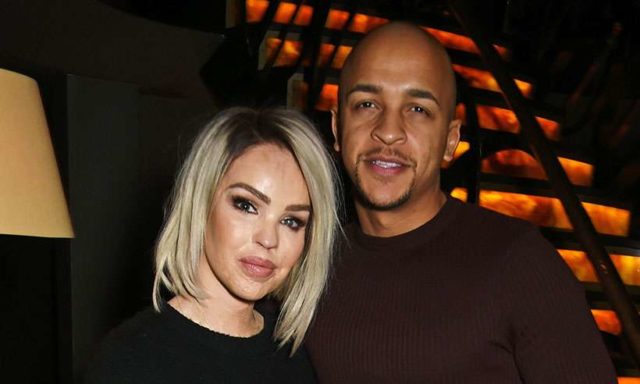 After the attack, Katie Piper was able to move on with life and find love in the eyes of another man. She is married to Richard James Sutton, a college graduate with a degree in engineering who is said to work as a carpenter. The two started dating in 2013 after they met following an introduction by a mutual friend. After two years of dating, they got married on the 6th of November, 2015.
1st V day married and my husband just said to me "I'm glad we are as one now!" 💅🏿

— Katie Piper OBE (@KatiePiper_) February 14, 2016
Before getting engaged and married, Katie and Richard had a child, a daughter named Belle Elizabeth who was born in March 2014. Since getting married, they have had another child, a daughter named Penelope Diane who was born in December 2017.