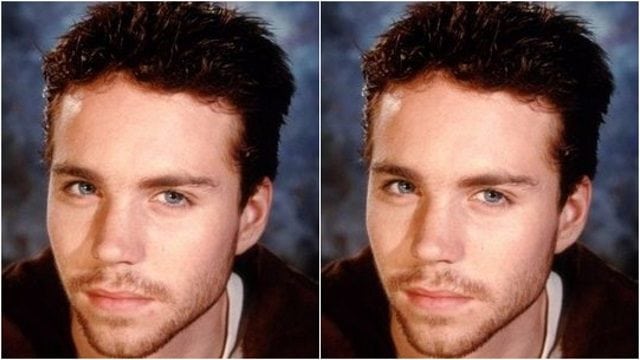 Remember the only actor – Jonathan Brandis, featured in all the 57 episodes of SeaQuest 2032 back in 1993? It is worth knowing that in addition to being a popular teen actor, he was also a screenwriter and movie director who is said to have actually started out as a child model at age two before venturing into acting in television commercials and subsequently, he began getting roles in movies and television series.
The actor whose trademark was his beautiful bright blue eyes and mischievous smile made his television debut on the set of the ABC soap titled One Life to Live where he portrayed the character of Kevin Buchanan. He played an important role in the movie titled The NeverEnding Story II: The Next Chapter where he was cast as Bastian Bux. He equally acted in several other movies and TV series before his untimely demise in 2003.
Jonathan Brandis Bio, Age
The J-Man as he was nicknamed was born as Jonathan Gregory Brandis in Danbury Connecticut on the 12th of November 1976. According to Brandis, his dad Gregory Brandis, of a mixed ancestry of Scottish, English and German, was his main inspiration in life. Gregory earned a living working as a firefighter and also puts in time as a food distributor. His mom Mary Brandis who works as a teacher and a personal manager is of Italian and Irish descent.
Jonathan Brandis established a career in modelling at the tender age of two when he was featured for Buster Brown shoes commercial. By the time the budding entertainer was four years old, he was already taking part in television commercials. Though the name of his high school is not mentioned, the records have it that in order to be able to take up his role in SeaQuest, he had to double up his courses in high school and finished a year earlier. The aspiring actor later attended a special institution called Valley Professional School where he graduated from in 1993.
His Girlfriend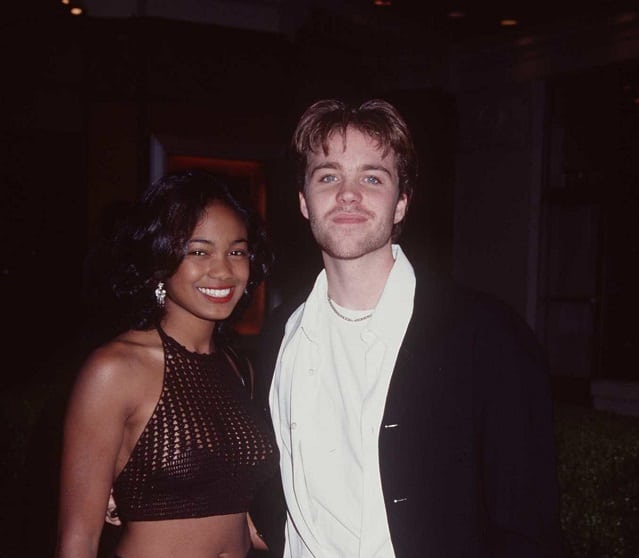 The deceased actor was in a romantic entanglement with Tatyana Ali, a known actress and singer. Their relationship took-off in 1995 when the celebrity couple was featured in People Magazine in July the same year. The duo was an item from 1995 to 1998 when they decided to call it quits.
Brandis reportedly started a relationship with Monica Keena in 2000 but how and when the relationship ended is not known but they were definitely not together at the time of his demise.
Is Jonathan Brandis Gay?
The answer to the question of whether the actor was gay cannot be in the affirmative because of his obvious dating history. At least, it is on record that he was involved in a couple of relationships with the opposite sex before his death. Besides, he never gave any reason to believe he was gay.
See Also: When And How Did Paul Walker Die? Here Are New Details About His Death
Jonathan Brandis took his own life by hanging in his apartment in Los Angeles on the 11th day of November 2003 at exactly 11:40 pm. His body was transported to Cedars-Sinai Medical Center by paramedics after he was discovered at the point of death. The next day being November 12, the young actor is reported to have died at 2.44pm from resultant injuries.
The reason behind Brandis' act cannot be ascertained because no suicide note was found after his demise. According to some close friends, the actor went into a state of depression as a result of his declining career, to worsen the bad situation, his part in Harts War in 2002 – which he thought was going to be his saving grace, experienced a significant reduction in the final cut of the movie. Consequently, Jonathan Brandis took to the bottle and admitted his intentions to take his own life.
 "A Minor Consideration" which is a body that is charged with the responsibility of dealing with issues concerning child actors spoke through their president Paul Peterson who is an ex-child actor. In his submissions, Paul stated that the underlying cause of Brandis' death is not known and the speculations were not helping matters. He concluded by saying that what led to Brandis' suicide will continue to be a mystery since nobody knows what informed his decision to take his own life. The actor's remains were not buried, his body was cremated and the ashes given to his family.
His Net Worth
The net worth of the late entertainer has not been updated since his demise, but the records have it that he appeared in a total of 85 commercials, several movies and television series during his lifetime. His achievements in the entertainment industry must have paid off even though his career later deteriorated.