Jennifer Syme was an American actress best known for her relationship with actor Keanu Reeves. The duo dated from 1998 to 2000 when they parted ways due to the grief they suffered over the stillbirth of their daughter. Syme and Reeves would later reconcile in 2001, the year the actress lost her life in an automobile accident.
Syme had a short-acting career during which she starred in David Lynch's 1997 movie, Lost Highway. In addition to acting, she was also a personal assistant and record company executive.
What We Know About Jennifer Syme's Life
Jennifer Syme was born to a cop father called Charles Syme and his wife Maria St. John in the town of Pico Rivera, Los Angeles. Born on December 7, 1972, Syme was of Irish and English ancestry. Her parents divorced when she was a child, and she spent her childhood being raised by her mother. She stayed in Pico Rivera until she was 18 before she moved to Los Angeles to start her career. When she moved to LA, she got a job as the personal assistant of American filmmaker and actor David Lynch.
As Jennifer Syme's relationship with David Lynch grew, it enabled her to get a few minor roles in films. One of these roles was in Lynch's 1997 movie Lost Highway. Their work relationship blossomed into friendship and Jennifer was introduced to American singer and record producer Marilyn Manson through Lynch. The actor also dedicated his 2001 movie Mulholland Drive to her.
Later on, Syme became part of a music label by getting to work as American guitarist Dave Navarro's personal assistant. In the course of time, also worked as a personal assistant for the rock band the Red Hot Chili Peppers.
With Jennifer Syme and Keanu Reeves being involved in the entertainment industry, the duo met at a Hollywood party in 1998. They took an immediate liking to each other and it wasn't long before the two began dating. Though they never tied the knot, Reeves had stated in an interview that he was willing to settle down and start a family. The couple had a daughter together, Ava Archer Syme-Reeves, who was born on December 24, 1999, a month before she was due for delivery — Ava was stillborn. The strain from the tragedy led to the couple breaking up. Reeves confirmed that they still remained friends until Jennifer's death.
Jennifer's Death: The Cause and Her Burial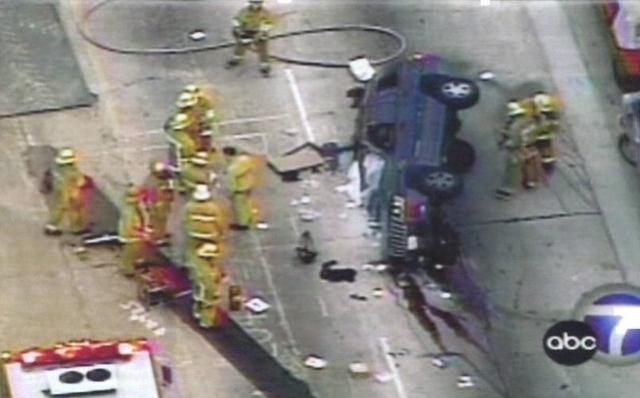 Jennifer Syme was at a house party at Marilyn Manson's house on April 1, 2001, afterward, she was driven home by another party guest shortly before dawn. She reportedly later left her home to return to the party. In the early morning of April 2, Syme was driving alone on Cahuenga Boulevard when she crashed into three parked cars. Her 1999 Jeep Grand Cherokee rolled over several times before she was partially ejected from the car. Authorities believe that she died instantly at the crash scene. Their investigations also conclude that she was driving inebriated and without her seatbelt. The late actress was buried next to her child in Westwood Village Memorial Park Cemetery.
Prior to her death, Jennifer Syme was diagnosed as suffering from postpartum depression after her stillborn daughter's birth. Thus, she was placed on prescription pills to combat the depression. In the wrecked Jeep, police found two bottles of antidepressants, an anticonvulsant, a muscle relaxant, and two rolled-up dollar bills containing a white, powdery substance. At her funeral, Keanu Reeves, Dave Navarro, and David Lynch were pallbearers.
The Lawsuit After Jennifer Syme's Death and What Became of It?
In April 2002, Maria St. John (Jennifer's mother) sued Marilyn Manson for the 'wrongful death' of Jennifer Syme. She blamed the rock star over negligence for allowing Syme to drive in her incapacitated state. Maria also accused Manson of giving her daughter drugs. Reports had it that the suit sought $25, 000 from Manson as compensation for damages and attorney fees.
After the lawsuit was filed, Manson issued a statement denying any responsibility for Syme's death. He went further to state that the lawsuit came completely without merit. Maria St. John's lawyer Leonard Samuels countered Manson's response and stated emphatically that he was giving conflicting reports. According to Manson, there were no drugs and drinks at the party and Syme was fine at the time she was driven home. Leonard pointed out that if Syme was alright as Manson claimed, why was someone made to drive her home in the first instance.
Nevertheless, Manson maintained that there were no drugs and drinks at the party and he did what he did to safely get Jennifer home. The matter was later settled out of court.