For those who have followed CBS television series Gunsmoke, it is easy to relate with James Arness who has played the role of Marshal Matt Dillon for as much as two decades. Arnes was an actor who has spent close to five decades on screen. Having died since 2011, his name is still not lost looking at all he has achieved in his lifetime.
James Arness' Bio
The actor was born James King Aurness on May 26, 1923, in the United States, Minneapolis, Minnesota. He was of German and Norwegian descent and was brought up together with his brother, Peter Graves by their parents; Rolf Cirkler Aurness who was a businessman and Ruth Duesler. His parents suffered a divorce in the 1940s.
For his education, the actor went to John Burroughs Grade School, before attending Washburn High School, and then West High School in Minneapolis. Before his graduation in 1942, Arness took to a number of jobs including loading and unloading railway boxcars and also as a courier for a jewelry wholesaler.
What James Arness had wanted to become after graduation was a naval fighter pilot, but it was not possible considering his massive height of 6 feet 7 inches which was five inches more than the 6 feet 2 inches that was the limit for aviators. Because of this, he decided to join the US Army where he served from 1943 until 1945 when he had to take a rest following an injury he sustained.
After he left the military, James began working as a radio announcer before he later took to acting and changed his name from "Aurness". He got his first role in 1947 when he appeared in The Farmer's Daughter. In the same year, he appeared in Roses Are Red. By 1993, he had already appeared in close to 40 films.
On TV, he appeared in a number of productions including The Lone Ranger (1950), Lux Video Theatre (1954), and Gunsmoke (1955–1975) which became his biggest work. His career was decorated with a few recognitions including three Emmy Awards nominations.
Net Worth
Since James Arness, there is no other actor who has portrayed a character for as long as 20 years; a feat he achieved with Gunsmoke. This has made him hold the record for the longest continuous portrayal by an actor. Thanks to this and many other things that he was involved in, Arness left behind a net worth that was estimated at $8 million after his death.
Brother, Wife, and Children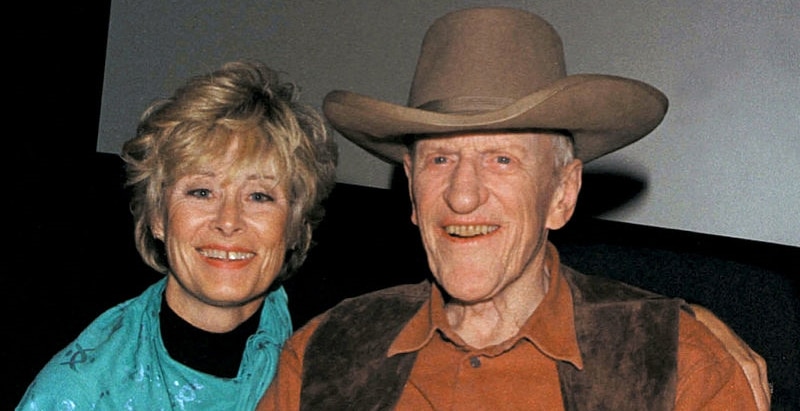 As stated, the actor was brought up with his brother, Peter Graves who was also an actor. Peter was born six years after James and he became popular for his roles in CBS television series Mission: Impossible which ran from 1967 to 1973 and Airplane! (1980). Graves died in 2010, just a year before his elder brother.
James Arness got married twice in his lifetime. The first time, he was married was to Virginia Chapman who was also an actress. The two got married in 1948 but by 1960, the union had already ended in divorce. Before then, the two had had two children; Rolf and Jenny but he also adopted a son Chapman had from another marriage.
His second wife was Janet Surtees whom he married in 1978. The two remained together until the death of the actor.
His children were Rolf Arness, Craig Arness, and Jenny Lee Arness while his stepson was Jim Surtees. In 1975, the actor lost Jenny Lee Arness who committed suicide sometime around her 25th birthday. Craig also died in 2004.
See Also: Ernest Borgnine Bio, Spouse, Net Worth, When and How Did He Die?
Is James Arness Alive or Dead?
Inasmuch as you will still find people asking questions on whether James Arness is still alive or dead, he has been dead since 2011. The actor died on June 3rd at the age of 88 in Los Angeles at his Brentwood home. The cause of death was said to be natural causes and he was interred in California at the Forest Lawn Memorial Park in Glendale.
Height
James Arness was a man blessed with good height and build. With a voice that is very commanding, he stands at a towering height that is almost 6 feet 7 inches. That said, the actor always claimed that his height was 6 feet 6 inches instead of 7.
He had a weight of 235 lbs while his chest-waist-hips measurements were 48-36-36.