Bruno Mars's ethnicity is mixed and includes Filipino, Spanish, Puerto Rican, and Ashkenazi Jewish (Hungarian and Ukrainian) roots. The American singer, songwriter, and producer, born Peter Gene Hernandez, is an American citizen, as he was born in Honolulu, Hawaii, in the United States. 
Bruno Mars has embraced every part of his ethnicity mix. His rich ethnic mix has always been a question for his fans, as many fingers have pointed at several places. Here is all to know about his heritage.
What is Bruno Mars' Ethnicity?
Bruno Mars' ethnicity is mixed; it comprises Filipino, Spanish, Puerto Rican, and Ashkenazi Jewish (Hungarian and Ukrainian). He inherited Filipino and Spanish ancestry from his mother, while the rest are from his father. The singer's ethnic mix has given him physical features that include curly black hair and light brown skin.
The singer's mixed ethnicity has also given him an edge in his music career. However, he has also received backlash and was accused of cultural appropriation in 2021. It was claimed that he was using his racial ambiguity to cross genres and appropriate black music. Bruno Mars and some of his fans reacted to the accusations.
The singer is one who is proud of his roots, and on many occasions, he has displayed his love for them. He was once said to have changed his name to hide the fact that he is Puerto Rican. He cleared up the misconceptions about his race and name in an interview with Latina Magazine. Bruno stated that he never changed his name to hide the fact that he is half-Puerto Rican.
He further questioned the rumor mongers to know why they came up with such claims. Bruno Mars disclosed that his last name is Hernandez and that his father is Peter Hernandez. He further made it known that he was a Puerto Rican pimp. The singer went on to reveal how his stage name came about.
He made it known that his father nicknamed him Bruno when he was two because of his striking resemblance to Bruno Sammartino, a professional wrestler. The singer also revealed that he was the one that came up with his last stage name, Mars.
Bruno Mars once declared that he was Filipino on Saturday Night Live, where he worked as a host and musical guest. This declaration came while he was displaying his acting and singing talent.
What Nationality is Bruno Mars?
Bruno Mars is of American nationality. He was born on October 8, 1975, in Honolulu, Hawaii, in the United States. He was born to Peter Hernandez and Bernadett San Pedro Bayot. The singer was raised by his parents and five siblings in the Waikuku neighborhood of Honolulu.
His family was well-versed in music, which helped the singer in his career. Bruno Mars began performing with his family band at the age of four, and at the age of six, he was featured in The Arsenio Hall Show. He attended President Theodore Roosevelt High School, a public high school in Honolulu.
Bruno Mars continued doing music, impersonating top singers like Perlsley and others till he got to the professional level. By 2010, he rose to fame for his debut single, Nothin' on You. To date, he ranks among the most accomplished singers in the world. He has one collaborative album, one extended play, thirty singles, and three studio albums.
Where is Bruno Mars From?
Bruno Mars is from Honolulu, Hawaii, in the United States. His father is, however, originally from Brooklyn. With his place of birth and his father's native country, it is affirmed that he is American. Though he resides in America, the exact location of his residence is not known.
Bruno Mars's Parents are Musicians
Bruno Mars' parents are Peter Hernandez and Bernadett San Pedro Bayot. They are both the inspirations behind the success of the singer, and here is what to know about them.
His Mother was a Dancer
Bruno Mars' mother, Bernadett San Pedro Bayot, was a hula dancer and singer. She was born in 1957 in the Philippines but relocated alongside her family members to the United States at the age of 10 years. Bernadett inherited Filipino and Spanish roots from her parents.
She has chosen to keep details about herself away from the media. Following this, details about her parents are scarce. There are no available details about her other family members. Her educational background has also remained sheltered. When she came of age, she moved to Hawaii to pursue her dancing career.
Bernadett died on June 3, 2103, at the age of 55, at Queen's Medical Center in Honolulu, Hawaii. The dancer's death was due to a brain aneurysm, a swelling of the blood vessels in the brain. Her death struck Bruno Mars differently and left him devastated because he shared a close bond with her. Bruno once revealed that if giving up music would bring her back, then he would gladly do it.
Bruno Mars's Father is a Percussionist
Peter Hernandez, Bruno Mars' father, was born and raised in Brooklyn, New York. His birth details have been kept from the public, making it a daunting task to peg his age. He is of Puerto Rican and Ashkenazi Jewish descent. His Jewish roots are traced back to Ukraine and Hungary.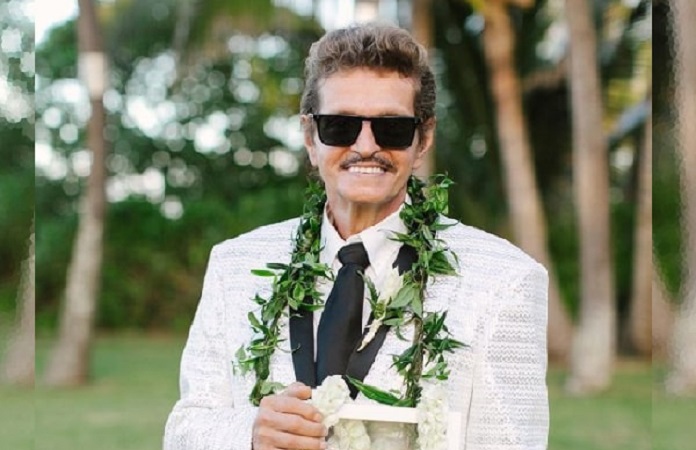 Since he chooses to maintain a low profile, the details of his parents are not known. It is also unknown if he has siblings, as nothing has been mentioned about them. All that is known about his childhood is that he came from a family that loved music, which made him start practicing music at a young age. His educational details have also been kept from the media.
He was a singer and a Latin percussionist. At the age of 25, he moved to Hawaii to introduce doo-wop music to the people there. Peter Hernandez not only succeeded in his quest but also started his career. With time, he became well-known for his music style and began playing for top singers like Michael Jackson, Little Richard, and others.
Peter Hernandez later formed a doo-wop group that consisted of 18 band members. With his success in doo-wop, he was inducted into the Doo-Wop Hall of Fame in America. He shares a great bond with his son, Bruno Mars, and it greatly influenced his career.
The Singer's Parents Met at a Show
Bruno Mars' parents, Peter Hernandez and Bernadette San Pedro Bayot, met each other on a show. Though when they met is not clear, they began dating and eventually got married. Since the year that they got married is not known, how long they were married cannot be determined.
However, the duo called it quits after some years when Bruno was 10 years old. At the time of their divorce, they had a total of six children. They remained apart till the death of Bernadette San Pedro Bayot.