Grace Park is a super-talented American-Canadian actress who has a net worth that currently stands at $6 million. She is notable for appearances in some of the most epic sci-fi movies of recent times.
Grace Park has been one of the few female actresses who have made a name and became famous by acting in several popular movies, which has seen her elevated to an A-class actress and thus a multi-millionaire. Though she is one of the richest actresses around, her wealth hasn't come without controversies. An example is a brawl she had with CBS over her pay in Hawaii Five-0. We have got all that and more covered below.
Grace Park's Net Worth of $6 Million Comes Hugely From Acting
The actress has over the years earned a huge amount of money for herself and set herself in the top echelon of A-list actresses among her contemporaries in the acting industry. Grace Park's net worth currently stands at $6 million according to Celebrity Net Worth. Having proven her talent, becoming a force to reckon with in the industry, Park has been on top of her game and this has seen her become one of the female super earners in terms of acting fees.
There is no doubt that Grace Park's net worth has grown significantly over the years. This is not far-fetched from the fact that she now earns a huge income per movie she acted in, either as the main character or as a backup actress. To really have an idea of how much she earns in a film, take her role in the Hawaii Five-0 TV series (which also starred Jorge Garcia) for example, where she earns an average of about $50,000 per episode. You can imagine how much that will translate to, if multiplied by the number of episodes in each season of the series, not forgetting that she featured in seven seasons of the TV series.
In the TV series, Park was a regular face. She appeared in about 168 episodes of the seven seasons of the show before she quit. Reports from reliable sources revealed that Grace Park's net worth grew by a huge sum, amounting to over $6 million from the TV series alone. Though her earnings in the previous TV series she had appeared in were not made public, she is sure to have made huge fortunes from these series and other movies as well.
Movies and TV Series That Earned Grace Park Her Net Worth
Films
Romeo Must Die 2000 as Asian Dancer
Fluffy 2003 as Amy
West 32nd 2007 as Lila Lee
Run Rabbit 2008 as Hannah Moon
Adventures In Public Schools 2017 as Mackenzie
Freak 2018 as Agent Ray
TV Series
The Outer Limit 1997 as Virtual Avater in Episode: "Bits of Love"
Beyond Belief: Fact or Fiction 1997 as Maddie in Episode: "The Crypt Ghost"
Secret Agent Man 2000 as Luann/Staffer No.2 in Episodes: "From Prima with Love", Uncle S.A.M."
The Immortal 2000-2001 as Mikiko in Recurring role (5 episodes)
The Outer Limits 2001 as Satchko in Episode: "Time to Time"
Dead Last 2001 as Female Breeding x5 in Episode: "Designate This"
Stargate SG-1 2001 as Lt.Safterfield in Episode: "Proving Ground"
Edgemont 2001-2005 as Shannon Ng Main role (69 episodes)
L.A. Law: The Movie 2002 as Charmaigne
Jinnah: On Crime-White Night, Black Widow 2003 as Cynthia Wong
Battlestar Galactica 2003 as Lt. Sharon Valerii
Jake 2.0 2003-2004 as Fran Yoshida in Recurring role (4 episodes)
Human Cargo 2004 as Taiwanese Woman No.1
Andromeda 2004 as Doctor 26 Carol in Episode: "Machinery of the Mind"
The Dead Zone 2004 Sexy Bridesmaid in Episode: "Speak Now"
Battlestar Galactica 2004-2009 as Lt. Sharon "Boomer" Valerii
Lt. Sharon "Athena" Agathon in Main role (72 episodes)
Command & Conquer 3: Tiberium Wars 2007 as Lt. Sandra Telfair
Battlestar Galactica: Razor 2007 as Lt. Sharon Valerii
Battlestar Galactica: The Face of the enemy 2008-2009 as Number Eight
The Cleaner 2008-2009 as Akani Cuesta in Main role (26 episodes)
The Border 2008-2010 as Special Agent Liz Carver in Main role (12 episodes)
CSI: Crime Scene Investigation 2009 as Convention Attendee in Episode "A Space Oddity"
Battlestar Galactica: The Plan 2009 as, Lt. Sharon "Boomer" Valerii
Human Target 2010 as Eva Khan
American Dad! 2010,2013 as Akiko Yoshida (voice) Episodes: "Best Little Horror House in Langley Falls", " Spelling Bee My Baby"
Hawaii Five-0 2010-2017 as Kono Kalakaua in Main role seasons 1-7; (168 episodes)
MacGyver 2017 in Episode 18: "Flashlight"
A Million Little Things 2018-present as Katherine Kim
Controversies That Trailed Grace Park's Acting Career Earnings
Grace Park and Daniel Dae Kim, her Hawaii Five-0 co-star, abandoned the show in 2017 as they refused to show up on set when season 8 of the series started. They had earlier made this known on their Facebook page before the season commenced. Their decision was due to a dispute on salary for the new job offer by CBS for the continuation of the series. The two actors claimed CBS was paying them between 10% to 15% less to what their white co-stars (Alex O'Loughlin and Scott Caan) were to earn.
Apparently, this affected Grace Park's net worth negatively. Further to her explanations concerning the issue, Park revealed in an interview that parity in acting fee has not been the only reason for the decision she and Daniel Dae Kim made. She noted that there were other underlying factors that prompted their action. According to her, she had seen herself try so hard in the past seven seasons of the series to see the best in everybody, and she wouldn't want to see herself doing that again.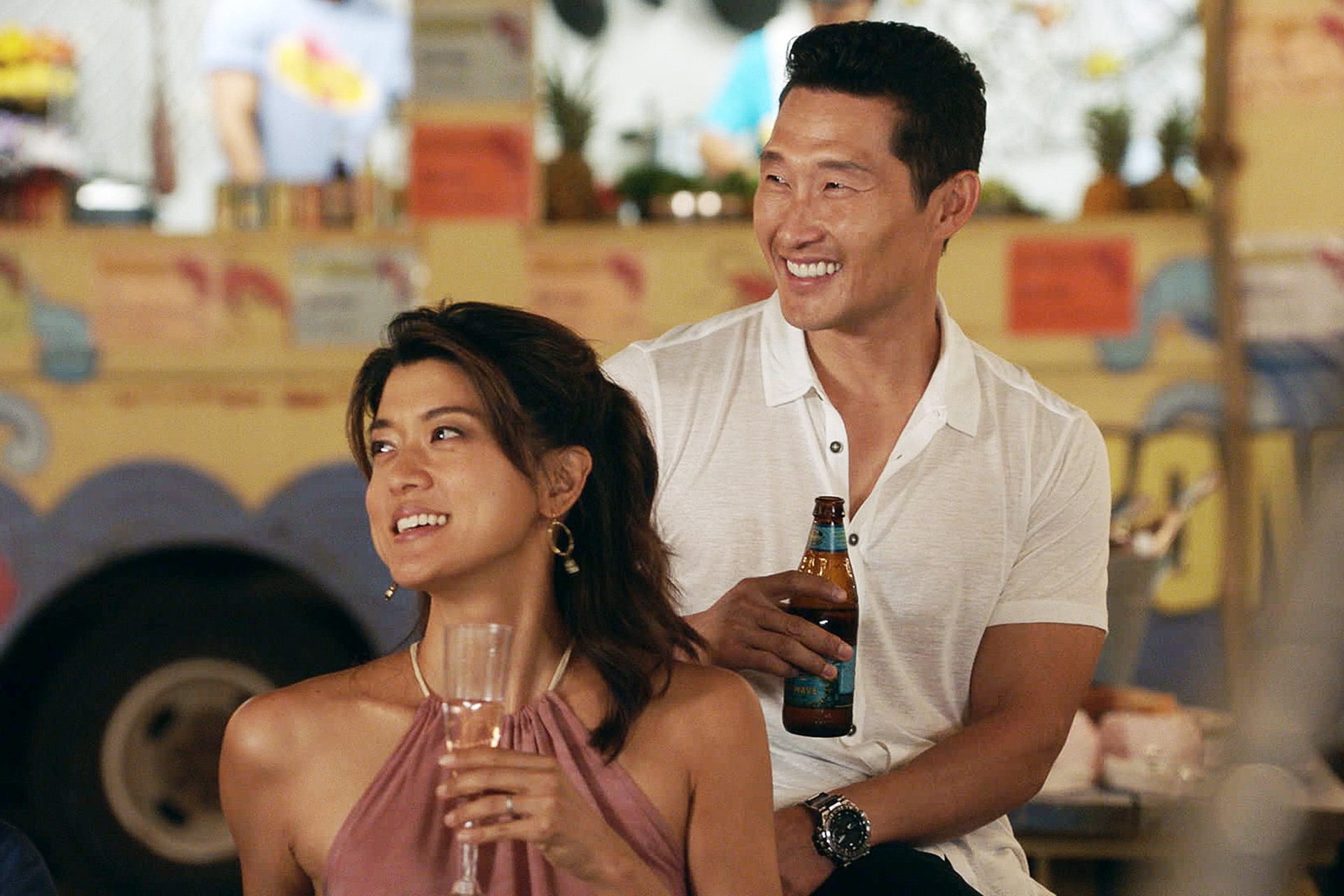 However, CBS maintained from their own end that the two actors (Daniel Dae Kim and Grace Park) had been given a remarkable salary raise in their new contract deals compared to their old contracts. According to them, what they are being offered was far better than what they had been earning under their old contracts, so they see no reason for their decisions and actions.
Having said that, some critics mentioned that CBS's declination to pay Park and Kim the same rate as what they are paying their white co-actors was strongly due to what they (CBS) have formally asserted in the past, in maintaining the disparity that has been a bone of contention, ever since the show's premiere. The argument however was that Caan and O'Loughlin are Hawaii Five-0 "stars", while Park and Kim are mere "co-leads", or better put, supporting cast. However, the two (Park and Kim) were massively featured on advertising, which was confirmed to be an integral component of the show's success.
Modeling Also Contributed to Her Net Worth
One other venture that has greatly contributed to Grace Park's net worth is her modeling. The actress has been making a killing from this. Long before she became an actress, she was in the show business. Her gorgeous and athletic looks made her mother come up with the idea for her to give modeling a push and see if it would pay her bills. She did try it out and it was a successful first attempt. Even though she never made it to Milan or Paris as a supermodel, Park made it to Hong Kong and worked there as a model while studying to become an actress.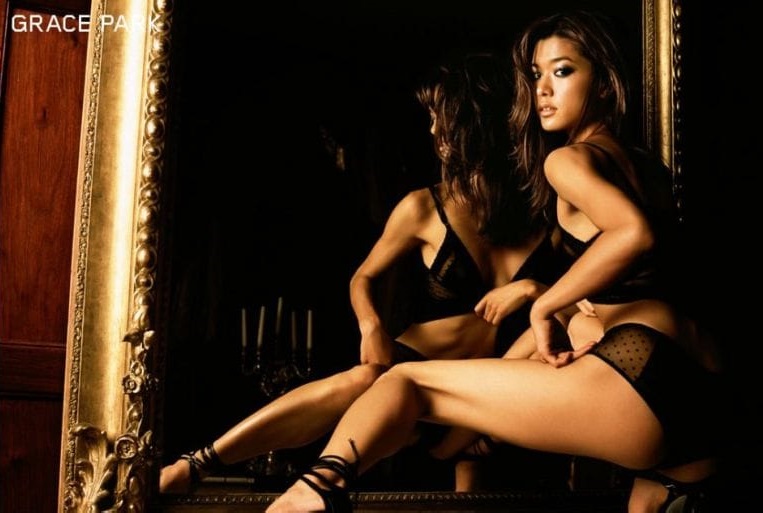 Apart from modeling and acting, it has not been made known, nor has it been reported, that Park has other businesses or money-making ventures fetching her extra cash. However, with her net worth rising that high within the space of a career that began in 1997, this TV superstar is going to grow her fortune speedily to a new height in no time.