Fantasia Barrino, the winner of the 2004 reality competition – American Idol, has been described by fans as a vocal powerhouse. She has been praised for her raw vocal capacity which enthralled the talent show's voting audience and led to her win.
She released her first single I Believe after her well-deserved American Idol victory and the song made it to the topmost position on the Billboard Hot 100. Her first album, Free Yourself, was certified Platinum by the RIAA. The album eventually earned her three Grammy nominations that year.
The singer-songwriter favours multiple genres including hip-hop soul, pop, R&B, soul and gospel music. Here's more information on the resilient music star.
Who Is Fantasia Barrino?
Fantasia Monique Barrino was born on the 30th of June 1984. She was brought up in North Carolina by her parents – Joseph and Diane Barrino. Her dad sang in gospel quartets during his teenage years and her mum worked as a co-pastor at Mercy Outreach.
During her time at Andrews High School in High Point, North Carolina, the rising star was a victim of rape and to avoid the embarrassment associated with the vice, she had to drop out of school. At the age of 16, Fantasia got pregnant by her then-boyfriend – Brandel Shouse and became a first-time mum at the age of 17.
Career
Fantasia Barrino launched her singing career in 2004 after winning the competitive reality show, American Idol. Emerging as the Idol of the year at the age of 19 made her the youngest to ever win the contest (at the time). Consequently, in 2005, she released her first single I Believe and subsequently, her first album Free Yourself as previously mentioned. Her second album is titled Fantasia while her third is Back to Me.
Her debut album earned her three Grammy nominations and in the same vein, her sophomore release, Fantasia, also got her two Grammy nominations. In 2011, the songbird won her first Grammy Award in the Best Female R&B Vocal Performance category. The singer has won other accolades, some of which include Vibe Music Award – R&B Voice of the Year, Billboard Music Awards – Top Selling Single of the Year and quite a few more.
Fantasia made her debut as an actress in 2005 when she portrayed herself in the movie Life Is Not a Fairy Tale which is based on her own autobiography.
Fantasia Barrino: Husband & Personal Life
The American born singer is married; she wedded Kendall Taylor, an American businessman on the 19th of July 2015. The records have it that the couple met in 2013 and got officially engaged in 2014 before their marriage in 2015.
Fantasia has revealed that her husband inspires her in her music. The couple seems blissfully in love, even tying the knot all over again just after their one-year wedding anniversary.
The musician was previously in a relationship with Brandel Shouse, who was her first love. Their relationship lasted from 1998 to 2003 and resulted in the birth of a daughter – Zion Quari Barrino who was born on the 8th of August, 2001.
Between 2004 and 2005, she was in a relationship with Michael Clayton an American footballer. Next, she dated the American rapper Young Dro in 2007 but the relationship ended the next year. Fantasia then dated Antwaun Cook from 2009 to 2011 and became a mother for the second time in 2011.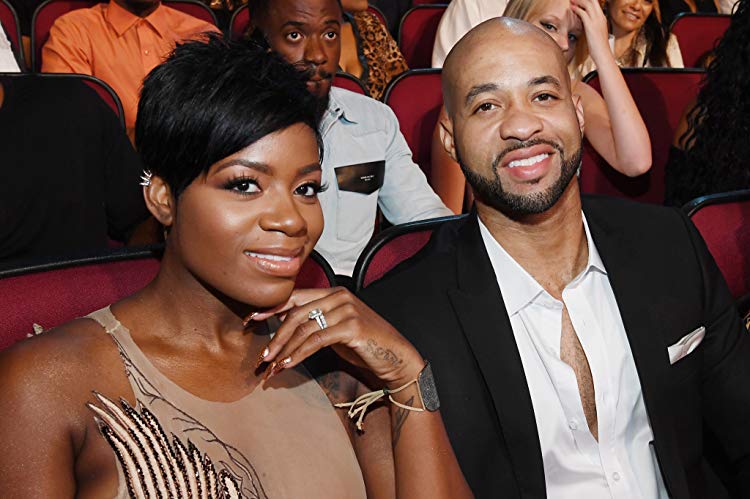 Here's All You Should Know About Fantasia Barrino
The singer's memoir titled 'Life Is Not a Fairy Tale' was released in September 2005 and became a New York Times bestseller.
Fantasia was accused of dating Antwaun Cook while he was still a married man in August 2010. Nevertheless, she claims that her relationship with Cook started after his separation from his wife.
The American Idol star attempted suicide with an overdose of aspirin and an unidentified sleeping aid in 2010. Although the incident was classified as non-life threatening, the singer confessed that it was a suicide attempt.
The singer's genre is mostly R&B and gospel. Her lyrics are enmeshed in resilience, love and pain. She also integrates other genres like reggae, pop, hip-hop and funk in her music.
Read Also: Is Adrienne Bailon Married Or Dating? Who Is Her Husband Or Boyfriend?
Fantasia Barrino has a net worth of $3 million which was accrued over the years as a result of her music and contracts.