Donnie Van Zant is a rocker and guitarist who is famous as the vocalist of the rock band 38 Special. Coming from a family that is well-grounded in music, the rock star has achieved a lot since the inception of his career. Zant, unfortunately, decided to leave the music scene in the early 2000s. Despite being a founding member of 38 Special, the vocalist also left the band in 2013, as a result of some health challenges. Find out more about the musician and his family as you scroll through.
Donnie Van Zant's Family Background
Donnie was born on June 11, 1952, in Jacksonville, Florida to Marion Virginia Hicks Van Zant and her husband, Lacy Van Zant. He was brought up alongside his two siblings, Ronnie Van Zant, who is the oldest of the three, and Johnny Van Zant. The rock singer was raised in a close-knit family, with parents who were very encouraging and supportive. While his mother died in 2000, he lost his father four years later in 2004.
Although his father was not a musician himself, he gave all the encouragement necessary for his children to pursue a career as rock musicians. Interestingly, all of them became successful in it, including Ronnie, who died at the age of 29 following a plane crash. For his encouragement, Lacy's sons declared him Father of Southern Rock.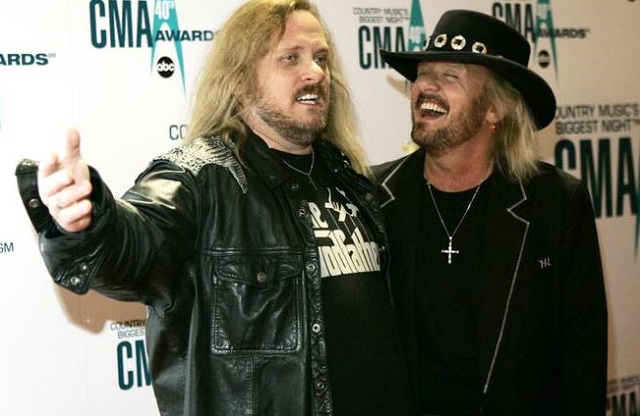 Donnie attended Robert E. Lee High, which had a policy that was strictly enforced against boys with long hair. Although his brother and other members of Skynyrd would later drop out of school because they were not ready to cut theirs, Donnie hid his long hair under a wig and was later able to graduate. Just like his two siblings, he started his musical career when he was still a teenager. However, it was in 1974 that he started his band together with Don Barnes, who was his neighbor at the time. Other members of the band include Jeff Carlisi, Ken Lyons, who only stayed a little while, Steve Brookins, and Jack Grodin.
Donnie Van Zant is a family man and has been married to Ashley Van Zant. The couple has been together for many years and currently reside in their home in Jacksonville, Florida. It is not known if they have any children.
Van Zant's Fact Card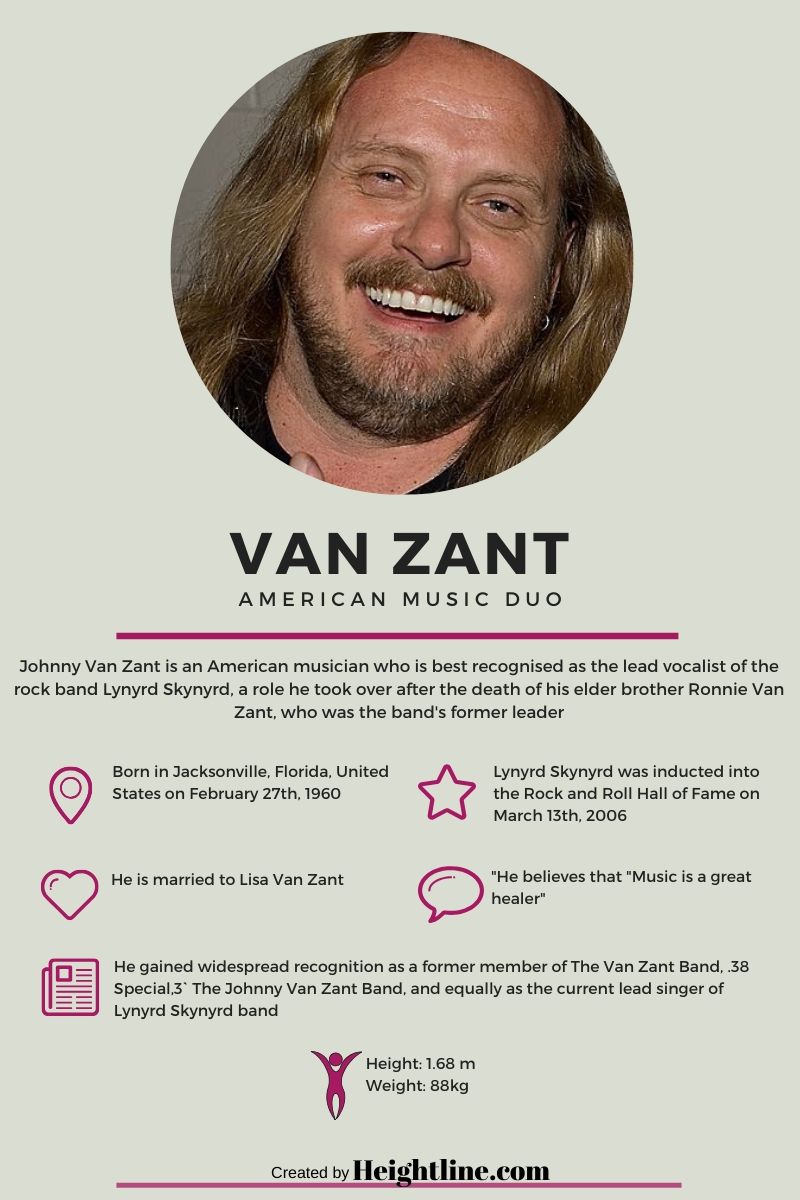 Other Interesting Things To Know About The Vocalist
1. He Was Also A Member of A Sub Group Called 'Van Zant'
Although it is through his stint as a member of 38 Special that he is most famous, he has also performed together with his younger brother, Johnny Van Zant. Under the group name 'Van Zant', the duo released their first album together in 1985. They followed it up with four more albums, including the very successful Get Right with the Man (2005) and My Kind of Country (2007).
2. His Late Brother Ronnie Knew He Wouldn't Live Long
Donnie's older brother Ronnie Van Zant died at the age of 29. Before his demise, Ronnie had told many people including his father that he was not going to live to be 30 years old. While Lacy and every other person thought it was a joke, it turned out to be true. Their father, though in grief, was not taken by surprise by Ronnie's death. Ronnie was a member of the rock band, Lynyrd Skynyrd, which their father supported greatly. In 1977, he died in a plane crash, but other members of the band survived with serious injuries.
3. What is His Net Worth?
With a career that ran for many years, Donnie Van Zant has achieved so much fame and wealth that comes along with it. As of this writing, the rock star has an accumulated net worth estimated at $8 million. He made his fortune from his musical career, most especially through his stints as a member of 38 Special.
4. Why Did Donnie Van Zant Leave Music?
Donnie Van Zant was forced to retire from music as a result of inner-ear nerve damage, as well as some other health challenges.  He was strictly warned by his doctor to take a permanent break from music, something he is known to always put in a lot of passion and energy into.
Donnie remained the most consistent member of 38 Special until 2013 when as a result of his doctor's advice, he took a permanent break from music. Before then, he had worked on 12 studio albums with 38 Special, and 4 live albums, among other things. More so, the band had sold more than 20 million copies thus far.