Kendall Jenner is currently dating professional basketball player Devin Booker. Before him, she dated Anwar Hadid (2016 – 2018), Ben Simmons (2018 – 2020), Blake Griffin (2017 – 2018), ASPA Rocky (2016 – 2017), Justin Bieber (2014 – 2015), Harry Styles (2013 – 2016), Julian Brooks (2012 – 2013), and Ryan Nassif (2011 – 2011).
There were also rumors that she was involved with Fai Khadra (2019 – 2020), Jordan Clarkson (2016 – 2017), Chandler Parsons (2014 – 2017), Nick Jonas (2015 – 2015), Lewis Hamilton (2015 – 2015), Ashton Irwin (2014 – 2014), and Young Jinsu (2013 – 2013).
For over a decade, the Kardashians and the Jenners had a lot of Americans and indeed fans across the globe keeping up with their flamboyant lifestyle which they have mostly lived on television. Through the proper guidance of momager Kris Jenner, the family's reality TV show, Keeping Up With The Kardashians (KUWTK), became a go-to show for those who love a life of glam.
The Kardashian sisters – Kourtney, Khloe, and Kim – as well as their half-sisters, Kylie and Kendall Jenner, never miss an opportunity to share most aspects of their personal life with their millions of fans. In fact, their drama-filled relationships have given media outlets a run for their money. Their relationships, for both the right and wrong reasons, have also hogged headlines for as long as we can remember.
Nevertheless, unlike her sisters, Kendall Jenner appears to be reserved when it comes to flaunting her love life in front of the cameras. The model who found fame as a star on her family's reality show does not enjoy the media attention as much as her sisters, especially when it has anything to do with her love life.
She has done a lot in the past to ensure that very little information gets out about the men in her life. But this has not done the beauty a lot of good as rumors and speculations keep flying around about who she is dating. As a result, she has been romantically linked with a lot of men, and women too.
Kendall Jenner Is Currently In a Relationship With Devin Booker
Full Name: Devin Armani Booker
Date of Birth: October 30, 1996
Age: 26 Years Old
Occupation: Professional Basketball Player
Duration of Relationship: April 2020 – Present
Kendall Jenner's current boyfriend is an NBA player who has been playing in the league for the Phoenix Suns since 2015. Since he was drafted by the team, Devin Booker has earned the public's attention for several reasons that boil down to his exploits on the basketball court. But in 2020, he also started gaining attention for his love life – romance with Kendall Jenner.
It was sometime in April 2020 that Kendall and Devin gave people a reason to suspect they were lovers. The two were seen on vacation together, journeying from Los Angeles to Arizona. Sources close to the model reportedly stated that they were noting but friends but in the fullness of time, it emerged that the two were lovers.
After the first time they were seen together, Kendall and Devin continued to make appearances in public which fueled the speculations that they were an item. In August 2020, the basketballer was caught flirting with the model on Instagram. At this point, it had been upheld that they were more than just friends but no confirmation came from the two until Valentine's Day of 2021.
Kendall who had become known as the most private person among the Kardashian-Jenner siblings took to Instagram to confirm the relationship. She shared the first picture of her and Devin on her Instagram story. It was said that she felt comfortable going public with the relationship because what they have had become serious; and, she wanted to end the speculations.
Confirmed and Rumored Relationships of The Model: List of All Kendall Jenner's Exes
The model has been linked with a lot of people in the past. Apparently, it has been a beehive of activities in her dating timeline, and why not? She is young, gorgeous, and controls the kind of money and fame most people can only dream of.
From the rumored to those confirmed, below is a comprehensive list of the people who have walked in and out of Kendall Jenner's love life.
Fai Khadra (Rumored)
Full Name: Fai Abu Khadra
Date of Birth: September 9, 1991
Age: 32 Years Old
Occupation: Model, Singer, and DJ,
Duration of Relationship: February 2019 – February 2020
Before Kendall Jenner's relationship with Devin Booker began, it was rumored that Fai Khadra was her boyfriend. Fai is a Palestinian model who is also a singer, DJ, and set designer. Also an American as he was born in Los Angeles, California, Fai was raised in Dubai, UAE, where he schooled at the American School of Dubai before obtaining his degree in architecture.
The Palestinian-American model has been romantically linked to popular women like Rita Ora, Bella Hadid, Devon Windsor, Hailey Bieber, Camila Morrone, and Jordyn Woods. People began speculating that Fai was Kendall's boyfriend after the two were spotted together on several occasions in 2019.
Among other instances they were seen together, Fai Khadra and Kendall Jenner attended Hailey and Justin Bieber's after-wedding ceremony together. The event happened on the 30th of September 2019 and the following day, Kendall shared a picture of her and Fai prepared for the occasion.
The picture came with a caption that asserted they weren't a couple According to the model, Fai was only her date for the ceremony and nothing more. But then, the following month saw her share another picture with Fai Khadra. This time, the model wanted to know those in favor of her and Khadra starting a family.
Anwar Hadid
Full Name: Anwar Mohamed Gerard Hadid
Date of Birth: June 22, 1999
Age: 24 Years Old
Occupation: Model and Actor
Duration of Relationship: October 2016 – November 2018
Anwar was born to Mohamed Hadid who was originally from Palestine and Yolanda Hadid from the Netherlands. He was born in Los Angeles, California, and has been modeling since he was 16. Apart from modeling, Anwar is also a bit of an actor and he's also popular as the younger brother of Gigi and Bella Hadid.
The model has been romantically linked to famous women like Sofia Richie, Sonia Ben Ammar, and Nicola Peltz. He has been dating Dua Lipa, an English singer-songwriter, for a while and the relationship seems to be serious as they have adopted a puppy together, inter alia.
But before Anwar became all serious with Dua, he was known to be Kendall Jenner's boyfriend. The genesis of Kendall and Hadid's relationship was in October 2016 when the former called dibs on the latter in an Instagram post.
As she was friends with his older sisters, this was thought to be a joke but in 2018, they were caught making out on several occasions: first at the after-party of the CFDA Fashion Awards and then at the after-party of New York Fashion Week in September.
They became inseparable the following month but November came and it circulated that they were heading for a breakup as Kendall was seen with an ex, Ben Simmons. Anwar also took to Instagram to talk about his feelings: this was regarded as a hint at the end of his relationship with Kendall.
Ben Simmons
Full Name: Benjamin David Simmon
Date of Birth: July 20, 1996
Age: 27 Years Old
Occupation: Professional Basketball Player
Duration of Relationship: May 2018 – February 2020
A celebrated basketball player, Ben Simmons has been playing for the Philadelphia 76ers of the NBA since 2016 when he was drafted by the team. As he is handsome, successful, and wealthy, it comes as no surprise that he has been romantically linked to famous and pretty women like Amber Rose, Briona Mae, Teanna Trump, Brittany Renner, and Dylan Gonzalez.
Before his relationship with Kendall Jenner commenced, Ben Simmons was dating Tinashe, an American singer-songwriter. It is believed that it was the model that came between Tinashe and Ben: the singer confirmed this in a July 2018 tweet. So, the Kendall-Ben relationship began on a controversial note.
While the NBA player was with Tinashe, it started circulating that a romance was brewing between him and Kendall. This was after the two were spotted in public several times, beginning from May 2018. They were seen shopping, on a lunch date, and what have you.
By July when they were spotted cuddling, it became apparent they were dating. The NBA star and the model continued serving relationship goals and at some point, it was reported that they were roommates in a $25,000-a-month rental house.
Theirs' was an on-and-off relationship that went on until February 2020 when they attended Super Bowl LIV at Hard Rock Stadium in Miami Gardens, Florida. But then, it was said that they had parted for good since May 2019; that whatever happened after then was a "casual friendship".
Blake Griffin
Full Name: Blake Austin Griffin
Date of Birth: March 16, 1989
Age: 34 Years Old
Occupation: Professional Basketball Player
Duration of Relationship: August 2017 – April 2018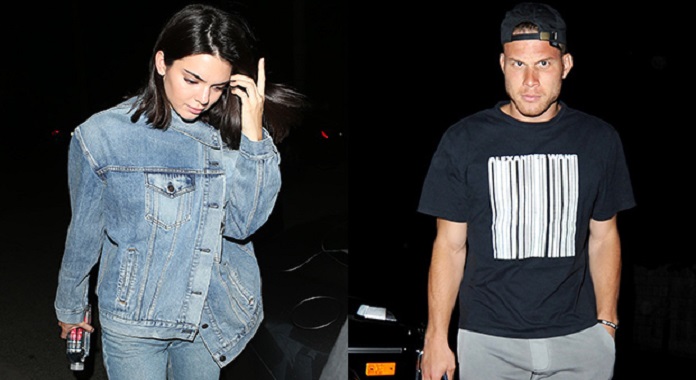 Blake Griffin is another professional athlete that features in the dating timeline of Kendall Jenner. The American is a basketball player who has been a part of the NBA since 2009. The six-time NBA All-Star player has been with the Los Angeles Clippers, Detroit Pistons, and plays for the Brooklyn Net as of 2021.
His exploits in the court have been followed as much as his love life. He has been in a relationship with a fair share of famous and beautiful women. From Daniella Grace to Kari Klinkenborg, Teanna Trump, Bethany Gerber, Brynn Cameron, and Madison Beer. While he has never been married, he has two kids with Brynn to whom he was engaged.
It was the same year that Blake's relationship with Brynn came to an end that he began dating Kendall. Their relationship started in August 2017 when Blake who was playing for the Los Angeles Clippers and Kendall Jenner were first spotted together at a Kendrick Lamar concert at the Staples Center.
They were also seen together later that day at a Travis Scott after party. For a while, it was difficult to tell how serious they were. As time went by, it emerged that things had picked up between the two. She was seen several times cheering for Blake while he played and by November of that year, they were officially an item.
Blake and Kendall made their red carpet debut at the premiere of "The 5th Quarter". The relationship came to an end in April 2018 and it was termed an amicable breakup but people have pointed out that his comments at a Comedy Central roast of Alec Baldwin suggested otherwise.
ASPA Rocky
Real Name: Rakim Athelaston Mayers
Date of Birth: October 3, 1988
Age: 34 Years Old
Occupation: Rapper, Singer-songwriter, Record Producer, Model, and Actor
Duration of Relationship: May 2016 – August 2017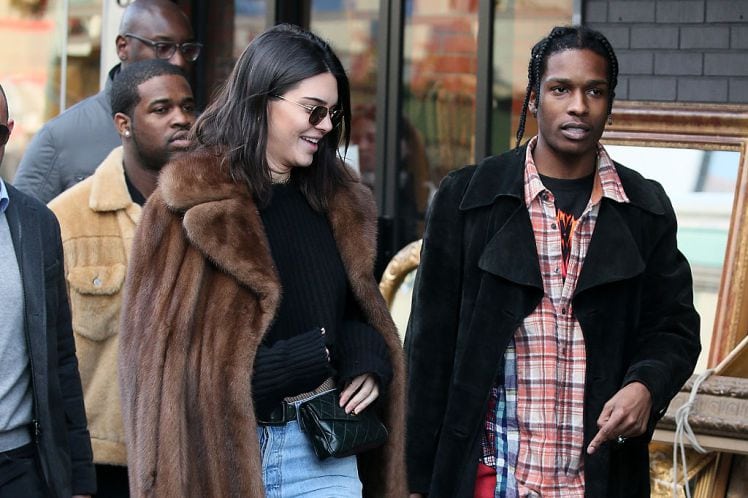 The American rapper has been all over Rihanna of late. He and the famous Barbadian singer have been friends for years but are believed to be in a serious relationship at the moment. Apart from the "Rude Boy" singer, the rapper has dated other popular women like Teyana Taylor, Iggy Azalea, Chanel Iman, and Tahiry Jose.
ASPA Rocky has also been romantically linked to Rosee Divine, Rita Ora, and Madison Skylar. One of the most interesting facts about his relationship with Kendall is the fact that he was also linked to Kendall's younger sister, Kylie Jenner, about a year before it emerged that he and Kendall were lovers.
People began paying attention to the two in May 2016 after they were seen spending time together on several occasions. By June, they were seen together in Paris and it became apparent they had something special. Although neither of them commented on what was happening between them, there was no doubt they were in a relationship as time made that obvious.
They attended multiple showbiz events together, including the Met Gala of May 2017 that had them all over each other. It was said that the relationship had become serious at this point and that the two were happy with the way things were going for them.
But then a few months later, in August 2017, it circulated that they called time on their relationship because of their tight schedules.
Jordan Clarkson (Rumored)
Full Name: Jordan Taylor Clarkson
Date of Birth: June 7, 1992
Age: 31 Years Old
Occupation: Professional Basketball Player
Duration of Relationship: March 2016 – January 2017
A Filipino-American professional basketball player, Jordan is one of the several NBA stars believed to have dated Kendall Jenner. Jordan has been a part of the big league since 2014 when he was selected by the Washington Wizards.
Over the years, he has played for the Los Angeles Lakers, Cleveland Cavaliers, and is currently with the Utah Jazz. All through his career, he has had a busy love life which has seen celebrity gossip outlets link him to Bella Hadid, Chantel Jeffries, Chanel Iman, Hailey Bieber, Ashlee Roberson, and Karizma Ramir.
Based on what was reported in some quarters, the basketball player and Kendall Jenner had been secretly dating for months before the night they were spotted together at The Nice Guy, an intimate restaurant and lounge in West Hollywood: this was in March 2016.
Kendall and Jordan Clarkson were seen hanging out together a number of times but neither of them ever confirmed they were dating. When the basketball player was asked about what was happening between him and the model, he evaded offering a straight answer to the question.
Jordan said he prefers keeping his private life private and that even if something was happening between them, no one would know. Similarly, Kendall dismissed claims about dating the NBA star. In a July 2019 tweet, she pointed out that she had only dated two out of the multiple NBA players she has been linked to. The public concluded that the two players are Ben Simmons and Blake Griffin.
Chandler Parsons (Rumored)
Full Name: Chandler Evan Parsons
Date of Birth: October 25, 1988
Age: 34 Years Old
Occupation: Professional Basketball Player
Duration of Relationship: 2014 – 2017
✈️ Frankfurt bound on @AmericanAir ???? pic.twitter.com/vDf85elKxN

— Chandler Parsons (@ChandlerParsons) August 14, 2015
Chandler Parsons is yet another professional basketball player that has been romantically linked to Kendall Jenner. The Casselberry, Florida native has played as a small forward for several NBA teams since he was selected by the Houston Rockets in 2011. The NBA star got engaged to Haylee Harrison whom he has been dating since the summer of 2019 in November 2020.
Before Haylee, he dated Cassie Amato, Tomi Garrn, Christina Perri, and Robyn Crowley. It was sometime in 2014 that the basketball player was first linked to the famous model. From what we gathered, they met through a personal trainer they shared. They began hanging out thereafter and as expected, people began speculating they were dating.
The rumors had a natural death after people stopped seeing them together in public. However, it came back to life in January 2017 when they were seen together at a Bentley dealership in Beverly Hills.
TMZ reported that they partied all over Hollywood a few days after the Bentley dealership. This fueled the speculations about them being lovers but neither of the two ever confirmed or denied they were dating. But based on Kendall's tweet about dating only two NBA stars, it is safe to conclude that what happened between her and the basketball player was a platonic affair.
Nick Jonas (Rumored)
Full Name: Nicholas Jerry Jonas
Date of Birth: September 16, 1992
Age: 31 Years Old
Occupation: Singer-Songwriter and Actor
Duration of Relationship: August 2015 – August 2015
Nick Jonas is one of Hollywood's most accomplished entertainers. He has thrived as a singer-songwriter as much as he is admired for his acting roles across the small and big screens. He has been a part of the competitive industry since he was eight and has gained millions of dedicated fans who follow his private life as much as they keep up with his career.
Nick has been the husband of the Indian actress and singer, Priyanka Chopra. They got engaged in July 2018 and got married before the year ran out. Before he settled down for marriage, he was involved in multiple high-profile relationships with Miley Cyrus, Selena Gome, Olivia Culpo, and a handful of other popular women.
Apart from his relationships that were confirmed, he was romantically linked to other women like Kate Hudson, Georgia Fowler, and Kendall Jenner. It was sometime in August 2015 that it began circulating that the singer and the model were lovers.
Celebrity gossip platforms reported that the two were encouraged to pursue a relationship by Gigi Hadid who was dating Nick's brother, Joe Jonas. It was claimed that Gigi played cupid because she wanted to have more of her friend (Kendall) around.
Many bought the story as Kendall and Jonas had been seen together a couple of times. The singer would later dismiss the claims; he said they were not dating and explained that they hang out because Kendall and Gigi are friends, with the latter dating his older brother.
Lewis Hamilton (Rumored)
Full Name: Lewis Carl Davidson Hamilton
Date of Birth: January 7, 1985
Age: 38 Years Old
Occupation: Racing Driver
Duration of Relationship: May 2015 – September 2015
Lewis Hamilton is easily one of the most popular names in motorsports. The British racing driver competes in Formula One for Mercedes as of April 2021 and his career has seen him win multiple Formula One World Drivers' Championship, among other honors and achievements that are just too many to count.
The FIA Hall of Famer and the famous model sparked dating rumors after they were seen together in the paddock before the Monaco F1 Grand Prix event of May 24, 2015. Reports had it that she flew to Monaco with Gigi and Bella Hadid to cheer for the driver.
In September of that same year, the two were again seen together in New York and it fueled the speculations. It was even claimed in some quarters that sources close to them divulged that Kendall's mother wanted her to date the British racing driver.
As typical of Kendall, she refrained from discussing the topic; so the rumors went on until Lewis dismissed the speculations. He reportedly stated that they were just friends.
The Formula One racer has been quiet about his love life of late, but it is no secret he had an on-and-off relationship with Nicole Scherzinger, an American singer-songwriter, from 2007 to 2015. He has also dated other famous women like Cindy Kimberly, Jodia Ma, Danielle Lloyd, Winnie Harlow, and Florence Mueller.
Justin Bieber
Full Name: Justin Drew Bieber
Date of Birth: March 1, 1994
Age: 29 Years Old
Occupation: Singer-songwriter
Duration of Relationship: September 2014 – October 2015
You should know who Justin Bieber is; unless you've been asleep since 2007. The Canadian singer-songwriter is one of the most influential and powerful celebrities in the world. He has sold over 150 million records and was once always in the news for the wrong reasons, in addition to his very public, on-and-off relationship with Selena Gomez.
The singer has been married to Hailey Baldwin since 2018 and has been a good husband. In between Selena Gomez, his most popular ex, and his wife, the pop star has been linked to numerous lovers, including Kendall Jenner.
While it is still in doubt if Kendall truly dated Bieber, several instances show they were more than friends at some point. The singer and the model who had been friends began dating in September 2014, during one of Bieber's breakup with Selena.
Earlier, it was reported that Selena had become suspicious of the friendship between Bieber and Kendall. According to reports, this was what caused the breakup they had before it started circulating that Kendall and the Canadian singer were seeing each other.
Apart from pictures and outings that suggested the two were romantically involved, Bieber confirmed they dated in a November 2015 interview, albeit he noted that it was never serious.
Ashton Irwin (Rumored)
Full Name: Ashton Fletcher Irwin
Date of Birth: July 7, 1994
Age: 29 Years Old
Occupation: Singer-songwriter
Duration of Relationship: August 2014 – October 2014
Ashton Irwin is an Australian singer-songwriter famed as a member of the pop-rock band from Sydney, 5 Seconds of Summer. Beyond his career exploits, Irwin's personal life, from his upbringing to his personal life, has always piqued the interest of his many fans.
He once dated Bryana Holly for a year and has been in an on-and-off relationship with Kaitlin Blaisdell, a fashion blogger, since 2018. The singer has also been in love with other popular women like Biannca Rose, Ashley Frangipane, and Gemma Styles.
Whatever it was he had with Kendall Jenner, it began in August 2014 and ended before the year ran out. Ashton and Kendall sparked relationship rumors after they were seen getting into a taxi in New York. Shippers were eager to learn more about the two but nothing really materialized.
Years later, Ashton would suggest that the whole thing was staged for paparazzi.
Harry Styles
Full Name: Harry Edward Styles
Date of Birth: February 1, 1994
Age: 29 Years Old
Occupation: Singer-songwriter and Actor
Duration of Relationship: December 2013 – February 2016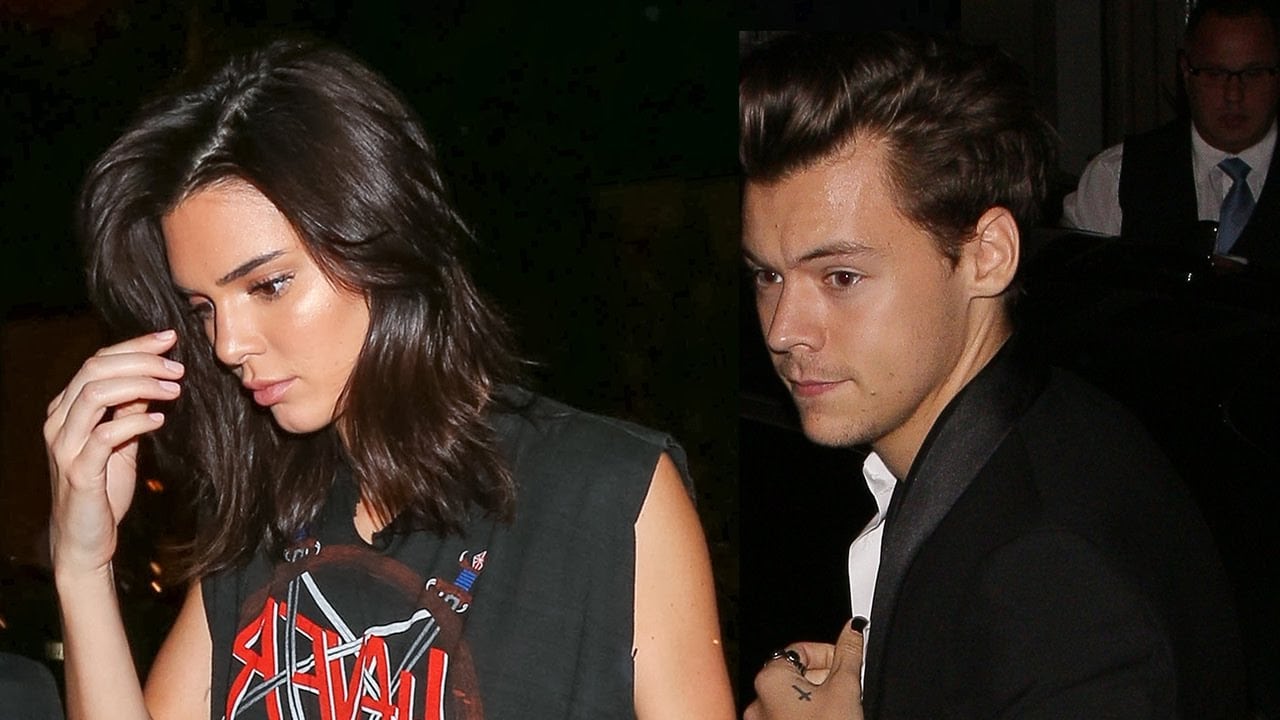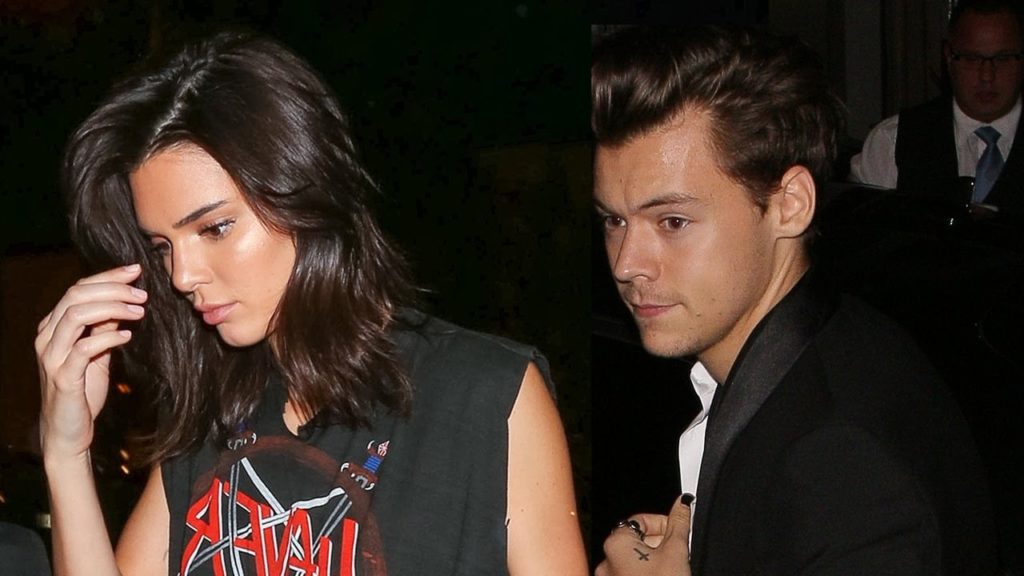 A member of the Kardashian-Jenner clan dating a One Direction star, Harry Styles? There was definitely no way they could have hidden that from the prying eyes of the media.
Nicknamed Hendall, the then lovebirds started dating in 2013 and reportedly called it quits for the first time in 2014. Nevertheless, they were sported in 2016, enjoying each other's company and packing on PDAs.
The English singer-songwriter and actor began his career in 2010 and became famous as a member of the English-Irish pop boy band, One Direction. Since he came to the limelight, he has dated Caroline Flack, Taylor Swift, Nadine Leopold, Camille Rowe, Nicole Branch, and began dating Olivia Wilde in 2021.
After Harry broke up with Taylor Swift, he was seen dining with Kendall at Craig's restaurant in West Hollywood. Neither of the two commented on the speculations about them but with time, it became obvious they were romantically involved.
Theirs was an on-and-off affair. It is widely held that they parted ways for good in February 2016, but what they had lingered on until 2019.
Young Jinsu (Rumored)
Full Name: Jah-Youth Lopez
Date of Birth: September 24, 1992
Age: 31 Years Old
Occupation: Rapper and Singer
Duration of Relationship: August 2013 – November 2013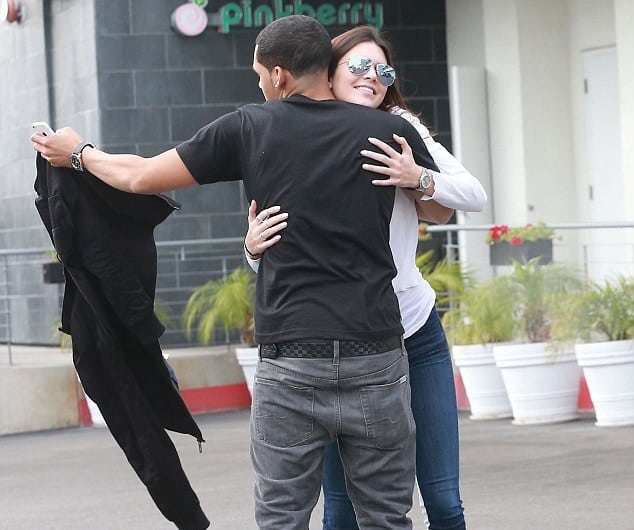 Not long after Kendall Jenner broke up with Julian Brooks, his first known boyfriend, the model was rumored to have found love again in the arms of Young Jinsu, a musician. Kendall who was 17 at the time took to Twitter to refute the claims and declared that she was still single and not dating the rapper who was 21 at the time.
But then, several credible platforms reported that sources close to her confirmed that the two were romantically involved. Whatever the fact is, we may never know. We can only confirm that the model and the rapper were once very close.
Julian Brooks
Date of Birth:

June

 21, 1993
Age: 30 Years Old
Occupation: American Footballer
Duration of Relationship: May 2012 – September 2013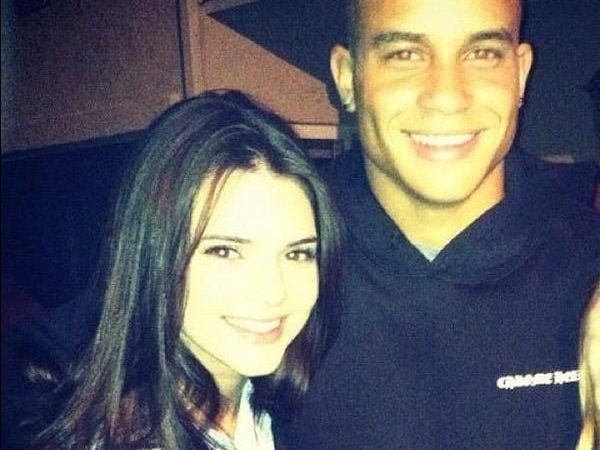 According to various reports, Brooks was Kendall's first known boyfriend and they started dating in high school even before she embraced the spotlight. However, their relationship reportedly went down south when Brooks went off to college at the University of Nevada where he was alleged to have cheated on Kendall and she couldn't deal with it.
The model recalled in 2016 that she used to leave school to hang out with Brooks, she was really into him but he broke her heart after he left for college. It was said that Brooks would disappear for days and wouldn't respond to Kendall's text messages. When the model couldn't take it anymore, she walked out of the relationship.
Ryan Nassif
Date of Birth:

August

 28, 1995
Age: 28 Years Old
Occupation: Social Media Star and Actor
Duration of Relationship: May 2011 – May 2011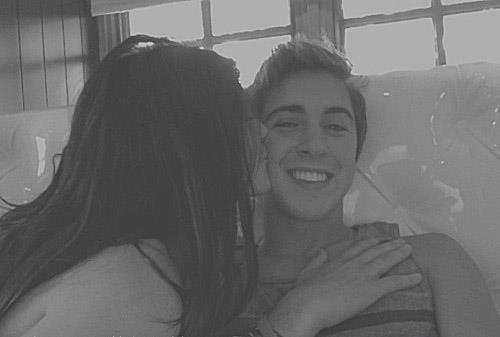 The KUWTK star was only sixteen at the time of her hook up with the Instagram star, thus, their romance wasn't really taken seriously. Nassif is most likely to be remembered for his relationship with actress Bella Thorne.
Known for his friendship with singer Cody Simpson and for being a relative of the celebrity plastic surgeon, Paul Nassif, Ryan is also an actor. He played Jason in "One Night Stand" (2020) and Mark in the "Track Meat" episode of "The Potwins" (2021).
Has Kendall Jenner Been In a Relationship With Any Woman?
Over the years, Kendall has had her sexuality questioned because of her relationship with women like Hailey Baldwin, Bella Hadid, Lauren Perez, and Cara Delevingne. For instance, the model has always been friends with Hailey Baldwin who is now married to Justin Bieber.
Hailey and Kendall were known to always party and hang out together, among other things They gave people reasons to suspect if they were more than friends when they got matching tattoos of a broken heart.
Like Hailey, Bella Hadid is also a very close friend of Kendall Jenner. In 2017, they attended the London LGBTQ+ Pride parade together and it left many wondering if they have been romantic partners all along.
While people have also used her relationship with Lauren Perez and Cara Delevingne to contended that she is hiding something about her sexual orientation, there are really no strong indications that the model dated any of these women. When Kendall commented on the gay rumors about her, she categorically stated that she is straight.