Chanel West Coast, known for singing, acting, rapping, television presenting and songwriting gained a new level of fame and popularity through the roles she took in MTV's Rob Dyrdek's Fantasy Factory and Ridiculousness. Chanel's genres in music include pop, hip-hop and R&B, she released her debut album Blueberry Chills which featured singer Honey Cocaine in the first month of 2014.
The smart, sweet and vibrant blonde made her acting debut in a single episode of the MTV series popularly known as The Hard Times of RJ Berger. Beyond entertainment, the versatile singer is also known to have a good business head. According to reliable sources, she is in the process of launching her own clothing line which will be known by the label "Valleywood". It is expected that the new clothing line will be successful just like her other ventures in the entertainment industry
Chanel West Coast: Biography
The multi-talented entertainer was born with the given name Chelsea Chanel Dudley in Los Angeles California on the 1st of September 1988. During her early years, her parents lived apart and as a result, Chanel West had to shuttle between North Hollywood where she lived with her mother and New York where her dad lives and works as a local DJ. The young Chanel usually went along with her dad to local clubs when he performed and has described some of her fondest and earliest memories as when she would sit and wait for her dad under the DJ's boot where no one would notice her presence.
The young entertainer built up a passion for music at a very young age and with the encouragement from her parents, she embarked on dancing and singing lessons but her love for music was further fueled when she participated and won a competitive Hip-Hop Dance Team Competitions. She started recording at Marvin Gaye's Hollywood Hills Studio and subsequently launched her debut myspace music page at the age of 17. The page which was launched under the name Chanel West Coast was a means of sharing her recordings with the rest of the world. From then onwards, the singer's career in music has grown beyond her imagination.
See Also: Get To Know Dulce Maria – The Mexican Singer With These 5 Facts
A certain hilarious social media meme was running rife on the internet in July 2015 that Lee Norris, the nerdy juvenile character of Stuart Minkus in the ABC sitcom Boy Meets World in 1993-94 had a sex swap surgery from boy to girl and eventually changed his identity to Chanel West Coast. Although the meme was originally intended as a pun, many people who saw it actually believe it to be true that Lee really swapped genders, became a female and continued with his acting career.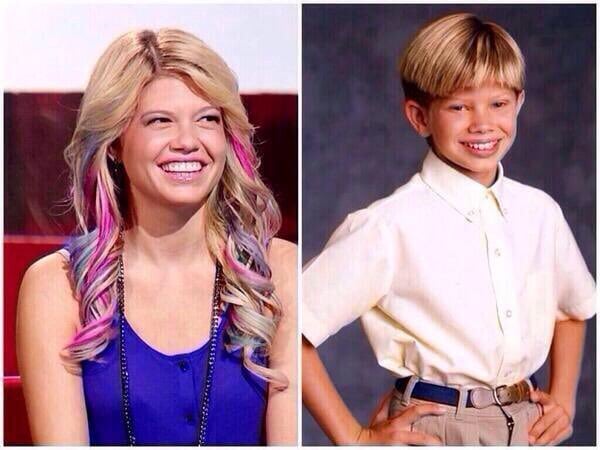 But of course, the rumors are false, nothing but a pack of lies. The singer, Chanel West Coast, was not and have never been a man. Chanel is a different individual from Lee Norris, it just happens that the duo bears some facial resemblance to each other. Besides, they are poles apart when you look at it from the age angle. Lee was born on the 25th of September 1981 while Chanel came on the 1st of September 1988 which is seven years apart.
The funniest part of this story is the magnitude of people who actually believe it to be true. The obvious question to ask is – if it were to be true, why didn't the biggest media outlets publish it? The rumours just died a natural death because of its falsehood and because the singer cum actress was born as one of the females species and she remains a female till date.
Boyfriend
Talking about her relationship status, the famous entertainer seems to be stingy with information regarding her dating life, but it's been revealed that she dated Liam Horne in 2014. She has also been in a romantic relationship with Chris Pfaff in the past, but has never been married, neither has she been engaged. Besides, there is no record of any offspring from the veteran entertainer
How Much Is Her Net Worth?
Although her annual salary is not known, Chanel West Coast has accumulated a tidy net worth of $1 million which was accrued over the years through her career earnings as well as other endeavours. She is expected to earn even more since she is still young and active in her chosen career path.