Before Beyonce got married to her husband Jay Z, she dated just one man named Lyndall Locke from the time she was about 12 or 13 until she was 17. Afterwards, she was rumored to have been in relationships with several other celebrities, including the late basketball star Kobe Bryant (1999), Sisqo (2000), Eminem (2001), Marques Houston (2001), Yasiin Bey (2001), Justin Timberlake (2001), Pharrell Williams (2002), and Sean Paul (2003).
Beyonce's relationship history has been largely overshadowed by her marriage to Jay Z and anyone with half an eye could see why this is so. The Queen of Pop is one of the most famous entertainers the world has ever seen just as her husband Jay-Z is one of the most accomplished hip hop artist ever.
The American singer-songwriter and actress rose to fame as the lead singer of one of the best-selling girl groups of all time, Destiny's Child. When the group disbanded in 2006, she focused on pursuing a solo career and has sold at least 118 million records across the globe. More than being one of the world's best-selling recording artists, she is considered to be the highest-earning black musician of all time in some quarters and is currently the second-most-awarded artist in Grammy history with a total of 28 Grammy Awards.
Her husband and father of her kids, Shawn Corey Carter, professionally known as Jay-Z is also among the world's best-selling music artists. A rapper, songwriter, record executive, and entrepreneur, Jay-Z is considered one of the most influential hip-hop artists of all time. He has been active in the industry since 1988 but it was in 1996 that he began consolidating on his status as an acclaimed entertainer with the release of his debut studio album, Reasonable Doubt.
Known as the first hip-hop billionaire, he has won more Grammy Awards than any other rapper, 23 as of 2021, and is the first rapper to be inducted into the Songwriters Hall of Fame. Given the enormous influence Beyonce and Jay-Z wield as a power couple, their marriage has become something that millions of people dedicatedly follow. While at that, some might have wondered what Beyonce's love life looked like before Jay-Z came along.
Beyonce's First and Only Confirmed Boyfriend Before Jay-Z Was Lyndall Locke and They Dated For Multiple Years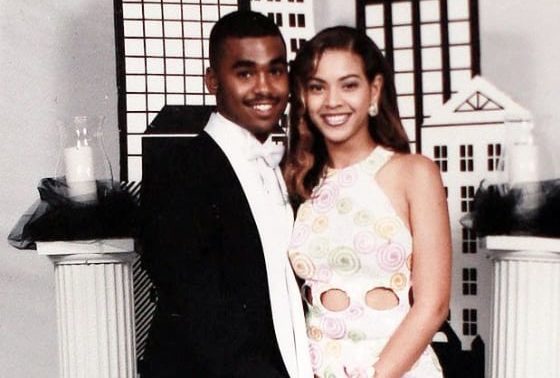 Most of us experienced love for the first time during our teenage years and so it was for the "If I Were a Boy" singer. While she has largely refrained from discussing her love life, Queen B has acknowledged that Jay-Z isn't the first man in her life, even though it seems they have always been together. Back in 2008, the singer had an interview with The Telegraph and divulged that there was another man she dated before the hip-hop star. His name is Lyndall Locke and their relationship lasted for multiple years.
Based on Beyonce's account, she began dating Locke when she was either 12 or 13 years old and he was her first boyfriend. Noting that she was too young for that kind of relationship, the singer stated that she was a little more mature than her mates and they dated until she turned 17. According to her, what she had with Locke was her only experience with a guy and she has only been with Jay-Z after Locke. Following her revelations, her fans and the media, as one would expect, became obsessed with uncovering who Locke is and what he is up to, it was only a matter of time before he made headlines.
As uncovered, Lyndall Locke is a chef who runs a catering business he owns. He had an interview with the Daily Mail which claimed they dated for a decade, starting from when the "Crazy in Love" singer was 12 years old. Locke and Beyonce met for the first time at a church in Houston; this was in 1993. They were introduced to each other by Kelly Rowland who was also a member of Destiny's Child. Locke described Beyonce as a "control freak" who was all about becoming a superstar. Adding that the singer knew what she wanted and was committed to attaining it, Lyndall detailed that she had the complete support of her family.
He came from a broken home and felt at home with the Knowles, but Beyonce's father Mattew Knowles who championed and nurtured his daughter into superstardom cautioned Locke to not mess things up. According to Lyndall, Beyonce was a good kisser, they had their first kiss when she was 13 years old and did "normal boyfriend-girlfriend things" but he was never allowed to stay over at the Knowles' home.
Lyndall Cheated on Beyonce More Than Once But It Was Her Career Growth That Led to The End of Their Relationship
All the while they dated, Beyonce was committed to becoming a famous singer and wouldn't do anything that might constitute a problem to that. Meanwhile, Lyndall was headed nowhere with his life; he was all about smoking, drinking, and having fun. Thus they gradually grew apart but Lyndall said they continued to date. Earlier in their relationship, what had kept them going is the fact that he made the singer laugh, especially when she needed to unwind. In addition to that, it seems Beyonce really liked Lyndall as she continued to date him even when he cheated on her.
The chef disclosed that he cheated on Beyonce more than once. The first time was in the early stage of their relationship when he lost his virginity to a girl he met in church. When he confessed to Beyonce what he did, the singer who was only 13 at the time cried and they were separated for a while. They soon resumed dating and Lyndall Locke would yet again cheat on Beyonce. But none of these caused their eventual break-up.
Locke continued to spend most of his time with alcohol and marijuana as Beyonce continued to consolidate on the attention she was gaining as an entertainer. She became very busy but continued to hang out with Locke whenever she can. She would send him tickets to her shows but it was obvious to everyone that she had outgrown him. He was still living with his mother with no life goals while his girlfriend has started conquering the world of entertainment. Based on Locke's account, the inevitable happened in 2003 when Beyonce was getting ready for a world tour.
Before this, she had been telling Locke about Jay-Z so much that he asked her what was going on between them. She told him that she didn't fancy the rapper but he wouldn't let it go. He questioned her about Jay-Z again while she was getting set for the world tour and they decided to break up. This marked the end of the relationship and according to Locke, he has nothing against the singer as he is happy with his life. He has at least one son and has been in a long-term relationship with the mother of his child.
Other Men Rumored to Have Dated The Singer
While Beyonce has insisted that Lyndall Locke and Jay-Z are the only men she has dated, she has been romantically linked to several popular men but hardly can anyone authenticate that she truly dated any of them. Below is a list of all the men rumored to have dated the "Single Ladies" singer.
Kobe Bryant (1999)
Kobe Bryant was one of the most celebrated former professional basketball players before his tragic death in January 2020. The 5-time NBA champion played for the Los Angeles Lakers from 1996 – 2016. Until his death, he was married to Vanessa Laine whom he met in November 1999 and got married to in May 2000. The same year he met Vanessa, Kobe Bryant was featured in the music video of Destiny's Child's song, Bug a Boo. With that, it started circulating that Beyonce was in a relationship with the late basketball player. Yet again, there is no piece of evidence to support this claim.
With time, it became clear that Beyonce was with Jay-Z just as Kobe was with Vanessa. Both of the couples got married but would later forge a friendship that has endured to date. When Kobe died with his daughter Gianna in a helicopter crash in Calabasas, California; The Carters rallied around The Bryants to support them through the tragic event that claimed the life of Kobe and Gianna.
Sisqo (2000)
Sisqo is an American singer-songwriter, record producer, and actor who has been active in the entertainment industry since 1995. The singer enjoyed his prime in the early 2000s when he won no fewer than six Billboard Music Awards and was nominated for four Grammy Awards in various categories. Around the same time, it was speculated that he was dating Beyonce. To the best of our knowledge, the rumor emanated from the MTV VMA Awards. Beyonce and Sisqo co-hosted the event wearing matching outfits and appeared to be very comfortable with each other.
Neither of the two has ever confirmed that they dated, but people continue to speculate based on the aforementioned picture that they had something. We can only confirm that Sisqo is married to Elizabeth Pham whom he has been romantically involved with since 2003; they got married sometime in 2018.
Eminem (2001)
Eminem is the first name that comes to mind when people think of White Rappers. The American entertainer from Detroit is one of the best-selling music artists of all time and is often counted among the greatest rappers the world has ever known. He has sold about 220 million records across the globe and has remained relevant in the competitive industry since 1988 when his career took off, despite the many controversies he has been involved in.
Eminem has so far won 15 Grammy Awards and an Oscar. He has largely kept his love life away from the public but has been twice married to Kimberly Anne Scott. Slim Shady featured Beyonce on "Walk On Water", a song from his 2017 and ninth studio album, Revival. As far as we know, that's as far as their relationship goes, but you would find online that he was romantically involved with Beyonce back in 2001.
Marques Houston (2001)
Also in 2001, Beyonce was said to have dated Marques Houston for a while. Again, there is nothing that supports this claim. We can only confirm that the American R&B singer-songwriter and actor once dated actress Jennifer Freeman and rapper Mila J. He got engaged to Freeman at some point but they called it off a few years later.
After that, he dated Marlena Campbell for several years starting from 2008. The relationship eventually failed and he began dating Miya Dickey whom he engaged sometime in March 2019; they got married on the 24th of August 2020 despite the massive 20 years age gap between them.
Yasiin Bey (2001)
Carmen: A Hip Hopera is a 2001 made-for-television drama musical romance film. Directed by Robert Townsend, the movie produced by MTV had Beyonce play her first acting role as Carmen Brown alongside Don José (Mekhi Phifer) and Lieutenant Miller (Mos Def). The movie stars other prominent rappers and singers like Rah Digga, Wyclef Jean, Lil' Bow Wow, Da Brat, and others.
Rumor has it that Beyonce and Mos Def connected while working on this project and had a brief romance. None of the two has ever acknowledged this. As of the time it was claimed that Mos Def dated Beyonce, he was married to Maria Yepes. You would easily find that they two got married in 1996 and divorced in 2006.
Justin Timberlake (2001)
2001 had a lot of people curious about Beyonce as she was beginning to gain attention in the entertainment industry. It seems this made people eager to attach her to a romantic partner and anyone around her was rumored to be her boyfriend; this was the case with Justin Timberlake who was also rumored to have dated Beyonce in 2001. As of the time Beyonce's Destiny's Child began making waves, NSYNC, a boy band Justin Timberlake belonged to, was also popular. What this meant was that the girl group and the boy band often crossed paths.
Beyonce and Justin Timberlake became acquainted and it was soon rumored that they were dating after they were reportedly seen kissing at a party. None of this has ever been confirmed by either of the two. Popular women known to have dated Timberlake include Britney Spears, they dated from 1999 to 2002. The following year, he had a brief romance with British singer Emma Bunton before moving on to date actress Cameron Diaz. They broke up in December 2006 and in January 2007 his relationship with actress Jessica Biel began. The two got engaged in 2011, got married on the 19th of October 2012, and are now parents to two sons.
Pharrell Williams (2002)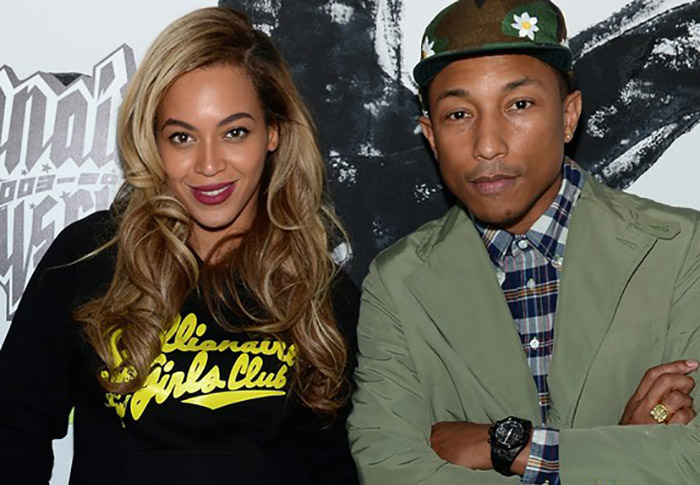 Like Beyonce and her husband Jay-Z, Pharrell Williams is an accomplished entertainer and a prominent figure in showbiz. More than been a rapper and singer-songwriter, the American is also a record producer, fashion designer, and businessman. Among the numerous gongs he has received for his illustrious career, Pharrell Williams has bagged 13 Grammy awards.
It is no secret that Williams is a father of four and husband to his longtime girlfriend, Helen Lasichanh; they got married on the 12th of October 2013. Before this and way back in 2002, it was rumored that he was dating Beyonce. Apart from the fact that Beyonce featured him alongside Salatiel for her 2019 song, "Water", there is nothing that suggests the two have ever had any form of relationship.
Sean Paul (2003)
Sean Paul has been one of the most popular rappers the world has ever known. The Jamaican rapper has been active in the industry since 1994 and has been featured in songs by numerous prominent artists. Beyonce featured him in "Baby Boy", a song from her debut solo studio album, Dangerously in Love. The song was a massive hit that set the pace for subsequent chart-toppers the singer dropped. Working on the song meant that Sean and Beyonce got to spend some time together, thus it was rumored that they were dating, even though it had been established that she was dating Jay-Z.
With time, people started speculation that Jay-Z wasn't happy about the time Beyonce was spending with Sean Paul. This claim has been sustained to date. In early 2021, the rapper appeared on a radio show wherein he seemingly supported the claim that Jay-Z was jealous he got to spend time with Beyonce. But he would later stress that what he said was taken out of context, that he never had anything with Beyonce apart from working together. The rapper dated Jodi Stewart, a Jamaican TV host for a long time before they got married in 2012; they are now parents to two children.
Jay-Z and Beyonce Have Been Together Since 2001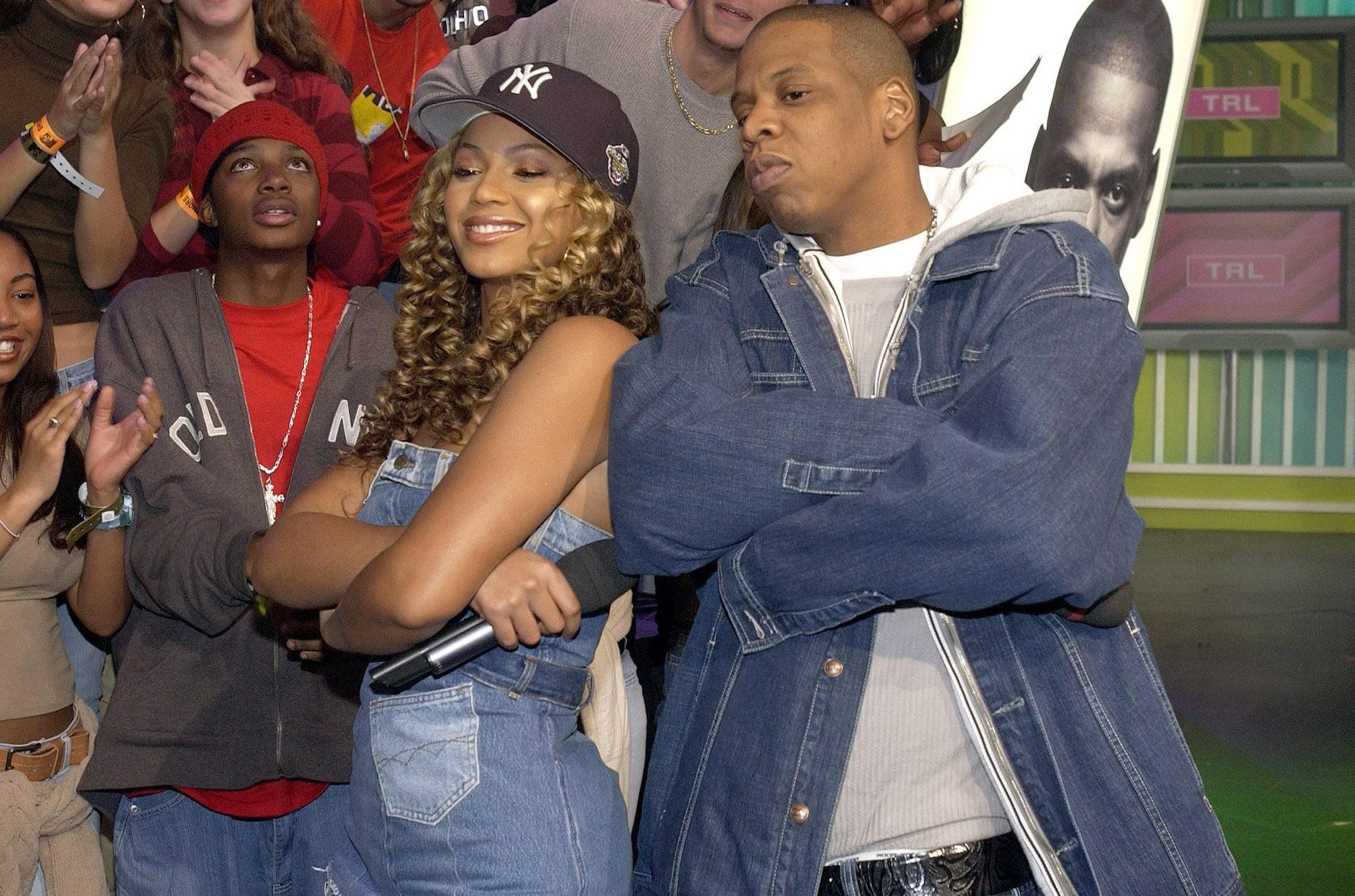 Apart from Lyndall Locke, Jay-Z is the other man Beyonce has been romantically involved with. Their relationship dates back to the early days of Beyonce's career. The couple has always preferred to keep their relationship away from the spotlight but this has been a difficult task. Depending on who you ask, they met for the first time in 1997 or 2000. According to the rapper in a 2007 interview, he met Beyonce ten years ago which implies sometime in 1997. His wife has, however, related that they met for the first time in 2000.
It is said that they met in March 2000 when they flew on the same plane to Cancun, Mexico, for the 2000 MTV Spring Break Festival. They subsequently became friends and it blossomed into a relationship the following year. Reports have it that their first date took place at a Nobu restaurant; they later appeared on Vanity Fair's music issue which many regarded as a confirmation that they were lovers.
Beyonce and Jay-Z released the first of their multiple collaborations, "'03 Bonnie & Clyde" in 2002 but people weren't still sure about what was going on between them as Jay-Z had publicly stated several times that they were just friends. When Beyonce released "Crazy in Love" in 2003 which featured Jay-Z, it became difficult for the two to continue claiming they were just friends as they were always seen together. The following year, it became official as they made their first red carpet appearance, this was at the MTV Video Music Awards event of the year.
The Couple Secretly Got Married On the 4th of April 2008
Now that it was no longer a secret that the two were dating, their relationship became a subject of several rumors and speculations. In 2006, it was claimed that they were pregnant and planning a wedding. The previous year, it was rumored that Jay-Z was cheating on Beyonce with Rihanna. Amid the rumors, the two continued to date but almost everyone was certain the relationship had reached its last days when Jay-Z rapped about the pop star in his 2006 song, "Lost One". This was based on a line of the song wherein the rapper expressed that the relationship wasn't meant to be; that Beyonce loves her career more than she loves him.
People expected a breakup thereafter but it didn't happen and roughly two years later, precisely on the 4th of April 2008, it emerged that the two got married at Jay-Z's penthouse in New York City. They settled for a secret wedding because they wanted to avoid all the attention they would get if the public learned about it. It was not even known that they were engaged and the media only confirmed they were married after they went to collect their marriage license.
Confirming that they got married, Beyonce disclosed that they didn't do things the traditional way. Jay-Z didn't propose with any ring and Beyonce was okay with that. The singer said it was not needed, that the important thing was they wanted to be with each other. For wedding rings, the couple had "IV" inked on their ring finger. The letters mean four in roman numerals and it represents their dates of birth and the day they got married. As stated earlier, they got married on the 4th of April 2008, Beyonce was born on the 4th of September 1981, and the rapper on the 4th of December 1969.
Jay-Z Cheated On Beyonce But They Are Still Married
Like every other married couple, Beyonce and Jay-Z have had their fair share of marital issues; from miscarriages to infidelity which threatened their union. After they got married, they had a hard time having kids as Beyonce suffered multiple miscarriages which she would later describe as the saddest thing she has ever experienced. Thankfully, they are now parents to three adorable kids. Their first child, a daughter named Blue Ivy Carter was born on the 7th of January 2012. About five years later, on the 13th of June 2017, they welcome a set of twins named Rumi and Sir Carter.
About a year after they welcomed their first child, it started circulating that the rapper cheated on his wife. This was mostly treated as a rumor until a video of Beyonce's sister physically attacking Jay-Z in an elevator was leaked online. When Beyonce dropped her 2016 album titled Lemonade, some of her songs were about infidelity but nothing was authenticated until Jay-Z acknowledged on his "4:44" album that he cheated on the pop star. He would later disclose in an interview with David Letterman that they had to attend couples therapy to save the marriage.