Mumble rap is a subgenre of rap music that is primarily characterized by incoherent and incomprehensible lyrics. The music gained popularity in 2010 following the influx of such rappers to online music distribution platform SoundCloud. The platform gave such artists a chance to bypass music executives and radio stations to reach its audience, hence the SoundCloud mumble rappers phrase.
While many mumble rappers have achieved huge success due to its increased popularity, the style is generally not accepted by mainstream or old school boom bap rappers who built their reputations based on the content/lyrics of their work. Artists like Joe Budden, J. Cole, and Eminem have outrightly expressed their frustration with mumble rappers. Regardless of opinion, the fact that this music genre is becoming a force to reckon with cannot be brushed aside, hence our compilation of whose music you should keep an eye out for.
As you read, note that music is subjective and any other person might have a name or two which they feel should be added to this list. Also, with the accessibility SoundCloud has given musicians, a thousand and one mumble rappers seem to be springing up every other day and as such, in years to come, this list will not be the same. However, this list was compiled based on influence, success, and popularity as at the time of writing.
Tekashi69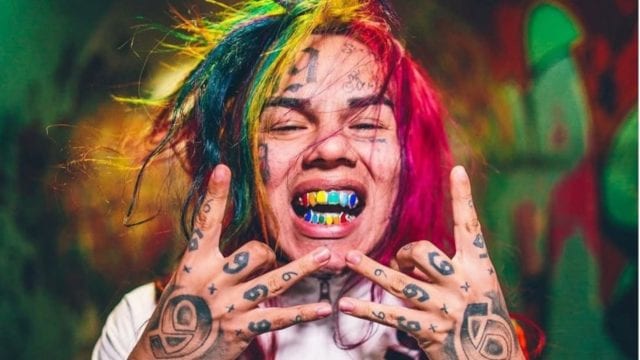 Tekashi69, often stylized as "6ix9ine" was born Daniel Hernandez on the 8th of May 1996 in Brooklyn, New York to a Mexican mother & a Puerto Rican dad. He received education up to 8th grade before he was expelled for unknown reasons. That was the last time the young aspiring mumble rapper saw the four walls of a school as he never went back, choosing instead to get involved with anything that would guarantee him a payday, including selling marijuana.
In 2004, Tekashi69 started focusing on a music career, releasing a number of songs on SoundCloud. His first shot at fame, however, came a few years later in July 2017 via an Instagram post, which saw him rocking rainbow-colored hair and grills with different versions of "69" tattooed all over his body. The video went viral and turned him into a meme. He then went on to get his breakthrough a few months after that following the release of his debut single "Gummo" which peaked at number 12 on the U.S Billboard Hot 100 and later got certified platinum by the RIAA, and the rest became history.
A Boogie wit da Hoodie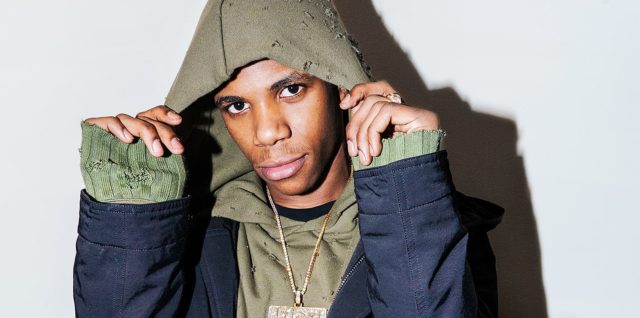 A Boogie wit da Hoodie is another notable mumble rapper to keep an eye out for. The Bronx, New York native got his name from the character A Boogie in the movie Paid in Full (2002), and his love for wearing a hoodie. He began rapping in high school, however, it was until he graduated that he was able to record his first song, "Temporary", in 2014.
A Boogie began to receive nationwide attention after Forbes Magazine featured him on their list of up and coming rappers in February 2016. It further helped that Platinum-selling recording artist Drake brought him along on his and Future's Summer Sixteen Tour where Boogie served as the opening act in July that same year. What followed next was nothing less than deserved as A Boogie wit da Hoodie was invited to perform in a BET Hip Hop Awards cypher, after which he released his first EP titled TBA, an acronym for The Bigger Artist.
Lil Yachty
Of all the mumble rappers that would be appearing on this list, Lil Yachty might arguably be the most successful, which inadvertently makes him a target of everyone that dislikes the music genre. Rolling Stone has described the Grammy and Billboard Music Awards-nominated artist's music as a "proudly amateurish singsong" while The Guardian called it "rap oblivious to songcraft and structure".
Lil Yachty began his journey to stardom in 2015 when he moved from his hometown of Atlanta to New York. Here, the rapper began working as a model while doing his music. His big break came when one of his songs from Soundcloud titled "One Night", was used in a viral comedy video. The next year, he collaborated with musician DRAM to make the Billboard Hot 100 number 5 hit, "Broccoli" which led to a joint venture record deal with Capitol Records, Motown Records, and Quality Control Music.
Lil Uzi Vert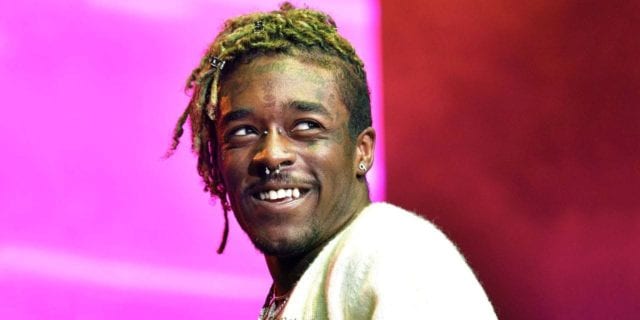 Lil Uzi Vert is another Grammy and Billboard Music Awards-nominated mumble rapper who has divided opinion. Some have described him as a natural entertainer with a unique rap style while others have raised eyebrows at his interest in Satanism.
Uzi Vert began rapping in high school when he and his friends formed the now-defunct group Steaktown. After getting kicked out of school and his home by his mother, he began recording music and went on to release the EP Purple Thoughtz Vol. 1 in January 2014. Some of Lil Uzi Vert's most popular songs till date include Money Longer, XO Tour Llif3, and a feature on Migos' Bad and Boujee.
Lil Pump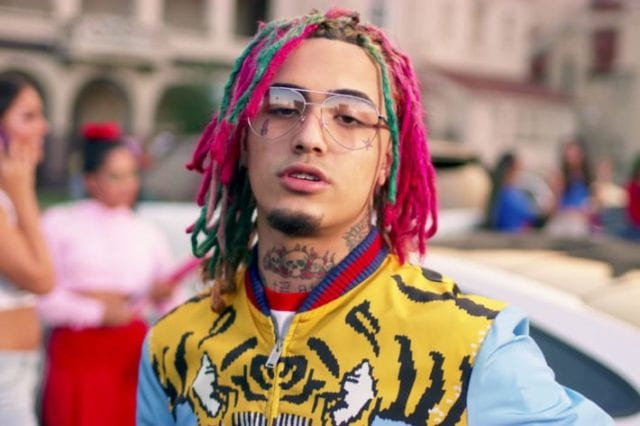 Lil Pump is a Miami, Florida mumble rapper of Colombian descent. As a young boy, Pump, who was born Gazzy Garcia on the 17th of August, 2000, struggled to stay in school as he was expelled from every school he attended. By the time he was 16, he began collaborating with producer Smokepurpp and was putting out his music on the SoundCloud platform. Each of Lil Pump's earliest songs was a hit online, garnering over 3 million streams each. By 2017, he released two new tracks; Boss and D Rose which further propelled him mainstream.
Lil Pump's big break came in August 2017 with the song Gucci Gang which peaked at the number 3 spot on the Billboard Hot 100. He has since then gone ahead to release two albums and has worked with artists like Kanye West, French Montana, and Rick Ross.
XXXTentacion
XXXTentacion began his career in June 2013, just after he was released from a juvenile detention center. The late mumble rapper, who focused on making music that shun a light on mental illness and suicide, was best known for songs like Look at Me, Sad!, Changes, and Moonlight.
In June 2018, the mumble rapper was killed in a robbery while he was leaving a motorcycle dealership in Florida. XXXTentacion has then been posthumously given the Best New Hip Hop Artist award at the 2018 BET Hip-Hop Awards and the Favorite Album – Soul/R&B at the American Music Awards.
Lil Xan
Lil Xan, who derives his name from the prescription drug Xanax due to his addiction to it, began his rap career after having dropped out of high school. He first sold drugs and then pursued a photography career before he began rapping and posting his work on YouTube and SoundCloud.
Lil Xan's breakout song, "Betrayed" was released in August 2017 and it peaked at number 64 on the Billboard Hot 100. His debut album titled Total Xanarchy came about a year later in April 2018, peaking at number 10 on the Billboard 200 chart.
BlocBoy JB
BlocBoy JB is another mumble rapper on this list that has Drake to thank for his ultimate rise to fame. The Memphis, Tennessee native, who was born on the 19th of May, 1996, began his music career at the age of 14. During that time, he was heavily involved with a notorious street gang that he committed crimes with, one of which led to his arrest and incarceration.
After serving time, BlocBoy JB began to take music more seriously and was putting out a number of records on SoundCloud. Some of the songs released included No Chorus Pt. 6, Shoot, and Rover which were all viral hits. This caught the attention of Drake who went ahead to collaborate with him on the song "Look Alive" which peaked at number 5 on the Billboard Hot 100 chart.
Playboi Carti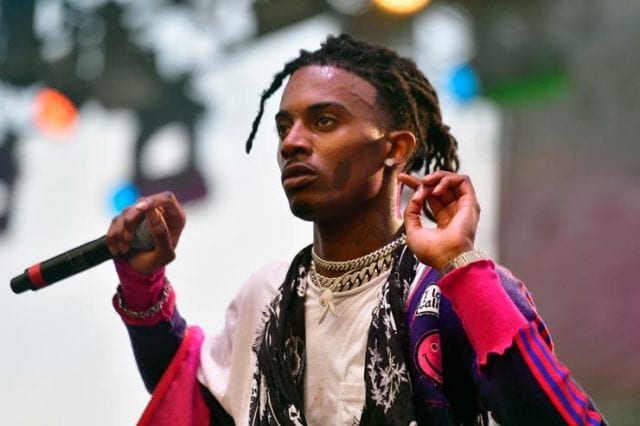 PlayboiCarti, born Jordan Terrell Carter on the 13th of September, 1996, is mumble rapper and model from Atlanta, Georgia. Carti began his career in 2012 under the alias Sir Cartier, but however later started going by his current name in 2015. Around this time, he began publishing his music on SoundCloud and was gaining huge popularity in the underground Atlanta rap scene.
Carti caught his big break when he began collaborating with New York-based hip-hop group A$AP Mob which led to a deal with their label AWGE and Interscope Records. Some of his most popular songs are "Magnolia" and "Woke Up Like This".
Rich the Kid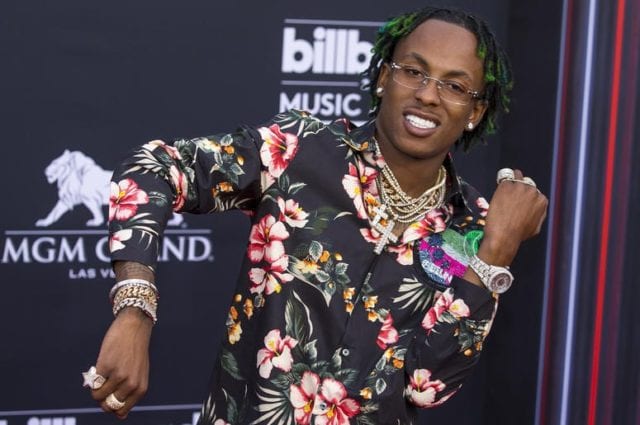 The final name on the list of best SoundCloud mumble rappers is Rich the Kid. He came unto the music scene in 2013, at the age of 21, when he released his debut solo mixtape titled Been About the Benjamins. The success of that mixtape led to collaborative efforts with hip-hop group Migos which further elevated his reputation in the growing mumble rap scene.
The Queens, New York native, who had now called Atlanta his home, continued to attract heavyweights from the mainstream rap scene to collaborate with him as he went on to launch his very own record label, Rich Forever Music, while also inking a record deal with Interscope Records. Some of his most popular songs are On My Way, New Freezer featuring Kendrick Lamar, and Plug Walk.