Arnold Schwarzenegger and his family are no longer strangers to us, but they have often just been a part of the story. In light of that, it's about time we heard all about them. The family is already accustomed to being in the limelight, as it is expected when both parents are public figures in their respective fields. Nevertheless, it was one very public scandal, involving lies, secrets and infidelity that put them on everybody's radar.
Arnold Schwarzenegger's Children
Up until 2011, everyone thought the actor had just four children, well everyone except the actor himself and the mother of his illegitimate child. Joseph Baena was only recently recognized as one of Arnold Schwarzenegger's children. Nevertheless, here is a bit of information about the children of this 'Jack of all trades'.
Katherine Schwarzenegger is not only the first child, but the first daughter of the estranged couple. She was born on December 13, 1989 and is currently an author. In 2010 she wrote a book tackling confidence and self-image issues in young women, with the title, 'Rock What You've Got: Secrets to Loving Your Inner and Outer Beauty from Someone Who's Been There and Back'.
Don't Miss: Lebron James height, Beyonce height, Selena Gomez feet, Shaquille O'Neal, Kim Kardashian age, Kendall Jenner height, How tall is Danny Devitos
More recently in 2014, she published another one titled, 'I Just Graduated … Now What? Honest Answers from Those Who Have Been There'. That title is as self-explanatory as it gets. Someone is certainly following in her mother's footsteps.
The girls obviously came before the boys in this family, because two years later on July 23, 1991, Christina Schwarzenegger was born. The star's second daughter is currently pursuing her education at Georgetown University.
His name is Patrick Schwarzenegger and he's Arnold Schwarzenegger's son who is subtly following in his father's footsteps. Born September 18, 1993, we can already see 'Jack of all trades' stamped across his resume. Currently he owns a clothing line that his parents helped him start up when he was 15. He's also a model, who is testing the waters with acting. He is just 22, so we are bracing ourselves for the impact he will make.
Christopher Schwarzenegger is the last of Arnold Schwarzenegger's children with his estranged wife, Maria Shriver. He was born on 27 September, 1997, a mere 5 days before his half brother, Joseph Baena. He's a bit on the chunky side compared to the rest of his siblings, but the young Schwarzenegger looks good to us either way.
The baby of the family also happens to be illegitimate, but that's a strong word since he has openly been accepted into the Schwarzenegger fold. Okay, we do not have any records of any interaction with his older siblings, but the 18 year old has definitely been catching up with his old man.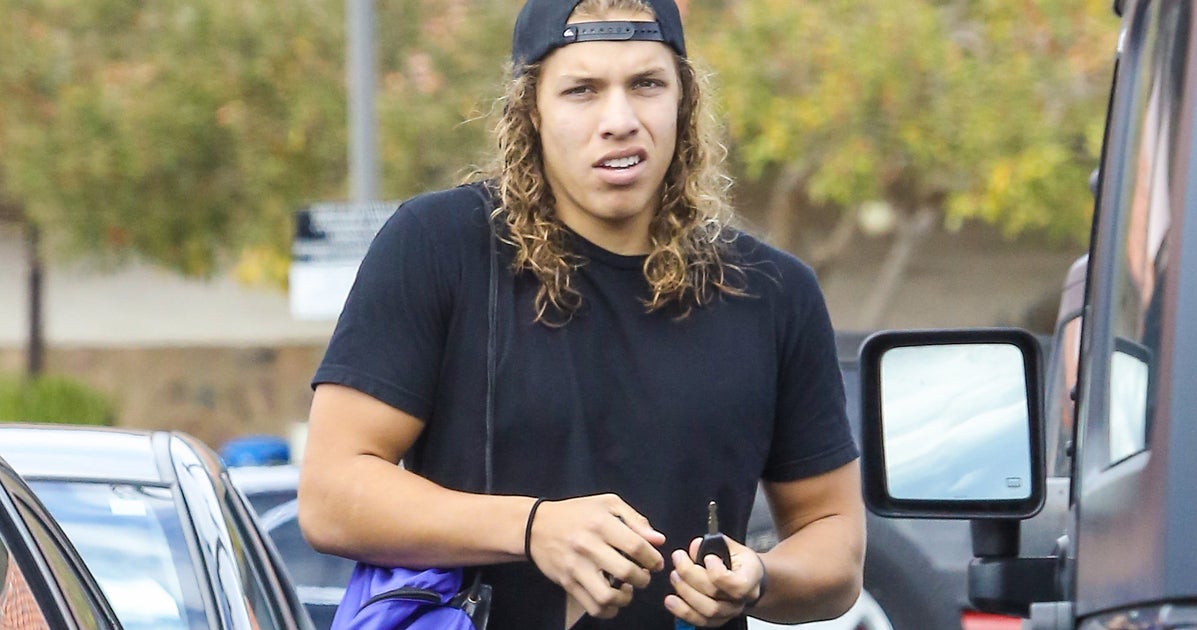 The two have been sighted together a couple of times, once at the gym and again when they went cycling. Arnold is particularly proud of his son, Joseph Baena, who is a straight 'A' student. Even more so, Joseph may also be following in his father's foot steps, recently he starred in a recreation of an iconic scene from 'Terminator 2'. it was directed by his buddy, Ben Hess, who is aspiring to make it in the field.
So far, so good Arnold Schwarzenegger's children are a good bunch, and they will undoubtedly always be watched under the lens of the media.
Arnold Schwarzenegger's Wife
She stood by him, she had his babies and at some point she even gave up her career to support his political ambitions. Maria Shriver and her husband seemed to have the perfect family till scandal came a-knocking.
Maria Owings Shriver, was born on November 6, 1955. Apart from her numerous array of achievements, the former 1st Lady of California is related to the Kennedy's on her maternal side. Her mother, Eunice Kennedy Shriver, was a sister of John F. Kennedy, Robert F. Kennedy, and Ted Kennedy. She is also an accomplished journalist, best selling author, and a philanthropist.
She seems picture perfect doesn't she? Well she has a micro scandal of her own. Sometime in 2014 it surfaced that Schwarzenegger was not the only one stepping out on his spouse, his doting wife had a side piece too.  Rumor has it that she was romantically involved with her husband's campaign strategist, Matthew Dowd. Sources told Page Six, 'After years of playing the betrayed wife, Shriver, 60, recently trotted out her longtime lover, Matthew Dowd, 54, as if he were a new fling'.
If it's true, that 'public sex scandal' came right on cue. Apparently the whole campaign team knew this tid bit of information, because when Arnold was not around the pair flaunted their love. They have both denied being involved before Maria's estrangement from her husband and it hasn't had any damaging effect on her name or family and everyone seems to have moved on.