Andrea Tantaros was once regarded as a rising star on Fox News Channel. The Pennsylvania native spent several years at the network, during which she co-hosted various shows, and endeared herself to many fans with her conservative views. Tantaros sadly exited Fox News in 2016, in circumstances that are shrouded in mystery. Since then, it has emerged that her departure is not unconnected with the MeToo Movement, which has toppled several high-profile men in the broadcast industry.
The former Fox News employee, despite many failed attempts at getting justice against her former employers at Fox News, has never relented in being an ardent supporter of women's rights. Read on to discover the untold truth about Andrea and her legal battle with Fox News, as well as other interesting facts in the following paragraphs.
How Andrea Tantaros Began Her Career As A PR Guru
Andrea began her career journey several years ago. She was born as Andreana Kostantina Tantaros on the 30th of December 1978. She was born and raised in Allentown, Pennsylvania, United States of America. Her father is a Greek immigrant, while her mother is of Italian descent. Given this Eurocentric background, the young girl unsurprisingly mastered languages such as Greek and Spanish.
She studied French and Journalism in college, after which she went ahead to obtain a postgraduate degree from the prestigious Sorbonne University located in Paris. After completing her studies in Paris, Andrea Tantaros returned to the United States in 2003. She spent the next two years working as a spokesperson for several Republican politicians. Notable among them include her stint as a spokesperson for Massachusetts Governor Williams Weld, as well as the past National Republican Congressional Committee Chairman Thomas Reynolds, among others.
She subsequently founded her own company called Andrea Tantaros Media and forged a reputation as one of the foremost media strategist/crisis managers in Washington D.C. Through her company, she provided services for giant companies such as Fortune 500 and many other political campaigns.
Her Berth at Fox News
Andrea Tantaros initially joined Fox News as a political contributor in the year 2010. Given her PR background, as well as her journalism degree, she performed excellently and Fox upgraded her to co-host their signature show, The Five. The Five is a humorous talk show, which x-rays current events, pop culture, as well as political issues, and Tantaros served as a co-host between 2011 and 2014. She positively impacted the series as it rose to become the 2nd most-watched cable news program in America.
After three successful years on The Five, Andrea Tantaros was reassigned to a daytime talk show known as Outnumbered. Her stint on the program lasted from late 2014 till April 2016 when she was entirely taken off-air. With her abrupt disappearance from the TV screens, fans of The Five and Outnumbered started asking questions, wanting to find out what happened to their gorgeous show host. However, they were left with fewer or no answers.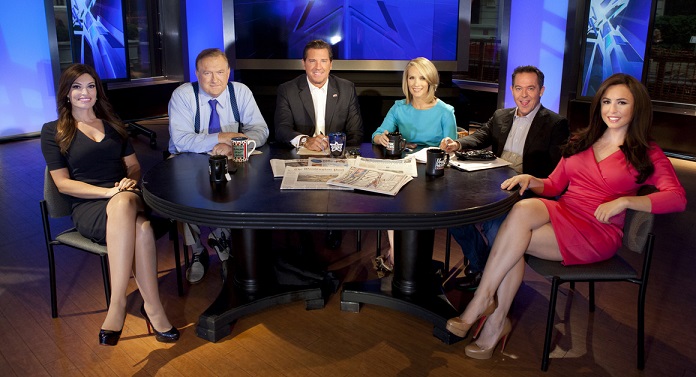 Reason Behind Tantaros' Departure From Fox And The Ensuing Legal Battle
Following her exit from Fox News, Andre Tantaros filed a suit in 2016, stating that she had suffered sexual harassment at the hands of some Fox personnel, including then-CEO, Roger Ailes. The Pennsylvania native further claimed that she had formally complained to the network but their only response was to demote her, from The Five to Outnumbered, and eventually laid her off. Fox, of course, denied these accusations and maintained that they had fired Tantaros because she had violated a term in her contract.
The lawsuit lingered until 2017 when the court directed that the parties should try arbitration. Following this disappointing outcome, Tantaros gathered more evidence and filed a second lawsuit in April 2017. She alleged that Ailes had illegally taped some female staff disrobing. She also alleged that he had made several provocative comments on her outfits. The Pennsylvania native then went ahead to claim that Fox had installed malware on her laptop through which they bugged her.
This second lawsuit has equally been thrown out by the court but Tantaros is not backing down. In July 2019, she disclosed that she would take advantage of a new law to get her initial lawsuit withdrawn from compulsory arbitration and set down for trial.
Does She Have a Boyfriend?
Andrea Tantaros has kept details of her love life away from the public domain. It is, however, known that she has never been married nor has any children. Meanwhile, Tantaros has been romantically linked with rockstar, Dave Navarro. Navarro is a guitarist for the band Jane's Addiction and has been married and divorced thrice.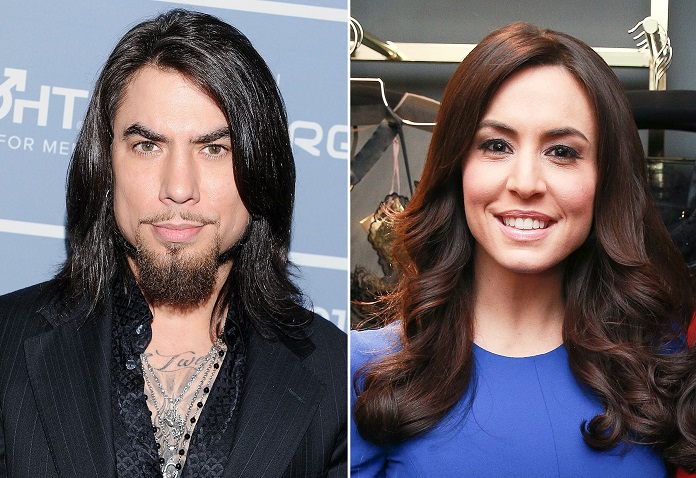 Tantaros and Navarro were first spotted together in February 2015, and have since grown to become very good friends if nothing else. The pair was rumored to have planned to tie the knot in 2016, but it turned out to be nothing other than a mere rumor. Tantaros, therefore, remains unhitched and is living her best life. She has, however, divulged that her ideal husband candidate is a man who is straightforward, easy-going, and has a good sense of humor.
How Much is Andrea Tantaros Worth Today?
Tantaros reportedly has a net worth of $1.5 million, and she earns about $300,000 per annum. This stems from her salary, as well as earnings from her media company. The TV personality also made a significant sum from her 2016 book entitled Tied Up in Knots: How Getting What We Wanted Made Women Miserable. It is noteworthy that Tantaros' fortunes have dwindled as a result of her drawn-out legal battle with Fox.
According to a petition filed in July 2019, the Pennsylvania native has expended as much as a million dollars in legal fees without making much headway. Her career prospects and reputation have also suffered as a result of her being professionally sidelined. Hence, Tantaros has not been able to land a gig on another network. Instead, she continues with her work as a private media consultant.