Without a background in journalism, Anderson Cooper has still been able to take the world of news media by storm and make a name for himself. He is one of the better-known faces in the business today thanks to his work with CNN, most significantly as the primary anchor of the self-titled CNN news show, Anderson Cooper 360°.
Famous for his high journalistic standards, the multiple Emmy Award-winning journalist has covered several major news events from different locations around the world. He has done so ever since he entered Myanmar with a fake press pass to meet with students fighting the Burmese government. Since that time, he has traveled to a lot of war-ravaged regions of the world, from Somalia, Vietnam, to Rwanda, documenting stories of those involved in the fight. He has also reported on events like the death of Pope John Paul II, Prince Charles and Camilla Parker Bowles' royal wedding, and CNN's New Year's Eve special from Times Square (since 2002), among other events.
As a writer, Anderson Cooper has followed in the footsteps of his parents to author a memoir and write a variety of articles that have been published in a number of magazines. He is the author of The New York Times Best Selling book: Dispatches from the Edge: A Memoir of War, Disasters, and Survival (2006). In 2017, he co-authored The Rainbow Comes and Goes: A Mother and Son on Life, Love, and Loss with his mother Gloria Vanderbilt.
What We Know About Anderson Cooper's Parents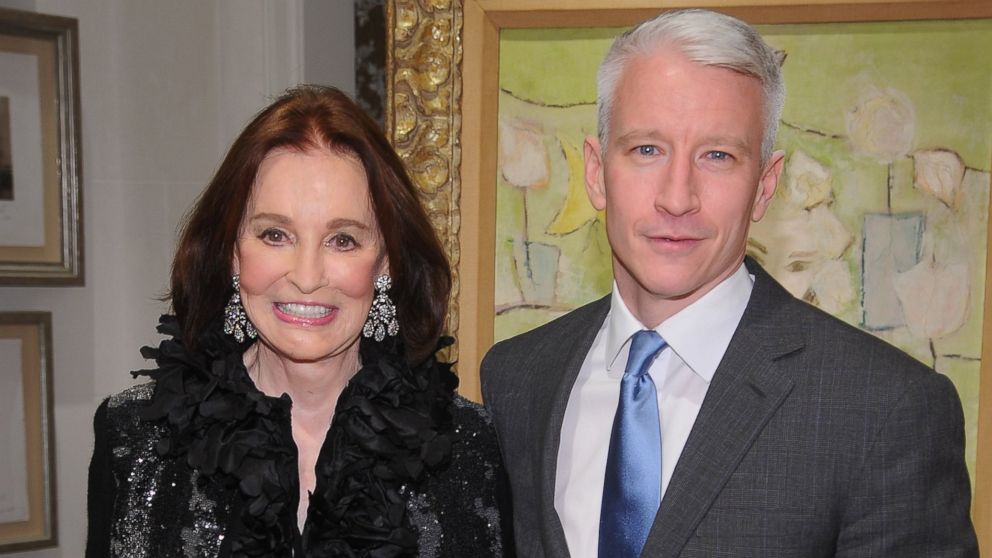 Anderson Cooper is the son of Gloria Vanderbilt and her fourth husband, Wyatt Emory Cooper. As the Vanderbilt name might suggest, Gloria was born with the proverbial silver spoon. Her parents were millionaire equestrian and gambler Reginald Claypoole Vanderbilt and socialite Gloria Morgan Vanderbilt. Business magnate Cornelius Vanderbilt, who is one of the richest Americans in history and wealthiest figures overall, is her great-great-grandfather.
An heiress and socialite, Gloria Vanderbilt went on to make a name for herself as an artist, fashion designer, author, and actress. She is noted as being an early developer of designer blue jeans while French personal care company L'Oreal has launched eight fragrances under her name. Until her death in June 2019 at the age of 95, she was a regular contributor to The New York Times, Vanity Fair, and Elle. She further authored two books on art and home decor, four volumes of memoirs, and three novels.
Anderson Cooper's father, on the other hand, was an author, screenwriter, and actor. Among his many works, the Quitman, Mississippi native is famous for having written the Esquire article: "Whatever You Think Dorothy Parker Was Like, She Wasn't" about the American poet and writer. Having worked as a magazine editor for many years, Wyatt passed away during open-heart surgery in New York in 1978 aged 50.
Does He Have Any Siblings?
Anderson Cooper is the second son of his parents. He also has two half brothers; Leopold Stanislaus Stokowski who was born in 1950 and Christopher Stokowski who was born in 1952 from his mother's second marriage to conductor Leopold Stokowski.
In July 1988, aged 23, Cooper's older brother Carter committed suicide by jumping to his death from the 14th-floor terrace of the family's penthouse apartment in New York City. Gloria blamed Carter's suicide on a psychotic episode he suffered after an allergy to the anti-asthma prescription drug, salbutamol.
Anderson Cooper's Relationship History and Why He Broke Up With Benjamin Maisani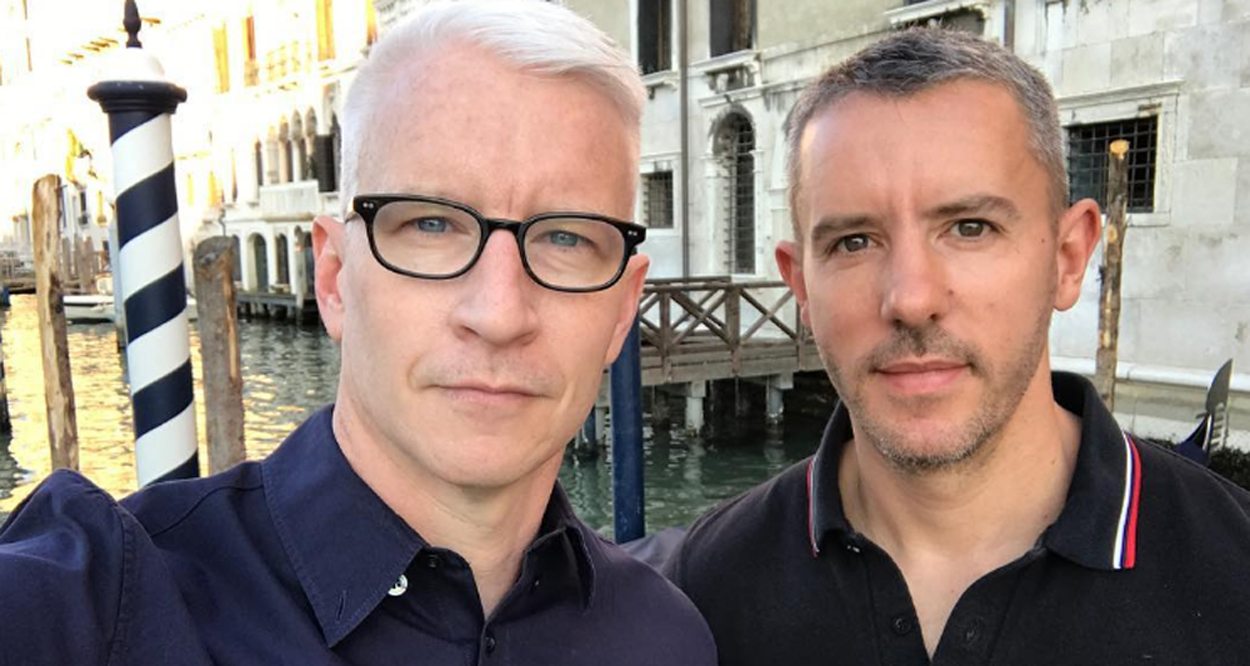 Anderson Cooper is openly gay and has been described as the most prominent gay journalist in America. He made his sexual orientation known to the public in July 2012 after years of speculation.
Since coming out, Cooper has been in a relationship with nightclub mogul Benjamin Maisani. The French native is the owner of three gay clubs in New York. He had originally moved to the United States to study filmmaking but has since abandoned those dreams to cater to the nightlife needs of gay people after working as a bartender for many years.
Maisani and Cooper had reportedly begun dating in 2009 but only went public with it in the mid-2010s. The couple had plans of spending forever with each other as they bought multiple homes across the US. Things, however, did not turn out as they imagined as they soon called it quits sometime in 2018.
Although Cooper didn't extensively explain why he and Maisani parted ways, he told PEOPLE magazine that his longtime boyfriend complained of his excessive travels and workaholic nature. The journalist, however, maintains that he has a permanent place in his heart for the French man and that even though they are no longer together, they are still family to each other and still love each other very much.
Who is His Most Recent Partner?
Since breaking up, Benjamin Maisani has moved into a life away from the spotlight that came with dating a television personality. Not much has been heard of him in the media and it is not clear whether he has been able to move into another relationship.
Anderson Cooper, on the other hand, has since moved on to begin a relationship with another person. He is reported to be dating a younger man identified as Victor Lopez, a doctor and resident of Dallas, Texas. The two appear to be very much in love as they have been on numerous vacations together, as can be seen through the private Instagram page of Cruz.