Without an educational background in either news reporting or journalism, American journalist, television personality and author Anderson Cooper took to the world of media and made a remarkable name for himself.
Today, he's a well known professional, working with the renowned television channel CNN. Famous for his high journalistic standards, Cooper has covered several major news events from different locations around the world. He's especially interested in war reporting because of his interest in the reason behind how some people survive hardships while others don't. His early interest in reporting led him to become a self-taught journalist. After entering Myanmar with a fake press pass, he made his own news coverage which he sold to a small channel. Afterwards, Cooper travelled to a lot of the war-ravaged regions of the world and filmed stories. From Somalia, Vietnam, to Rwanda, he pulled all the stops and didn't let anything get in his way.
Apparently, the risks and leaps he took paid off as he has built a great career from going after his passion.
Career
While in College (Yale University), Cooper interned for two summers at the Central Intelligence Agency but didn't find it interesting and instead, opted for a career in journalism. Subsequently, he worked for a short while as a reporter before moving to Vietnam. He stayed there for a year and studied the local language at the University of Hanoi.
A self-proclaimed "news junkie", Cooper started working as a fact checker for the small news agency Channel One after failed attempts to join ABC News. He was later made a correspondent for ABC News in 1995 and got promoted to co-anchor of the station's World News Now program in 1999.
In 2001, Cooper joined CNN, switching back to broadcast news which is where his interest lies. So far, his activities and coverage of important and historic events like the tsunami in Sri Lanka, the Cedar Revolution, the death of Pope John Paul II, the royal wedding of Prince Charles and Camilla Parker Bowles, the Boston Marathon bombing and the Sandy Hook shootings have made him very famous and also won him several prestigious accolades.
One of his most current achievement is as the host of the television news show Anderson Cooper 360° broadcast around the world on CNN International since 2003. He also has a slew of other TV shows as well as his numerous writings under his belt.
Read Also: Megyn Kelly Salary, Net Worth, Husband, Children and Family
Anderson Cooper's Family, Mom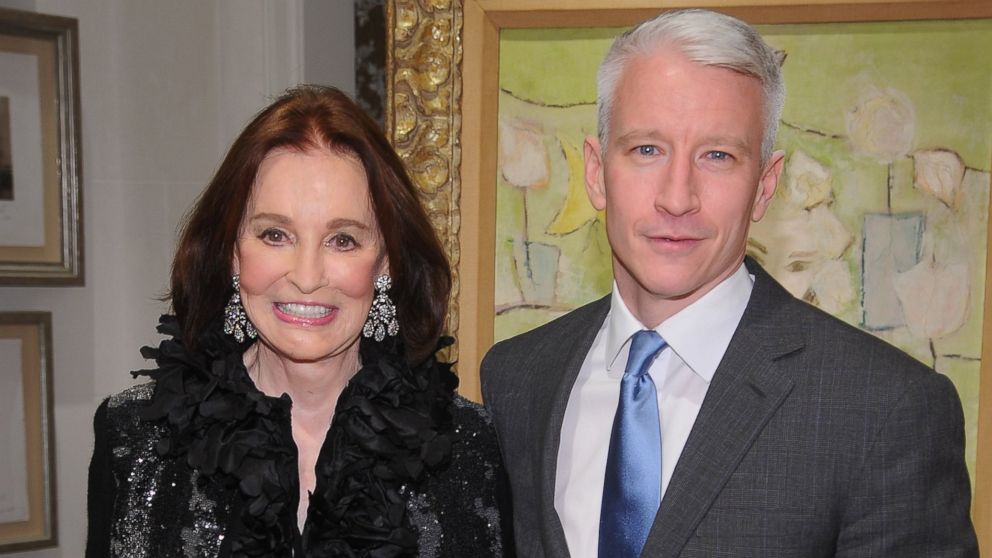 He was born as the youngest child of his father, a writer, Wyatt Emory Cooper and mother, Gloria Vanderbilt, an artist, designer and writer who is also the heiress to a fortune. Cooper has three older siblings – Carter Vanderbilt Cooper, Christopher Stokowski and Leopold Stanislaus Stokowski.
On July 22, 1988, Cooper's older brother, Carter, committed suicide at the age of 23. He jumped from the 14th-floor terrace of Vanderbilt's New York City penthouse apartment. While his mother wrote about the suicide, saying it was caused by a psychotic episode induced by an allergy to the anti-asthma prescription drug salbutamol, Anderson Cooper cites the unfortunate incident as what sparked his interest in journalism.
Prior to Carter's death, Cooper's father suffered a series of heart attacks and passed on while undergoing an open-heart surgery on January 5, 1978, at the age of 50.
Cooper's mom was born with the proverbial silver spoon. Her parents were millionaire equestrian Reginald Claypoole Vanderbilt and socialite Gloria Morgan Vanderbilt while business magnate Cornelius Vanderbilt, who founded the prominent Vanderbilt shipping and railroad fortune was also in her lineage.
In 2014, Cooper caused a brief chaos and made news rounds when he revealed in a candid interview on Howard Stern's radio show, that he is not interested in inheriting any of his mother's fortune after her passing. This follows his disbelief in "inheriting money". Apparently, the newsman who is a millionaire in his own right believes more in making your own money instead of waiting around for someone to pass on.
Read Also: Anthony Scaramucci Bio, Married, Wife, Children, Family, Divorce, Wiki
Is Anderson Cooper Gay? Married, Partner, Boyfriend, Husband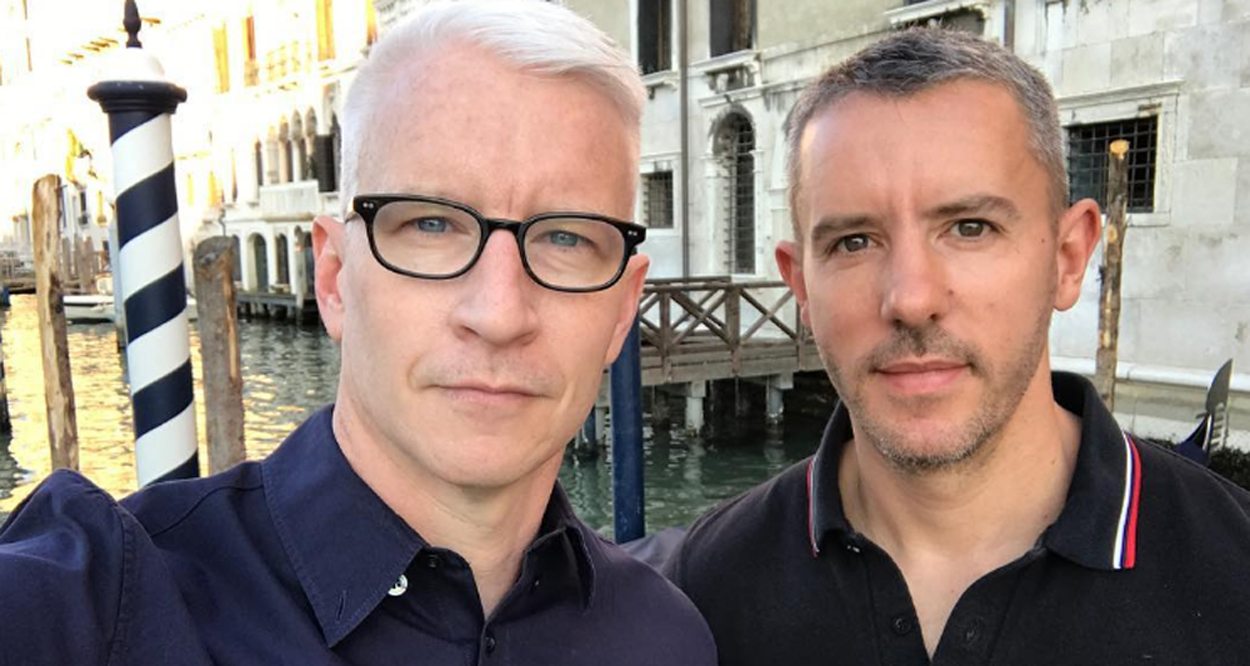 Unlike most personalities, Anderson Cooper is openly gay. He came out of the closet in July 2012 after years of keeping his sexual orientation private. According to the journalist, he has always been gay and is very happy about it. He's currently in a relationship with bar owner Benjamin Maisani and they have plans of getting married in the future. The two have been dating since 2009 and in 2014, they purchased the Rye House, a historic estate in Connecticut.
For what it's worth, Cooper inspired Apple CEO Tim Cook to publicly come out as gay.