Ana Cheri is a fitness model and businesswoman. The beautiful lady has become a motivation as well as a fitness and health icon for women who want to love and be in charge of their physical health status.
Ana Cheri Wiki
The popular social media fitness model is an American with a  Latina and Caucasian background. Ana Cheri was born and raised in California. Not much is known about her parents or early days with her family. Thanks to social media, Ana and a host of aspiring media talents have found fame and relevance.
Ana made her humble beginnings with regular fitness updates on Instagram where she has an astounding 11 million followers. From there, her popularity took a positive leap. She also has well over 5 million Facebook followers and over 200k followers on Twitter. She was once featured as Maxim magazine's Instagram Girl of the week as well as Chive's New Queen of Instagram. 
Ana Cheri moved from modelling for local brands to national brands. Her first major high profile modelling job was to feature in Muscle and Fitness Magazine. This automatically made her a nationwide celebrity. Another popular appearance was on Playboy Magazine. She went on to work with companies like Ultimate Armwrestling League, K&N Filters, Monster Energy and Moskova Underwear.
She soon became a brand ambassador for Shredz Supplements where her job description entailed touring the country and speaking on the product and the overall perks of a physically fit and healthy body.
While becoming a brand name herself, Ana Cheri took the fitness business to another level. First, she began to write and publish fitness E-books. Taking a step further, she launched her own gym which is typical of most fitness trainers. The gym, Be More Athletics is based in Santa Ana, California. Ana envisions expanding the gym business in due time.
See Also: Kate Mansi Married, Husband, Net Worth, Biography, Boyfriend, Measurement
As a model and fashion-friendly personality, she also owns the Want My Look clothing line where she markets both casual and inner wears of all sorts.
Her target clientele are young people. And so far, they have been making the exclusively online venture worth the while for the bold and beautiful businesswoman.
Ana Cheri believes in the power of inner strength and impacting on others for the general good of the society. As her fame flourishes, she still makes a space for philanthropic causes. Using her prominent position, Ana reaches out to women and empowers them.
The video host and sports lover has appeared in commercials and high rated racing events.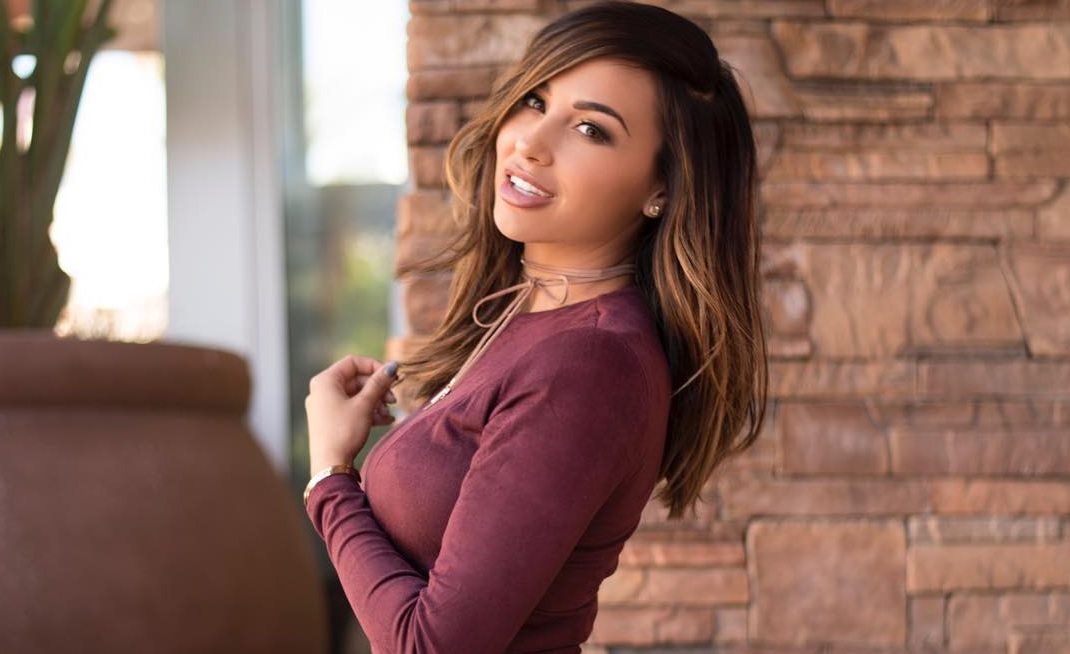 Age, Family, Husband
Ana Cheri was born on May 16, 1986. She grew up and still lives in Southern California. Her parents whose names are not available are divorced. The Insta-Diva recalls having a great relationship with her stepmother. Thanks to her, Ana was able to overcome her frights and shyness.
One striking thing to know about her childhood was that Ana grew up in the midst of boys. Of all her siblings, she's the only girl. Describing herself as "tomboyish" back in the day, Ana's close relationship with the boys rubbed off on her much-admired strong personality and present-day career.
See Also: Julie Johnston With Zach Ertz, Body, Husband, Salary, Boyfriend
She is the perfect blend of tough and soft. As much as she loves women fashion she's still some tough cookie when it comes to physical strength. Ana loves football, baseball, skateboarding and works out on a regular basis. With all of that bold personality, Ana is afraid of heights and dislikes flying.
Information about her educational background is not known as well. However, her love for the modelling career was already evident in her. She says her dream was to become an actress.
Ana has kept quite a commendable romantic profile. She is married to fitness specialist Ben Moreland.
The couple who share common career goals has reportedly been married since 2006. They do not have a child yet. Ben helps her with the e-books on her website.
Ana Cheri Net Worth
With a successful modelling career and serial entrepreneurial start-ups, Ana Cheri is estimated to have $3.57 million net worth.
Height, Feet And Quick Facts
Birth Sign: Taurus
Eye Color: Brown
Hair Color: Brown
Height: 5 Feet 7 Inch
Weight in KG: 54 kg
Shoe Size/Feet: 7
Body Measurements: 34D-25-36