Eleanor Louise Cowell was the mother of Ted Bundy, an American murderer, kidnapper, and rapist known for committing a series of crimes. She was a secretary at the University of Puget Sound in the Mid-1970s, born on September 21, 1924, and died on December 23, 2012, at the age of 88 years.
Eleanor Louise Cowell has joined the thread of those who rose to the limelight for the infamous records of their children. As much as Ted Bundy committed lots of grievous crimes, his mother still stood by him and was the last person that he talked to before he was executed. Meanwhile, all there is to be known about Ted Bundy's mother has been revealed below.
Summary of Eleanor Louise Cowell's Biography
Full name: Eleanor Louise Cowell
Gender: Female
Date of birth: September 21, 1924
Date of death: December 23, 2012
Age at death: 88 years
Nationality: American
Zodiac Sign: Virgo
Sexual Orientation: Straight
Religion: Christianity
Marital Status: Married
Eleanor Louise Cowell's Husband: Johnny Culpepper Bundy
Eleanor Louise Cowell's Children: 5, Ted Bundy and others
Eleanor Louise Cowell's Parents: Samuel Knett Cowell and Eleanor Miriam Longstreet Cowell
Siblings: Julia Cowell and Audrey Cowell
Famous for: being Ted Bund's mother
Eleanor Louise Cowell Was A Pennsylvania Native
Eleanor Louise Cowell was a Pennsylvania native born on September 21, 1924, in Philadelphia, Philadelphia County, Pennsylvania, the United States. She was an American national born under the Virgo birth sign. Ted Bundy's mother was born to Samuel Knett Cowell and Eleanor Miriam Longstreet Cowell.
While their names are known, nothing is known about what they did for a living. Eleanor Louise Cowell grew up alongside her two sisters, Julia Cowell and Audrey Cowell, under the care of their parents. The exact places where she spent her childhood are not known, but she grew up in the United States.
Though Ted Bundy's mother had become popular, she still kept details about her academics off the records. Based on this fact, there are are no credible information on the names and locations of the schools where she had her primary and high school education. It is also not known if Eleanor Louise Cowell earned a degree or not.
Eleanor had a flourishing career and worked as a secretary at the University of Puget Sound. How long she worked at the university before her health deteriorated was not mentioned.
She Had Ted Bundy as a Single Mom at Age 22
Eleanor Louise Cowell had Ted Bundy at the age of 22 years at the Elizabeth Lund Home for Unwed Mothers in Burlington, Vermont. At that time, single mothers received lots of scrutiny from the public, so she gave Ted to her parents to raise. Meanwhile, together with her family, they made Ted believe that she was his sister. Growing up, Ted Bundy believed that his grandparents were his birth parents.
Unfortunately, Ted Bundy later found out that his grandparents were not his birth parents after his cousin called him a bastard and a relative handed him his birth certificate. However, some biographers revealed that he got the birth certificate himself. For this reason, Ted Bundy resented his mother for concealing his true identity. Irrespective of this, she still stood strong for him throughout his trial times.
Meanwhile, according to some sources, Ted Bundy's biological father was revealed to be Lloyd Marshall, an Air Force soldier. Some sources claimed that Ted's father was his grandfather, as he was quite abusive and exhibited sycophancy. However, Eleanor Louise Cowell later revealed that her son's father was Jack Worthington, a sailor.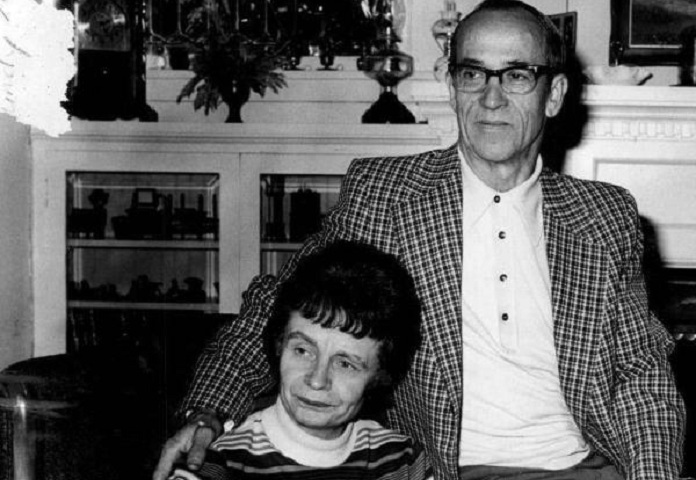 She Later Got Married To Johnny Culpepper In 1951
Eleanor Louise Cowell and Johnny Culpepper Bundy met after she left her home and moved to Tacoma, Washington. They reportedly met for the first time in First Methodist Church in Tacoma, Washington, at an adult singles night. They did not mention when they kicked off their relationship, but they eventually got married.
They got married on May 19, 1951, and their marriage stood the test of time. Meanwhile, after the duo got married, Johnny Culpepper Bundy adopted Ted Bundy, whom Eleanor had from her previous relationship. They showed their support for each other, especially during and after Ted Bundy's trials, as they received lots of scrutiny.
The Union Produced Four Children 
Eleanor Louise Cowell had other children with Johnny after they got married. They had four additional children who they kept away from the limelight. This has made their names, when they were born, and what they are up to at the moment unknown. Where they are at the moment and what their relationship is like are not known.
Ted Bundy's Mom Believed In His Innocence 
Ted Bundy's mom never believed that her son was guilty of the crimes that he committed. According to reports, it is believed that Ted Bundy's grandfather greatly influenced him as he exposed him to pornographic movies and an abusive lifestyle.
After learning that his biological father is not known, many believed that it affected him badly. This made it impossible for him and his stepfather to be on the same page. Ted would do things to irritate him and cause an outburst, however, Johnny still loved him.
At an early stage, Ted Bundy exhibited some weird behavior, like surrounding his sister's bed with kitchen knives and smiling mischievously at the foot of the bed. However, from 1974 to 1978, he began engaging in various crimes like murder, kidnap, and rape. According to reports, he would kidnap, rape, and kill his victims, apply make-up on the faces of his dead victims, and rape them till they decayed.
He was eventually apprehended by the authorities in 1978 after a Pensacola police officer thought that his car looked suspicious. This was after a stolen plate number and license were found in the car. He was immediately arrested and set for trial.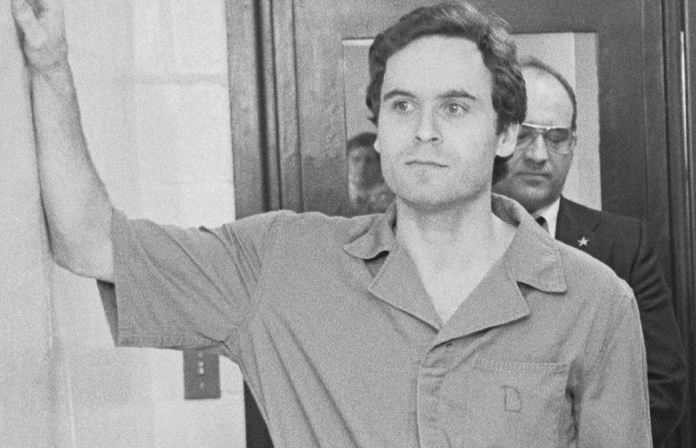 Meanwhile, when his mother got the news, she never believed that her son had the ability to commit the series of crimes that he was accused of. Irrespective of all the crimes that her son committed, she still made it known that she was supportive of her son and that he would not go around killing women and children. Her son was later executed on January 24, 1989, in the Raiford electric chair.
Meanwhile, while the trial was on, Eleanor Louise Cowell and Johnny Culpepper became an object of scorn in the community, but they still stood their ground. They always attended their son's trials till he was sentenced. After he was sentenced and executed, they lived away from the public's notice in their home in Tacoma.
They also changed their phone numbers severally to avoid getting disturbing calls. Eleanor Louise Cowell continued attending the First Methodist Church in Tacoma, Washington, till her death.
She Died at the Age of 88 In 2012
Eleanor Louise Cowell was 88 years at the time of her death. She died on December 23, 2012, in Tacoma, Washington, and was confirmed by Reverend Melvin Woodworth, a pastor of the First Methodist Church in Tacoma, Washington. Meanwhile, she died as a result of natural causes and was buried in Mountain View Memorial Park, Lakewood, Pierce Cunty, Washington, the United States.