Legally known as "Raymond Johnson," Jason Christopher Hughes is a 52-year-old cyber stalker who was first detained in 2017 and incarcerated to serve jail time for his crimes
Jason has disturbing behavior of threatening and tormenting people, most especially his female victims. He went by multiple names online before he legally changed his name to Raymond Johnson. Get to know the cryptic details about his deeds here.
Where is the Online Stalker, Jason Christopher Hughes, From?
The 52-year-old, whose birthplace remains unknown, is an American from Staten Island, New York. Information about his birth parents, siblings, as well as upbringing remains a mystery yet to be unraveled, even to this day.
Jason Christopher Hughes holds the record as the longest-running stalker on the online web space. In March 2017, he was arrested for allegedly sending threatening and scary emails to his victims. Two of them are ladies whose first names were given as Rachel and Vanessa. They claimed Jason tormented them online for years.
While committing his online stalking crimes, he went by multiple names some of which included Michael Natha, Thylacine, Antisense, Luis Manuel Arsupial and Michael Rudra Nath and Raymond Johnson which he legally changed his original name to.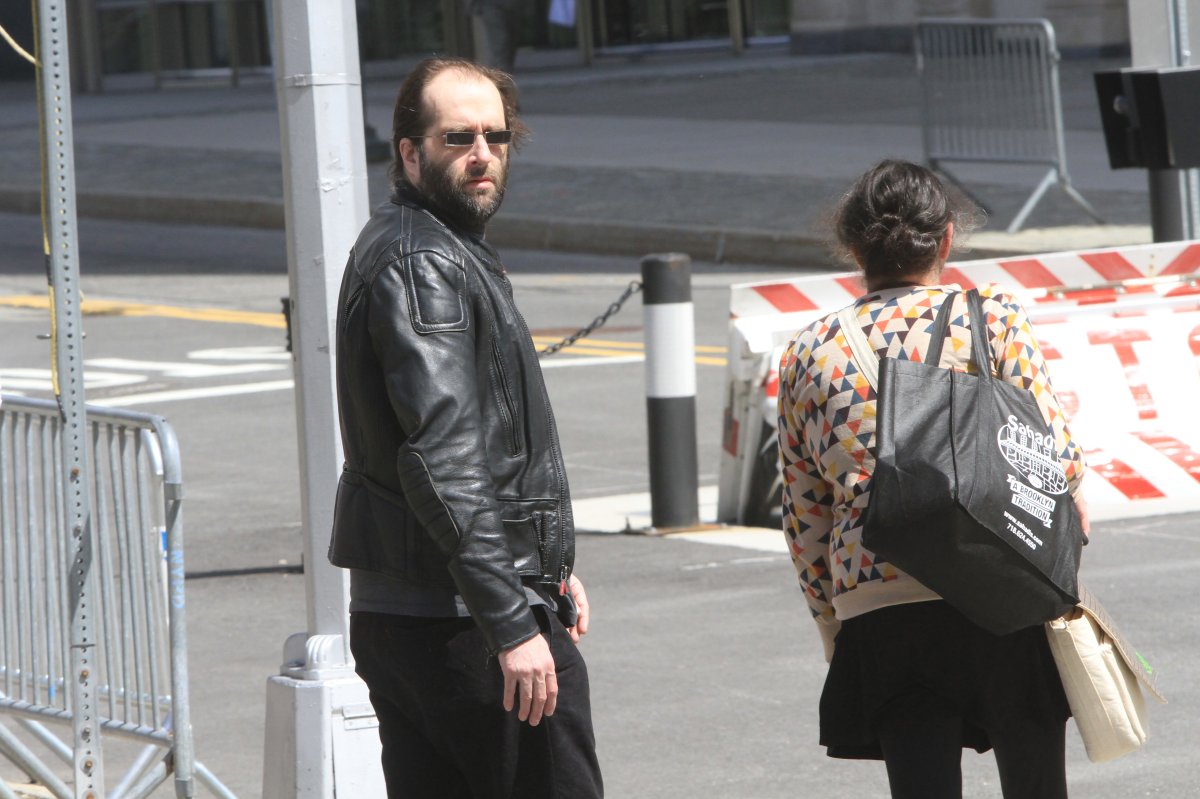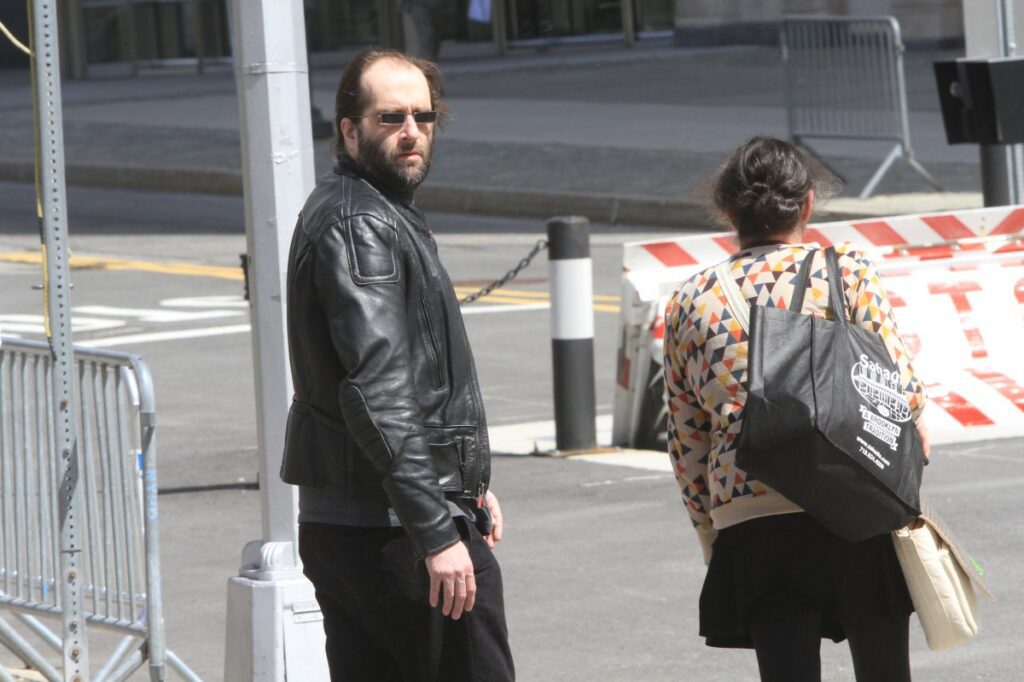 Jason's First Known Stalking Victim was His Fourth-grade Pen Pal
Among the people Jason stalked were his fourth-grade pen pal named Vanessa whom he had known since the 1970s. In the beginning, Jason sent her a lot of letters that explains his difficult upbringing while she tried to stand by him in every way humanly possible.
However, things got sour when she decided to stop communicating with him over the years as a result of the increasingly scary and threatening contents in Jason's letters. Among other disturbing things as well as threats were the references to the occult and cannibalism.
Jason continued to stalk her despite hesitation to keep up with the flow of communication. Once even, he showed up at her place of work unannounced, and this became a whole new level for him apart from threatening to kill her and her family. As a result of this, she relocated to another country after she got married, all for her safety to get away from Jason.
In March 2015, Jason found her email online and revived the threatening messages after two decades of communication breach, he resumed his disturbing emails. The content of one of emails said, "See, I don't like children. I hate them. I laugh when one of them is abducted or falls under a train, or is eaten by wild dogs. This is who I am, and You Helped Create Me." In another mail from Jason, was an article to her about the death of five children, with details about her own children.
Jason Christopher Hughes Stalked Another Victim Named Rachel After She Declined His Love Advances
Another survivor, Rachel, who met Jason online sometime in 2003, stated how Jason stalked her after turning his romantic advances down. She first encountered him in 2001 on an online platform after her previous relationship did not work out. This led to their flirtatious exchange of direct messages before Rachel agreed to go and spend the weekend at his place. Both of them had sex shortly after the meeting, and in no time Jason picked up his camera to take some nude pictures.
She said she didn't object to the pictures because she didn't want to make a fuss. She further explained that every other thing that happened that weekend got scarier as Jason began to behave in an erratic manner yet was still professing his love for her.
Jason Accused Rachel of Stalking Him Instead, He Claimed Being the Victim!
Worriedly, at the slightest opportunity she escaped and went back home. Jason who came looking for her was able to trace her workplace and reported her to her employer who ultimately fired her from her job. Jason claimed Rachel has been stalking him.
In her words, "It was humiliating and devastating. I made one poor romantic choice, but Jason wanted to destroy my reputation and make me lose my job." Rachel told The Post that Jason Christopher Hughes allegedly sent revenge porn to her colleagues, made stomach-churning death threats, and set the cops on her for a crime she didn't commit.
In September 2015, Jason yet, sent an email to another female victim, whose content detailed how to mutilate a person. It was also reported that he allegedly targeted fifty others.
Jason Christopher Hughes was Arrested in 2017
Jason Christopher Hughes day of reckoning caught up with him sometime in 2017 after he had been reported to have made mocking threats at children back in 2015. The authorities began searching for him frantically as they considered him a real threat to society. As a result of how serious his crime was and the need to bring him in immediately, the FBI was invited into the case and they were able to follow his digital footprints on the internet.
With his internet protocol address, Jason Christopher Hughes was traced back to his Staten Island, New York address via his emails and websites and it was discovered that that was where he lived. He was subsequently arrested and the news about his arrest was put out. In no distant time, some of his victims began to come forward with pieces of evidence of his dastardly internet trolling crime and he was set for trial.
His Trial Lingered for Four Years
Jason Christopher Hughes' trial hit several roadblocks while the case was ongoing starting from April 10, 2017, at a Brooklyn Federal Court. In the heat of it all, Jason pleaded guilty in 2020 on the charge of having violated communications laws across states in America.
But surprisingly, he withdrew this plea after he had appeared before the court a couple more times. He also pled guilty to the crime of cyberbullying in 2020, claiming insanity at the time he sent those emails.
Sometime in December 2021 after his sentencing had been delayed 8 times, Jason Christopher Hughes got his sentencing; a 355 days jail term which came accompanied by three years of house arrest under close monitoring, a $3, 500 fine, and a bail charge of $500, 000.
Surprisingly, Jason was able to get one day off his original sentencing. Judge Margo Brodie ruled that the email he had sent about mutilating a human body to look like a pet owl was not an actual threat.
Where is Jason Christopher Hughes Now? 
Currently, as for his incarceration status, looking at the year he was sentenced and the current date today, it is likely that Jason Christopher Hughes is done serving his jail time. He is, however, believed to still be under house arrest at his home in Staten Island. He was also banned from using the computer and internet except for work-related purposes.