There are not many storylines that are better than the one where the main character starts from very low levels of his or her life before being able to achieve envious heights. This is exactly the kind of story that has been the life of Audrey Murdick, a certified nutritionist, a competitive bodybuilder, a personal trainer and actress who went from being an obese teenager to a healthy adult.
The American was said to have been so out of shape in her teenage years that she almost lost all hope of ever having the desired body shape and the confidence that goes with it. She, however, never gave up and has since become an inspiration to many others looking to achieve similar goals.
Early Life of Audrey Murdick
Audrey Murdick was welcomed to the world on the 29th of August, 1980 in Norco, California, USA. She was born to parents Sally and Steve Murdick and is of white ethnicity. Almost nothing else is known about her childhood, including details of her educational background, other than that she struggled with her weight.
The young girl was said to have been so out of shape as a teenager that she needed no outside motivation to start working out in order to become healthy. She started by eating healthy while also trying out other weight loss methods to reduce her weight. She also took a lot of yoga and spin classes, however, by the time she turned 21, there seemed to have been little to no improvement.
Her Inspiring Journey To Fitness
Having tried numerous avenues to lose weight that were not working, Audrey Murdick decided to give bodybuilding a go under a personal trainer. With this, she began to see the results she had always wanted and even started to enroll in fitness competitions which she was successful at on most occasions.
The new fulfillment she found in being in charge of her body shape and weight further motivated her to pay close attention to what she was eating, prompting her to then become a nutritionist. At the end of the day, her personal journey towards becoming a healthy person led her to launch a career where she would be helping other people get into shape.
On her website, Murdick gives healthy and delicious recipes for fat loss, life and sanity, body talk and good eating. She said it excites her to be able to help people achieve a kind of balance in their own lives.
She Has Enjoyed a Well-Rounded Career in ShowBiz
Audrey Murdick's work as a fitness and wellness instructor has led her towards a career in show business. While she has appeared in numerous television programs where she talks about issues concerning adopting a healthy lifestyle, she has also appeared in a number of other movies.
Some of the films she has appeared in include Minding the Monsters (2012), Achmed Saves America (2014), and The Thieves Guild (2015). She has further served as the producer of Incredible Edible America (2017) where she and her husband toured American kitchens and tasted different kinds of dishes.
Details About Audrey Murdick's Family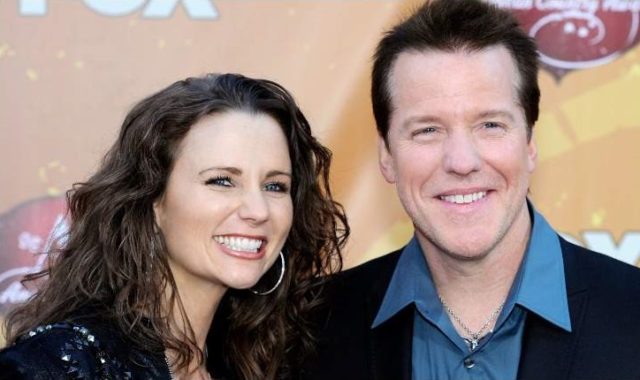 Audrey Murdick is the wife of the famous ventriloquist, stand-up artist, actor, and YouTuber Jeff Dunham. She became Jeff's second wife after his first marriage to Paige Brown collapsed in 2008 after he filed for divorce. With Brown, Dunham has three daughters; two biological named Kenna and Ashlyn and one adopted named Bree.
In 2009, Dunham got romantically involved with Murdick. They dated for two years before deciding to take things up a notch by getting engaged in December of 2011. On the 12th of October 2012, the pair were announced to a guest of 112 persons as husband and wife in Santa Ynez, California at the Sunstone Vineyards and Winery.
Their marriage went on smoothly for the next three years with the birth of their lovely twin boys on October 11, 2015, in Los Angeles. The boys; Jack Steven Dunham and James Jeffrey Dunham were born just two hours apart, a day before their parent's third wedding anniversary.
Body Statistics of the Fitness Enthusiast
The nutrition consultant, fitness trainer, actress, wife, and mother of twin boys has a height of 5 feet 4 inches (143 cm) and weighs about 109 pounds (49.4 kg). Her dark brown hair color and blue eyes are some of her signature features which you can't fail to notice whenever you spot her in pictures, videos, or in real life.
As already mentioned, Audrey Murdick in her younger years weighed a lot more than she weighs now. But with sheer determination, hard work, and commitment to living and eating right, she has been able to achieve what now serves as an inspiration for others seeking to burn down excess fat.