Halsey's parents are Nicole Frangipane (mother) and Chris Frangipane (father). Her mother is an Emergency Medical Technician while her father manages a car dealership. Halsey was born as Ashley Nicolette Frangipane on 29th September 1994 in Edison, New Jersey. Her mother is of Italian, Hungarian, and Irish descent, while her dad is African American, which makes her bi-racial.
Halsey's parents became pregnant with their superstar daughter while they were in college and so had to drop out. They would, however, stick together and later welcome other kids but it wasn't an ideal home life. The family was often short of funds and this led to a chaotic lifestyle. Despite the bleak days, Halsey remains quite close to her parents and siblings and has ensured that they reap the fruits of her fame.
Halsey's Mother is an Emergency Medical Technician (EMT)
Full Name – Nicole Frangipane
Date of Birth – 20 July 1973
Place of Birth – N/A
Nationality – American
Ethnicity – Italian-Hungarian
Height – 5 feet 4 inches (1.63m)
Weight – 154 lbs (70 kg)
Eye Color – Brown
Hair Color – Brown
Spouse – Chris Frangipane
Children – 3 (including Sevian and Dante)
Not many kids can describe their mom as cool but this is exactly how Halsey sees her mom, Nicole Frangipane. Before we delve into their relationship, it is pertinent to note that Nicole has Italian and Hungarian ancestry. She was pursuing her college education before her pregnancy made her drop out.
Nicole Frangipane did not allow such circumstances to keep her down but rather worked multiple jobs to ensure that she fended for the family. She would eventually qualify as an emergency medical technician and went on to make a career in that noble field. Back to her relationship with her famous daughter, Halsey has revealed that they had a great relationship thanks to the fact that she, her mom, was quite cool.
For instance, Nicole had really beautiful tattoos and a tongue piercing while her daughter was growing up. The young girl found this artistic and begged her to get a tattoo as well. Nicole was of course hesitant but by the time Halsey turned 15, she took her to get her very first tattoo. It was also Halsey's mom that sowed the first seed of the brilliant music career that we are all witnessing today. According to the singer, her mom was into alt-rock and introduced her to music. She also got her dad to gift her a guitar and the rest is history.
Halsey and her mom are indeed kindred spirits but they have had their battles. Asides from squabbles in their relationships, they both suffered from bipolar disorder. This complicated their family life but they did the best they could under the circumstances.
Chris Frangipane Manages a Car Dealership
Full Name – Chris Frangipane
Date of Birth – 26 September 1974
Place of Birth – N/A
Nationality – American
Ethnicity – African-American and Irish
Height – 5 feet 5 inches (1.65m)
Weight – 146 lbs (66 kg)
Eye Color – Black
Hair Color – Black
Spouse – Nicole Frangipane
Children – 3 (including Sevian and Dante)
Another relative with whom Halsey had a strained-but-now-mended relationship is her dad, Chris Frangipane. Chris has African-American and tiny Irish ancestry which makes his famous daughter biracial.
Halsey has refused to tout that part of her identity though as she majorly looks Caucasian which means that she doesn't face the difficulties that black people deal with on a daily basis. Back to Chris, he initially enrolled at the Fairleigh Dickinson University in New Jersey for his degree program. He however had to drop out following the birth of his daughter. He would return to school subsequently and completed his degree in 1997.
Of course, juggling a family with school is not easy but Halsey's dad hung in there and held multiple jobs. He variously worked as a security guard and car salesman but with his college degree, he was able to gain a managerial position. One of his first ones was as general sales manager of Ayers Chevrolet.
He would stay in this position from 2003 to 2013 before joining Prestige Volvo as their general sales manager in November 2013. His stint with Prestige lasted for a year and five months before moving to join Rossis Chevrolet Buick GMC as a general sales manager in April 2015.
Chris Frangipane obviously made a lot of effort to provide for his children and Halsey is not unmindful of that fact. She has described her father as charming, kind, and goofy. She has also praised his work ethic which meant that he never forgot the name or faces of his customers no matter how long had passed.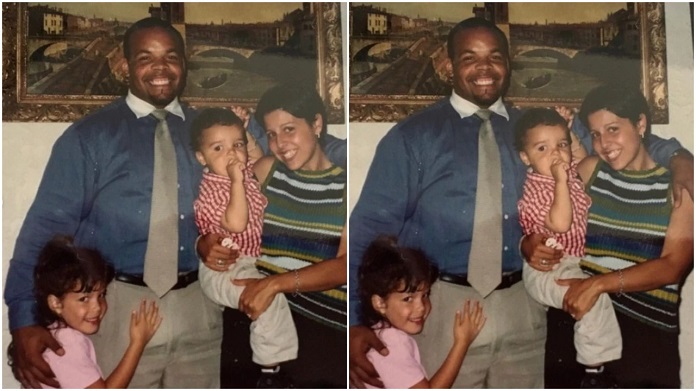 Halsey's Parents Dropped out of College When They Got Pregnant with Her
Society may have gotten progressively better today but the fact remains that having a child while in college can be quite cumbersome. Even if one is willing to ignore the sneers, the financial and physical toil is quite much forcing many to drop out of school. This was the case with Halsey's parents. Nicole and Chris had been dating while in college when they discovered that they were expecting a child.
They had limited options and were forced to drop out. They subsequently welcomed Halsey on the 29th of September 1994. The couple later formalized their union along the way and went on to welcome a son named Sevian in 1998. They also had another son, Dante, in 2005. Halsey's parents remain together nearly two decades later despite the challenges that they had to confront.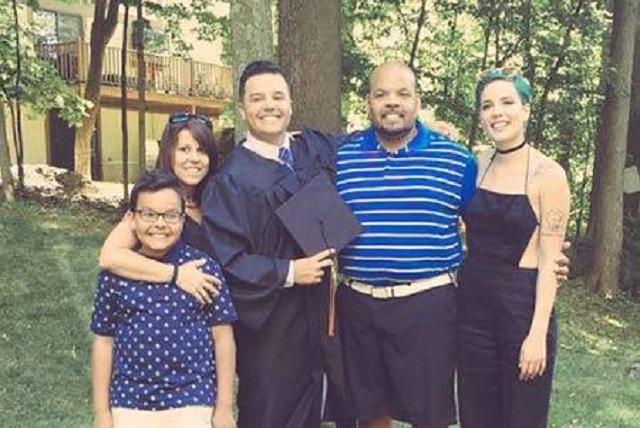 The Singer's Family Life was "Chaotic" But She Has Since Reconciled with Her Loved Ones
Halsey's parents may have initially had much love for each other but the reality of raising children at a young age and without much resources put a strain on them. Sure, they both worked multiple jobs to make ends meet but the numbers didn't add up and the couple was forced to relocate several times in search of better economic opportunities. They were also forced to live in cramped two-bedroom apartments and things inevitably came to a head. The couple got short with each other and Halsey and her siblings experienced their parents quarreling or "throwing shit about" on several occasions.
Such didn't make for an ideal home environment and things were further complicated for Halsey when she faced bullying at school. The bullying made her attempt suicide but she survived and was able to complete high school. She then got admission into the Rhode Island School of Design but her parents could not afford to pay for her studies.
This left the young lady with the option of going to community college and she decided that it was better for her to pursue her music passion. Her parents did not agree with this and threw her out of the house. She thus spent the next few years staying on friend's couches or with her grandma. She also found herself in homeless shelters.
It was a really bad time for Halsey but she was able to break into the music industry and is now a superstar. The singer's past experience could have easily soured her relationship with her parents but she reconciled with them and maintains a great relationship with them.
She regularly sends heartfelt messages to them online on special occasions such as father's day and mother's day. She has also walked the red carpet with her mom and took her dad as her date to the 2017 Grammys. Halsey is also helping her parents financially and has funded her brother's college education.