James Rodney Hicks was convicted for the murder of his then-wife, Jennie Cyr. He also confessed to killing Lynn Willette, his then-girlfriend, and Jerilyn Towers, a then-34-year-old single mother who had the misfortune of crossing paths with him at a bar. Hicks' crimes earned him concurrent life sentences, which he is currently serving in a prison in Thomaston, Maine.
James Rodney Hicks was Born in 1953
James Rodney Hicks was born in 1953 in Etna, Maine, United States. He is an American citizen by birth and belongs to the white Caucasian ethnic group. Other than the fact that his father left when he was a kid, not much is known about the convicted felon's birth family members, including his mom and any siblings he may have.
There is also next to no information about his childhood except for instances of animal cruelty he perpetuated as a youngster. The details of his formal educational background are also unknown at present.
Where is James Rodney Hicks Now?
James Rodney Hicks is currently serving concurrent life sentences for multiple murders, including that of his ex-wife Jennie Cyr, in a prison in Thomaston, Maine.
Following the discovery that Hicks had murdered his then-ex-wife, further investigation led to the discovery that he had murdered two other women. One of the women was his girlfriend, while the other was a woman he met at a bar.
James Rodney Hicks' Victims
James Rodney Hicks' victims are:
Jennie Cyr
Jerilyn Tibbetts-Towers
Lynn Willette
James Rodney Hicks' killing spree involved multiple victims, including his wife and other women he encountered. The known victims of James Hicks are:
James Rodney Hicks Murdered Jennie Cyr in 1977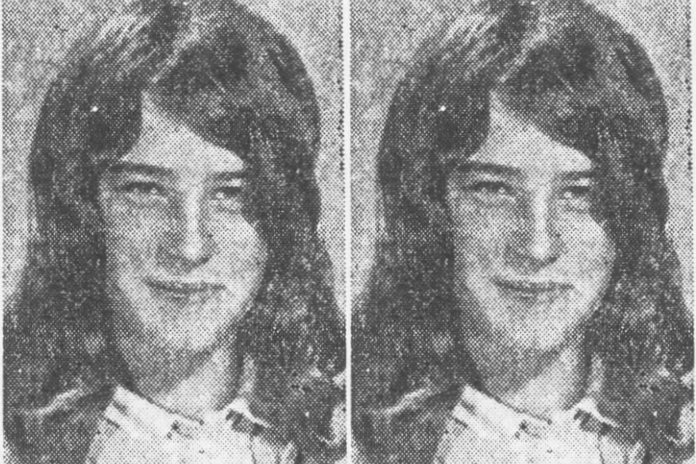 James Rodney Hicks killed his first wife, Jennie Cyr, in 1977. He reported her missing and claimed that she had disappeared. However, his erratic behavior and suspicious circumstances surrounding her disappearance led authorities to suspect him. It is believed that he strangled her after an argument.
Hicks met Jennie Cyr on a school bus in Carmel, Maine, and they eventually married in 1970. The then-couple moved to Jennie's parents' house in Carmel-Etna, where they had a daughter named Veronica. However, their marriage was marred by Hicks' dark side, which eventually led to tragedy.
Jerilyn Tibbetts-Towers
In 1982, Jerilyn Tibbetts-Towers went missing after being seen with James Hicks at a bar in Newport, Maine. Hicks became the primary suspect in her disappearance, and dental records later confirmed her identity as one of Hicks' victims.
Lynn Willette Became James Hicks' Murder Victim in 1996
Lynn Willette was murdered by James Hicks in 1996. Hicks confessed to her murder, along with the other two killings, while serving a prison sentence in Texas. After being released from prison, Hicks met Willette, and their relationship eventually led to her tragic demise.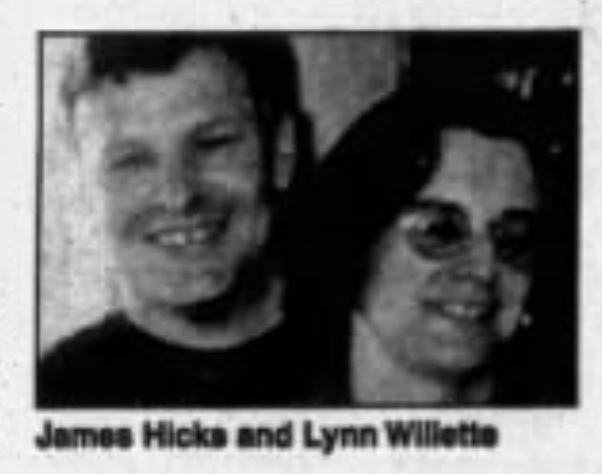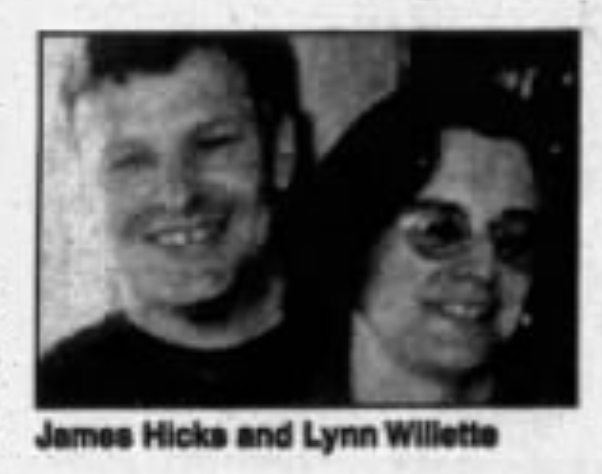 James Hicks' killing spree involved acts of violence and murder. The specific details of how he killed his victims have not been mentioned in the provided search results. However, it is evident that Hicks acted with reckless intent, leading to the deaths of his victims.
In-depth Investigations Led to the Discovery of James Rodney Hicks' Crimes
The unexplainable disappearance of the women in Hicks' life, coupled with his childhood history, made him a prime suspect, and intense investigations eventually revealed him as the one responsible for those disappearances and deaths.
This in-depth analysis examines how his crimes were discovered, the investigations that followed, and the subsequent sentences he received for his horrifying deeds.
Hicks had met Jennie Cyr on a school bus, and they married the following year. As explained, however, their relationship was strained, and they contemplated divorce.
In July 1977, Jennie disappeared after an argument with Hicks, and she was last heard speaking to a friend on the phone. This marked the beginning of a dark chapter in Hicks' criminal history.
Lynn Willette, a maintenance worker, became Hicks' third victim. They had dated for a while until she decided to leave him. His obsession grew, and she vanished not long after. Unfortunately, the search for Lynn proved unsuccessful.
Hicks became a suspect in the disappearances of Jennie and Lynn. His behavior, including cruelty towards animals during his childhood, raised concerns about his potential involvement in these crimes.
Hicks was eventually charged with the murders of Lynn Willette and Jerilyn Tower. The trial commenced, marking the beginning of a legal battle to bring him to justice.
James Rodney Hicks was Found Guilty and Sentenced to Serve Concurrent Life Sentences
On December 4, 2000, Hicks was found guilty of the murders of Lynn Willette and Jerilyn Tower. The verdict confirmed the suspicions surrounding his involvement in these gruesome crimes. Hicks was sent to Texas for sentencing. He was eventually sentenced to serve concurrent life sentences in Thomaston, Maine Prison.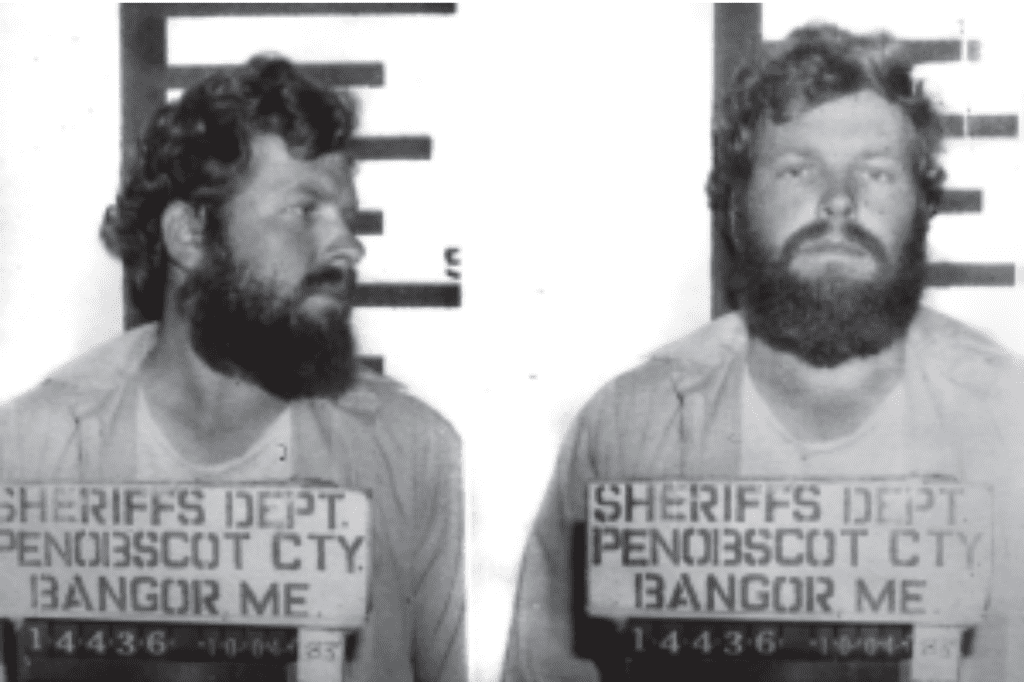 James Rodney Hicks' crimes sent shockwaves through the community, leaving a trail of devastation in his wake. The discovery of his crimes, the subsequent investigations, and the sentences he received paint a chilling picture of a disturbed individual who inflicted pain and suffering on innocent victims.
The legacy of his crimes serves as a reminder of the importance of justice and the tireless efforts of law enforcement to protect society from those who seek to harm it.
How Many Children Does James Rodney Hicks Have?
James Rodney Hicks had three children. His first daughter, Veronica, is a product of Hicks' marriage to Jennie Cyr, who was also his first victim. Not much is known about Veronica at the moment, including exactly when she was born, how old she is at the moment, and her current whereabouts at the moment. Given the identity of her father, one would assume that she would not be in a hurry to volunteer information about herself in that regard.
The identity of his other two children, both sons, has never been revealed. We can confirm, though, that he had them during his marriage to Brandie Mayo. They lost custody of both sons to the authorities, even relinquishing their parental rights over their first son.
FAQs
Who is James Rodney Hicks?
James Rodney Hicks is a notorious serial killer who earned the infamous title of the Maine Serial Killer after it was discovered that he had masterminded the murder of three women, including his wife, Jennie Cyr.
Who was James Rodney Hicks Married To?
James Rodney Hicks was married to Jennie Cyr. The former couple met in 1969 and married a year later. They also had a daughter named Veronica.
What Happened To James Rodney Hicks?
James Rodney Hicks was sentenced to serve concurrent life sentences for the murder of his wife, Jennie Cyr, Lynn Willette, and Jerilyn Tibbetts-Towers. He is currently serving his time in a prison in Thomaston, Maine.