Abby Hernandez is the New Hampshire girl kidnapped by Nathaniel Kibby in October 2013. It is not known whether she is married or not, and nothing has been said about her baby daddy.
Abby was on her way from school when she accepted a lift from Nate, who turned out to be a kidnapper. After spending nine months in abduction, she was released in 2014, and one week after she got home, she handed her abductor over to the New Hampshire authorities. She is currently earning a living as a hairstylist and also works as a producer in the movie world.
Who is Abby Hernandez
Abby Hernandez is an American girl who was kidnapped by Nathaniel Kibby in 2013. Born Manchester, New Hampshire, in the United States on the 12th of October 1998, Abby is currently 25 years old. She is a citizen of America, and of White  ethnic background.
Abby was born to Zenya Hernandez (mother) and Ruben Hernandez (father). Nothing much is known about her parents, but it is a known fact that they got divorced a long time ago. The two are Christians and raised their daughter in the  Christian faith.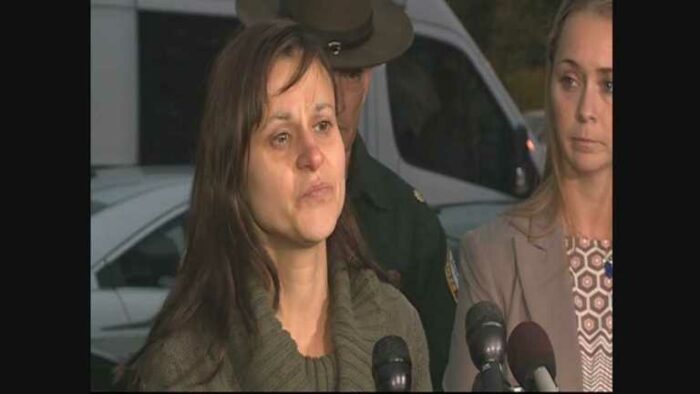 Abby is not the only child born to Reuben and Zenya; she shared her formative years with a sister called, Sarah Hernandez.
Before she got kidnapped, Abby was a fresh-year student at Kennett High School located in North Conway, New Hampshire, where she excelled in sports. She was said to be quite brilliant.
What Happened to Hernandez
The 9th of October 2013 was a black day for Abby Hernandez as that was the day she fell into the hands of a kidnapper called Nathaniel Kibby, Nat Kibby for short.
Reportedly, the then 14-year-old girl was returning from school (Kennett High School) when she accepted a lift from a stranger who posed as a Good Samaritan.
While on the road with her adductor, Abby suddenly realized the danger she was in and attempted to escape from the moving vehicle by unbuckling her seat belt, but Nate pointed a gun at her. According to Abby Hernandez, his exact words were, "Now I can blow your ——- brains out, I can slash your ——- throat wide open."
From that point, she stopped struggling and was driven to Nate's house, mugged and blindfolded. She was kept in a storage container in the man's home, and he later subjected her to all sorts of physical and sexual abuse while she was in captivity. At one point, he forced her to wear a shock collar.
When Abbey was nowhere to be found, her parents filed a missing person report, and the ensuing search was thorough. They used posters with her image plastered on every block, yet they didn't get any positive results.
Abby's story was later made into a movie entitled Girl In The Shed: The Kidnapping of Abby Hernandez, which premiered on the 26th of February 2022.
How Abby Hernandez Escaped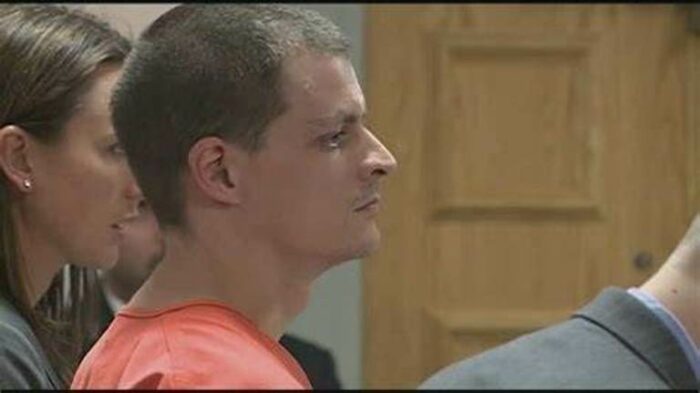 While in captivity, Abby Hernandez and her abductor, Nathaniel Kibby, grew close. According to Abby, she realized that proving stubborn was useless, and thus, she started doing whatever he demanded of her. At one point, Nate asked her for help with printing fake currencies, which she willingly agreed.
After they became really close, Nate tried to keep Abby busy by offering her some of his books to read. Before then, he kept his identity hidden. It was while reading that Abby found her abductor's name boldly written on the books. She took Nate unaware with the question, "Who is Nate Kibby?" Her abductor responded, 'How do you know my name?'" and that was how she got the information that helped in nailing him later.
Abby Hernandez already clocked nine months in Nate's house when he received a phone call from Lauren Munday in July 2014. Nate and Lauren met online and he supplied her with some fake currencies to circulate. She just called to inform him that she was caught in the act and had to tell the police the source of the fake currencies.
Lauren's message put fear into Nate who started planning for a quick escape by selling and disposing of his possessions, which included Abby. The young lady who already clocked 15 was driven home in Nate's automobile on the 20th of July 2014. The abductor drove her back home to North Conway very close to where he had taken her from. He only did this after extracting a promise from Abby never to betray him.
From that point, Abby, who said she never imagined that she would be free one day, traced her steps to her mother's home.
After spending one week at home, Abby Hernandez reneged on her promise to Nate by providing the police with his information on the 27th of July 2014 and that was what led to his arrest.
Nate is now serving a sentence of 45 to 90 years in Jail.
Is Abbey Hernandez Married?
Abby is the type that loves to keep the details of her personal life under lock and key, thus, nothing is known about her relationship status. While she was too young to be married before she went into captivity, she is already in her 20s and is considered old enough to have a boyfriend, or even get married.
Yes, she did have a boyfriend called Jimmy Campbell, but they never got married. In fact, they are no longer together. Besides, the fact that Abby had a baby boy in 2019 fueled rumors that she might be married, but the young lady has never confirmed it.
Who is the father of Abby Hernandez's Baby?
Since she gave birth to a baby boy in 2019, the identity of Abby Hernandez's baby daddy has been a subject of media speculations.
Many have rumored that her ex-boyfriend, Jimmy Campbell may be the father of her son, but Jimmy himself came out to refute the claims. According to him, they have gone their separate ways a long time ago. There was even a time when Jimmy's father was accosted and asked to confirm whether Abbey's son was his grandson but nothing came out of it.
There were people who alleged that Abby's baby daddy may be her abductor, Nate but this was never confirmed. Besides, it doesn't seem possible since he let the girl go in 2014.
Where is She Now?
Abby Hernandez is still a resident of North Conway where she is raising her son. She now earns a living as a hairstylist in a beauty parlor. Besides, she was one of the executive producers of the movie, Girl In The Shed: The Kidnapping of Abby Hernandez, which revolved around her kidnap story.