It is common knowledge that the adorable faces, synchronized dance steps, as well as beautiful lyrics of major contemporary boy bands have been responsible for the palpitation of hearts among audiences, especially the female fans. The same goes for the CNCO group, the Spanish-speaking boy band which emerged as the winners of the 2015 Latin American singing competition La Banda created by Univision's Simon Cowell. The show which debuted in September 2015 featured individual acts, as well as group performances in a competitive format. Apart from entertainment at the contest, emotions ran rife among families, fans, and judges at the finals which would determine the winners of the competition.
The emergence of the group which comprised of contestants like; Erick Colon, Richard Camacho, Christopher Velez, Zabdiel De Jesus, and Joel Pimentel as the CNCO members met the approval of the cheering crowd, and the talented boy band has proved their mettle through the years as they embark on successful tours with notable players in the entertainment industry. Nevertheless, the group's success on La Banda is cogent proof of their natural talent, character, and capacity to become the next big boy band in all of Latin America. Fans and the general public have no iota of doubt about their success because one thing has always been true in the history of boy bands for decades – a group of boys who are competent at harmonizing and look good doing it is a sure recipe for a resounding success.
Meet The Men That Make-up CNCO
1. Christopher Velez
Full Name: Christopher Bryant Vélez Muñoz
Date of birth: November 23, 1995
Age: 27
Place of birth: New Jersey
Nationality: American-Ecuadorian
Height: 5′ 11″
Instagram: christopherbvelezm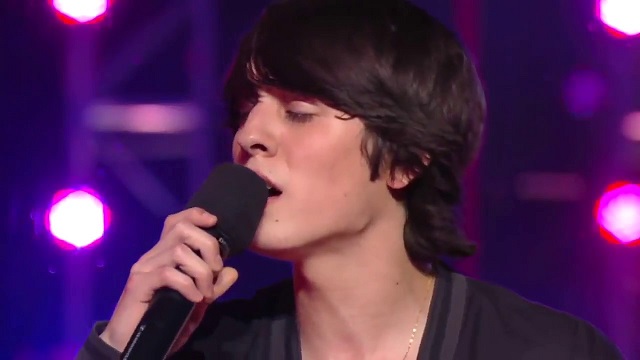 The talented musician was born in New Jersey, in the United States, but moved with his family to their home country of Ecuador when he was 2. He came back to the States at age 18 in search of greener pastures to better his life and that of his family. In the long run, Christopher made the conscious decision to follow his dreams and participate in La Banda Audition. His zeal to succeed motivated him to work extra hard which made him one of the show's favorites and he subsequently made it as one of the 5 members of the boy band CNCO. The oldest member of the CNCO boy band, Velez did different kinds of jobs, including shining shoes to earn a living.
2. Eric Brian
Full Name: Erick Brian Colón Arista
Date of birth: January 3, 2001
Age: 22
Place of birth: Havana, Cuba
Nationality: American-Cuban
Height: 5′ 9″
Instagram: erickbriancolon
Eric is the youngest member of the group. He left Cuba alongside his mum and sister for the United States in 2012, at age 11. The young singer is a soccer fan and his best team is Real Madrid. Growing up in Tampa, Florida where his family settled in the United States, Eric took part in soccer and musical activities, including dancing. During the La Banda competition, he succeeded in stealing the hearts of the judges, as well as the voters who recognized a very unique talent in him, little wonder he made it as a member of the CNCO band. It is also known that the singer's major motivation has always been family, most of whom are still back home in Cuba. According to the young artist, he aims to make his family proud and will always work hard to achieve this goal.
3. Richard Camacho
Full Name: Richard Yashel Camacho Puello
Date of birth: January 22, 1997
Age: 26
Place of birth: New York City
Nationality: American-Dominican
Height: 5′ 9″
Instagram: richardcamacho
Though born in the United States, the singer grew up in the Dominican Republic. Richard's inclination towards entertainment can be described as inherited, as his dad earns a living as a cameraman and musician. On the other hand, his mum is a professional dancer. Richard started experimenting with music from age three and he is currently thriving in his career. The singer shares his talent for music with his younger brother who is also part of the entertainment industry as a singer. Both the judges and the voters recognized his passion for the performing arts and supported his dreams of becoming part of the emerging CNCO band.
4. Zabdiel De Jesus
Full Name: Zabdiel De Jesús
Date of birth: December 13, 1997
Age: 25
Place of birth: Bayamón, Puerto Rico
Nationality: American-Puerto Rican
Height: 5′ 11″
Instagram: zabdieldejesus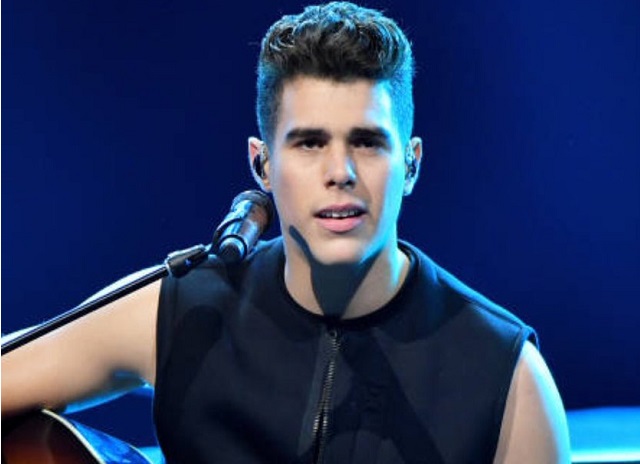 The Puerto Rican has always nurtured the dreams of becoming a famous singer. During his early teens, he joined a salsa and hip-hop group in his place of worship. The young artist is not just a singer, he possesses multi-talents as a singer, musician, instrumentalist, beatboxer, and ballet dancer. As he stood before the audience of the La Banda competition every night, Zabdiel was able to win their hearts by baring his soul on stage anytime he performed. Little wonder he was voted in as a member of the Latino band group CNCO.
What Happened to Joel Pimental and Why Did He Leave?
Full Name: Joel Pimentel De León
Date of birth: February 28, 1999
Age: 24
Place of birth: Victorville, California
Nationality: American-Mexican
Height: 5′ 10″
Instagram: joeldeleon
Joel said that his biggest inspiration in life has always been his late grandfather who motivated him to continue in his singing career and also study Theater in college. He spends his leisure time playing soccer, acting, as well as writing songs. Despite the fact that he lost all hope at one time during the La Banda Contest and concluded in his mind that he was on his way home, his diligence, tenacity, and of course his natural talent came to the rescue, and ultimately, he made it as one of the CNCO band members.
However, after five and a half years of productive stint with the band, Joel left on May 14, 2021. The news was shared by the remaining four members of the band who released a statement in Spanish and English. The statement expressed the band's regrets to see Joel go but wished him well in his future endeavors. From what was shared, the reason behind Joel's exit from the band is that he wants to explore new opportunities.
Joel also released a personal statement on social media, thanking fans and his former bandmates for all the support. He wished them well in their efforts to continue the CNCO legacy. Though things are no longer the same with one member gone, CNCO still stands as one of the trending boy bands in recent times. They now operate as a quartet.
— DELEŌN (@JOELDELE0N) May 9, 2021
Key Facts
The band was launched as a quintet but is now a quartet
Active members of the CNCO are – Richard Camacho, Christopher Velez, Zabdiel De Jesus, and Erick Brian Colon
CNCO was formed on the season finale of the debut season of La Banda
As the winning competitors on La Banda, the five members of CNCO won a 5-year recording deal with Sony Music Latin
Their first single "Tan Facil" was dropped in January 2016
Eric is the youngest member of CNCO
Joel's grandfather inspired him to pursue music
Zabdiel is also a ballet dancer and multi-instrumentalist
Before fame, Christopher Vélez was shining shoes for a living
Fans of the group are called CNCOwners