The name Aaren Simpson may not sound as popular as that of O. J. Simpson, her father, probably because it was silenced long before it could be heard. O.J Simpson or Juicy is a name many of us can certainly identify if not for the right reasons at least for the wrong ones.
He has been in the news for as long as many of us can actually remember. Simpson didn't only appear in the headlines as a renowned NFL player, broadcaster, and actor, but also as a paroled armed robber and kidnapper.
O.J whose career was flourishing was soon to be in the headline for all of the wrong reasons. Firstly, he was linked to the murder of his second wife, Nicole Brown Simpson and her friend, Ron Goldman. Brown and O.J began dating while he was still married to Marguerite. After his divorce in 1979, they got married in 1985 and that year, same welcomed their first child together, Sydney, three years later, they had a son (Justin).
Their marriage soon started shaking as O.J was not only unfaithful but also abusive. In 1992, Nicole filed for divorce after years of both physical and emotional abuse. She was later found dead outside her L.A home along with her friend Ron Goldman, on June 13, 1994.
An autopsy would later reveal that Nicole was stabbed seven times in the neck and scalp with a 140 mm -long gash across her throat. O.J Simpson was later arrested and charged to court for her murder but was found not guilty. He later arrested and sentenced to a reduced thirty-three-year sentence, not for murder this time but for kidnapping and armed robbery, however, he was released on parole in 2017.
Following the murder trials of Nicole, the whole world got to know about Sydney and Justin (Simpson's children with Nicole) because they were everywhere in the news, but not many knew of his other children with first wife – Marguerite.
Facts About Aaren Simpson
Aaren Simpson was one of the three children born to the former NFL player, via his first wife, Marguerite L. Whitley. Unfortunately, the world never got to hear more about little Aaren or what she would have become as her life was cut short at the age of two following a tragic accident that happened on that fateful day in August 1979.
Aaren was born September 24, 1977, as Aaren Lashone Simpson to Orenthal James (popularly known as "O. J." Simpson) and his first wife Marguerite. The couple got married on June 24, 1967, and had two other children – Arnelle L. Simpson (born 1968) and Jason L. Simpson (born 1970) before Aaren. Unfortunately, the couple separated in early 1979.
Asides her, Arnelle and Jason, Aaren has two step-siblings – Sydney Brooke Simpson and Justin Ryan Simpson, who are the product of her father's marriage to wife number two – Nicole Brown.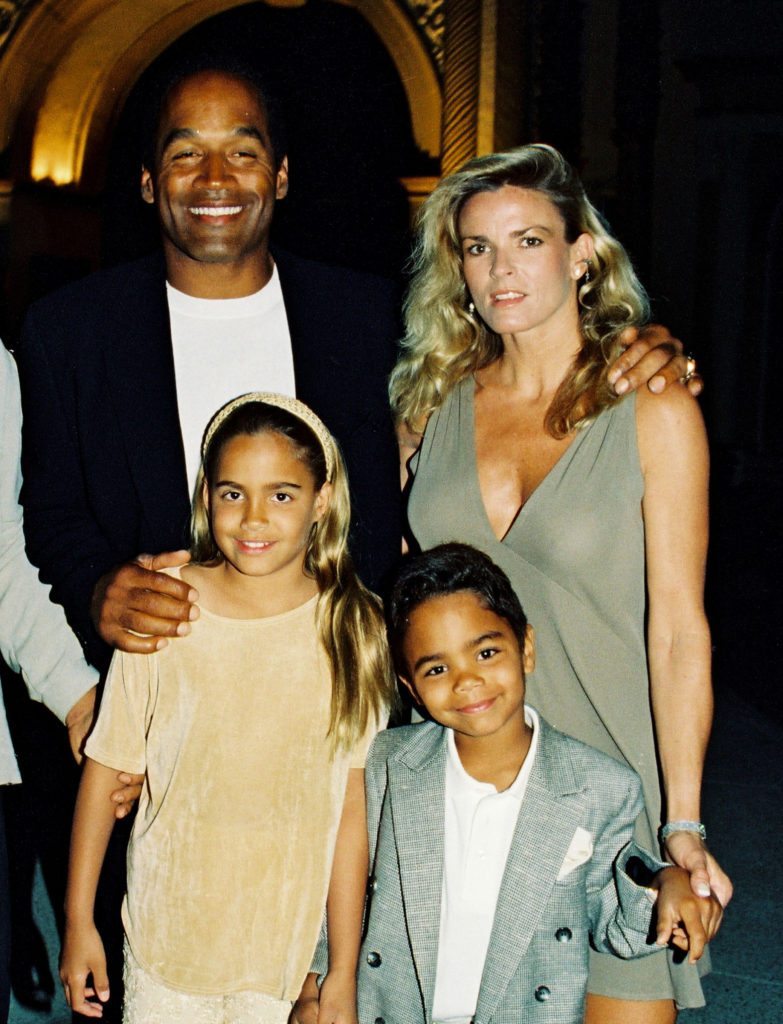 Also Read: Bernie Mac Wife, Kids, Family, Height, How Did He Die?
Her Death
How did Aaren Simpson die? what, killed her? Here are the facts.
There is not so much info about Aaren Simpson, considering the fact that she died at quite an early age but there are details about how she died and what killed her.
Little Aaren died after drowning in the family's swimming pool, less than a month to her second birthday. According to a report by the St. Petersburg Times, she had fallen into a pool on August 18, 1979.
Paramedics responded to a call at the athlete's home, arriving, they found the little toddler lying lifeless beside the pool. After several attempts, they were able to revive her using CPR, she was then placed on life support and rushed to UCLA Medical Center, where she remained in a coma until her death on August 26, 1979. The cause of her death was listed as "respiratory failure."
Her death came at such a trying time for the family which has just gone through the pains of divorce. For her burial, the family held a private funeral service with only close family members and relatives and requested that donations be made in Aaren's name and sent to the UCLA Cancer Research Center, in lieu of flowers.
Her father O.J. Simpson released a statement at the time, thanking everyone across the nation for their kind gestures,  prayers, cards, phone calls, and well-wishes sent across to the family during its mourning period, according to him, it "sustained our family."