The oldest among the Golden Girl actresses was Betty White who was 63 years old at the time she starred in the series, while the youngest was Rue McClanahan who was 51. The two other actresses, Estelle Getty and Beatrice Arthur were 62 and 63 years old respectively, but Beatrice was a few months younger than Betty.
Golden Girl is an American sitcom that aired on NBC from 1985 to 1992. It featured the four female characters named above who were mostly older than 50, but enjoyed huge success and gained massive popularity. The lead actresses won Emmys for their respective performances in the series. Due to the fact that they didn't use their actual ages in the series, many fans have been curious about their real ages and where they are currently.
The Golden Girl Characters and their Ages
1. Rue McClanahan
Full Name: Eddi-Rue McClanahan
Date of Birth: February 21, 1934
Date of Death:: June 3, 2010
Birth Place: Healdton, Oklahoma, U.S.
Character: Blanche Devereaux
Character's Age in the Series: 53 years old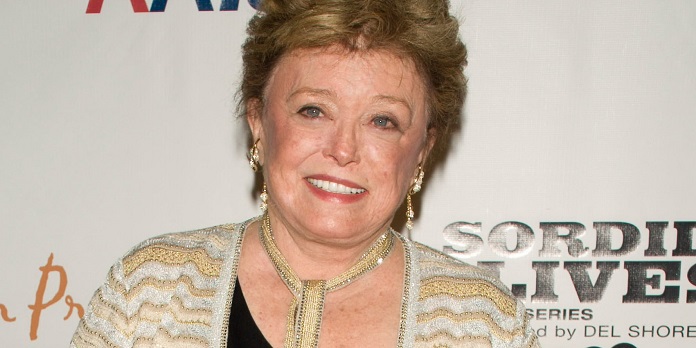 The youngest of the Golden Girls' principal female characters was Rue McClanahan. She was born in Healdton, Oklahoma, to Dreda RheuaNell, a beautician, and William Edwin Bill McClanahan, a contractor. In the series, she played the role of Blanche Devereaux, a sharp, saucy, Southern belle who had an excessive amount of extramarital lust for men.
In the sitcom, she owned the home she resided in, which she rented to her three housemates and closest friends; Sophia Petrillo, Dorothy Zbornak, and Rose Nylund. The other three housemates were over ten years older than her. For her role in the Golden Girls sitcom, McClanahan was nominated for four Emmy Awards in the category of Outstanding Lead Actress in a Comedy Series. The actress was married up to six times while she was alive and had just one son Mark Bish with her first husband Tom Bish.
Rue McClanahan died in 2010 at the age of 76 from what appeared to be the consequences of a brain hemorrhage. Before that, it was reported that she had received successful treatment for breast cancer.
2. Estelle Getty 
Full Name: Estelle Sher
Date of Birth: July 25, 1923
Date of Death: July 22, 2008
Birth Place: Manhattan, New York City, U.S.
Character: Sophia Petrillo
Character's Age in the Series: 79 years old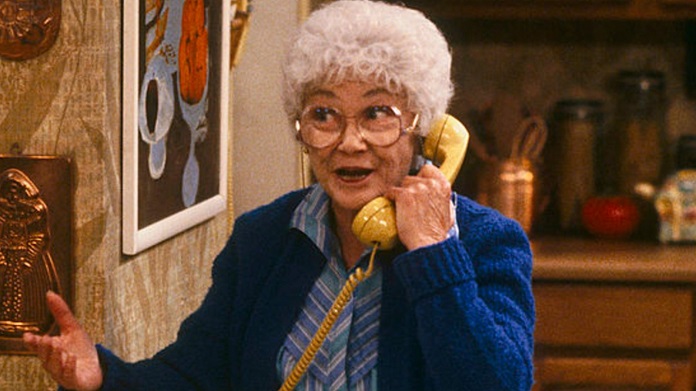 In the Golden Girls television series, Estelle Getty played the role of Sophia Petrillo. In the sitcom, she doubled as Dorothy's mother and lived in the same apartment as two other women. Despite the fact that her on-screen daughter was a year older than her, Estelle was actually the youngest of the flatmates.
According to reports, she appeared in an audition for the part but was first rejected because she was too young. She was given a second chance to audition for Sophia, and this time she went all out, wearing a grey wig, grandmotherly clothing, and cosmetics that made her look older than she actually was. Estelle was excellent in the role and later won an Emmy in 1988 for Outstanding Supporting Actress in a Comedy Series.
She was the women's group's straight shooter and was well-known for her culinary prowess. However, Estelle was the first Golden Girl to pass away, which was heartbreaking. She passed away from severe dementia and a Lewy body in July 2008 at the age of 84.
3. Betty White
Full Name: Betty Marion White Ludden
Date of Birth: January 17, 1922
Date of Death: December 31, 2021
Birth Place: Oak Park, Illinois, U.S.
Character: Rose Nylund
Character's Age in the Series: 55 years old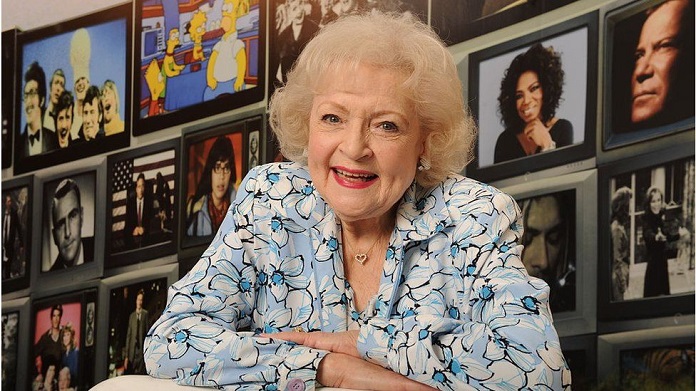 Betty White starred as Rose Nylund, a Norwegian-American who was raised in a small farming community in St. Olaf, Minnesota, in the sitcom. She was one of the four women that lived in Miami with her five children after her husband passed away. Because of the endearing naivete that her character exhibited in the series, she was one of the Golden Girl cast members that viewers liked.
Her agricultural upbringing was the subject of many of her jokes, and it is presumed that she is illiterate. But she won over her supporters with the kindness she displayed while expressing her dull opinions.
How Old was Betty White in Golden Girls?
Betty White was 63 years old at the time she starred in the Golden Girl series. This is based on her date of birth and the year the series was aired on NBC. She took the role of Rose Nylund, a 55-year-old woman in the movie series. She had a long and prosperous career in Hollywood and formerly held the record for the longest-acting actress, according to the Guinness World Records.
Sadly, she passed away on December 31, 2021, just a few weeks shy of turning 100. Jeff Witjas, Betty's agent, claims that she passed away peacefully while sleeping.
4. Beatrice Arthur
Full Name: Bernice Frankel Beatrice
Date of Birth: May 13, 1922
Date of Death: April 25, 2009
Birth Place: Brooklyn, New York, U.S.
Character: Dorothy Zbornak
Character's Age in the Series: 53 years old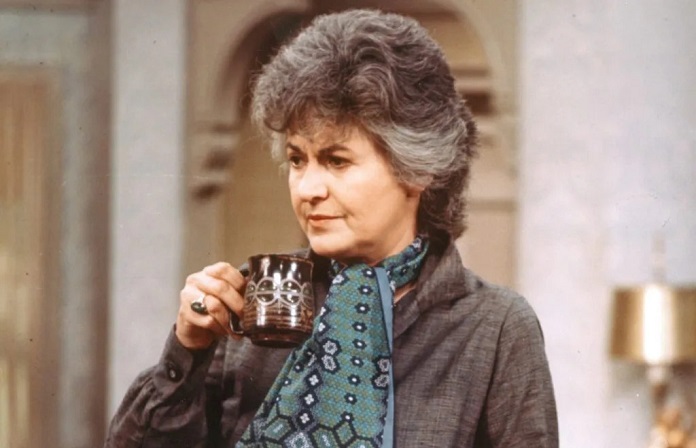 The actress's first name was Bernice Frankel, but she later changed it to Beatrice Arthur, which is a misspelled form of the name of her first husband. She began acting in 1947 and has since been in a number of films and television programs.
However, she became well-known for her role in the 1985 Golden Girl sitcom. She was the lone divorcee among the four women who would subsequently share a home in Miami while playing the part of Dorothy Zbornak.
How Old was Beatrice Arthur in Golden Girl?
Beatrice Arthur was 63 years when she took the role of Dorothy Zbornak, a substitute teacher and divorced mother in the American sitcom. In her role, she portrayed the character of a lady who was married for 38 years to the same man that impregnated her while she was in high school. In April 2009, Beatrice died in her Los Angeles home from lung cancer complications at the age of 86 years old.
Are Any of the Golden Girls Still Alive?
Presently, none of the American sitcom Golden Girl characters are still alive. Despite the fact that none of the co-stars are currently alive, their legacies and impact live on in the movie world. It is believed that their characters in the series remain legendary to this day.
How Old were the Golden Girls When They Died?
The following is a recap of the ages of the four Golden Girls when they died and the circumstances that led to their deaths:
Rue McClanahan
Rue McClanahan passed away at the age of 76 in 2010 from what was considered an effect of a brain hemorrhage.
Estelle Getty 
In July 2008, at the age of 84 years old, Estelle Getty passed away from severe dementia with a Lewy body.
Betty White
Betty White died on December 31, 2021, just a few weeks before celebrating her 100 years birthday.
Beatrice Arthur
Beatrice Arthur died at the age of 86 in April 2009 from complications related to lung cancer.
The Golden Girl Production Aired For Nearly 7 Years
The American sitcom, which ran for seven seasons, was produced by Susan Harris, Paul Junger Witt, and Tony Thomas. From September 14th, 1985, to May 9th, 1992, 180 half-hour episodes of the show were aired by NBC during the course of its seven seasons. Touchstone Television and Witt/Thomas/Harris production companies produced the sitcom series.
The iconic sitcom's theme tune was created by Cynthia Fee, and it received numerous honors. The honors include three Golden Globe Awards for Best Television Series-Musical or Comedy and two Primetime Emmy Awards for Outstanding Comedy Series.