Lucas Till has had a number of famous girlfriends over the years, but is he now married or still in a relationship?
Lucas Till is not married and does not have a wife but has been in relationships with Carlson Young (2012 – 2013), Kayslee Collins (2010 – 2012) and Debby Ryan (2010), Miley Cyrus, Taylor Swift,
Celebrity actor Lucas Daniel Till certainly has a spot as one of America's top young heartthrobs. The 33-year-old has been linked to some of the most popular, and powerful women in Hollywood.
In a very Pete Davidson move, Lucas has apparently dated singers Miley Cyrus and Taylor Swift, but unlike Pete, his classic good looks and charisma show us why. Find out who Lucas Till is currently involved with as well as all his ex-girlfriends in the next few lines, and if he is now married or not.
Has Lucas Till Ever Been Married?
Lucas has been rolling with some of America's hottest female stars and from time to time, he's even gotten serious with a few of them. In spite of all the glamour, his love life seems to be filled with, the actor is largely believed to still be single and has never been married.
Currently, nobody knows for certain if he wants to keep things that way, as he has become more and more circumspect about his love life as he's gotten older. Guess we would have to find out whether the MacGyver star has any plans of settling down or not.
How Many Ex-Girlfriends Does Lucas Till Have?
A successful, charming and eligible man such as Lucas will always spark a lot of interest when it comes to his relationships. As severally mentioned above, his dating history is impressively full of heavy-weight celebrities and his relationship with each of them generated significant public attention while it lasted. In ascending order, (from the oldest to the most recent), here are all Lucas Till's ex-girlfriends.
Miley Cyrus 
Date of Birth: November 23, 1992
Place of Birth: Franklin, Tennessee
Age: 31 Years Old
Occupation: Singer, Actress
Relationship Timeline: 2009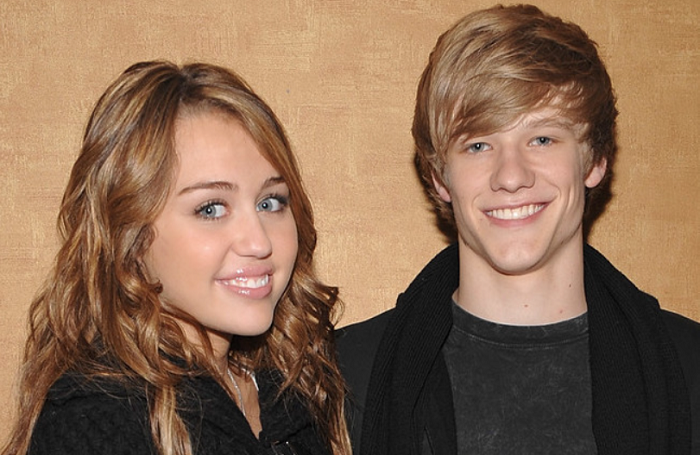 The Cyrus family is one of the most powerful in American showbiz and Miley Cyrus is the family's superstar. Born in Tennessee to 1990s country singer Billy Ray Cyrus, Miley, then a teenager, became famous as the main character of the Disney channel musical show, Hannah Montana. Moving on from acting, Miley ventured out into the music world and struck gold, becoming one of the country's bestselling musical acts of the past decade.
Lucas was said to have met Cyrus during the shooting of the 2009 movie, The Miley Cyrus Movie where he played Miley's love interest. The young pair sought to take their love from the screen to real life, but could only hold the relationship for just three months before deciding to give it up. Miley never publicly commented on what made them split up, but it might have something to do with how quickly he moved on with this next girlfriend.
Taylor Swift 
Date of Birth: December 13, 1989
Place of Birth: Reading, Pennsylvania
Age: 33 Years Old
Occupation: Singer, Songwriter, Producer
Relationship Timeline: 2009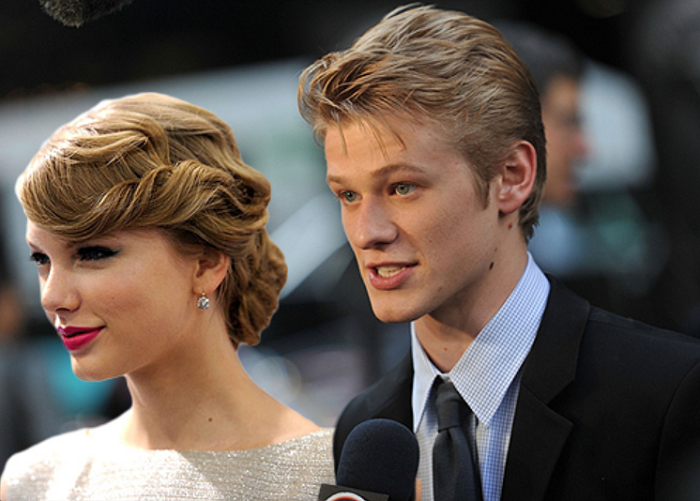 Taylor Alison Swift is an American singer-songwriter born in Pennsylvania. Taylor began her musical career when she was pretty young, taking part in various singing and songwriting contests across the country. Primarily starting out as a country singer, she made a bold transition into pop music and the results have been outstanding and enriching on her part. The point is that Taylor Swift is one of the most powerful women in music today.
Although she wasn't exactly at superstar status when she and Lucas dated, it's still a big deal. So Lucas Till and Taylor Swift met way back in 2008 also on the set of the Hannah Montana Movie, but they didn't get together until much later in mid-2009. What made the whole world know about their romance was Till's appearance in Taylor's 2009 music video for 'You Belong with Me'.
This relationship, much like Lucas's former one, didn't last very. The actor told MTV that he and the multi-Grammy-winning singer, "dated for a little bit, but there was no friction because we were too nice." It seems like Lucas wasn't too happy with his singer girlfriend's easygoing nature, and decided to look for something with a little less sugar and more spice.
Debby Ryan
Date of Birth: May 13, 1993
Place of Birth: Huntsville, Alabama
Age: 30 Years Old
Occupation: Actor and Singer
Relationship Timeline: 2010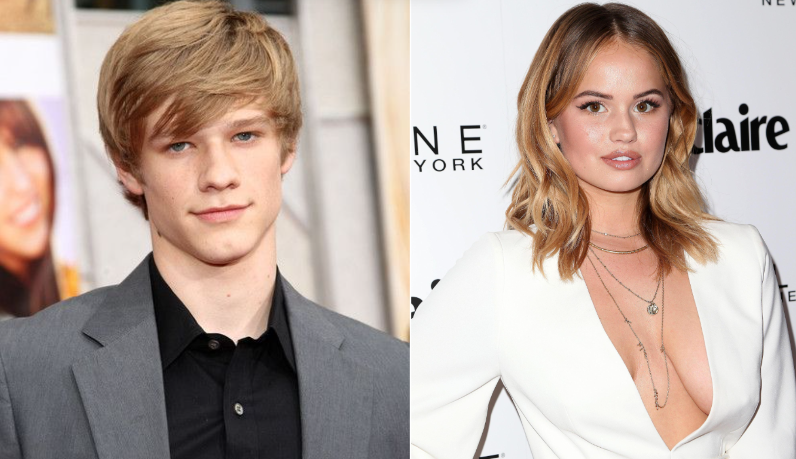 Debby Ryan is an American actress and singer famous for her supporting role as Bailey Pickett in the Disney Channel original series, 'The Suite Life on Deck'. Debby began her acting career when she was only seven at professional theatres before she was later cast in the show after Disney conducted a nationwide talent hunt. She is most recently known for her role in the Netflix series 'Insatiable'.
Lucas and Debby were first linked together in January 2010 but like all his previous relationships, this one was also short-lived and it ended in a few months. Ryan recently got married to Josh Dun in 2019.
Kayslee Collins
Date of Birth: March 28, 1991
Place of Birth: San Diego, California
Age: 32 Years Old
Occupation: Singer and Actress
Relationship Timeline: 2010-2012
Not too long after his split from Ryan, Lucas jumped right into another relationship with singer and actress, Kayslee Collins. Collins was born in San Diego, California in 1991 and began acting when she was a little child. She is mostly known for her breakout role in the 2007 tween show 'iCarly', but has gone on to appear in movies like 'Zoey 101' (2005), and 'The Homes' (2011).
Lucas and Kayslee were together for two solid years – a surprising feat for the actor who seemed to have created a reputation for not sticking too long in relationships. It is unclear what made them split up, but by 2012 they were no longer together. Kayslee has since gone underground and not much is known about her current relationship status.
Carlson Young
Date of Birth: October 29, 1990
Place of Birth: Fort Worth, Texas
Age: 33 Years Old
Occupation: Actress and Filmmaker
Relationship Timeline: 2012-2013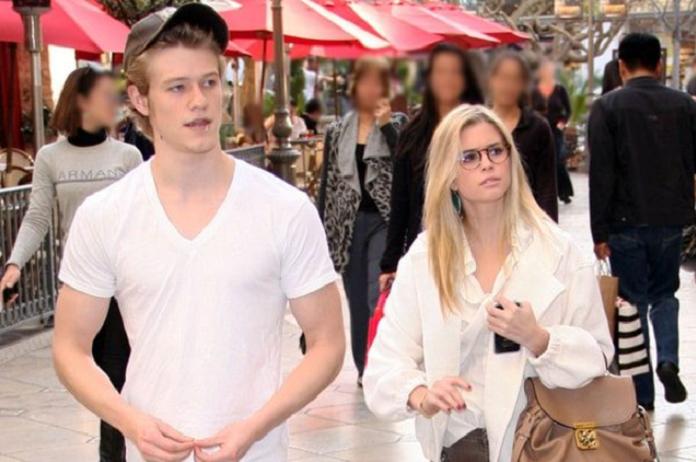 Lucas Till's relationship with actress, Carlson Young is probably his sketchiest relationship. Just like Lucas, Carlson is from Texas- a fact that seems to have brought them together. She was born to a geologist father named Marshall Young and she studied Creative Writing at the University of Southern California before dropping out to pursue an acting career.
Her first known movie appearance was in the first season of the television series, 'Scream: The Television Series' (2015). She also starred as the main character in the 2018 movie, 'The Blazing World', a movie she also wrote and directed.
Carlson and Lucas were believed to have dated from 2012 through 2013. What led to their breakup was not made public, as Lucas obviously doesn't like to talk about his exes. Anyways, while Lucas is still single, Carlson is not. She is currently married to Isom Innis, a band member of the American band, 'Foster the People'.
Who Is Lucas Till Dating Now?
At this point, it's all hearsay, but fans of the MacGyver actor believe he is currently in a relationship with co-actor Levy Tran who appears alongside him in the series. It would appear that the two had been dating for a while before fans figured it out.
It all began when Till somehow managed to know when Levy was going to come on board as part of the show's cast. He was also the first MacGyver cast member to reveal this on Instagram, causing fans to believe that he and Levy were already an item by then.
Further rumors were ignited when Levy shared a video of Lucas with her dog on social media at the peak of the lockdown.
This meant the couple was probably quarantined together during that period, further intensifying the belief that they were in a solid relationship. Before joining MacGyver, Levy Tran had appeared in other television shows like, 'The Haunting of Hill House' and 'Shameless'