Actress Jodi Lyn O'keefe has been in relationships with several men since she became popular. These men are Al Santos (1995), Jaime Gomez (1998), John Cusack (2003 – 2009), and Douglas Little (2015 – ?). She also dated American actor and filmmaker Don Johnson from 1996 to 1997 and went as far as getting engaged to him but for some reason, they never made it to the alter.
One can't claim that Jodi Lyn O'keefe's relationships have been as fulfilling as her acting career. She has had several failed relationships and doesn't seem to have found what she is looking for in a romantic partner.
More than being an actress, O'Keefe is also a model and fashion designer. The American celebrity has been a part of Hollywood since 1995 when she played Maggie Cory in at least fifteen episodes of NBC's Another World. She gained mainstream recognition the following year when she started playing Cassidy Bridges on Nash Bridges.
In the years that followed, O'Keefe would earn the admiration of moviegoers across the globe for her portrayal of various characters in movies and TV shows like She's All That, Hit the Floor, Halloween H20, Prison Break, and The Vampires Diaries.
Thanks to the exposure she got from her career, the 45 year old native of Cliffwood Beach, New Jersey has a lot of fans who find even the most trivial things about her to be newsworthy.
Because of this, they follow her personal life, especially her love life, as much as they keep up with her career. While the actress seems to prefer keeping details of her relationships away from gossip sites, it is no secret she has dated several popular men.
Jodi Lyn O'keefe Has Never Been Married But Was Once Engaged To Don Johnson Whom She Dated From 1996 to 1997
Considering her age, it is not hard to see why people tend to assume that the Nash Bridges actress is married and go all out searching for information about her husband and the family she's supposed to have built with him.
Based on what we know, it wouldn't be out of place to conclude that she is open to getting married and starting a family. But as far as facts are concerned, none of Jodi Lyn O'keefe's relationships have seen her walk down the aisle. The actress is not married and has never been, however, she once came close to that.
In the early days of her career, she dated and was engaged to Don Johnson at some point. The American actor and filmmaker was her co-star on Nash Bridges and they reportedly dated from 1996 to 1997.
Their relationship stirred a lot of controversy because of the massive age gap between the two. Don was 47 years old while O'Keefe was only 18; he wasn't just old enough to be her father, she played his daughter in the CBS series.
Although they had gotten so serious that they got engaged, they never got to tie the knot and the reason for their separation is best known to them. About two years after they broke up, precisely on the 29th of April 1999, Johnson got married for the fifth time to a San Francisco socialite named Kelley Phleger.
The couple has so far given birth to three children. Their first child is a daughter named Atherton Grace and she was born on the 28th of December 1999. Atherton has two younger brothers named Jasper and Deacon; they were respectively born on the 6th of June 2000 and the 29th of April 2006.
Other Men The Actress Has Loved Over Time
As it is with most Hollywood figures, the Prison Break actress has dated several people since she came to the limelight. And as far as the public knows, her first lover was Al Santos. It was after him that she dated Don Johnson.
Al Santos (1995)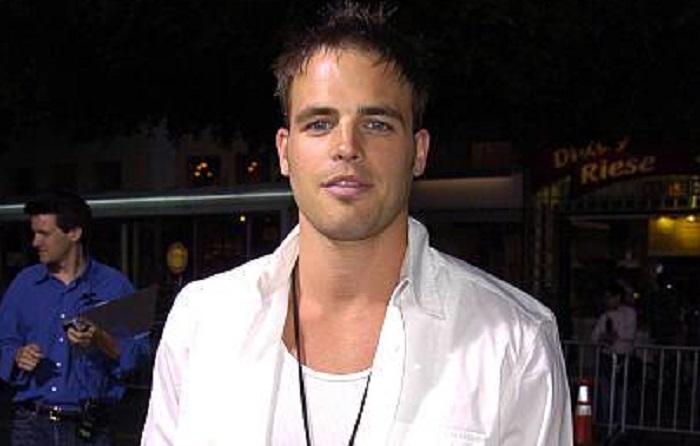 A former model born in New York City, Al Santos now makes a living as an actor and producer. He made his acting debut in 2000 when he started playing Johnny Bishop/Brad Johnson on The WB sitcom created by Darren Star, Grosse Pointe.
The following year, he was seen on two episodes of Nash Bridges but according to public records, he had known Jodi before this as it was in 1995 that they reportedly dated. Details regarding how they met, fell in love, and began dating are yet to be unveiled.
In fact, apart from the claims that they dated in 1995, it is hard to tell anything about what happened between the two. Since the relationship ended, if they truly dated, Al Santos has dated other popular women including Susan Ward, Nicki Aycox, Camille Guaty, Adrianna Costa, and Kaley Cuoco.
Jaime Gomez (1998)
Jaime Gomez is an American actor from Los Angeles, California. Apart from acting, he is a cinematographer, writer, director, and producer. If we are not mistaken, he has been a part of Hollywood since 1988 when he played Tomas Mata in the "Gangs" episode of the TV series, CBS Schoolbreak Special.
Since then, he has pulled off no fewer than 67 roles across the small and big screen. Nonetheless, his role as Evan Cortez in Nash Bridges remains his most notable project.
Presumably, Jaime Gomez and Jodi Lyn O'Keefe met on the set of the series; we can only confirm that they started dating after the actress and Don Johnson ended their relationship. The Jamie-Jodi relationship was also short-lived, it started and ended in 1998.
John Cusack (2003 – 2009)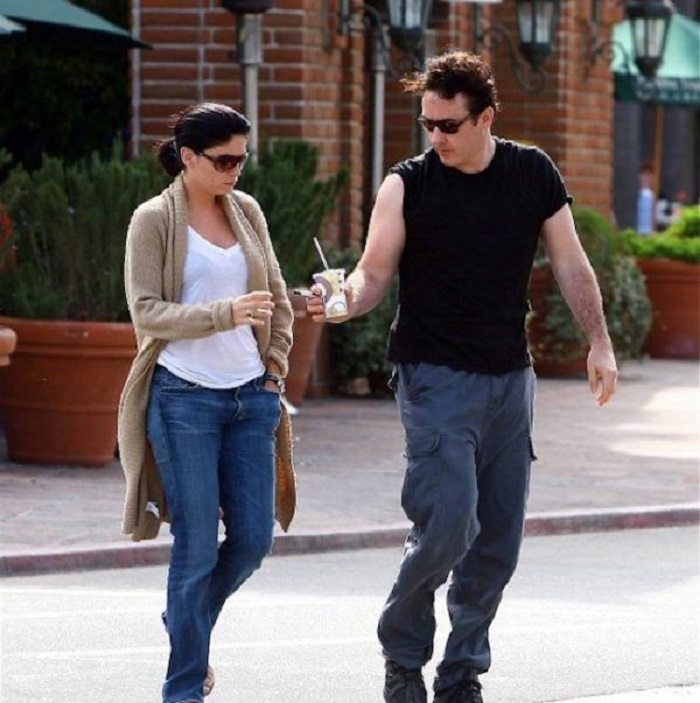 For about four years after her breakup with Jaime Gomez, nothing was heard about Jodi Lyn O'keefe's relationships until it emerged sometime in 2003 that she is dating John Cusack, a famous American actor, screenwriter, and producer known for his political activism.
Cusack is admired for the characters he has played in dozens of popular movies like Say Anything…, Sixteen Candles, High Fidelity, Maps to the Stars, and much more.
Jodi's relationship with Cusack was serious as they dated for roughly half a decade. It is said that Jodi was so fond of John that she wanted to become his wife. Cusack, as claimed by sources close to the two, wasn't ready for marriage so he pulled plugs on the relationship.
Douglas Little (2015 – ?)
Over half a decade after her relationship with John Cusack came to an end, sometime in 2015, the actress began dating a perfumer and Los Angeles artist named Douglas Little. There are reports that the two are no longer together, that they broke up in 2019. If one must believe these reports, then you should as well believe that the actress is single.
From what we gathered, the belief that they are no longer together emanated from the fact that the last picture of the two together on Jodi's Instagram page was shared in February 2019.