Sebastián Nadal is the father of Rafael Nadal, the 22-time Grand Slam Tennis Champion. Full name – Sebastián Nadal Homar; he was born on October 3, 1963, and is a 59 year-old businessman from Mallorca, Spain.
Sebastián is the owner of several businesses, including an insurance company, a glass and window company called Vidres Mallorca, and a restaurant known as Sa Punta, also in Mallorca. His son, the legendary tennis star, does not require much of an introduction to any sports-loving individual. Being the father of a celebrity has exposed Sebastián Nadal to the spotlight, and this article focuses on all there is to know about the Spanish businessman.
Summary of Sebastián Nadal's Biography
Full Name: Sebastián Nadal Homar
Gender: Male
Date of Birth: October 3, 1963
Place of Birth: Manacor, Mallorca, Spain
Sebastián Nadal's Age: 59 Years Old
Ethnicity: Latino
Nationality: Spanish
Zodiac Sign: Libra
Sexual Orientation: Straight
Religion: Christianity
Marital Status: Married
Sebastián Nadal's Wife: Ana María Parera
Children: Rafael Nadal (son), Maria Isabel Nadal (daughter)
Sebastián Nadal's Parents: Rafael Nadal Nadal (father), Isabel Homar (mother)
Siblings: Toni Nadal Vives Homar (brother), Miguel Angel Nadal Homar (brother)
Eye Color: Dark Brown
Hair Color: Grey
Occupation: Businessman
Sebastián Nadal's Net Worth: Est. $10 million
Famous for: Being Rafael Nadal's father
Sebastián Nadal Was Born In The 60s
Sebastián Nadal was born Sebastián Nadal Homar on October 3, 1963, in Manacor, Mallorca, Spain. His birth sign is Libra, while his birth status in the European country confers on him the rights, responsibilities, and privileges of a Spanish citizen. Raphael Nadal's father also belongs to the Latino ethnic group and possesses all the physical features that come with that.
The Mallorca-based businessman is one of three children born to a Spanish couple in the 1960s. Not much is known about his father, Rafael Nadal Nadal, and even less information is available about his mother, whose name was Isabel Homar. Sebastián Nadal grew up in the city of Mallorca alongside two brothers, Toni Nadal Vives Homar and Miguel Angel Nadal Homar.
His brother, Toni Nadal, is a retired professional tennis player and currently works as a tennis coach. One of his main clients is the legendary tennis player Rafael Nadal, who happens to be Toni's nephew.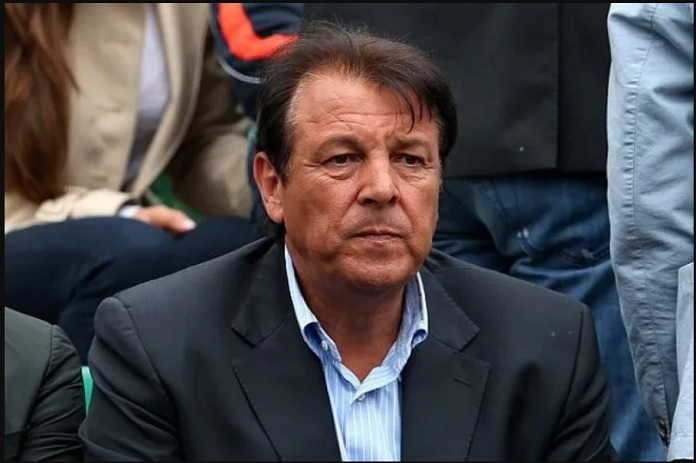 The business tycoon's other brother, Miguel Angel Nadal Homar, retired from being a professional soccer player at the age of 39 and is a former Real Mallorca, FC Barcelona, and Spanish International versatile defender and midfielder.
During his playing career, Miguel Angel Nadal Homar played in 3 world cups and Euro '96. He was also linked to Manchester United in 1996, but despite his desire to play in the English Premier League, the man who was nicknamed The Beast turned down the offer because of family concerns and the fact that it came quite late in his playing career.
Sebastián Nadal spent most of his childhood in a small Mallorcan village, but details of his formal education background remain an unknown aspect of his life to this point.
Rafael Nadal's Father Is A Successful Businessman
Rafael Nadal's father loves flying under the public and media radar. As a result, beyond the regular appearances he makes at his son's tennis games, it took a little while for people to find out just how successful he is in his own right. To put those facts in perspective, Sebastián Nadal is a successful businessman with several business interests around the world.
Most of his businesses are based in his home country of Spain, including an insurance company, a glass and window company called Vidres Mallorca, and Sa Punta, a classy restaurant in the city of Mallorca. Sa Punta is especially popular and has been covered by several magazines due to the various references Rafael Nadal has made to the restaurant as being one of the places he feels very much at home due to its ambiance and the quality of services that customers receive when they chose to dine at the restaurant.
Whether he is still an active businessman is something the public and the media are unaware of. His net worth of an estimated $10 million is just enough indication of the level of success he has achieved as a businessman.
Sebastián Nadal Is Married To Ana María Parera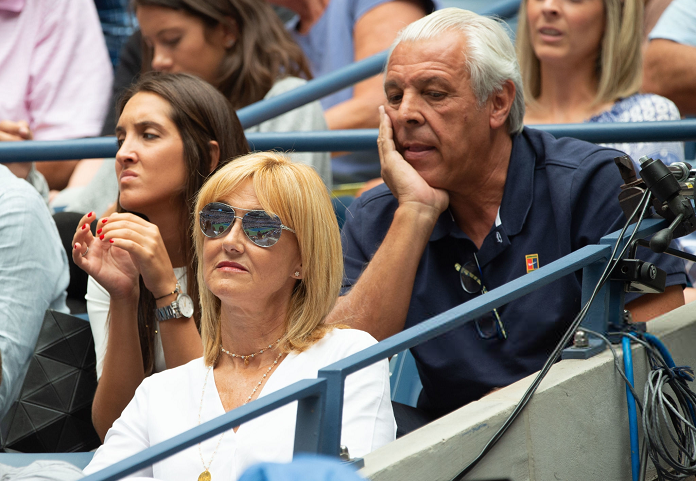 Sebastián Nadal has been married to Ana María Parera for over three decades now. Not much is known about Rafael Nadal's mother, including her early life, family, and educational background. Several media outlets have claimed that she was also a businesswoman who dealt on perfumes before settling down to married life and abandoning her perfume business to care for her husband and children.
Sebastián Nadal has kept the details of his relationship with the mother of his tennis superstar son away from the public, and the resultant effect of this decision is that except for close friends and family members, no one seems to know how, where, or when the couple met. The information on how long they dated before exchanging marital vows is unknown to the public. Lastly, the exact details of the wedding event itself have also been kept secret.
Sebastián Nadal And His Wife Were Separated For Two Years
Rafael Nadal's parents undoubtedly have a good marriage, but it has not been without its challenges. In 2009, one of these challenges led to a mutual decision between the restaurateur and his wife to go their separate ways.
Several outlets and interviews conducted by their son, Rafael Nadal, in the aftermath of the decision, suggest that the union was officially dissolved. Still, there have been opposing views that claim that the couple was only separated. The bottom line, however, was that Sebastián Nadal's marriage to Ana María Parera almost ended.
The split lasted for two years, but the suggestion that they were only separated was proven to be true when they reunited in 2011 and were seen together at their son's opening match at Wimbledon that year.
Sebastián Nadal Has Two Children With His Wife
Most sports fans are aware of Sebastián Nadal and Ana Maria Parera's first son, Rafael Nadal, who was born in Manacor, Mallorca, Spain, on June 3, 1986. Those same sports fans have also noticed the fact that there is always a young woman seated beside the 22-time Grand Slam Champion's parents at his games.
The woman in question is Rafael Nadal's younger sister, Maria Isabel Nadal. Nicknamed Maribel, Sebastián Nadal's only daughter was born in 1989 and has a degree in sports management. She is currently a marketing and sales executive at Rafa Academy, a sports franchise owned by the businessman's oldest child and son, Rafael Nadal.
Father and son have a very close relationship, and the businessman has contributed immensely to his son's highly successful tennis career. He is almost always present at his games with his wife and the rest of the family to cheer him on. The one occasion when the family wasn't together was during the time of separation from his wife.
That period immensely affected the way Rafael Nadal went about his profession and resulted in his only loss on the clay court between 2005 to 2014. Sebastián Nadal taught his son the value of family, and seeing that the tennis star is a highly family-centric man, it is a fair assessment to say that those lessons in family values hit their mark.