Instagram is currently owned by Meta Platforms, Inc., the parent company of Facebook. The company was initially founded and owned by Mike Krieger and Kevin Systrom, who launched the social media platform on October 6, 2010. However, Instagram was later acquired by Mark Zuckerberg's Facebook Inc (Meta). on April 9, 2012.
With over one billion active users, Instagram is no doubt one of the biggest and most used social media platforms around the globe. Its emergence has no doubt transformed the world's social interaction space. Perhaps, this is thanks to the management of Facebook Inc., which now runs the company.
Since its inception, the social media giant (Facebook) has bought out other companies and made them better than they originally were. As such, we can't help but imagine what would have become of them if Facebook didn't buy them up.
Meet The Computer Programmer and Software Engineer That Created Instagram
Behind the powerful and ever-growing social media platform are two intelligent, creative, and smart entrepreneurs who have a deeper understanding of the tech world.
Kevin Systrom
Kevin Systrom is a computer programmer and entrepreneur born in Holliston, Massachusetts on December 30, 1983. He had his first encounter with computer programming while at Middlesex School in Concord, Massachusetts. His interest in programming began to grow as he was building his level while playing Doom 2. After high school, he went ahead to study at Stanford University, where he got his Bachelor's degree in Management Science and Engineering in 2006.
While at school, Kevin chose to study photography at Florence during his third-year winter term over a recruitment offer from Mark Zuckerberg. He had the opportunity to take up an internship at Odeon (this was the company through which Twitter came up) through a fellowship program (Mayfield Fellows Program) from Stanford University; this was the program that first opened his eyes to the startup world. Having worked with Google for a while, Systrom called it quits and joined a location recommendation startup (Nextstop), which was set up by a former employee from Google but was later bought over by Facebook Inc. in 2010.
Putting his programming skills into practice, Systrom nursed an idea of linking social games with location check-ins, the model of which was later transformed to Burbn. One would wonder how he thought of this but the whole idea was born out of his girlfriend's unwillingness to post her photos due to the poor status of these photos shot with an iPhone 4 camera during their vacation in Mexico. To rectify this, the filter has to be used in improving the qualities of the photos. This prompted Systrom to invent the X-pro II filter that is used on Instagram to this day.
Systrom quit his job to work on Burbn and launched a company with it. To his surprise, he received seed funding from Baseline Ventures and Andreessen Horowitz amounting to $500,000. These two were the major investors at the initial stage of the implementation of the idea, who Systrom came across at a startup party in Silicon Valley. Kevin Systrom and Mike Krieger then came together in San Francisco to build Burbn.
Mike Krieger
Mike Krieger is a Brazilian-American entrepreneur and software engineer who was born on March 4, 1986 and grew up in Sao Paulo, Brazil, before relocating to California in 2004 to attend Stanford University to study symbolic systems. He received his Master's degree from the same institution.
Mike came across Kevin Systrom while in school, and they have been working together on various ideas ever since then. Krieger was known as the backbone behind the engineering and user experience development of Instagram in the early days. He designed Instagram to work as an app on iOS and other operating system applications.
Interesting Key Takeaways
Instagram was founded originally by Kevin Systrom and Mike Krieger.
Instagram began operating on October 6, 2010
After 2 months of its launch, it had over 1 million users.
Facebook acquired Instagram for $1 billion in April 2012.
Kevin Systrom got $400 million while Mike Krieger got $100 million based on their respective shares in the company at the time.
Kevin Systrom and Mike Krieger were retained as CEO and CTO respectively after Facebook bought over Instagram.
Mark Zuckerberg has about a 29.3% stake in Instagram's share.
Kevin Systrom and Mike Krieger resigned from the management of Instagram in 2018 after a disagreement with Facebook over the app's direction.
Instagram is still under the management of Facebook with about 1 billion active monthly users and 450 employees on its payroll.
The Birth of Instagram
Kevin Systrom and his old-time friend in the university, Mike Krieger, came together in San Francisco and designed Burbn (which was an HTML-5 check-in service) to a service product that is multifunctional (allowing users to do many things) such as make plans (future check-ins), make points for hanging out with friends, check into locations, post pictures and do many other things.
Systrom and Kieger later thought that Burbn was loaded with too many features than necessary and might look complicated for users, a resolution they made while remembering how they were taught at Mayfield Fellows Program. They thereafter agreed to concentrate on a particular feature, which is photo sharing. This development was what brought about Instagram. The application began operation on October 6, 2010 and just 2 months after launching, it recorded over 1 million users, an indication that the platform was going to be a huge success in the photo-sharing social media space.
Apart from the two founders of Instagram, some investors contributed to the initial startup seed fund, known as seed investors, and other individuals later invested in Instagram, known as the series A investors.
List of Instagram's Investors Before Facebook's Takeover
| | | |
| --- | --- | --- |
| S/N | Investor  | Investment |
| 1 | Kevin Systrom | 40% stake |
| 2 | Mike Krieger | 10% stake |
| 3 | Steve Anderson (founded Baseline Venture) | $500,000 seed round & $7 million Series A Round |
| 4 | Andreessen Horowitz | $500,000 seed Round |
| 5 | Adam D'Angelo (Quora co-founder) | $7 million series A Round |
| 6 | Jack Dorsey (founded Square & co-founded Twitter) | $7 million series A Round |
| 7 | Chris Sacca (former Google employee) | $7 million series A Round |
Facebook's Acquisition of Instagram for $1 Billion In Cash and Stock
After the launch of Instagram on iOS devices in October 2010, it grew to have 1 million users within two months. Systrom and his colleague were excited with the results, as the number of users kept growing massively. In less than a year of launching the platform, it had grown to 10 million users. Meanwhile, Facebook's founder Mark Zuckerberg had been in private talks with Systrom and Krieger over the possible acquisition of the photo-sharing platform.
With the high rate of daily signup by iPhone users, Instagram had recorded 30 million users in the first quarter of 2012, a significant increase in the number of users. On April 3, 2012, Instagram launched its Android app and had 1 million sign-ups in just 24 hours of its launch. The launch of the android app was a step in the right direction, as evident in the high number of signups even right from the first day.
By April 9, 2012, the number of signups on the android OS had skyrocketed to 5 million, and on the same day, Instagram was acquired by Facebook Inc. Facebook acquired Instagram for $1 billion in cash and stock, making it one of the biggest acquisitions by the company.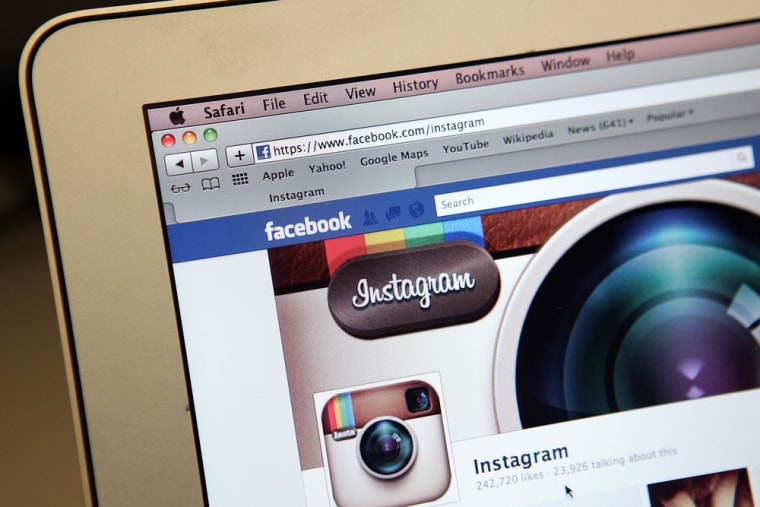 As at the time of the acquisition, Instagram had 13 employees and the number of employees began to grow thereafter. One would have asked why the founders were in a hurry to sell out Instagram with the huge potential the platform had, but the founders have their good reasons for taking such a decision at that time. They stated that the company needed the best resources to continue growing at that fast pace, and Facebook has adequate resources and commitment for the growth Instagram requires.
Secondly, when Systrom was asked about the sale of Instagram, he stated that he was not after the economic gain he would have got if he waited further to sell at a much bigger amount, but his concern and interest was more on the positive effect the platform would make in the life of people and the society in general.
The New Instagram Investors and What They Do Currently
One would wonder how Facebook could be so rich to be paying heavily for these buyouts. The fact remains that having gone public, with a unit of share worth $363.10, coupled with the backing of very wealthy investors, Facebook can make any purchase without fear.
The list of Facebook shareholders who are practically the new owners of Instagram are stated below –
| | | |
| --- | --- | --- |
| S/N | Investor's Name and Net worth | Percentage of Stake in the Parent Company (Facebook) |
| 1 | Mark Zuckerberg ($97 Billion) | 29.3% |
| 2 | Jim Breyer and Accel Partners ($2.9 Billion) | 11.4% |
| 3 | Dustin Moskovitz ($23.5 Billion) | 7.6% |
| 4 | Yuri Milner & Digital Sky Technologies ($4.8 Billion) | 5.4% |
| 5 | Eduardo Saverin ($20 Billion) | 5% |
| 6 | Sean Parker ($3 Billion) | 4% |
| 7 | Peter Thiel ($5 Billion) | 2.5% |
| 8 | Bill Gate ($130.8 Billion) | 1.3% |
| 9 | Chris Hughes ($550 Million) | 1% |
| 10 | Li Ka-shing ($34.9 Billion) | 0.8% |
 Mark Zuckerberg
American internet entrepreneur Mark Elliot Zuckerberg remains the chairman of Facebook Inc, CEO, and also a controlling shareholder. He is also the co-founder and co-CEO of the Chan Zuckerberg Initiative. Mark is always in the news for matters concerning Facebook, its regulations, and the impact of the social media platform on the human populace. He is also not relenting on introducing new and improved features on the platform to position it as a social media platform of choice for people across the globe.
Jim Breyer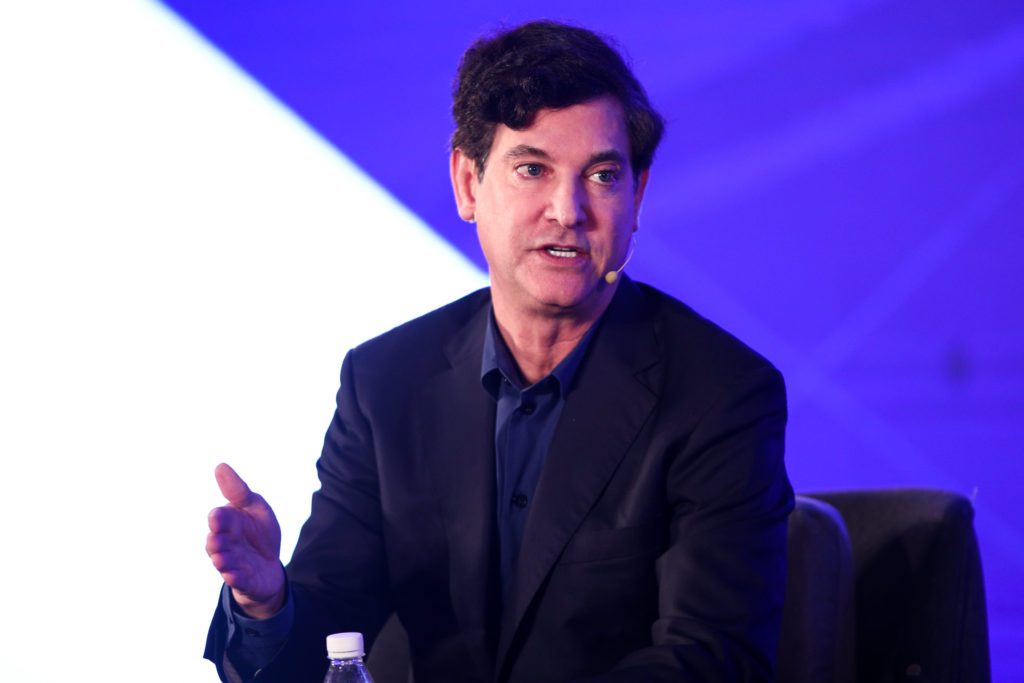 Jim Breyer like many other businessmen on this list is a serial investor who has invested in over 40 profitable companies, including Facebook and even companies in China. He is equally a partner at Accel Partners, an American venture capital firm that works with startup businesses in seed stage, early, and growth-stage investments. Overall, he is remarkably good at what he does and hardly ever makes a bad business decision.
Dustin Moskovitz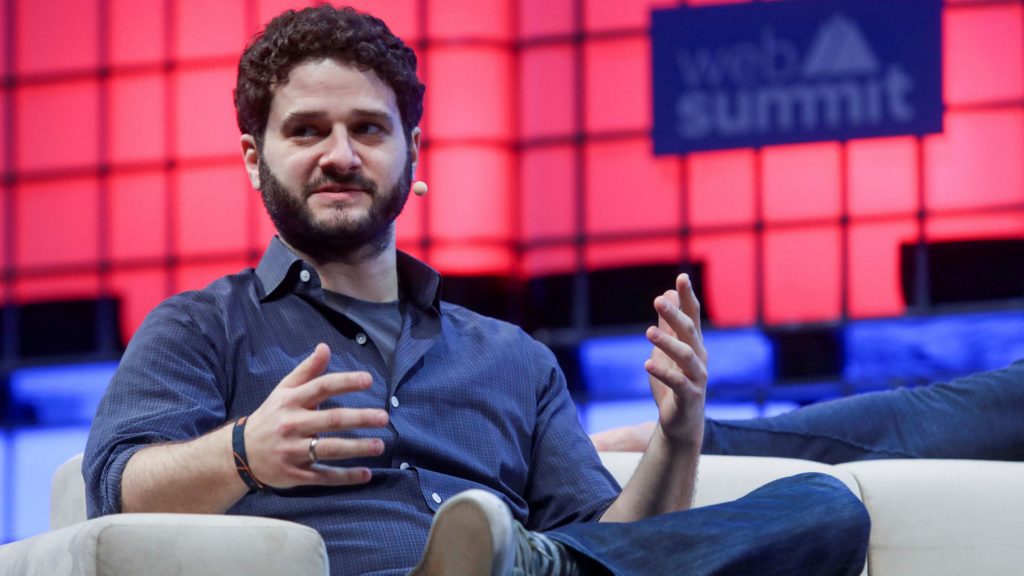 Dustin Moskovitz co-founded Facebook with Mark Zuckerberg, Eduardo Saverin, Andrew McCollum, and Chris Hughes. He, however, left Facebook in 2008 and co-founded Asana, a mobile and web application designed to help teams organize, track and manage their work remotely in real-time. In 2011, at the age of 27, Dustin was named by Forbes as the youngest self-made billionaire for his 2.34% share in Facebook. Currently, he works full-time as the CEO of Asana.
Yuri Milner
His full name is Yuri Borisovich (Bentsionovich) Milner and he is a Russian-Israeli entrepreneur adjudged Russia's most influential tech investor. He co-founded Mail.Ru, a Russian email company, and is also the founder of DST Global, an investment firm. Through the latter, Yuri has a significant stake in companies like Twitter, Facebook, Flipkart, Spotify, Xiaomi, Alibaba, Airbnb, WhatsApp, Wish, and many others. He is still out finding companies to invest in.
Eduardo Saverin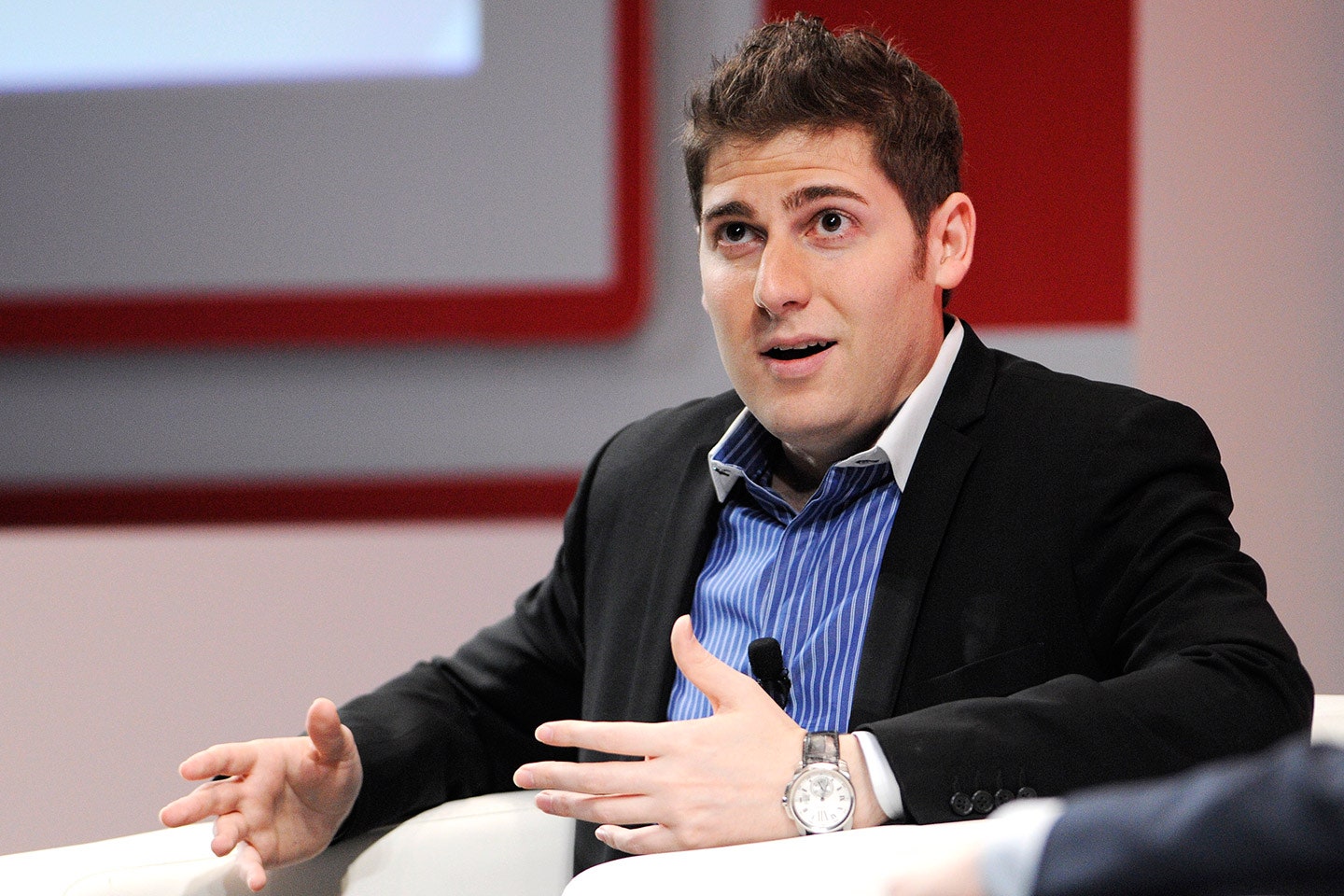 Eduardo Luiz Saverin like some others here is also one of the founding fathers of Facebook. He is a Brazilian angel investor and entrepreneur who is known to have invested in startups like Qwiki and Jumio. Currently, he is investing heavily in Asia having set up companies like B Capital in Southeast Asia and India and Ninja Van, a Singapore logistics company.
Sean Parker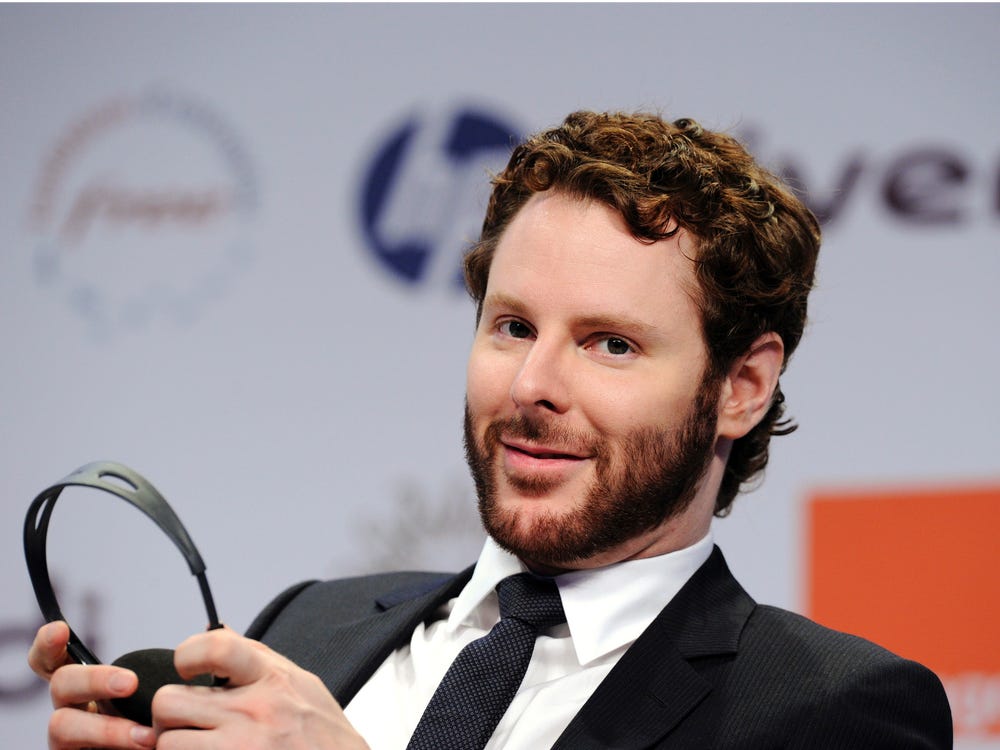 Sean Parker, unlike many other Instagram owners here, started off as a teenage hacker before he went on to found Napster, a file-sharing computer service in 1999. He joined Facebook in its cradle and rightfully so became the first president of the company. He also co-founded other tech companies like Airtime.com, Plaxo, Causes.com, and Brigade. Currently, Sean is focused more on philanthropy and sponsoring political candidates in America.
Peter Thiel
Peter Andreas Thiel was the first outside big investor in Facebook. He is a venture capitalist like many others who are the new owners of Instagram but aside from this, Thiel also has stakes in other companies. He is the co-founder of Pay-Pal, SpaceX, Founders Fund, and Palantir Technologies. Some of Founders Fund's investments are Airbnb Stripe and Affirm. Peter Thiel still serves as the chairman of Palantir Technologies.
Bill Gates
Bill Gates is also another investor in Instagram and it would have been odd if he doesn't have a piece of the pie. The American business mogul, software developer, and philanthropist is the founder of Microsoft Corporation and continues to serve as the chairman of other companies like Branded Entertainment Network, Cascade Investment, TerraPower, Breakthrough Energy, and the Technology advisor of Microsoft.
Chris Hughes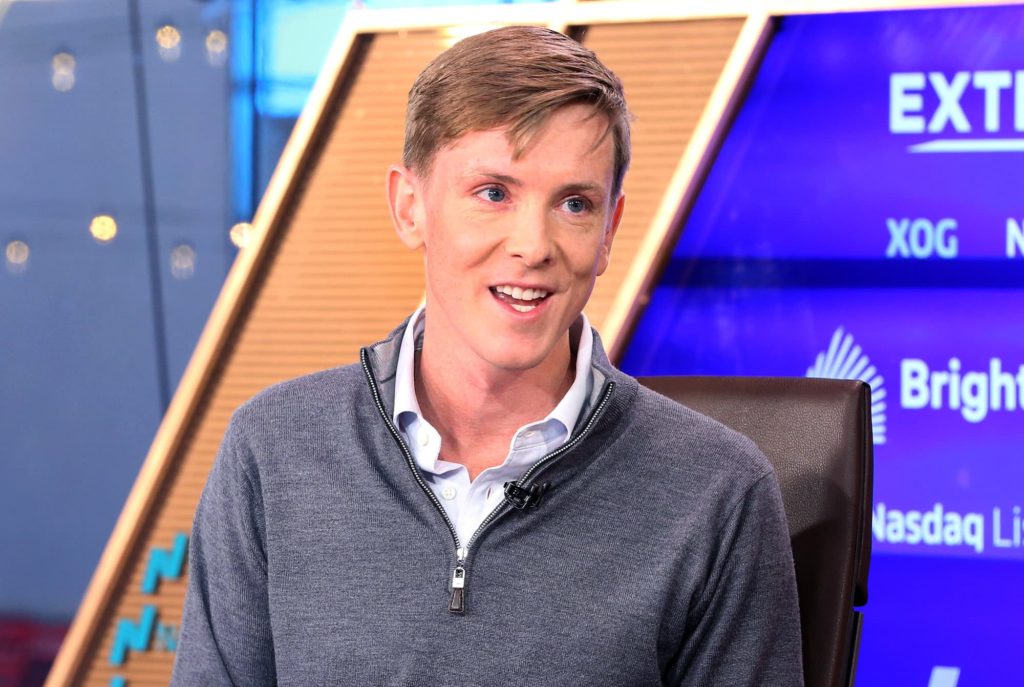 Chris Hughes is one of the founders of Facebook like Mark, Eduardo, and Dustin when they were back in Harvard. He got famous for working on Barrack Obama's presidential campaigns on social media and was credited for Obama's social media success then. At the time, he was featured on a Fast Company magazine issue titled "The Kid Who Made Obama President; How Facebook Cofounder Chris Hughes Unleashed Barack's Base – and Changed Politics and Marketing Forever".
Li Ka-Shing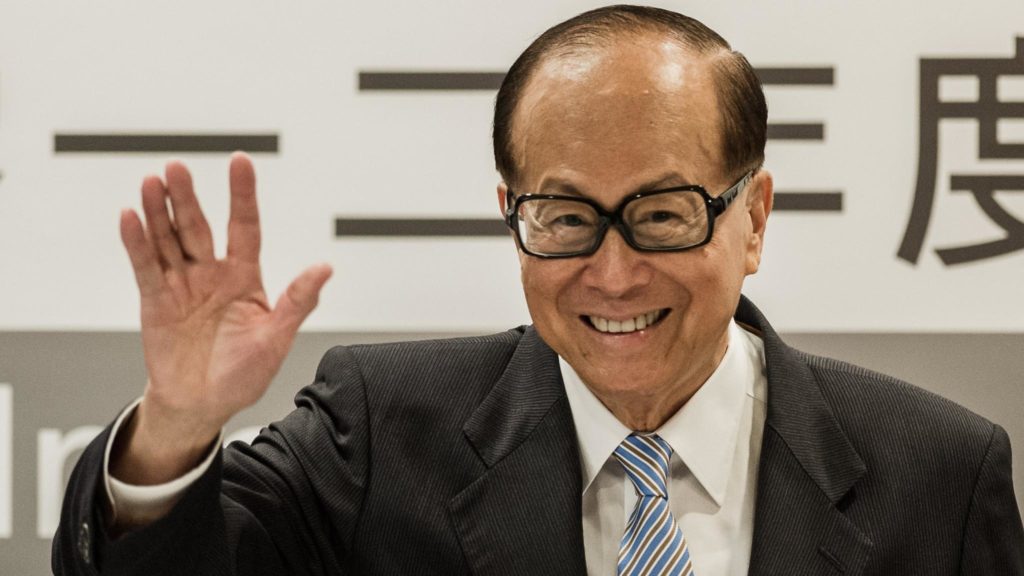 Last on the list is Li Ka-Shing who invested in Facebook in the year 2008 with $120 million. He is a Hong Kong businessman with stakes in CK Hutchison Holdings and CK Asset Holdings. He also serves as the Chairman of Li Ka Shing Foundation. He started off his business career as a plastic flower manufacturer in Asia before he ventured into real estate when prices of land plummeted in the 1967 Hong Kong riots. From this, he ventured into retail business, asset trading, and internet technology to be where he is today as the 30th richest person in the world.
Investors' Shares in the Sale of Instagram
Based on reports from the sales of Instagram, Kevin Systrom got a whopping US$400 million, going by his 40% stake in the business, while his colleague Mike Krieger got $100 million, based on his 10% stake in the company.
The remaining 50% of the sales were shared among the individuals and companies that have a stake in the company, such as Andreessen Horowitz, a private equity firm with the initial capital seed of $250,000. Other companies with stakes had their share accordingly.
The Future of Instagram Under Facebook Inc.
After the acquisition of the photo-sharing platform by Facebook Inc, the founder of Facebook (Mark Zuckerberg) remained committed to the independent growth and expansion of Instagram by retaining the two founders to continue with the management and development of the social media platform.
In the running of Instagram, Kevin Systrom remained the CEO while his co-founder Mike Krieger remained the CTO. Instagram has developed some amazing features like the explore tabs, video, and filters. Also, its features have made it easy for users to follow other users' feeds, geotag images, upload and filter photographs and videos, name locations and comment in other users' short videos and photographs.
Instagram kept growing under the management of the founders, and so in 2016, they created an app that's compatible with Microsoft Windows devices. In 2018, when Instagram users reached 1 billion, the two founders (Kevin Systrom and Mike Krieger) resigned and left. According to a report, the two founders had to find their way out of the corporation as a result of what can be termed as a disagreement over an issue of continuous direct support to boost growth for Instagram from the Facebook app.
It was gathered that there was fear, and animosity from top Facebook executives over Instagram's astronomical growth, which they believed was draining growth, concentration, and traffic off from the core Facebook app. Facebook has been providing direct support and link to Instagram on its app to boost traffic on Instagram by allowing tagged photos from Instagram to be shared on users' Facebook page. This makes the photo's source known (photos from Instagram) and permitted Instagram to recommend Instagram follows for Facebook users from their Facebook friends' list.
In a bid to maintain the state of the Facebook app, Mark Zuckerberg had to communicate with Systrom on a possible boycott of all direct support going to Instagram from the Facebook app, and this was the beginning of the whole feud.
Other Companies That Have Been Acquired By Facebook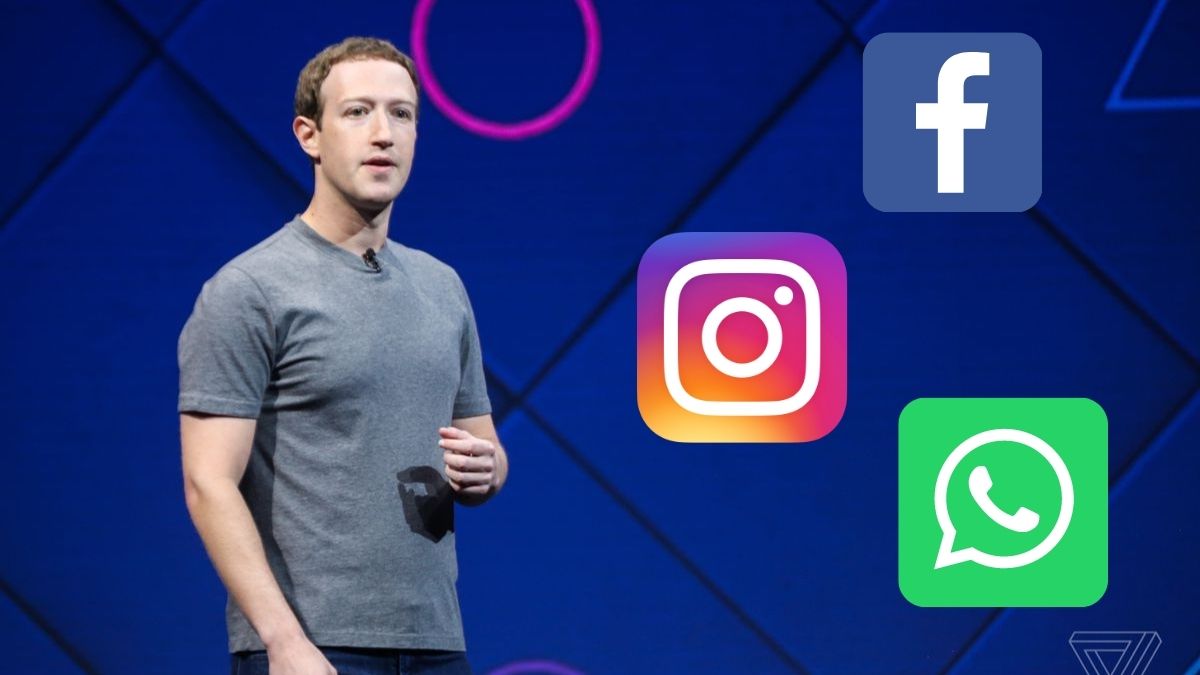 There is no doubt that Facebook has been an expert at buying up any company that is perceived as a future threat to its existence or dominance in the social media world, and these are specifically technology, application, and software companies in their various capacities and categories. This is apparent in the number of companies that have been acquired by Facebook over the years.
In total, 78 companies have been acquired and merged with Facebook Inc. These companies are not just bought for buying sake, they are companies that have direct competitive vigor with Facebook and have to be bought over, to strengthen Facebook's existence and dominance as the social media giant.
In all these companies acquired by Facebook, only 27 had their costs published, while the cost of purchasing the remaining was undisclosed. The 27 companies alone gulped a whopping $23 billion out of Facebook's coffers, showing that the company is truly a giant and has strong purchasing power.
List of Some 27 Companies Bought By Facebook Aside From Instagram
| | | | |
| --- | --- | --- | --- |
| S/N | Acquired Company | Date Acquired | Cost |
| 1 | About Face | August 2005 | $200,000 |
| 2 | ConnectU | June 2008 | $31 Million |
| 3 | Friend Feed | August 2009 | $47.5 Million |
| 4 | Friendster | May 2010 | $40 Million |
| 5 | Next stop | July 2010 | $2.5 Million |
| 6 | Chai Labs | August 2010 | $10 Million |
| 7 | Hot potato | August 2010 | $10 Million |
| 8 | Drop.io | October 2010 | $10 Million |
| 9 | FB.com | November 2010 | $8.5 Million |
| 10 | Snaptu | March 2011 | $80 Million |
| 11 | Instagram | April 2012 | $1 Billion |
| 12 | Face.com | June 2012 | $1 Billion |
| 13 | Atlas | February 2013 | Less than $100 Million |
| 14 | Parse | April 2013 | $85 Million |
| 15 | Little Eye Lab | January 2014 | $15 Million |
| 16 | Branch | January 2014 | $15 Million |
| 17 | WhatsApp | February 2014 | $19 Billion |
| 18 | Oculus VR | March 2014 | $2 Billion |
| 19 | Ascenta | March 2014 | $20 Million |
| 20 | Liberal | August 2014 | $500 Million |
| 21 | Blooms bury AI | July 2018 | $30 Million |
| 22 | Redkix | July 2018 | $100 Million |
| 23 | CTRL Labs | September 2014 | $500 Million to $1 Billion |
| 24 | PlayGiga | December 2019 | $70 Million |
| 25 | Scape Technologies | February 2020 | $40 Million |
| 26 | Giphy | May 2020 | $400 Million |
| 27 | Kustomer | November | $1 Billion |
Going by the growing rate of Instagram in terms of active users (1 billion active users monthly), numbers of photos shared per day (1.5 Billion photos), the revenues it is making for the present owners through ads ($20 Billion in advert revenue in 2019) and the present net worth ($110 billion) of the platform compared to its net worth of a little above $500 million in 2012 when it was acquired, one can categorically say that the buyout of Instagram by Facebook Inc. is one of the wisest and smartest investment decisions ever made.