Coca-Cola was founded by an American pharmacist named Dr. John Stith Pemberton in Atlanta, Georgia, some 137 years ago on May 8, 1886. The company, however, is currently a public listed corporation owned and managed by thousands of different investors and shareholders around the world. The largest shareowner of the company is American businessman Warren Buffett.
Coca-Cola is one American multinational beverage company that is more than a household name. There's hardly a grocery store without the Coca-Cola brand on its shelves. With the coke beverage as its leading product, the Coca-Cola Company has continued to soar in its about 13 decades of existence. The company is a leader in the manufacturing, marketing, and retailing of nonalcoholic beverages, concentrates, and syrups. Coca-Cola operates on a franchised system whereby it sells concentrates and syrups to bottlers around the world with exclusive bottling rights within their regions.
With 200 brands selling in over 200 countries, Coca-Cola is a force to be reckoned with in the beverage industry. Coca-Cola products include Coca-Cola, Fanta, Sprite, Appletiser, Schweppes, Barq's, Fresca, Powerade, SmartWater Dasani, Vitaminwater, Topo Chico, Aquarius, Ciel, Minute Maid, Simply, Innocent, Fairlife, Georgia coffee, Costa Coffee, Ayataka, Peace Tea, and Honest among many others.
Breakdown of The Ownership of The Coca-Cola Company
Coca-Cola, as mentioned earlier, is owned by different investors and companies. As of 1987, it was one of the 30 companies on the Dow Jones Industrial Average. The company's major shareholder is Warren Buffett through his investment company Berkshire Hathaway. Warren was also on the company's board for 17 years and has made it clear that on no account will he ever sell his share of coke stock.
Institutional Shareholders
| | | | | | |
| --- | --- | --- | --- | --- | --- |
| Name | Shares Held | % Shares Out | Change In Shares | % of Assets | As of Date |
| | | | | | |
| --- | --- | --- | --- | --- | --- |
| Berkshire Hathaway, Inc. (Investment Management) | 400000000 | 9.26% | 0 | 7.37% | 06/30/21 |
| The Vanguard Group, Inc. | 326779285 | 7.56% | 4518166 | 0.46% | 06/30/21 |
| BlackRock Fund Advisors | 185831546 | 4.31% | -361998 | 0.44% | 03/31/21 |
| Wellington Management Co. LLP | 72217157 | 1.67% | -20167183 | 0.64% | 06/30/21 |
| Geode Capital Management LLC | 59732583 | 1.38% | 6807229 | 0.44% | 06/30/21 |
| Fidelity Management & Research Co. LLC | 52441913 | 1.21% | 3722082 | 0.15% | 06/30/21 |
| Northern Trust Investments, Inc.(Investment Management) | 49302970 | 1.14% | 49302970 | 0.44% | 06/30/2 |
| Charles Schwab Investment Management, Inc. | 45453379 | 1.05% | 19030542 | 0.82% | 06/30/21 |
| Norges Bank Investment Management | 42772035 | 0.99% | 42772035 | 0.29% | 12/31/20 |
| Norges Bank (13F) | 42159867 | 0.98% | 5899770 | 0.55% | 06/30/20 |
Mutual Funds Holding The Coca-Cola Company
| | | | | | |
| --- | --- | --- | --- | --- | --- |
| Name | Shares Held | % Shares Out | Change In Shares | % of Assets | As of Date |
| | | | | | |
| --- | --- | --- | --- | --- | --- |
| Vanguard US Total Market Shares Index ETF | 111784031 | 2.59% | 111784031 | 0.53% | 04/30/20 |
| Vanguard Total Stock Market Index Fund | 109772547 | 2.54% | 166529 | 0.49% | 07/31/21 |
| Vanguard 500 Index Fund | 80818122 | 1.87% | 612276 | 0.59% | 07/31/21 |
| Government Pension Fund – Global (The) | 41657274 | 0.96% | 6707072 | 0.22% | 12/31/20 |
| SPDR S&P 500 ETF Trust | 39851726 | 0.92% | 59358 | 0.55% | 07/30/21 |
| Fidelity 500 Index Fund | 36585519 | 0.85% | 381168 | 0.60% | 06/30/21 |
| Vanguard Institutional Index Fund | 31445844 | 0.73% | -312357 | 0.59% | 01/31/21 |
| iShares Core S&P 500 ETF | 30704760 | 0.71% | -41256 | 0.55% | 07/30/21 |
| Vanguard Dividend Growth Fund | 29726096 | 0.69% | -640539 | 3.21% | 04/30/21 |
| Vanguard Value Index Fund | 29457185 | 0.68% | 206974 | 1.32% | 07/31/21 |
The Coca-Cola Company Began As An Experiment
The Coca-Cola Company that is today a multinational company was a product of an experiment by American pharmacist Dr. John Stith Pemberton in 1886. Coca-Cola, however, was incorporated as The Coca-Cola Company in 1892 in Atlanta by Asa Griggs Candler and is currently a public company owned by different individuals and organizations around the world.
How It Was Founded
John Stith Pemberton (July 8, 1831 – August 16, 1888) was an American Confederate States Army veteran and pharmacist. He is famous for his creation of the original recipe used in the production of coca-cola in 1886. The recipe came from an experiment he began in search of a treatment for his morphine addiction. He had sustained a saber injury to his chest during the battle of Columbus and was using morphine to alleviate his pains but got addicted to it. His plans to create an alcoholic beverage that could serve as an alternative to morphine without containing morphine were thwarted by the Atlanta and Fulton County temperance legislation in 1886.
Prior to the legislation, he had created the "Dr. Tuggle Compound Syrup of Globe Flower" using extracts from a toxic plant called buttonbush and also "Pemberton French Wine Coca" created from coca, damiana, and kola nut. With the temperance legislation in effect, Dr. Pemberton decided to develop a non-alcoholic variation of his French Wine Coca which became the renowned Coca-Cola recipe. He enlisted the help of Willis E. Venable, an Atlanta drugstore owner while developing and testing this recipe.
The accidental mixing of the concentrated syrup with carbonated water resulted in the creation of the iconic Coca-Cola carbonated drink. Although the experiment did not turn out to be the medicinal alternative to morphine as he had hoped, Dr. Pemberton still saw business potential in his accidental creation. This non-alcoholic beverage was sold as nameless fountain drinks until Dr. Pemberton's staff, Frank Mason Robinson, inspired by the key ingredients in the recipe, which are coca and kola nut, came up with the name "Coca-Cola".
Dr. Pemberton fell ill soon after Coca-Cola made its market debut and was unable to manage and finance the business. In a desperate bid to ensure the continuity of his Coca-Cola legacy, and also pressure from his son who was more interested in money than carrying on with his father's dream of making Coca-Cola a global success, the patent for Coca-Cola was sold in 1888 to another pharmacist named Asa Griggs Candler, for an estimated $1,750. Dr. Pemberton died in August 1888 before Coca-Cola was incorporated. His only child and heir passed away six years later bringing an end to the Pemberton family's hold on the Coca-Cola brand.
Carrying on The Coca-Cola Legacy
While John Pemberton started the Coca-Cola brand, Coca-Cola as a corporation was founded by Asa Griggs Candler. Candler incorporated the brand as The Coca-Cola Company in Atlanta in 1892. The company was valued at about $100,000 at this time. In 1893, he trademarked the Coca-Cola brand. Coca-Cola was being sold in every state of the confederate union by 1895. Candler's success was attributed to his use of merchandising in his advertising strategies. The company witnessed exponential growth under Candler's leadership with sales rising from about 9,000 gallons of syrup in 1890 to about 370,800 gallons in 1900.
The company went from selling syrups in gallons to having its brand in ready-to-drink bottles in 1899 through an agreement with an independent bottling company. This agreement allowed the bottling company to produce, bottle, and sell beverages under the brand name Coca-Cola. Despite being a huge success, The Coca-Cola Company sold to the Trust Company of Georgia owned by Ernest Woodruff in 1919 for an estimated $25 million.
Woodruff's son, Robert Winship Woodruff, headed the company as president and chairman from 1923–1955. Meanwhile, on 26 August 1919, Coca-Cola was listed for trading on The New York Stock Exchange as a public company with its stock selling for $40 per share. In 1920, the company made its first stock dividend payment to shareholders.
Since then, the company has remained the market leader of the soft drink industry. It is the most widely recognized brand in the world as proven by a study carried out by Business Insider which revealed that 94% of people all over the world recognize Coca-Cola's red and white logo. However, the survival of the beverage company is threatened by the continuous increase in health-conscious consumers and less access to water resources.
Who Are The Key People Involved In The Business?
Among the major people who ensure that The Coca-Cola Company stays afloat are members of the board of directors and executive officers listed below.
Board of Directors
| | |
| --- | --- |
| James Quincey | Chairman & Chief Executive Officer |
| Helene D. Gayle | Independent Director |
| Christopher Cullom Davis | Director |
| Caroline J. Tsay | Independent Director |
All Executives
| | | | |
| --- | --- | --- | --- |
| Name | Title | Name | Title |
| James Quincey | Chairman & Chief Executive Officer | Brianna Ames | Director-Canada Public Affairs & Communications |
| Brian John S. Smith | President & Chief Operating Officer | Jeffrey Gilbert | Chief Security Officer & Vice President |
| John Murphy | Chief Financial Officer & Executive Vice President | Marco Antonio Araujo | CFO-Latin America Operating Unit |
| Nancy W. Quan | Chief Technical & Innovation Officer | Saadia Madsbjerg | Vice President-Global Community Affairs |
| Kathleen E. Ciaramello | President-Foodservice & On-Premise | Zoran A. Vucinic | COO-North America Group |
| Mario Alfredo Rivera Garcia | President-North America | Nikolaos Koumettis | President-Europe, Middle East & Africa |
| Bradley M. Gayton | Strategic Consultant | Brent Hastie | Senior Vice President-Special Projects |
| Lori George Billingsley | Chief Diversity & Inclusion Officer | Marie D. Quintero-Johnson | Vice President, Director-Mergers & Acquisitions |
| Henrique Gnani Braun | President-Latin America | Kelly Johnstone | Vice President-Strategic Security |
Mark E. Preisinger

Director-Corporate Governance

Kathy Loveless

Vice President & Controller

Helen Smith Price

Vice President-Global Community Affairs

Barry Ballow

Chief Internal Audit & Vice President

Jennifer K. Mann

President-Global Ventures & SVP

Lisa V. Chang

Chief People Officer & Senior Vice President

Barry N. Simpson

Chief Platform Services Officer & Senior VP

Jennifer D. Manning

Secretary

Bernard McGuinness

ice President-Flavor Supply

Senior Vice President & General Counsel

Darlene Nicosia

President-Canada Business Unit

Beatriz R. Perez

Chief Public Affairs & Communications Officer, SVP

Krishnakumar Thirumalai

President-India & Southwest Asia

Independent Director

Stacy Apter

Treasurer & Vice President

Independent Director

Alanna. Y. Cotton

Global Chief Marketing Officer-Still Beverages

Caroline J. Tsay

Independent Director

Manuel Arroyo

C

hief Marketing Officer
Notable Mergers and Acquisitions
As a public company, Coca-Cola had the financial base to expand its frontiers. This meant that it was able to partner with companies with shared interests and the acquisition of companies and brands struggling in the market. One of these acquisitions happened in 1960 when Coca-Cola took over Minute Maid for an amount that was not disclosed.
In 1982, it made its first non-food asset acquisition when it bought the film studio Columbia Pictures for the sum of $692 million. While it was the owner of the studio, Columbia released several hit movies such as The Karate Kid, Ghostbusters, and Stripes, among many others. However, Sony later acquired it in 1989 for $3 billion.
In 1993, the number one beverage brand acquired Thums Up, an Indian brand of cola, and two years later, it also acquired Barq's. The company went on to buy half of the shares of Inca Kola in 1999 for $200 million, and eventually took over the brand's marketing and promotion overseas. In 2001, it parted with $181 million to purchase the brand of smoothies, fruit juices, and bars known as Odwalla, but subsequently announced the brand's discontinuation in 2020.
In 2007, Coca-Cola acquired Fuze Beverage from its founders for about $250 million. In 2008, it bought a 40% stake in Honest Tea for $43 million and in 2011, it purchased the remaining 60% stake. Two years after, the company purchased a coconut water company named ZICO for an undisclosed amount and also spent $2.15 billion to acquire a 16.7% stake in Monster in August 2014 with an option of increasing it to 25%.
The company bought a minority stake in Suja Life LLC, a juice manufacturing company, in 2015, and on the 30th of January, 2016, it acquired a 40% stake in Chi Ltd. Exactly three years later, it purchased the 60% stake left in Chi Ltd. Meanwhile, in December 2016, it also acquired several of former SABMiller's Coca-Cola operations. It went on to buy Topo Chico, a Mexican brand of sparkling water in 2017, and on the 31st of August 2018, it reached an agreement with Whitebread to acquire Costa Coffee. The deal was eventually concluded on January 3, 2019, with Coca-Cola parting with £3.9bn.
Also in August 2018, an undisclosed amount of money was spent by The Coca-Cola Company for the acquisition of Moxie. Also in the same month, it became a minority stakeholder in Body Armor, and on the 19th of September 2018, it purchased a Willunga, Australia-based company named Organic & Raw Trading Co. Pty Ltd, known for manufacturing MOJO Kombucha. On the 5th of the next month, it acquired a 22.5% stake in MADE Group. The Coca-Cola Company also owns more than half (68.3% precisely) of Coca-Cola Bottlers Africa's stakes.
Key Takeaways
Coca-Cola was founded by American pharmacist Dr. John Stith Pemberton in Atlanta, Georgia sometime around 1886.
The name coca-cola was inspired by the key ingredients in the recipe – coca and kola nut.
The Coca-Cola Company is today owned by different investors and companies.
Billionaire investor Warren Buffet is a major shareholder through his investment company, Berkshire Hathaway.
James Quincey currently heads the company. He became the President and Chief Executive Officer in May 2017.
Net Worth of Coca-Cola's CEO and Key Shareholder
The Coca-Cola Company is currently headed by James Quincey, who became the President and Chief Executive Officer in May 2017. According to a report on the company's fiscal year 2020 executive compensation information on the 4th of March 2021, five executives of the beverage company were paid an average compensation package of $8.6 million, a 1% reduction compared to the year before.
Among these executives was the British-born businessman, James Quincey, who reportedly received a total of $18 million, a 2% reduction from his 2019 compensation. 62% ($11 million) of Mr. James's compensation was in stock awards. He was also paid a salary of $1.6 million, $3.1 million in option awards, a bonus of $960,000, a change in pension value, and nonqualified deferred compensation earnings worth $760,000, and $473,000 in other compensation.
As of September 2021, he was worth an estimated $50 million and all his earnings have come from his salary, incentives, and benefits he receives for being a member of the management team of the Coca-Cola Company.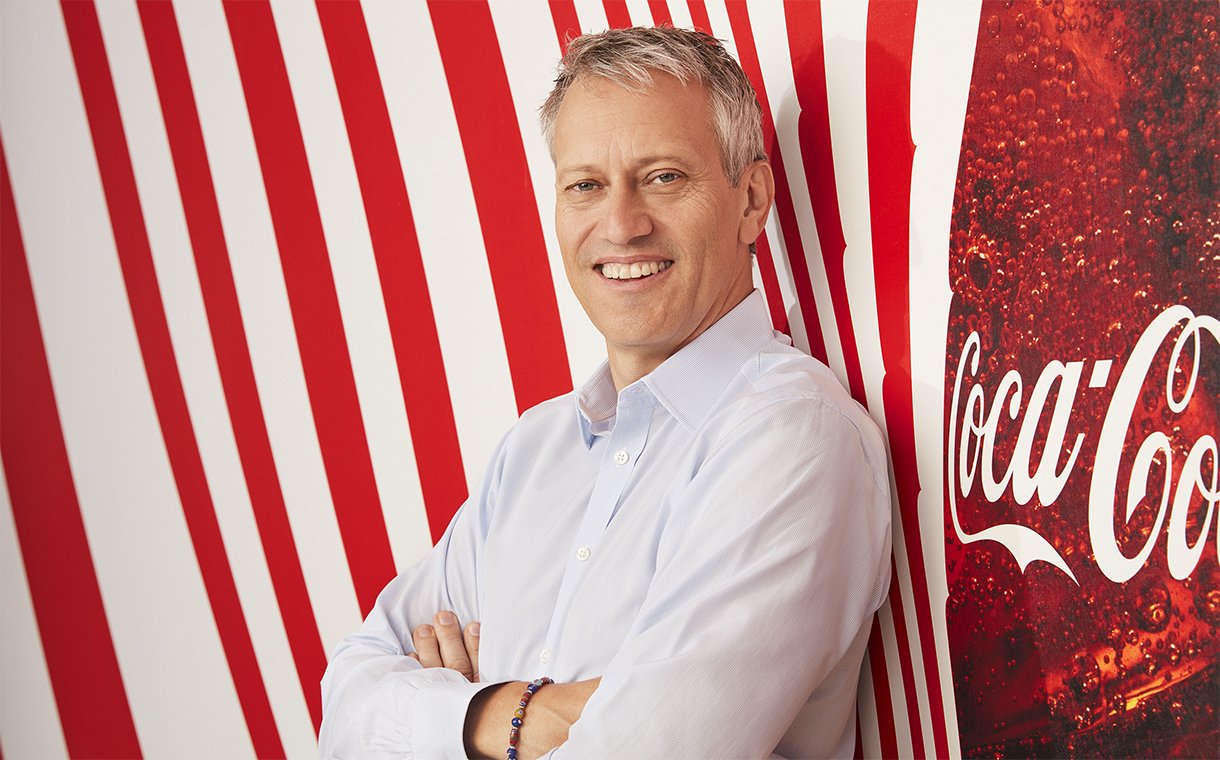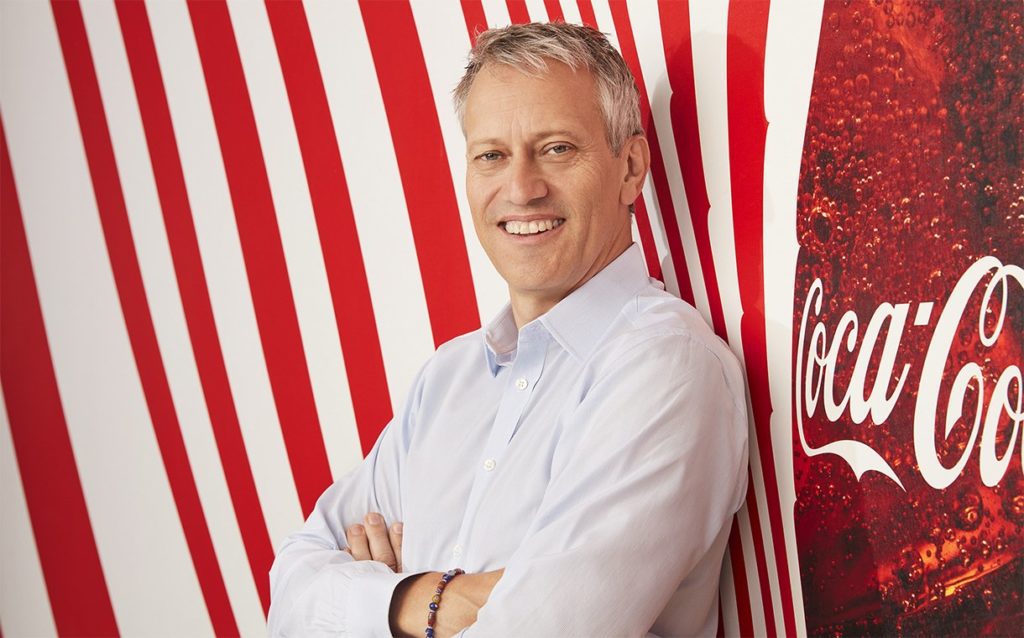 On the other hand, Warren Buffett, who is the company's major shareholder through his investment company Berkshire Hathaway, had a fortune worth over $104 billion until June 2021 when he donated $4.1 billion of his fortune to a philanthropic cause. The donation was in fulfillment of his pledge to give all his Berkshire Hathaway shares, which is more than 99% of his net worth, to philanthropy.
Even with his most recent donation, which has reduced his net worth to $100 billion, the billionaire investor is still worth more than two times what he was worth 15 years ago when he started gifting his Berkshire Hathaway stock annually to different foundations. He has donated $41 billion worth of Berkshire Hathaway stock but despite that, the Oracle of Omaha is richer than he ever was. According to Forbes, he had a net worth of $42 billion in early 2006, but the reason why he is worth much more than that now, even after doing away with $41 billion worth of stock, is as a result of the massive runup in the value of Berkshire Hathaway stock.
Warren Buffett occupies the sixth spot on the Forbes 2021 list of billionaires. The year before, he was among the ten billionaires on The Forbes 400 list of richest Americans with the highest philanthropy score of 5, which means that he has given away not less than a fifth of his fortune. However, if that was not the case he would have been worth almost $198.3 billion today. This would also have made him the world's second-richest person behind Jeff Bezos, who is worth $201.5 billion.