Apple is a publicly traded company, meaning that no one, in particular, owns it. Instead, it is owned by a group of people and companies called shareholders and/or investors. The biggest of these shareholders are Vanguard Group and Berkshire Hathaway Inc.
Apple was founded in 1976 by Steve Jobs, Steve Wozniak, and Ronald Wayne. The company started from Job's parents' garage before it became the tech giant it is today. It took them 42 years to reach the 1-billion-dollar valuation mark. Apple, the producer of the popular iPhone and Macbook laptops, is today one of the most popular tech companies in the world. It was the first company in the world to hit the $1 billion valuation mark. It has since achieved a valuation of over $2 billion, making it one of the only two companies in the world to have hit the $2 billion mark, and one of the only five tech companies to be valued at a billion dollars or more.
Institutional Investors Hold The Majority Share in Apple Inc.
The major shareholders in Apple are institutional investors, that is companies. These institutional investors account for 58.91% of the shares of the company. These top investors are not only companies but also mutual funds. Apart from institutional investors, there are also individual shareholders, too. Apple shares happen to have the highest interest rate amongst the telecommunications equipment industry. It is also the most valuable company in the world at the moment, with over $2 billion in valuation. Below are the top institutional and individual investors for the AAPL stock.
| | | | | |
| --- | --- | --- | --- | --- |
| S/N | Institutional Shareholders  | Stake | Shares Acquired | Amount Invested |
| 1 | The Vanguard Group, Inc | 7.25% | 1,197,676,448 | $174,693,086,705 |
| 2 | Berkshire Hathaway, Inc | 5.37% | 887,135,554 | $129,397,591,906 |
| 3 | BlackRock Fund Advisors | 4.06% | 671,030,745 | $97,876,544,466 |
| 4 | SSGA Funds Management, Inc | 3.77% | 622,579,947 | $90,809,511,069 |
| 5 | Fidelity Management & Research Co. | 1.93% | 318,905,111 | $46,515,499,490 |
| 6 | Geode Capital Management LLC | 1.54% | 254,162,496 | $37,072,141,667 |
| 7 | Northern Trust Investments, Inc. | 1.17% | 193,253,001 | $28,187,882,726 |
| 8 | T. Rowe Price Associates, Inc. | 1.17% | 192,697,039 | $28,106,790,109 |
| 9 | Norges Bank Investment Management | 1.01% | 167,772,175 | $24,471,249,446 |
| 10 | BlackRock Investment Management | 0.74% | 121,684,628 | $17,748,919,840 |
Source: CNN Business
From this table, we have an idea of who owns Apple; Vanguard Group Inc. and Warren Buffet's Berkshire Hathaway are the two largest owners of the company.
Brief Profile of Apple Inc. Institutional Investors/Shareholders
1. Vanguard Group Inc.
This is majorly an investment company; they deal in ETF and mutual fund management. The company owns more than 1 billion Apple shares, which amounts to 7.25%, making it the largest shareholder in Apple Inc.
2. Berkshire Hathaway Inc
Berkshire Hathaway Inc., which is run by Warren Buffet, owns over 5% of Apple stock, making them the second-largest shareholders of Apple stock. Berkshire Hathaway is a holding company, and they have their hands in several pies, including gas, railroad, insurance, tech, and more.
3. BlackRock Fund Advisors
BlackRock Fund Advisors like some of the other companies listed here also offers financial advisory services to individuals, organizations, institutional investors, and governments. The asset management company was founded on 20th September 1984 in the United States. Currently, they have grown their business operation to service the asset management or financial needs of customers all over the world.
4. SSGA Funds Management Inc.
State Street Global Advisors is the fourth-largest asset management company with almost $3.59 trillion in asset value under its management. The company, which was founded in 1978, has financial Asset management, Mutual fund, Exchange-traded fund, Sub-Advisory services, Equity, Fixed Income, Cash, Multi-Asset, and Alternative asset classes as part of its core financial/asset management products and service offerings.
The company offers investment strategy advice to clients like non-profit foundations, the government of nations, investment companies, trusts, corporations, asset managers, financial advisors, etc. Undoubtedly, their clientele cuts across all regions of the world, little wonder why their employee count is over 2,500. Aside from Apple Inc., SSGA Funds Management Inc. has also invested in the likes of Pepperfry, an online furniture marketplace, EdCast, an AI-powered unified knowledge database, Directa Plus, a nanotechnology company, and many others.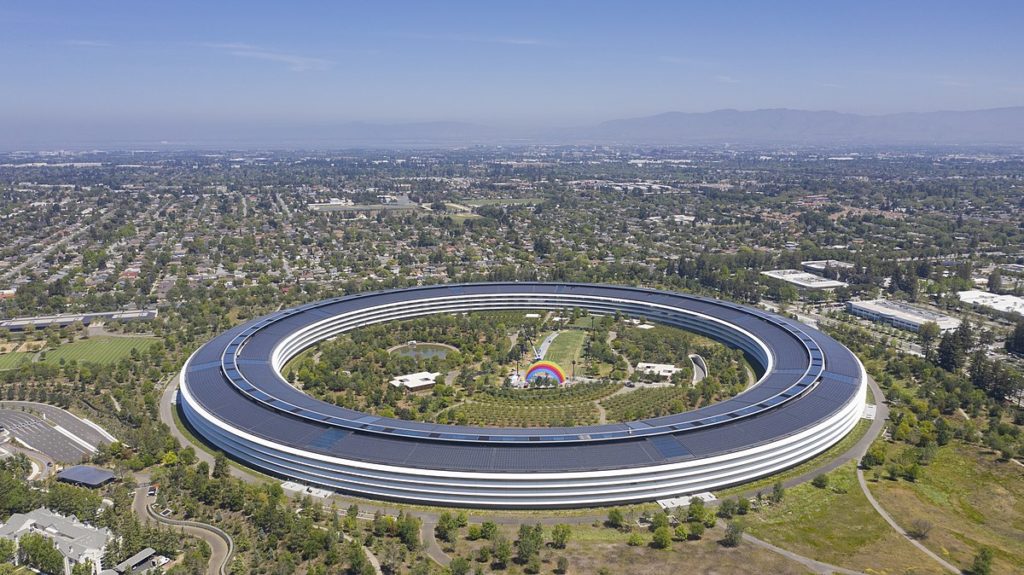 5. Fidelity Management & Research Co.
Fidelity Management & Research Co., formerly known as Fidelity Management & Research or FMR, is an American multinational financial services corporation with a global clientele. The company stands out as one of the most robust asset management companies in the world with assets valued at about $4.9 trillion under its management. Their services include brokerage, mutual fund management, investment advice, wealth management, retirement services, index funds, securities execution and clearance, life insurance, asset custody, and of course cryptocurrencies.
Fidelity Investments is owned by the Johnson family which has about 49% percent of the company's stock and voting right in their possession. The remaining 51% of the company is owned by various employees and ex-employees of the company.
6. Geode Capital Management LLC
Geode Capital Management LLC originally set up by Fidelity Investments is another high-net-worth American Investment Management firm that is an institutional shareholder in Apple Inc. The company was founded only recently in the year 2001 compared to some other companies that invested in Apple Inc whose origin dates back to the 80s. The firm's investment strategies are in equity indexes, options, quantitative active equity, commodities, and multi-asset classes.
7. Northern Trust Investments, Inc.
Northern Trust Investments is an investment management company set up as far back as 1889. The company offers investment advisory services and investment management services by combining extensive research and active risk management to make disciplined investment decisions. Their investment approach hinges on three categories of fundamental factors which are profitability, management, and cash factor. Apparently, Northern Trust Investments, Inc. has been successful in business since it began operation and is still making profitable investments to date.
Some of the sectors they invest heavily in include communications services, consumer discretionary, staples, finance, energy, health care, information technology, real estate, utilities, and industrials. Over the years, they have been able to make profitable investments in companies like Bill Gate's Microsoft Corporation, Apple Inc., JPMorgan Chase & Co, Home Depot Inc. Exxon Mobil Corporation, Verizon Communications, Pfizer Inc., Texas Instruments, Boeing Company, Merck &Co. Inc., and others.
8. T. Rowe Price Associates Inc.
T. Rowe Price is an investment management firm that offers services like account management, individual retirement plans, funds, and advisory services. The company which has assets valued at over $1.6 trillion in its portfolio is a lead investor in organizations like Gusto, Redwood Materials, Rivian, Rappi, and others. Aside from these recent companies they have invested in, they also have a stake in others like Seismic, Ring Therapeutics, Prime Medicine, Element Biosciences, and also Apple Inc. which remains one of their most profitable investments decisions.
9. Norges Bank Investment Management
Norges Bank Investment Management is under Norges Bank which is the central bank of Norway. Thus, this Apple Inc. institutional shareholder is owned entirely by the government of Norway and has remained so since its existence began. Aside from performing all other functions central banks all over the world performs, Norges Bank also manages the pension fund of the government of Norway which is recognized as the world's largest sovereign wealth fund.
Aside from owning shares in Apple Inc, Norges Bank also has a significant stake in Tesla, NIO, Nikola, Li Auto, Xpeng, and Fisker. Also, they have strategically grown their investment in Apple over the years. The bank reportedly bought additional 120.2 million shares in Apple in the 4th quarter of 2020 which grew its total share in the company to about 167.6 million.
10. BlackRock Investment Management
BlackRock Investment Management is a publicly traded New York City-based American multinational investment management corporation. The company is recognized and revered as the largest asset management company in the world with a physical presence in more than 70 countries with about 16,500 employees.
The company, like many others in its line of business, has many divisions. Some of theirs include iShare which was acquired from Barclays in 2009; it is a collection of exchange-traded funds (ETFs). Another division of theirs is BlackRock Solutions which offers analytics and risk management services, they also have ESG investing (environmental, social, and corporate governance) and Common ownership of large corporations under which they invested in Apple.
Key Takeaways
Apple was founded by 3 people; Steve Jobs, Steve Wozniak, and Ronald Wayne
Apple is today an incorporated company that is publicly traded.
It is owned by a group of institutional investors/companies and people also referred to as shareholders.
The biggest shareholders in Apple Inc. are Vanguard Group and Berkshire Hathaway Inc.
Apple Inc. acquired companies like Beats Electronics Siri, Raycer Graphics, NeXT, SoundJam Mp, Spruce Technologies, Gipsy Moth Studios, Drive.ai, Spaces, Curios AI and NextVR
Some of Apple's subsidiaries include Shazam, Beddit, Braeburn Capital, Anobit, Apple IMC, and Beats Electronics
Top Individual Shareholders in Apple Inc.
| | | |
| --- | --- | --- |
| S/N | Individual | Quantity of Shares Owned |
| 1 | Arthur Levinson | Over 4 billion |
| 2 | Tim Cook | 950,767 |
| 3 | Jeff Williams | Over 500, 000 |
| 4 | Al Gore | Over 400, 000 |
| 5 | Robert Mansfield | Over 300, 000 |
| 6 | Craig Federighi | Over 300, 000 |
Below are the individuals that hold the most shares of Apple. A good number of the highest individual shareholders are either current or previous employees of Apple.
Brief Profile of the Top Individual Shareholders in Apple
1. Arthur Levinson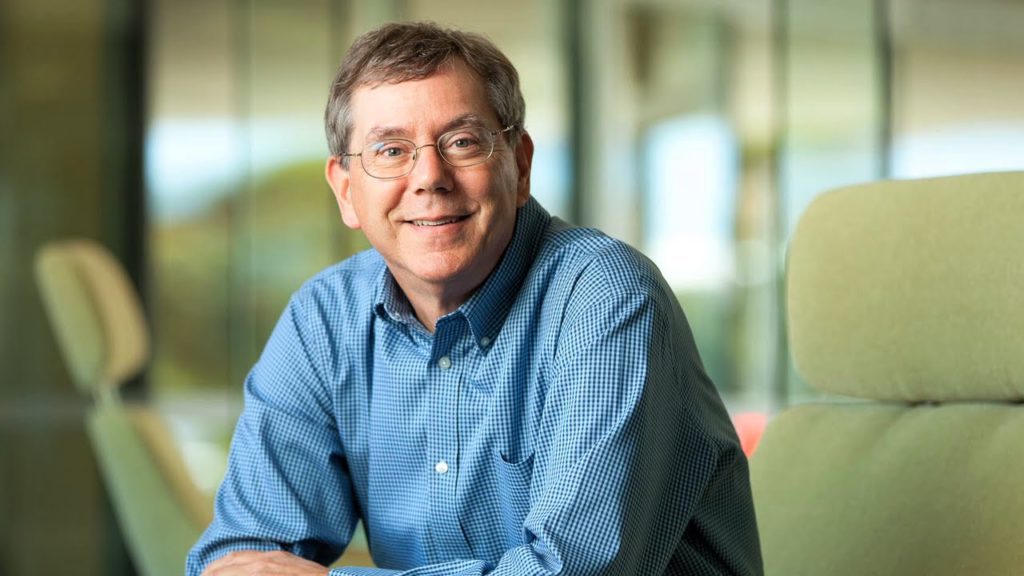 Arthur Levinson owns over 4 billion Apple shares, this is as of December 2020. He doesn't work in Apple though and never did. Although he's chairman of the board, he's been Chairman since 2011 after Steve Jobs's death. Levinson is currently CEO and founder of Calico. Calico is owned by Google, and they deal in Biotechnology. He also served as the CEO of another Biotech company, Genentech, for about 10 years, and has a seat on the board of the company. Arthur Levinson has a Ph.D. in Biochemistry from Princeton University.
2. Tim Cook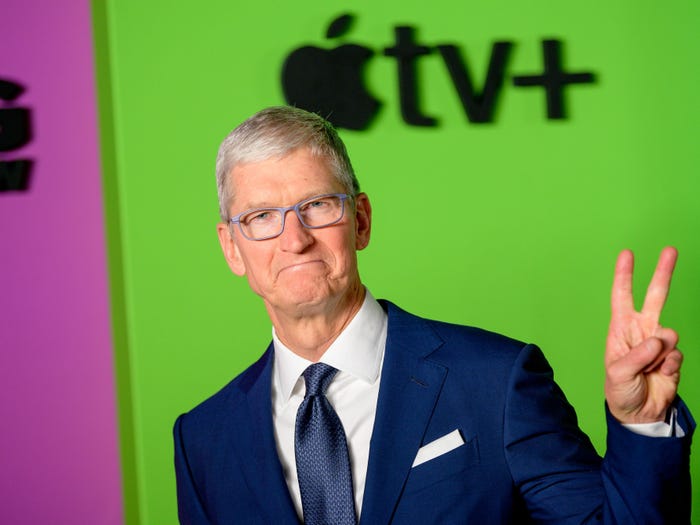 Tim Cook is the current CEO of Apple. He took over after Steve Job's death in 2011. With 950,767 shares, representing 0.02% of AAPLC stock, Cook is one of the biggest individual shareholders of Apple. He worked as Vice president of Corporate Materials for Compaq and then at IBM as Director of North American fulfillment – he worked there for 12 years. He joined Apple in 1998 and rose to the role of Chief Operating Officer before he became CEO. He is an alumnus of Auburn University where he studied Industrial Engineering, and he also has an MBA from Duke University's Fuqua School of Business. He sits on the board of other companies also, including Nike.
3. Jeff Williams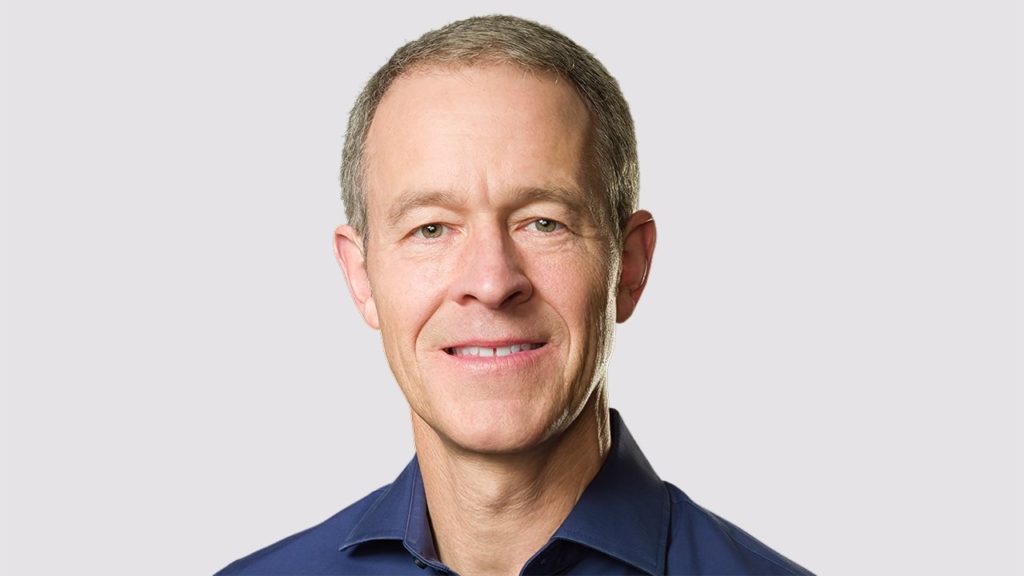 This gentleman owns close to 500k shares of the Apple stock; this is as of December 2020. He came in from IBM, where he worked from 1985 to 1998. Jeff Williams is the current COO of Apple, he's in charge of the health wing, global operations, and development of the Apple watch. He has worked as the VP head of operations and head of procurement in Apple before becoming Chief operating officer.
4. Al Gore
Mr. Gore is a former vice president of the United States of America. He's a member of the board of directors at Apple. Jobs was especially happy bringing him into the board. He said of him that he's had the job of helping run the biggest organization in the world, the U.S government, apart from his experience in the business. Jobs thought it was a plus to Apple. Mr. Al Gore owns over 400,000 Apple shares. This former VP also plays the role of the senior advisor for the company. He's been a board member since 2003. Mr. Gore sold a large chunk of his shares in 2017, for over $29 million. What is left is worth over $24 million.
5. Robert Mansfield
Mr. Mansfield did not join Apple directly. In 1999, he was VP of engineering at Raycer Graphics. Apple acquired the company and that was how Mr. Mansfield became an Apple employee. He was formerly senior vice president of technologies, immediately after joining Apple though he was made senior vice president of Mac hardware engineering. He was very important in the development of the MacBook and iMac. This graduate of electrical engineering owns over 300,000 shares of Apple.
6. Craig Federighi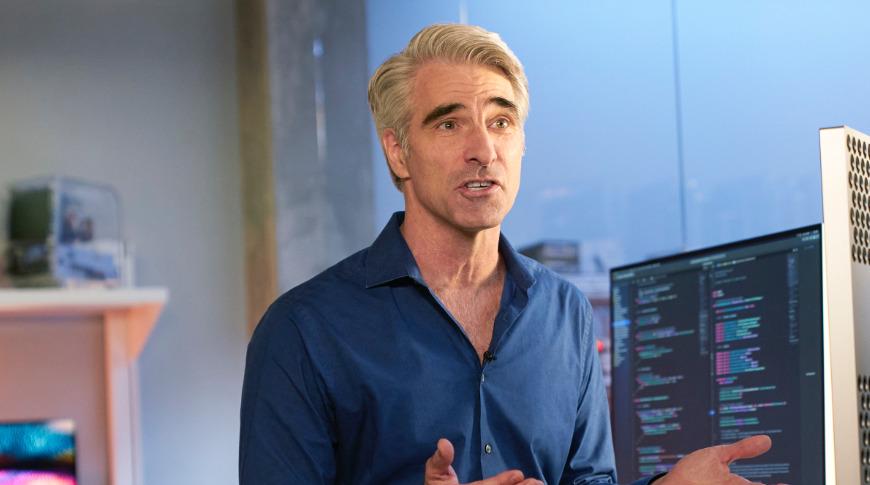 At the moment, Craig is the senior vice president of software engineering at Apple. He's in charge of the constant improvement of iOS. He was also on the team that developed the software. He owns over 300,000 shares of Apple.
The Disagreement Between The Founders of Apple on Who Could Buy Apple Shares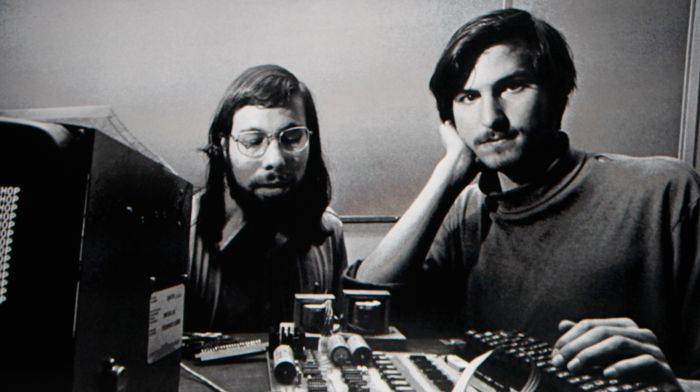 Many years ago when the company was still young, founders Steve Jobs and Steve Wozniak disagreed about shares for employees. Low-level staff such as janitors and security guards wanted to buy Apple shares, but Jobs wouldn't allow it.
Well, eventually Wozniak in solidarity with those staff members ended up selling about $10 million of his share so that those staff members and his friends could get some. He gave these shares out for free. It was estimated that if he hadn't sold any of his 4% shares in Apple, those shares now would be worth $8 billion.
When asked if he regretted his actions, especially as the company is now worth much more. He said that he doesn't need that kind of money, adding that the money and power could erode his values, and he doesn't want that struggle.
Steve Jobs and Steve Wozniak Left Apple in 1985 but Steve Jobs Returned in 1997
The disagreement between the two Steves wasn't just about who could buy shares and not, there were more sinister issues to be sorted; they had power struggles. Well, to save the company, Wozniak decided to leave Apple, this was 1985, and Jobs resigned as CEO. In the process, Jobs founded NeXT, a software company taking along some of Apple's staff members with him. Wozniak became a school teacher, and he did this for 8 years.
Years after the two Steves left Apple, the company was struggling financially. They couldn't compete favorably against cheaper products from Microsoft and Intel. Gil Amelio was brought in as CEO, and in the 500 days he spent in the position, he brought about reforms, which included product focusing. He also took a decision, swallowing his ego one would say, and "begged" Jobs to come back to the company in 1997. Meanwhile, as Apple struggled, Jobs' businesses (NeXT and Pixar) were doing well. Amelio bought NeXT and brought back Jobs as CEO. Building on the foundation that Gil Amelio had laid, Jobs was able to bring Apple back to winning ways, with innovative products and great advertising.
NeXT is not the only company Apple has acquired. Below, we'll be listing some Apple subsidiaries and some of the companies they've acquired over the years.
Some of Apple's Acquisitions
Beats Electronics
Siri
Raycer Graphics
NeXT
SoundJam Mp
Spruce Technologies
Gipsy Moth Studios
Drive.ai
Spaces
Curios AI
NextVR
Subsidiaries of Apple
Shazam
Beddit
Braeburn Capital
Anobit
Apple IMC
Beats Electronics
Apple has acquired over 100 companies, however, it doesn't announce its acquisitions except the press gets wind of it. According to Apple CEO Tim Cook, the company acquires at least 1 company every two to three weeks. He said this in 2019 if they've continued at that pace for the past 2 years, then they should have perhaps close to 200 companies.
Apple likes to acquire companies that can help improve its products or be easily integrated into already existing products. They also acquire companies who are doing things that are in the field they have an interest in. Apple's First acquisition was Network Innovations, this was 1988. Its largest acquisition to date is Beats Electronics, the makers of Beats By Dre. The company was acquired for $3 billion, making Dr. Dre a billionaire.
What are the Founders of Apple Up To Now?
Of course, Steve Jobs was way richer than Wozniak, but they both largely achieved what they wanted. Jobs died a billionaire, while Wozniak isn't yet a billionaire. Woz wasn't interested in money, he just wanted to invent, and he did.
Steve Jobs is No More
It's no more news that Steve Jobs died in 2011 and as at the time of his death, he was no longer a majority shareholder in the company. When he left Apple in 1985, about 9 years after it was founded, he sold his 8% shares in Apple and used the money in starting Pixar animation studio and NeXT. By the time Disney acquired Pixar, he exchanged it for about 8% shares in Disney Inc. As at the time of his death though, his shares in both Apple were liquidated to below 5%. According to the law in the U.S, those who own shares of a company below 5% are not required by law to publish how many shares they own. So, we really can't tell how many shares Jobs owns in Apple.
He came back to Apple though and became CEO and Chairman of the board, so it is safe to say that he got back some shares. Steve Jobs shares in both Apple and other companies are part of the Jobs Trust and they are now controlled by his wife.
Steve Wozniack Is Focused More on Charity
The same also can be said for Wozniack in some way, as his shares were also liquidated to below 5% – we can't say how many Apple shares he owns, that is if he owns any. He was the technical brain behind Apple 1, their first product. Wozniak at the moment is worth $10 million. That's a far cry from what Jobs or the company is worth. But then he sold a large chunk of his shares many years ago.
The Woz man, as he's called, is focused on giving back to the community and the world at large. Therefore, he's usually at conferences, lectures, and places where he can share his wealth of experience. He's also very involved in the advancement of crypto, and a few other tech stuff. At this moment though, he's most focused on giving back. Many years ago, he left Silicon Valley entirely for 8 years and took a job as a teacher in a school. He wanted to give back and this he did.
Apple had a Third Co-founder Named Ronald Wayne
There's a third founder of Apple, although a lot of people don't know this. Ronald Wayne got 10% of Apple shares at the beginning, while the two Steves got 45% apiece. He was to be the deal-breaker or the conflict resolver when the two Steves couldn't come to an agreement. He came back 12 days later to sell his 10% of the shares for $800 and then about a year later, he got $1,500 after the company was incorporated, to relinquish any claims he had to the company. Surprisingly, Wayne doesn't regret his actions. He said he acted based on the information that was available to him at that time. The engineer is retired and lives somewhere in Nevada where he sells stamps and rare coins.
Summarily, the largest owners of Apple are institutional investors. The Vanguard Group and Berkshire Hattaway. Interestingly, not too long ago, Apple employed over a thousand engineers and physicists. The company seems to be gearing up to get into the electric car race with Tesla and other auto companies.