HBO is owned by Warner Bros. Discovery, a massive American multinational mass media and entertainment conglomerate headquartered in New York City, comprising brands such as Discovery, Warner Bros, HBO, HGTV, Food Network, and many others. The company was formed from WarnerMedia's spin-off by AT&T and its merger with Discovery, Inc. on April 8, 2022.
HBO is one of the largest entertainment companies in the world. It also existed for a long time before so many other brands that offer the same service came on board. For movie freaks, any visual media associated with HBO is a massive yes for them, and HBO rarely disappoints. The truth is that you can never get bored with any movie that is coming out from HBO. The brand has revolutionized its content over time so that its viewers will always find something unique attached to them.
HBO Is Owned By Warner Bros. Discovery
AT&T is a company comprising different shareholders that makes major decisions. The company specializes in featuring motion pictures that have been released in theatres, movies, series, TV programs, and other forms of visual content developed for cable TV. They also show other content such as documentaries, comedy, and concerts.
The company has been there for a long time and was one of the first to run a television subscription service for viewers when it was launched in the United States on November 8, 1972. It's also the first entertainment service transmitted over a cable television network. This set the footwork for the establishment of "premium service" for users through the pay-as-you-view method.
The implication is that users can get access to additional subscription services when they pay an extra fee other than the usual amount other users pay. It excludes them from getting adverts being played on their channels while their contents remain the same. It also premiered the use of satellites to transmit content anywhere in the world in 1975.
HBO was owned by Warner Media, a company later acquired by AT&T, a public company specializing in visual content with many stakeholders, including other companies such as Vanguard, State Street, and BlackRock. In 2022, AT&T spun off WarnerMedia, and it merged with Discovery, Inc. to form Warner Bros. Discovery which now owns HBO.
Key Takeaways
The idea of a cable TV network was first brought into reality by a man called Charles Dolan.
HBO was launched in the United States on November 8, 1972.
Ownership of HBO was vested in Vanguard, State Street, and BlackRock, who are the biggest shareholders, while Randall Stephenson, John Stephens, and William Blase are the largest individual shareholders.
HBO has undergone several acquisitions and mergers over the years, including Time Inc, WarnerMedia, AT&T, and Discovery, Inc.
The key people involved in the running of HBO today are John K. Billock (the President, of HBO U.S. Group), Casey Bloys (HBO President of Programming), Amy Gravitt (Co-Executive Vice President, Programming), Francesca Orsi (Co-Executive Vice President, Programming), Nina Rosenstein (Co-Executive Vice President, Programming) and Amy Hodge (Vice President, Original Programming)
HBO Founders
The idea of a visual entertainment brand became public knowledge when a man called Charles Dolan introduced it. His idea was that users should be offered a premium version of their cable TV, different from the traditional content that users get. Charles Dolan wasn't the first person to come up with this idea though, but he made the first steps by setting up cable TV access buildings.
The cable television company was known as the Sterling Manhattan Cable TV Services, which brought visual content such as entertainment, sports, and other programs that anyone can watch from their home. Time Inc. powered the company. The company was successful, although it struggled to stay above board, and this was when it struck Dolan to tow another innovative part. This induced the introduction of the Premium channels with high-quality content for special users that can afford to pay. This was the beginning of the subscription revolution that changed the manner we see television broadcast in general.
Cable TV was not as popular as the regular television broadcast that people were used to, and it showed in the manner television authorities reacted to the news of the Premium subscription channels. They imposed several restrictions initially on the type of content they are allowed to show but with time, the Federal Communications Commission removed all restrictions as they came to accept that a Premium Television channel has really come to stay and is necessary.
In 1971, Dolan's Sterling successfully launched the 'Green Channel,' which became the Home Box Office (HBO) when it was renamed a few years later. The channel had exclusive rights to show NHL games majorly, but with careful development and management, they have grown into the big brand we know today. So many other channels have been added, including enthralling shows that entertain their viewers. The focus has stayed mostly on producing movies and other interesting quality shows. The growth of HBO has continued to be monumental and has improved with time as new technology emerges for the entertainment industry.
HBO Acquisition and Mergers Over The Years
HBO's monumental growth over these years can also be attributed to the several acquisitions and mergers the company has seen since its inception. Though it's management and leadership structure has not been the most stable, at every point where new owners and managers came on board, the company grew beyond what it used to be.
Between Time Inc. and WarnerMedia
WarnerMedia acquired HBO when they merged with Time Inc. in 1989. Under WarnerMedia, HBO introduced more channels to their viewers, such as Comedy Central and HBO PPV, where users can get quality sports content. The administration under WarnerMedia was a fruitful one that revolutionized the company.
Between WarnerMedia and AT&T
Giant entertainment brand AT&T, a reputable name in the United States renowned for owning other entertainment brands, indicated an interest in buying the company from WarnerMedia with a $108.7 billion offer. The process began in 2016, although all the details were not made public at the time. Warner shareholders later approved the deal in February 2017.
Several legal issues delayed the merger from happening and even made moves to halt it, citing the entire process as an anti-trust issue. That still didn't stop the acquisition from happening because on June 14, 2018, Warner entered into an agreement with AT&T, and all the legal details of the merger were signed.
Subsidiaries of AT&T
HBO as an entertainment brand is one of the many subsidiaries of AT&T. The Merger means that all the companies under Time Warner now became part of the companies they own. In addition to Time Warner, AT&T has a lot of other companies that are under their brand, and these includes
BellSouth
DirectTV
Sky Brasil
SBC
Universal
Vyatta
Under Time Warner, AT&T was able to acquire the following subsidiaries
Cartoon Network
Adult Swim
Cinemax
DC Comics
TNT
TBS
Crunchyroll
Boomerang
The acquisition was a very big, but it indicated the quality of these content channels and the value it will add to the AT&T brand.
WarnerMedia & Discovery Inc
In 2022, just a few years after AT&T acquired WarnerMedia, it spun off the company, allowing it to merge with Discovery, Inc. to form Warner Bros. Discovery which now owns HBO.
HBO Founders, Key People Involved in HBO and Their Net Worth
Charles Dolan – $5.5 billion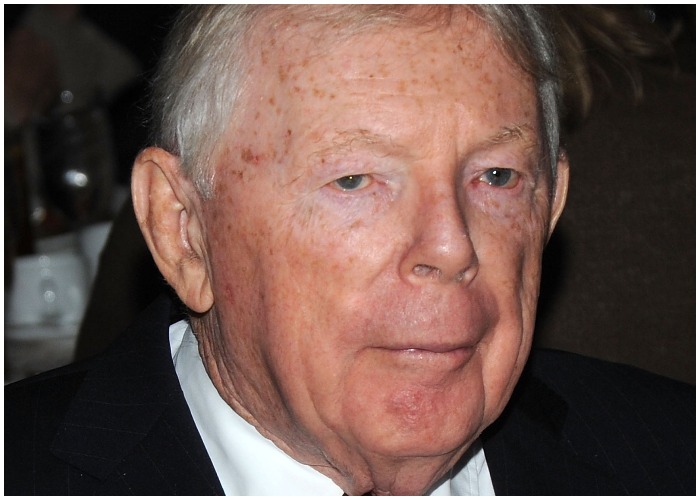 Charles Dolan is an American entrepreneur and billionaire credited with the development and maximization of cable TV. He made his money from his companies that are based mostly on Cable TV content. His sale of Cablevision to Altice in 2016 earned him an estimated $17 billion.
His family also runs the Square Garden Company, which was drawn out from Cablevision in 2010. The company owns many sports brands and teams, including New York Knicks, New York Rangers, the Marden Square Garden arena, and other reputable television networks. He is a massive innovator in the Cable TV world. Charles Dolan has been estimated to have a net worth of $5.5 billion.
Having sold off his Cablevision TV in 2016, Charles Dolan entered into other aspects of his life, including active participation in politics. He was a major contributor to the Donald Trump political campaign for his re-election in 2020.
John Billock – $1.1 million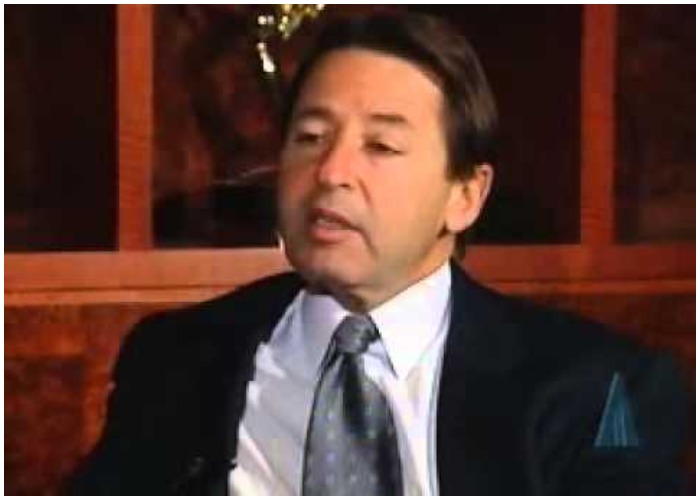 John Billock is the former Chief Operating Officer at Time Warner Cable Inc. He is also the president of the HBO U.S Group. He joined HBO in 1978 after the company was founded as a marketing officer and was instrumental in the growth of the company in the years that followed.
Back in 2014, he was appointed Chairman of Central European Media Enterprises alongside Iris Knobloch and Doug Shapiro, also members of the board. Central European Media Enterprises is an entertainment company with TV channels in countries like Romania, Bulgaria, Slovakia, Slovenia, and the Czech Republic.
Casey Bloys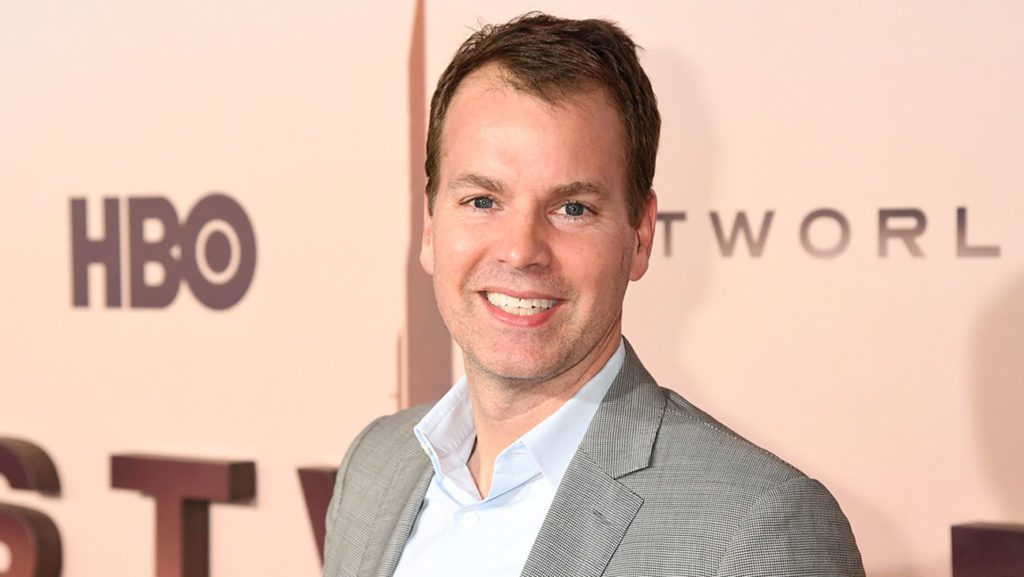 Casey Bloys is the president of the HBO programming department, and he takes charge of all HBO's channels and programs. He's also the one in charge of marketing and program planning for the oversees group. He also oversees the running of HBO Max and other linear networks like TNT, truTV, and TBS.
Amy Gravitt 
Amy Gravitt is the current executive vice president of comedy programming under the HBO original programming section. Before joining HBO, she was a US Navy personnel and served on USS Constellation (CV-64) where she rose to the rank of Lieutenant before leaving the Navy. There are no reliable reports about her net worth.
Francesca Orsi
She is the Executive Vice President of drama programming and she assumed the position in 2016. Francesca is also in the HBO programming section. In the past, she has been responsible for dramas like Game of Thrones, Big Little Lies, True Blood, and more recently Lovecraft Country, Euphoria, Succession, etc. For now, there are no reliable reports about Francesca's net worth.
Nina Rosenstein – $10 million
Nina Rosenstein is the executive vice president of HBO entertainment under the HBO programming section. She was promoted to her new rank from being senior vice president in 2016 alongside Amy Gravitt. Nina specifically works on talk shows, news programs, and specials for the network. She is estimated to be worth about $10 million.
Amy Hodge
Amy Hodge started her career in media with Creative Arts Agency where she worked as an assistant in TV Packaging from July 2007 to February 2009. She then joined HBO in March 2009 and worked there till February 2011 as an executive assistant before joining BBC Worldwide Productions in the same capacity. Amy worked at BBC from February to December 2011 before she got promoted to Manager (December 2011-2012) and later Director (January 2013-August 2015). She thereafter took a role at Bad Wolf as Vice President Development (September 2015 to date) before joining HBO as Vice President Original Programming from August 2018 to date.
Summary of Key HBO Heads and Their Net Worths
| | | |
| --- | --- | --- |
| S/N | Name | Net Worth |
| 1 | Charles Dolan | $5.5 billion |
| 2 | John Billock | $1.1 million |
| 3 | Casey Bloys | Unknown |
| 4 | Amy Gravitt | Unknown |
| 5 | Francesca Orsi | Unknown |
| 6 | Nina Rosenstein | $10 million |
| 7 | Amy Hodge | Unknown |