Parler is privately owned, who owns Parler and details of what percentage they hold is not a piece of information that is readily available to the public as the social networking service provider is not a publicly traded company. Nonetheless, it's no secret that the privately-owned establishment was founded in 2018 by computer scientists John Matze Jr. and Jared Thomson. It was later reported that the Republican political donor and heiress, Rebekha Mercer, funded the company. She is the director of the Mercer Family Foundation and has been revealed as a co-founder of Parler.
There are many social networking and microblogging platforms in the world but Parler stands out as one of the most controversial. The service takes pride in proclaiming itself a free speech social site, unlike Facebook and Twitter that have become known for their content moderation policies. But then, it has been bashed as a haven for far-right extremists, conspiracy theorists, and supporters of the former president of the United States, Donald Trump. There are also claims that Parler banned left-wing and liberal users who challenged the prevailing opinion on the platform. All of these have made people curious about who owns Parler, their personal lives, and what they aim to achieve with the platform.
The Three Founders of Parler and What You Should Know About Them
1. John Matze Jr.
Position: Founder, Software Engineer, and Former CEO
Net Worth: Undetermined
College: University of Denver
From 2007 to 2011, John Matze was a student of Poway High School located in San Diego County, California. After he graduated from Poway, he proceeded to the University of Denver. He schooled at the private research university founded in 1864 from 2011 to 2014, graduating with a BS degree in Computer Science with minors in Mathematics, German, and Business.
While in college, he worked with Alere Inc. as a junior web developer for over a year, from June 2012 to September 2013. His next job came the same year he graduated from Denver. He worked as a software engineer for General Atomics in Poway, California; this was from June 2014 to March 2015 and the job had him program aeronautical components, create and lead software development tickets among other things. The same month he left General Atomics, he joined BridgeSTOR as a lead iOS developer. Matze worked with the company for over two years and helped to develop the Coronado iPhone application. He left BridgeSTOR in June 2017, the same month he stopped working as a software engineer for Amazon Web Services (AWS).
Matze worked for AWS in Seattle, Washington, for three months. When he left the company, he focused on being a software manager and iOS developer for CarePICS, a position he had held since August 2015. It was in January 2018 that he left his position at CarePICS to focus on founding Parler. John Matze, according to his Linkedin profile, developed the entire iPhone app for Parler. In addition to other responsibilities he took on to get the social networking site running, he created budgets, trained team members, and raised millions in investment capital for the company. All of these positioned him to serve as the CEO of Parler in addition to being its founder and software engineer.
2. Jared Thomson
Position: Founder and Lead Engineer
Net Worth: Undetermined
College: University of Denver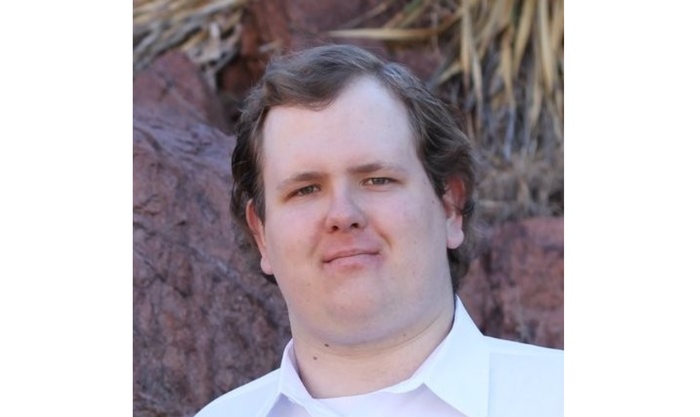 It's no secret that John Matze and Jared Thomson are the brains behind Parler; the two have a lot in common and have known each other since their college years. Reports have it that they were roommates in college and we can confirm that Jared also acquired a Bachelor of Science degree in Mathematics and Computer Science from the University of Denver. More so, he obtained a Master's degree in Computer Science from the same university. Like Matze, he has accumulated quite extensive knowledge as a computer scientist and as you would soon learn, worked for companies Matze also worked for.
For three months, beginning in December 2014, Jared Thomson worked as a software intern for BridgeSTOR. His responsibility revolved around the development of the NAS gateway API server and building a solid web server to manage the API calls. Before this, he had been working as a programmer for Base10 Technology Solutions, a limited liability company based in Denver. In June 2015, he left Base10 which his Linkedin profile suggests he owns and became a software development intern with Travelport but that only lasted until August of the same year.
Thomson's next job was as a software engineer for CarePICS, he held the position for over two years, from January 2016 to January 2018. He helped the company develop computer vision applications for wound analysis in iOS, web, and android variations. He also developed the CarePICS mobile app for Android and designed algorithms that facilitated the measurement of wounds for treatment tracking. When he left CarePICS in January 2018, it was to found Parler. More than being a founder of the social networking platform, Jared was its lead engineer and he continues to serve in that capacity.
Jared Thomson takes pride in relating that he directed the backend development of the social site. According to him, he personally wrote a significant portion of Parler's server code in addition to working with various teams to write the code for web (javascript), Andriod (Java), and iOS (Objective-C) versions of Parler.
3. Rebekah Mercer
Position: Founder and Investor
Net Worth: $25 million
College: University of Denver
Rebekah Mercer is the most popular founder of Parler. An American heiress and Republican, she is the daughter of the computer scientist billionaire, Robert Mercer. Born and raised in Yorktown Heights, New York, the 50 years old attended Stanford University where she studied Biology and Mathematics. She furthered her education at the private research university and obtained a master's degree in Management Science and Engineering, this was in 1999. She later became a Wall Street trader and worked for Renaissance Technologies, a hedge fund that had her father as one of its prominent leaders.
While she is mostly known as the director of the Mercer Family Foundation, Rebekah has involved herself in so many entrepreneurial pursuits over the years. For instance, she once owned Ruby et Violette, a company that sells cookies, and is a part-owner of Breitbart News. She gained a stronger hold of the company sometime in November 2017 after her father who was also a part-owner announced that he sold his stake to Rebekha.
The American heiress is famed for her political activities and support for the Republican party. It was reported that she and her father contributed a massive $25 million to the 2016 presidential election. She initially supported Ted Cruz during the 2016 presidential election but after he lost the primary, she directed her support at Donald Trump. Given that, it isn't much of a surprise to many people that she provided the money which funded the development and launching of Parler. In a statement she published on the platform, Mercer posited that she and John Matze started the social site to offer people a neutral platform for free speech and at the same time, protect data privacy. Rebekah got married to Sylvain Mirochnikoff whom she met at Stanford in 2003 and is a mother to at least four kids. It was reported in 2017 that she was getting a divorce.
Key Takeaways
Parler is a social media platform founded in 2018 by John Matze Jr., Rebekha Mercer, and Jared Thomson.
Mercer provided most of the funding for the company while Matze served as its CEO and Jared as its lead engineer.
The company ran into trouble over claims that it facilitated the U.S. Capitol violent invasion by Donald Trump supporters in January 2021.
Parler board led by Rebekha Mercer fired John Matze from his position as CEO on the 29th of January 2021.
Matze filed a lawsuit against Parler in March and court documents suggest he owns a 40% stake in the company while Mercer owns 60%.
Here's Why John Matze Is No Longer The CEO of The Company He Co-founded in May 2018
Being a founder and one of those who owns Parler didn't stop the company's board from axing John Matze as its CEO in January 2021. Matze served as the chief executive of Parler until the 29th of January when he was fired. His removal from the office came at the peak of a series of challenges the company faced after the violent storming of the U.S. Capitol by Donald Trump supporters earlier that month.
Following multiple reports that claimed Parler was used for organizing the incident, which saw a mob of Trump's supporters seeking to overturn the outcome of the 2020 presidential election; Google and Apple removed Parler from their app stores. On the 10th of January, the site went offline as Amazon Web Services canceled its hosting services.
This development forced Parler's board to take some actions and one of their decision was to remove John Matze as Parler's CEO. Following his removal from the position, Mark Meckler became the interim CEO and served until May 2021 when George Farmer assumed the office.
Matze Dragged Parler to Court and It Was Revealed That Rebekah Mercer Owned A 60% Stake In The Company
Understandably, most people would be displeased if they are unceremoniously fired from the company they founded; this was the case with John Matze. He issued a public statement wherein he related that the board led by Rebekah Mercer decided to terminate his position and that he was not part of the decision.
In March, it emerged that the former CEO filed a lawsuit against the company and Rebekah Mercer. As culled from his court documents, he alleges that he was abruptly ousted from his position because he endeavored to combat the misuse of Parler by violent extremists and domestic terrorists. Citing Mercer as the "other owner", Matze contends that she plotted to force him out and steal his forty percent ownership interest.
The computer scientist is seeking punitive damages and the millions he believes he is owed in compensatory damages. He argues that while Rebekah Mercer had bragged to her business and political acquaintances that Parler is worth hundreds of millions of dollars, and possibly a billion dollars, she and others who connived to steal his 40% ownership are claiming his stake is worth only $3.
It was also gathered from the documents that Matze and Mercer formed Parler LLC in May 2018 and signed the Operating Agreement for the Nevada limited liability company on the 19th of the said month. Mercer allegedly wanted her ownership in Parler to be a secret because she believed her involvement would constitute a toxic distraction for Parler's business objectives; this was why her 60% ownership was filed to be held in the name of NDM. As far as we can tell, the case is still in court and yet to be resolved.
Parler's Userbase and Lawsuit Against Amazon Web Services
In addition to dismissing John Matze as the CEO, Parler dragged Amazon Web Service to court with an antitrust lawsuit for canceling the hosting services it provided for the company. In its complaint, Parler argued that AWS' decision to terminate its account has political motives and was designed to reduce competition to the benefit of Twitter.
AWS dismissed the claims in a statement, asserting that it terminated Parler's account because it was unable or unwilling to take action against content that incites violence. As culled from the statement, AWS had informed Parler about the said content a few weeks before the storming of the U.S. Capitol. However, the web service provider said it noticed an increase in such kind of dangerous content which led to its decision to suspend the services it was rendering to Parler.
Sometime in March, Parler withdrew its antitrust lawsuit against AWS, this brought an end to its quest to legally compel the company to reinstate its hosting account. But then, it came after the establishment with another lawsuit, alleging defamation and breach of contract. According to its claim, AWS didn't allow the 30 days grace it gives clients to fix any material breach or find another host before it terminated its contract. Parler says it wouldn't have signed up with AWS without the 30 days provision.
Reports have it that Parler had 15 million users when it faced the challenges that saw it go offline in January 2021. It returned on the 15th of February 2020 and it has been claimed in some quarters that it has around 20 million users. But other reports suggest that this is not true.