How tall is Rihanna? Rihanna's height is given as 5 feet, 8 inches. The multifaceted Barbadian singer also weighs 61 kg (135 pounds) and has a body measurement of 34-24-36 inches.
Since Rihanna came into the limelight in 2004, it was easy to classify the singer with slender folks. Aside from her excellent and captivating voice, Rihanna's height and gorgeous physique made her more than a musician. She is exceptionally photogenic and fits the best description of a model.
More than that, the singer has made headlines following her constant swerve across the weight spectrum. She could be gracefully slim one season and be obviously "thicc" the next. Good for us; she hasn't been quiet over her body changes. Rihanna has given fans a glimpse of her personal life and how she alternates healthily between slim and "thicc."
Rihanna's Fact Card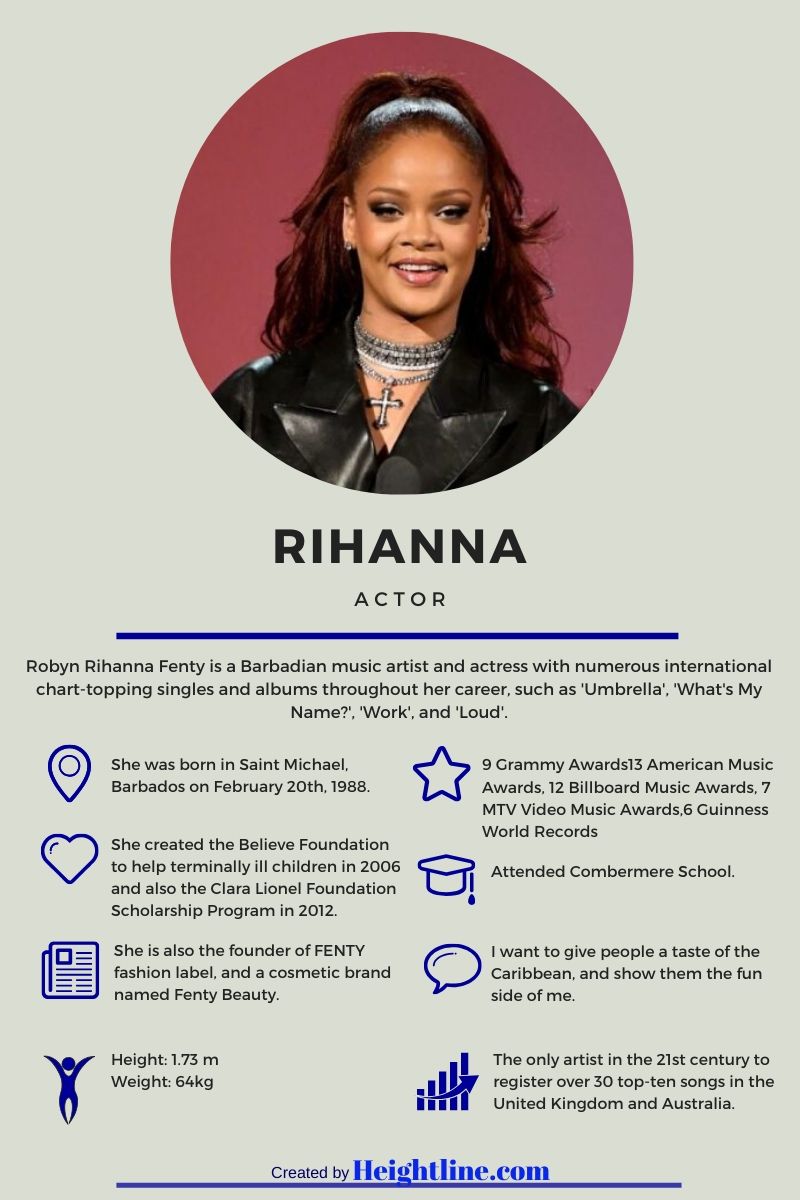 How Tall Is Rihanna?
The Barbadian singer stands at the height of 5 feet, 8 inches (1.73 m). Rihanna's average height doesn't put the singer on the extremes. For someone with such height, Rihanna can never be lost in a crowd. Although she often wears heels, Rihanna's height has always been a thing of interest to her fans. Beyond that, Rihanna's love for tattoos has made her a darling to her legion of fans.
Riri might be slightly taller than the average American woman, but her achievements in pop culture can never be overlooked. Beyond her music career, the singer also has her footprint in several businesses, including her fashion line, Fenty, and fragrance and beauty lines. She also owns a music streaming platform along with Jay-Z called Tidal, among other things.
She has had collaborations with other top brands in America, including athletic brand Puma and much more. All these exploits have clearly defiled whatever comparison to Rihanna's height because it has never stopped the singer from becoming one of the wealthiest female musicians worldwide.
Rihanna's Height Compared to the Average American Woman
For a woman of her ethnicity and color, Rihanna's height of 5 feet, 8 inches puts the singer a few inches above the average American woman. According to the Centers for Disease Control and Prevention (CDC), the average American woman stands 5 feet, 4 inches tall. The CDC report, which was released in 2018, was obtained from data collected from adults age 20 and above in the United States.
The analysis was done from the data collected from 1999 to 2000 through 2015 to 2016. That being said, Rihanna is about 4 inches taller than an average American woman. Nevertheless, she is not the tallest female R&B singer in the United States. But how does her height compare to other celebrities? Let's find out below.
Rihanna's Height Compared to Other Celebrities
While Rihanna's height has made her positively statuesque, the singer is taller than many celebrities in the industry. At 5 feet, 8 inches, the Barbadian beauty stands taller than fellow pop stars like Brandy, who is 5 feet, 7 inches, Beyonce at 5 feet, 7 inches, and Nicki Minaj, who has a height of 5 feet, 4 inches. Beyond that, other celebrities such as Brooke Shields (6 feet), Queen Latifah (5 feet, 10 inches), and Taylor Swift (5 feet, 11 inches) are all taller than Rihanna. Albeit, they are not more successful than the singer. Below is Rihanna's height compared to other celebrities close to her, such as Chris Brown, Beyonce, and Cardi B, among others.
Chris Brown's Height Compared to Rihanna's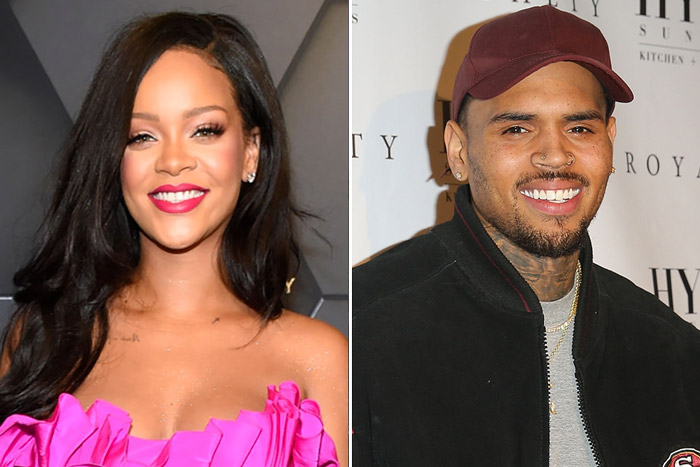 Chris Brown stands 6 feet, 1 inch tall, about 5 inches higher than Rihanna's height. Although he is not the tallest, the American music star and performer admits that he wouldn't want to be taller, as it would be hard for him to dance or move his body. While this may be true to an extent, it is imperative that Chris Brown and Rihanna were previously an item. However, their relationship was tumultuous and abusive, which led to their breakup in 2013. Beyond that, Chris Brown is also taller than the average height for American men (5 feet, 9 inches).
Rihanna's Height Compared to Beyoncé's, Who is 5 feet, 7 inches Tall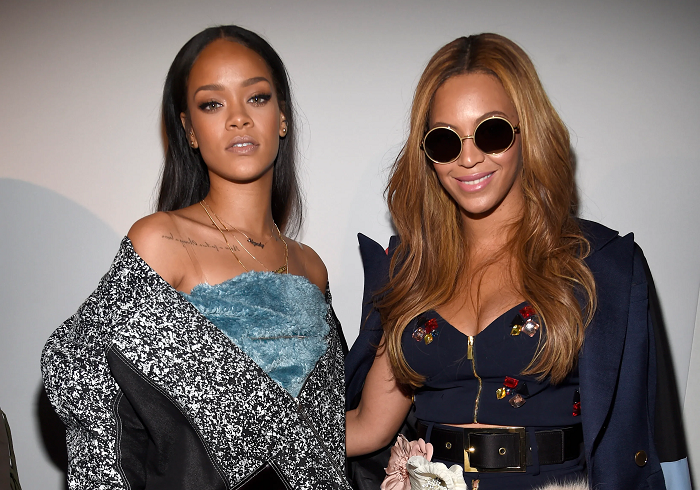 Beyoncé is one of the most prominent and well-celebrated music stars in America and across the world. The Lemonade singer has done a great job of letting fans into her personal life, and at the same time, she enjoys maintaining her sanity for the safety of her family. Queen Bey stands at 5 feet, 7 inches, which is just an inch shorter than Rihanna's height of 5 feet, 8 inches. Although she wears often wears heels, which makes her appear taller. Nevertheless, she is not so short either as her 5 feet, 7 inches height makes her taller than the average American woman.
Rihanna's Height Compared to Cardi B's Height at 5 feet, 3 inches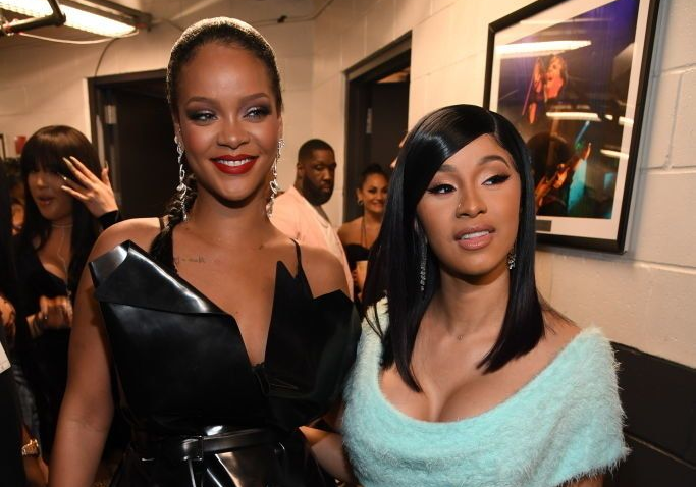 Cardi B, also known by her real name Belcalis Marlenis Almánzar, is a famous American rapper and internet celebrity. She achieved fame through her online presence on social media platforms such as Instagram and Vine, where she has amassed millions of fans. Although she is not so tall compared to other female American rappers, Cardi B often looks big as she is often pictured on heels during performances. According to the rapper, she is 5 feet 3 inches, making her 5 inches shorter than Rihanna. Despite this, height has never hindered the rapper, as Cardi B has become incredibly successful in her music career.
Other Celebrities Who Share the Same Height as Rihanna
Aside from Rihanna, many other celebrities share the same height as the singer. Although they can't be classified as the tallest, they are not short either. However, they are sure taller than the average e American woman. These celebrities have been incredibly successful in their respective careers, and height has never been a hindrance. Check out female celebrities who share the same height as Rihanna in the table below.
| | | |
| --- | --- | --- |
| S/N | Celebrities | Height |
| 1 | Rihanna | 5 feet, 8 inches |
| 2 | Paris Hilton | 5 feet, 8 inches |
| 3 | Jennifer Garner | 5 feet, 8 inches |
| 4 | Anna Hathaway | 5 feet, 8 inches |
| 5 | Emma Thompson | 5 feet, 8 inches |
| 6 | Maria Carey | 5 feet, 8 inches |
| 7 | Bella Thorne | 5 feet, 8 inches |
| 8 | Katy Perry | 5 feet, 8 inches |
| 9 | Katharine Schwarzenegger | 5 feet, 8 inches |
| 10 | Gina Carano | 5 feet, 8 inches |
What's Rihanna's Take on Being "Thicc"?
According to a recent interview, the singer exuded so much confidence and awareness about her body at the height of the media frenzy about her chubby looks. She stated that she knows when she's having a fat day and when she's lost weight. More importantly, Rihanna proudly accepts all body types her diet and workout routine shapes her into. In a Vogue issue, she told interviewers that although she's not built like Victoria's Secret girl, she feels incredibly beautiful and confident in her lingerie, nevertheless.
When Rihanna speaks this way, she is not speaking for herself alone. Neither is she being biased. If anything, the Barbadian singer is only lending credence to recent studies that revealed that a whopping 59% of black women feel beautiful and comfortable in their bodies, as opposed to a meager 32% Hispanic women and 25% white women.
Rihanna's words carried much weight not only because they graced the pages of a Vogue magazine issue but because "weight swings" have been a cause for concern for millions of women across the United States and the world. For one, moving forward on the weight scale every summer and shrinking during winter is not a great feeling for many women. And so, when Rihanna calls her fluctuating body type pleasure and not a curse, she liberated millions in an instant. According to the singer, she simply makes her style choices based on the season her body is in and what looks best for her at any given time.
There are incredible lessons to learn from this. For one, self-love and self-acceptance aren't the same. While most women have rightly dumped the myth of a "perfect body" to accept their body as it is, they do so as a show of giving up, more like accepting a cancer condition in good faith. There's also a difference between accepting a fluctuating body type and proudly adapting your wardrobe to fit those fluctuations when they show up. One is simply about the agreement, while the other talks about confidence.

How Much Does Rihanna Weigh Today?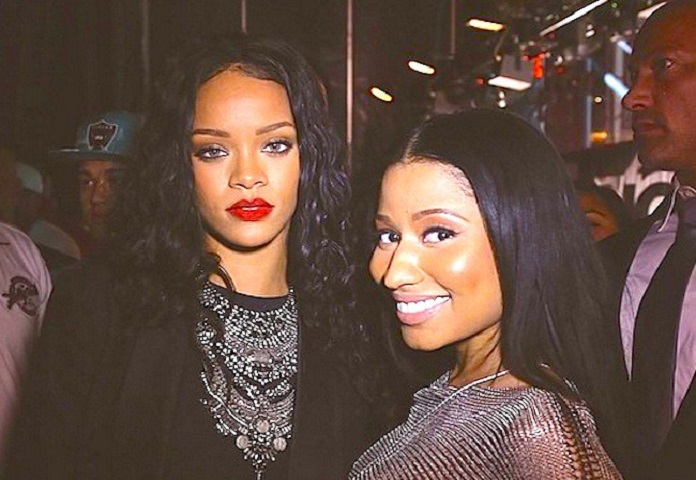 Rihanna's body type puts her in the class of women who experience significant body changes by the season. She could be slim one season and be curvaceously "thicc" the next. And being in the public eye makes those changes even more apparent. At the turn of 2016, during her Anti World Tour, fans were greeted to a much bloated and curvier Rihanna than they were used to. Many sources attribute it to her diet change or lessened workout routine. Nevertheless, the singer made no statement about it. But there was a clue.
Within that period, her Instagram timeline was replete with photos of a partying Rihanna hanging out with family and close friends. One factor no one could ignore was the constant presence of food and drinks. That, sources say, may have added to her weight gain. A few months after that, however, the singer had slimmed down and was looking more athletic. Although this cycle has continued season after season, there is an optimum weight for Rihanna. 
The star weighs 135 pounds (61kg), which is very much within the green zone. Today, Rihanna remains a standard for many young and middle-aged women hoping to get into shape and stay there. More so, her confidence and carriage remain a stronger lesson for most black women across the US.
Rihanna's Body Measurements
The star measures 34-24-36 inches for her bust, waist, and hips, respectively, what some might call a perfect body measurement for a model her class. Little wonder Rihanna remains a huge fashion figure. She's had several fashion collaborations with big names such as Armani Jeans and River Island. In 2014, she was the face of the Balmain spring/summer campaign and became the first black woman to be the face of the fashion brand Dior.
How Does She Keep Fit?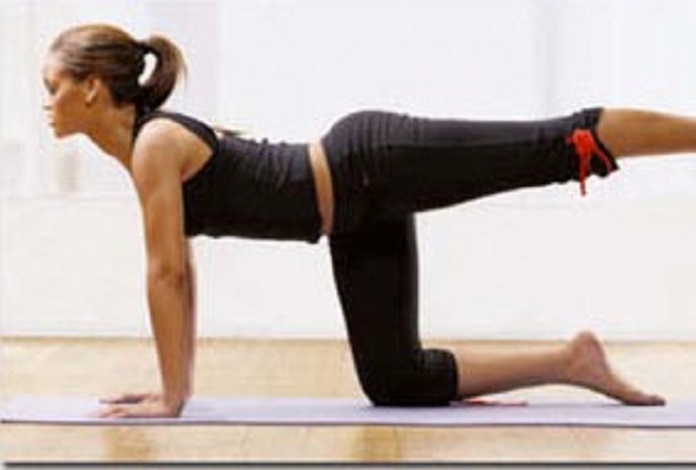 There's no question that Rihanna has a workout routine. The question is, who trains her and what do they do in those sessions? Ary Nunez is a fitness expert who has worked with the R&B singer since 2014. According to her, they focus on the core muscles and run repetitive exercises to strengthen them. It involves a mix of dancing, martial arts, and calisthenics. Also, there's a sweaty repetition of sit-ups, torso rotations, and plank workouts. Nunez says that Rihanna is as dedicated to her workouts as she is to her music career. When it concerns her diet, Rihanna relishes protein a lot. However, Nunez ensures she's having enough balance and the right mix of diet. Her typical meal will include some fish with veggies or salad.