Once in a while, there will be a need to look back on all the 'Indy' success stories in the music industry. Whenever such a time comes, G-Eazy will always be somewhere at the top of that list. This California based rapper is the definition of a self-made musician.
His skill behind the mic has earned him envious spots on the Billboard charts, and collaborations with established artists within and outside his genre. A serial lyricist, G-Eazy memorably released three albums in four years, between 2014 and 2017. Still, there is the feeling that the Me, Myself and I rapper and record producer is just getting started.
G-Eazy Bio, Wiki, Family
G-Eazy was born Gerard Earl Gillum on May 24, 1989. He has a younger brother, James, who plays the trumpet. His mother, Suzanne and art professor father, Eduard Gillum, separated when young Gillum was in the first grade. His mother had started dating a woman named Melissa Mills at the time which left Gillum confused. He eventually had to go live with his grandparents in Berkeley, California, where he continued his education. They would later move to North Oakland. Gillum, however, continued his education at Berkeley.
From 2008 to 2013 saw G-Eazy go from a wannabe, struggling college student/artist to one of the top names to look out for in the New HipHop era.
Gillum attended Loyola University in New Orleans. This was where he met his producer, Christopher Andersson, who was also enrolled there. In his early days, he was a member of a collaborative called "The Bad Boyz", who had put up several of their original songs on their Myspace page. This and a lot of other events led him to become a locally recognized talent in the East Bay Area. His biggest success at the time came when he was scheduled to be an opening act for artists like Lil Wayne and Snoop Dogg in 2010.
See Also: Rick Ross – Bio, Fiance, Age, Height, Wife, Girlfriend, Wiki, Baby Mama
G-Eazy's 2009 and 2011 mixtapes didn't do so well or at least not as well as he hoped. His 2011 project, The Endless Summer featured a number of songs. The most successful song on the mixtape was the remix of Dion Mucci's 1961 hit song, Runaround Sue. The music video garnered over four million YouTube views. He worked on the project with other notables as Erika Flowers, Greg Banks, and Devon Baldwin. He went on a nationwide tour for the album with Shwayze in November 2011.
G-Eazy was also an ever-present in the 2012 Vans Warped Tour, where he performed every U.S. date. A month later, he was involved with Hoodie on the Excellent Adventure Tour in cities across the U.S.
In September of 2012, Gillum released Must Be Nice, his first for-profit full-length album, completely independent of a label. The album's reception was the polar opposite of his mixtape days. It occupied the No.3 spot on the iTunes Hip-Hop Chart. This success obviously had something to do with the recall from Lil Wayne to once again open for his America Most Wanted Tour in 2013.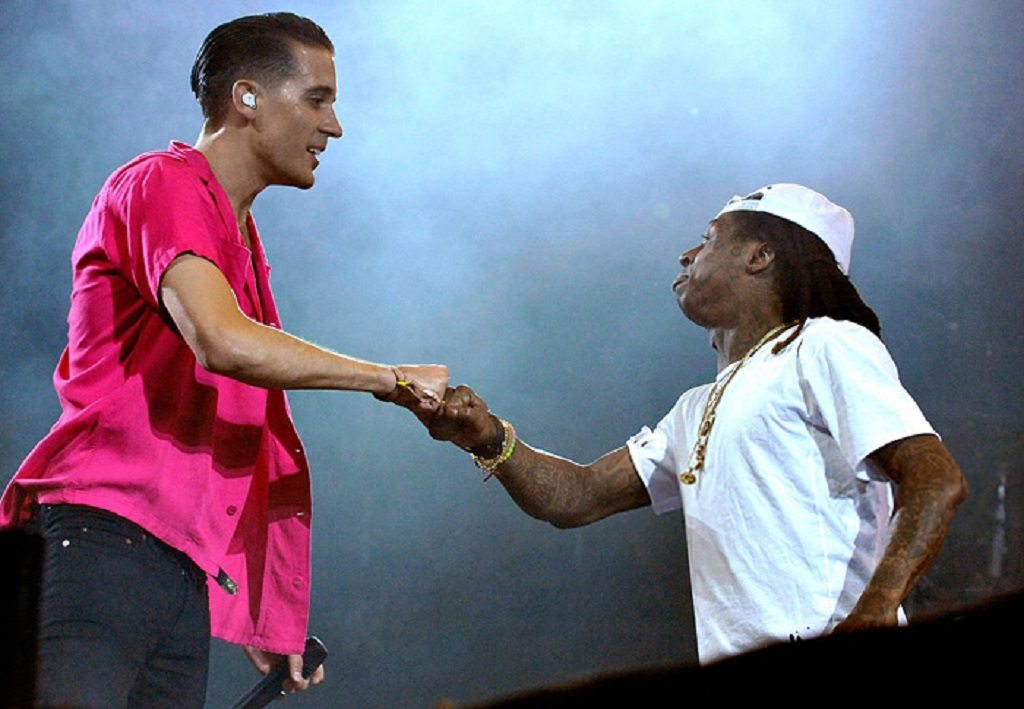 His next album These Things Happen was his first studio album under a major label, RCA Records. The album was released on June 23, 2014, in the U.S. and a month later in the UK. This one also landed at No.3 on the US Billboard 200 chart and the Top Digital Albums chart. Following the release, he embarked on a 40-date tour throughout the U.S. and Canada. He was accompanied by fellow artists Rocky Fresh, Tory Lanez and KYLE. In October of 2015, the album was certified gold by the RIAA.
His next tour was kicked off on October 21, 2014. The sold-out tour was titled From The Bay To The Universe and included dates in countries like New Zealand and Australia.
G-Eazy has played in notable music festivals such as Electric Forest, Outside Lands, Lollapalooza and Made in America. the rapper is also something of a fashion aficionado and in the fall of 2015, partnered with Rare Panther to release a line of fashion items. His efforts in this regard and his sense of style landed him on GQ Magazine's "Top 10 Most Stylish" at New York Fashion Week.
His second studio album When It's Dark Out came out on December 4, 2015. The single Me, Myself & I from the album, made it to No.7 on the US Billboard 100. He featured singer Bebe Rexha on the track. The tour for the album kicked off on January 2016 and included venues across the U.S, Europe, and Australia.
See Also: Danielle Bregoli Age, Height, Net Worth, Wiki, Family And Quick Facts
In 2016, he was also featured on Britney Spear's song Make Me off her ninth studio album. The duo performed the song on stage at the 2016 MTV Video Music Awards and the iHeartRadio Music Festival in the same year.
Gillum was nominated for the Best Hip-Hop Artist in the MTV Europe Music Awards in 2016. He was also nominated for a People's Choice Award in the Favorite HipHop Artist category in 2017. He won the latter.
G-Eazy has released a sequel to The Endless Summer mixtape titled The Endless Summer II and his third studio album titled The Beautiful & The Damned on December 15, 2017.
G-Eazy Height, Net Worth
This emcee is a tall dude, standing at an intimidating height of 6 feet 4 inches (1.92m). G-Eazy's numerous albums, tours, and features have earned him a net worth valuation of $9 million.
Dating, Girlfriend
At different times in his career, G-Eazy was rumoured to be dating Lana del Ray, then Britney Spears. As far back as 2011, he was also rumoured to have started a relationship with singer Devon Baldwin. It was reported that they had clicked while working on his remix of the classic Runaround Sue and its subsequent music video. Presently, he is said to be dating a lady simply known as Halsey.