Female ESPN reporters have become some of the most exciting journalists to watch out for over time, and it is not hard to see why. Since its creation in 1979, ESPN has had the honor of breeding well-respected female reporters who are rapidly taking their well-deserved spot in almost every industry.
Beyond their good looks, these female reporters at have distinguished themselves as well-studied and grounded in hosting, reporting, and anchoring the network's many programs and shows in different fields. We have made a list of 15 female ESPN reporters to watch out for in the coming years.
15 Top Female ESPN Reporters
1. Antonietta Collins
Date of Birth: November 22, 1985
Age: 38 Years Old
Active at ESPN Since: 2016
Formerly At: Univision in Miami, CBS Sports Radio affiliate in St. Petersburg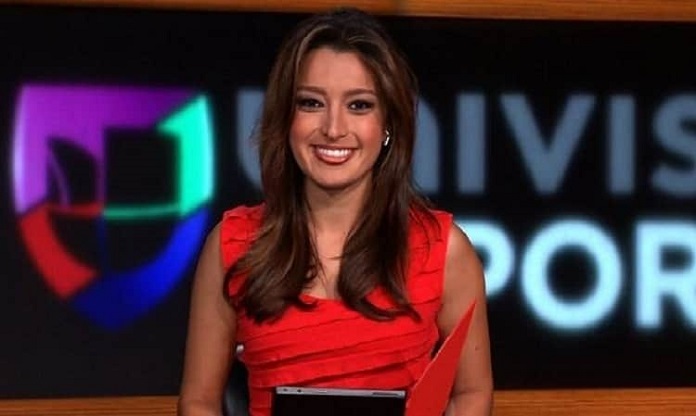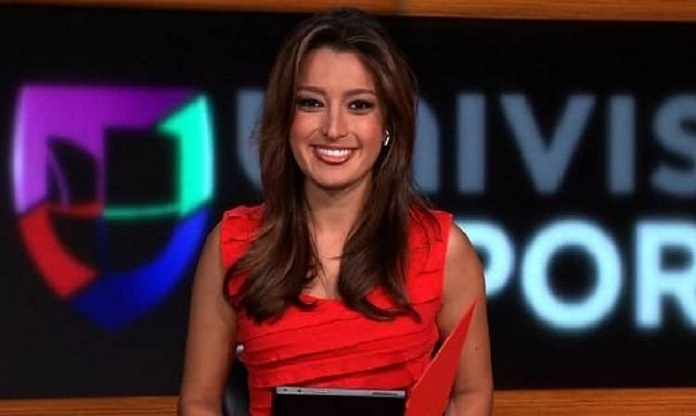 Antonietta "Toni" Gonzalez-Collins is a Mexican-American sportscaster. She currently works for ESPN as a news anchor for SportsCenter and occasionally hosts SportsNation. She joined ESPN in 2016 but had a humble beginning like most folks. Upon graduating from the University of Mount Union in 2013, she became a production assistant at Univision in Miami, Florida.
She also served as a production assistant with a CBS Sports Radio affiliate in St. Petersburg, Florida. During her early days, she collaborated with producers of national programs such as Nuestra Belleza Latina, Premios Lo Nuestro, Premios Juventud, and Primer Impacto.
Antonietta is originally from Veracruz; her parents immigrated to the U.S. when she was young. She went on to attend St. Brenda's High School, Miami, where she took an interest in soccer and excelled so much that she was called up to the Mexican under-19 team. This is where her love for sportscasting started.
2. Lauren Sisler
Date of Birth: October 10, 1984
Age: 39 Years Old
Active at ESPN Since: 2016
Formerly At: WDJB Virginia, WTAP West Virginia, WIAT, a CBS affiliate
Sisler is a native of Roanoke, Virginia, and a graduate of Giles High School. She was the captain of her gymnastics team at Rutgers University and graduated in 2006 with a communication degree and honors from the School of Information and Library Studies (SCILS). She briefly worked at the Rutgers University Television Network as a sports reporter and segment producer and had an internship at CNBC.
Before working for ESPN, Sisler returned to her hometown of Roanoke, Virginia, to start her career at WDBJ, where she worked as a photographer and editor covering local high school and college sports. She later moved to WTAP in West Virginia, where she worked as a weekend sports anchor. In addition to this, she had a brief assignment at the CBS affiliate WIAT.
Sisler is the daughter of Christian parents Lesley and George Sisler. She is currently married to John Willard.
3. Olivia Harlan
Date of Birth: April 8, 1993
Age: 30 Years Old
Active at ESPN Since: 2015
Formerly At: Fox Sports, Packers TV Network, CBS Sports
Olivia is an American reporter from Kansas City. Her father is the famous play-by-play announcer, Kevin Harlan. She graduated from the University of Georgia and was Miss Kansas Beauty Queen 2010.
Harlan's eventful career kicked off soon after graduating in 2014 when she covered SEC and ACC football for FOX Sports South and Raycom. She also co-hosted a daily Green Bay Packers training camp web series and worked as a sideline reporter for preseason games on the Packers TV Network.
She has been a sideline reporter for Atlanta Hawks games on FOX Sports South. Olivia co-reported a game with her father, Kevin Harlan, and they became the first father-daughter duo to call an NFL game together. She covered World TeamTennis for CBS Sports in 2019, and in 2020, she covered football games for the Big Ten Network. She currently works as a sideline for ESPN college football.
Olivia Harlan is married to professional basketball player Sam Dekker, and the duo has a son.
4. Cassidy Hubbarth
Date of Birth: September 19, 1984
Age: 39 Years Old
Active at ESPN Since: 2010
Formerly At: Big Ten Network, Fox Sports SouthNicole, Navteq, WMAQ NBC5 Network
Cassidy Hubbarth is an American television anchor who joined ESPN in August 2010. She has worked as a studio anchor and host for college football & basketball and the NBA on ESPN3. She has also hosted other exclusive ESPN3 broadcasts, such as the Georgia Pro Day, the Baylor Pro Day, and the Madden Bowl.
She became a full-time anchor for ESPN in March of 2013 and has since hosted various shows for the network, including SportsCenter, NBA Tonight, The NBA Today podcast, Highlight Express, Numbers Never Lie, SportsNation, and First Take.
Before ESPN, she was a host and reporter for the Big Ten Network and Fox Sports South. After graduation, she also worked for Navteq as a traffic reporter and producer for WMAQ NBC5 Network in Chicago. She also worked as a production assistant, associate producer, and host at Intersport.
Hubbarth was born in the Chicago area to Emmeline and Gerry Hubbarth. Her mother is from the Philippines, while her father is of German and Irish descent. The Evanston, Illinois, native graduated from Evanston Township High School in 2003 and was a three-sport athlete for four years during her time there. She attended the University of Illinois for one year before receiving her Bachelor of Science from the Medill School of Journalism at Northwestern University.
She is currently unmarried but has a beautiful 5-year-old daughter. She has not said who she had her daughter with.
5. Elle Duncan
Date of Birth: April 12, 1983
Age: 40 Years Old
Active at ESPN Since: 2016
Formerly At: NESN, Ryan Cameron Show on V-103
Elle Duncan is an Atlanta-born sports anchor currently working with ESPN. She had a humble beginning working on television and radio in several on-air positions in her home city. The positions include being a sports anchor and reporter for WXIA-TV Atlanta's NBC-TV affiliate, a sideline reporter for the NBA's Atlanta Hawks for six years, and a field reporter for Comcast Sports South on SEC and ACC football for two years.
Duncan joined ESPN as an anchor for SportsCenter in May of 2016 and has since covered a few other positions for the network. In addition to her work on SportsCenter, she has been co-host of the weekly ESPN podcast First Take since June of 2021; she is among a rotating group of panelists on ESPN's afternoon program Around the Horn and has also covered the 6 p.m. Show with Kevin Negandhi.
On the domestic front, Elle is the first of the two daughters of Clark and Tony Duncan. She married Omar Abdul Ali in 2016, and their union has produced two children.
6. Jen Lad
Date of Birth: January 14, 1981
Age: 42 Years Old
Active at ESPN Since: 2015
Formerly At: NBC affiliate station WREX in Rockford, Fox affiliate WITI in Milwaukee, NBC affiliate Comcast SportsNet Chicago (CSN)
Jennifer Lada is an American sportscaster who grew up in Spring Grove, Illinois. She ran track at Marian Central Catholic High School, where she graduated from, and captained the cheerleading team while studying communication at Marquette University in Wisconsin. She graduated in 2002.
Lada began her broadcasting career after college as a sports reporter and anchor for the NBC affiliate station WREX in Rockford, Illinois. ESPN later hired her in July 2015, but before this, she worked with some other news networks and, for a period, had to work in a restaurant to supplement her income.
Since joining ESPN, she has served as a utility player in the network; her versatility makes her the perfect candidate to fill any role that pops up within the network. Her contributions to the network include but are not limited to being a reporter for College GameDay, host for College Football Live, and guest host in Get Up and SportsCenter.
Lada married Milwaukee sports reporter Dario Melendez in 2017. She was previously married, but it ended in a divorce. She has three children: one with her ex and two with Melendez.
7. Kimberley A. Martin
Date of Birth: January 9, 1984
Age: 39 Years Old
Active at ESPN Since: 2020
Formerly At: Yahoo Sports, The Washington Post
Kimberley Martin is a well-known journalist in the USA. Before landing a spot at the ESPN network in 2020, she was a writer for The Washington Post. She worked as a reporter for The Buffalo News and as a New York Jets beat reporter for News Day between 2012-2017.
She has covered various sports, including Major League Baseball and NASCAR. In 2018, she moved to Yahoo Sports, where she was a senior NFL reporter co-hosting Cover 3, an all-female weekly soccer program. She also conducted several live interviews with league officials and players.
Kimberley Martin joined ESPN in March 2020 as an NFL correspondent. She covers the NFL all year and contributes to ESPN's NFL broadcasts, SportsCenter, ESPN.com, and other outlets.
The reporter was born in Brooklyn, New York. Her credentials include a Bachelor's degree in Psychology and African-American studies from Wesleyan University in 2003 and a Master's in Newspaper and Online Journalism from Syracuse University. She is married to Jeffery Roberts, a lead writer and editor for N.J. Advance Media.
8. Kris Budden
Date of Birth: March 9, 1984
Age: 39 Years Old
Active at ESPN Since: 2014
Formerly At: WCAV Virginia, WBIR Tennessee
Initially born in Atlanta, Georgia, Kris Budden moved with her family at age 10 to Dallas, Texas. She attended Trinity Christian Academy, Dallas, where she was a two-time state champion with the school's tennis team. She graduated with honors from the University of Missouri's School of Journalism with a broadcast journalism degree.
Her career began as a weekend sports anchor at WCAV in Charlottesville, Virginia. In less than two years, she moved to WBIR in Knoxville, Tennessee, where she worked as a sports anchor and reporter covering the Tennessee Volunteers athletics programs. Over six years, Budden covered the men's and women's NCAA and SEC basketball tournaments, the 2012 Summer Olympics, and Pat Summitt's retirement.
In August 2013, she moved to San Diego, California, after accepting a position with Fox Sports. She first served as part of the Fox NFL broadcast crew, and in March 2014, she became the sideline reporter for the Padres broadcasts and a fill-in host for the team's pre-and post-game shows. Before the 2014 NCAA college football season, she began coverage mainly as a sideline reporter for Fox Sports.
She married Mario Toledo, a University of Tennessee men's tennis team member from 2000 to 2002. The duo met in 2012 when she took a lesson from him at a Knoxville racquet club. They got married in Charleston, South Carolina, in April 2014.
9. Malika Andrews
Date of Birth: January 27, 1995
Age: 28 Years Old
Active at ESPN Since: 2017
Formerly At: New York Times, Denver Posts
Andrews was born in Oakland, California, to Mike and Caren Andrews. She graduated from the University of Portland in 2017 with a degree in communications. She began her career with an internship at the Denver Post before working as a James Reston Reporting Fellow in the sports department of The New York Times. She also worked for one year as a reporter for the Chicago Tribune before joining ESPN in 2017 as a reporter covering the Chicago Bulls and Milwaukee Bucks.
She later moved to New York, where she also covered the New York Knicks and Brooklyn Nets. In 2020, she was one of the first reporters to enter the ESPN Wide World of Sports Complex for the completion of the 2019–20 NBA season; she led the 2020 NBA draft telecast with virtual interviews of the top draftees. Her professionalism and style have since earned her recognition from several reputable organizations, such as the New York Post and Forbes, which named her one of the most influential women under 30.
She is unmarried and resides in Los Angeles, where she has lived since 2021, when she started hosting NBA Live for ESPN.
10. Molly McGrath
Date of Birth: June 6, 1989
Age: 34 Years Old
Active at ESPN Since: 2016
Formerly At: Fox sports
Molly Anne McGrath is an American sportscaster and studio host working as an ESPN sideline reporter. The path that led her to her current job started in college when she volunteered to interview the athletes and coaches of Boston University, her Alma mater. She conducted these interviews and documentaries for the school website BCEagles.com.
In 2011, she was hired as a web reporter and in-arena host for the Boston Celtics. She handled daily updates, exclusive interviews, and other packages for the Celtic's team website. She was scouted by an executive at Fox Sports in 2013 and was among several initial hires by Los Angeles-based Fox Sports. She was initially hired as an update anchor but quickly rose through the ranks.
After a year, she joined Mike Hill as a co-host and anchor on the daily sports highlight show. In addition, McGrath also was the lead sideline reporter for Fox College Football and Fox College Basketball. In the summer of 2016, McGrath joined ESPN as a college sports sideline reporter and co-host of College Football Live; she has been one of the critical figures covering each football season.
McGrath was born in San Francisco, California, to Deborah and Michael McGrath. She grew up in Burlingame, California; she attended St. Ignatius College Preparatory and graduated in 2007. She then attended Boston College and graduated in 2011 with a Bachelor of Arts in Communication and Broadcast Journalism. She is married and lives in Seattle with her husband, Max, and her son, Ray.
11. Kendra Andrews
Date of Birth: June 8, 1997
Age: 26 Years Old
Active at ESPN Since: 2022
Formerly At: NBA sports bay area, Denver Nuggets Beat writer
Kendra Andrews is an American sports journalist working as an ESPN NBA reporter. She happens to be the younger sister of NBA Today host on ESPN . She previously worked as a Warriors reporter for NBC Sports Bay Area before joining ESPN. Before covering the Warriors, she worked as the Denver Nuggets Beat writer for The Athletic between June 2019 and January 2021.
At ESPN, she primarily covers the Golden State Warriors while contributing reports to the network's various television platforms, including SportsCenter and NBA programming.
Andrews was born in Oakland, California, to Mike and Caren Andrews. She got her high school diploma from Head-Royce School and her Bachelor's degree in Journalism with a minor in Solidarity and Social Justice from Gonzaga University in 2019. She is unmarried as of now, and there hasn't been any indication that she is dating someone.
12. Sam Ponder
Date of Birth: December 11, 1985
Age: 37 Years Old
Active at ESPN Since: 2011
Formerly At: Fox sports
Samantha Ponder is an American sports reporter best known as the ESPN program Sunday NFL Countdown host. She has been associated with the network since her college days. She interned at ESPN Zone initially and joined ABC-TV as a research assistant. She had a job at Liberty University, where she also studied; she reported for the university's athletic team, Liberty Flames.
After graduating in 2009, she started reporting for Fox Sports Net and Fox College Sports. In July 2011, she joined the ESPN Longhorn Network as a Thursday Night College Football sideline reporter and a co-host of College Football GameDay. Ponder began hosting the show NFL Countdown in 2017 and with that, she became the third person to host the show in its 33-year history.
Sam Ponder was born in Phoenix, Arizona, and married to former Minnesota Vikings quarterback Christian Ponder. The duo married in December 2012, and their union has been blessed with two daughters.
13. Laura Rutledge
Date of Birth: October 2, 1988
Age: 35 Years Old
Active at ESPN Since: 2014
Formerly At: Fox sports
Laura Rutledge didn't wander much before settling as a reporter and host for the ESPN network in 2014. She worked for Fox Sports as a sideline reporter covering broadcasts of Tampa Bay Rays games and then San Diego Padres games. In addition to this, she provided on-field reporting for the Fox College Sports coverage of the NCPA's 2012 National Paintball Championship in Lakeland, Florida.
Rutledge hosted the Coors Light PostGame show on Fox College Football and the halftime programming for FSN college football games back in 2014. She is the producer and host of SDLive, an original she started at Fox Sports San Diego. On August 17, 2020, she became the host of ESPN's premier NFL show, NFL Live.
In addition to being an established reporter, she is also an American beauty pageant titleholder from St. Petersburg, Florida, named Miss Florida 2012. She graduated from Celebration High School in Celebration, Florida, and got her college degree from the University of Florida. She married Josh Rutledge, a professional baseball player, in 2013. Their union is blessed with two kids and the family lives in a log cabin in suburban Connecticut.
14. Katie George
Date of Birth: December 3, 1993
Age: 29 Years Old
Active at ESPN Since: 2021
Formerly At: WDRB Kentucky, FOX Sports Wisconsin, ACC network
Katie George is an American sportscaster currently working with ESPN. Before starting her broadcasting career, she had been a three-time all-conference selection in volleyball at the University of Louisville and was Miss Kentucky USA in 2015. She is originally of Lebanese descent, but her grandfather relocated to Kentucky. She attended Assumption High School, where she played on the volleyball team and was named Prep Volleyball's National Player of the Year.
After graduating from high school, she attended the University of Louisville, where she played for the Louisville Cardinals women's volleyball team and gathered a lot of accolades. She took a little detour in the world of pageantry in 2015 after she was named Miss Kentucky. She represented the state nationally but only managed to enter the top 11.
After college in 2015, she started working as a sports reporter. Her first job was with WDRB, a local station in Louisiana, Kentucky. She was later hired by Fox Sports Wisconsin where she got the chance to cover the Milwaukee Bucks for the NBA season from 2018 to 2019. She became part of ACC in 2019 and also covered football games for ESPN during that time. She became a full employee at ESPN in 2021 and now serves as a reporter for ESPN/ABC Saturday college football games alongside Joe Tessitore and Jesse Palmer.
15. Kelsey Riggs
Date of Birth: November 19, 1988
Age: 35 Years Old
Active at ESPN Since: 2019
Formerly At: WBTW in Myrtle Beach, South Caroline, WCNC-TV in Charlotte, North Carolina
Kelsey is an American anchor and reporter and one of the three daughters of Pam and Ryan Riggs. She is a James Island Charter High School and Charleston Southern University graduate with a Communications degree. She started her career at WBTW in Myrtle Beach, South Carolina but later moved to WCNC-TV in Charlotte, North Carolina where she spent three years. During this period, she covered the Carolina Panthers in Super Bowl 50.
Kelsey Riggs joined ESPN in 2019 for the launch of ACC Network and is one of ACC's founding hires. Riggs is a signature face of the network as the host of ACC Huddle, Nothing But Net, and other studio shows. She also contributes to event coverage on ACC Network and anchors SportsCenter & College Football Live.