The Property Brothers, Drew and Jonathan Scott, are not gay. The twin brothers, who are known as the Property Brothers for their show of the same name on HGTV, have been rumored to be gay, but this is not true. In an interview with Closer Weekly, Drew opened up about the false talk and laughed it off, saying, "Good-looking guys with good-looking designs, they have to be gay!"
On the Property Brothers reality TV show, the duo put together their individual talents to help couples and families find and live in their dream homes. Drew is a real estate professional known for his negotiation skills, while Jonathan is a licensed contractor known for his skill in renovating old homes. People, however, think the show is fake due to the constant dramatic events and the similar patterns each episode always seems to follow.
Are The Property Brothers Gay?
While their renovation work is well known, people have sometimes wondered if The Property brothers are gay and what is happening in their personal lives and relationships.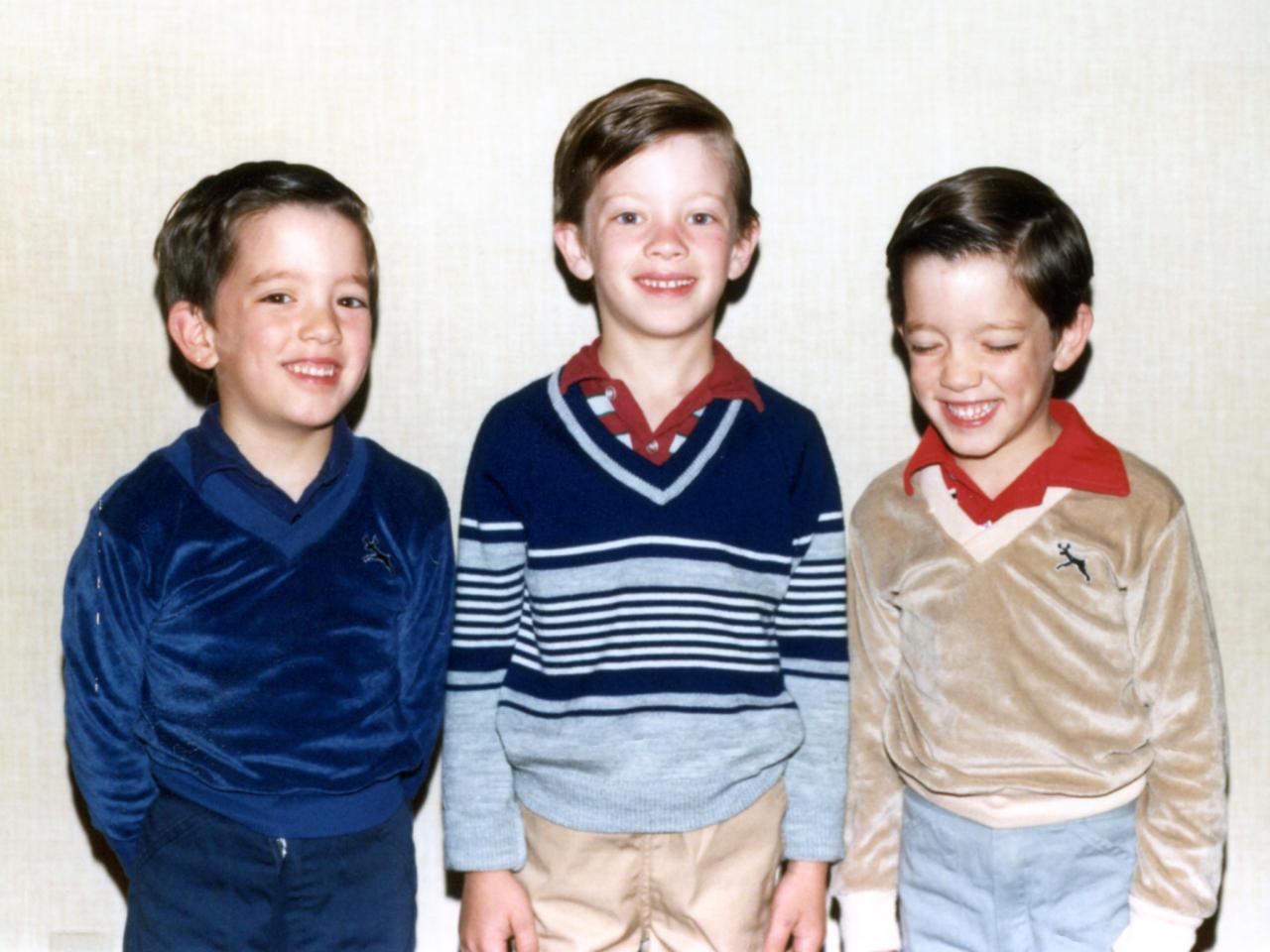 For some reason, many viewers of the Property Brothers show have believed that Drew and Jonathan are gay. The first reason why many find it easy to believe this is because they are very much good-looking and charming. Another reason why you wouldn't blame fans for thinking they were gay is that they have managed to keep their relationship and private life away from the public. And no, The property brothers are not gay.
The rumor eventually got to the brothers' ears and they were forced to address it. They reiterated that they are not gay and were actually in heterosexual relationships. The whole rumor was finally put to rest in 2017 when it was clear that the two men were preparing to get married.
Are The Property Brothers Married?
The answer is Yes and no! In 2018, Drew Scott got married to creative director Linda Phan who works with Scott Brothers Entertainment. The two were said to have known each other for many years before deciding to walk down the aisle. Jonathan Scott, on the other hand, was engaged to his girlfriend, Zooey Deschanel.
The speculation that they might soon be married was triggered by an Instagram post where he left a comment that he would want to dance with her now and always in the future.
Before Zoey, Jonathan Scott was first married to another woman named Kelsy Ully who worked as a WestJet crew scheduler. He wedded his long-time girlfriend in 2007 in Canada before moving to the United States. It was after moving down south that the relationship crumbled as they separated in 2010 before finalizing divorce proceedings in 2013.
Jonathan said he was glad he got out early, although the marriage didn't work out,  "You know, we didn't have kids or anything," he said. "It really helped me understand what I wanted in a relationship."
Why People Think The Property Brothers Could Be Staged
There is no denying the fact that the Property Brothers show is very interesting and also well-followed. However, more than a few fans of the reality series have not stopped asking if the identical twin brothers that are behind it have faked the entire thing. This is due to the constant dramatic events in the show and the similar patterns each episode always seems to follow.
As one would expect in this day and age from reality television programs, a few aspects of the show are indeed fake. However, there are other aspects that play out as it is shown on television. Parts of the show that are fake include:
House Renovation
Needless to say, a large part of the renovation is real, but there are some parts the show that the brothers do not do. Of course, they finish their projects but it's not the entire thing that is torn down and rebuilt.
For one to be on the show, you will have to decide what part of your house should be fixed and what part should be left out. For example, you can either choose to have your bathroom fixed or your kitchen. There is very little chance that you would be able to get both places done for you on the show.
A Few Scenes Are Re-shot For Dramatic Purposes
The idea of a reality TV show is to make sure that everything that you see is real. However, there are numerous times in the Property Brothers show where scenes are shot again with the main purpose of adding drama to it.
For example, it was reported that there was a time when the wind brought down a metal chimney before the scene was shot. The team decided to recreate the whole thing and add the surprise of the brothers and other workers into the final shooting. The idea behind this, according to them, is not to fool viewers but to make the show more interesting.
House Hunting
On the show, Drew Scott, who is a real estate expert, spends a huge chunk of his time scouting for neglected houses that he can buy and have his brother rebuild. He would later show potential homebuyers these houses that have everything on their wish list, however, they would not have the financial capability to go through with the deal.
This sequence has carried on for a long time on the show and it is believed to be all scripted. Most of the clients already have the homes they are looking for in mind and so the house shopping is just for the sake of drama.
Clients are requested to submit addresses of homes they are interested in or at least, they must have narrowed down to their financial capability. For those who have not started searching already, the Property Brothers reveal it is always harder.
The Sidekick Is Not Necessarily Real
Another aspect of the show that is occasionally scripted in is the Property Brothers always having a second client for a house. The supposed second client is added to make things a little bit more dramatic as a straightforward transaction may appear boring to some viewers.
Drew Scott Does Not Have a Hand In All the Deals
As initially stated, some of the homebuyers that appear on the show have already found the properties they want. Hence, it doesn't go without saying many such clients do not use Scott as their agent. He only gets to have a deal in those not so many instances when clients that do not already have homes come by. But even in such instances, the properties have to be in areas where he is licensed.
Here are Some Interesting Facts About The Property Brothers
What is the Property Brothers' net worth?
HGTV's Property Brothers stars Jonathan Ian Scott and Andrew (Drew) Alfred Scott, have a combined net worth of $200 million.
Are the Property Brothers married, in Relationship or Fating Anyone?
Yes and no! Jonathan used to be married but he got a divorce. Drew on the other hand got married to creative director Linda Phan who works with Scott Brothers Entertainment.
Are the Property Brothers Gay?
No, the Property brothers are not gay, infact, it is quite the opposite
How tall are the Property Brothers?
Drew and Jonathan Scott's height stand at 6'4" and 6'5", respectively. These are very tall people, considering the average Canadian male's height is just 5'10".
Do The Property Brothers Drew and Jonathan Scott have children?
While Jonathan does not have any children of his own, he is often seen with girlfriend Zooey Deschanel and her two children. Drew and his wife Linda Phan on the other hand announced that they are expecting their first child together. This comes after the couple struggled with fertility issues for two years.
How old are the Property Brothers?
Jonathan and Drew Scott were born on April 28, 1978. That makes them 45 years old as of 2023, and their zodiac sign Taurus!
Where were the Property Brothers born?
Drew and Jonathan Scott are native Canadians, as they were born in Vancouver, British Columbia. They also grew up there.​
Do The Property Brothers have any other siblings?
Yes, they have an older brother known as J.D that is also involved in the family business, even though he is not in the limelight as much as the twins