There are a lot of male MSNBC news anchors that are more popular than others. The network can boast some of the best anchors in the industry, and they have done exceptionally well in the areas of reporting and program anchorage.
From Jose Diaz-Balart to Craig Melvin and Chris Hayes, these journalists have contributed their quota to the network, and their work is highly rated in the industry.
1. Jose Diaz-Balart
Date of birth: November 1960
Age: 62 years old
Active at MSNBC Since: 2014
Formerly at: Noticias Telemundo
Jose Diaz-Balart occupies the number one position on our list of male MSNBC news anchors. The reporter kick-started his journalism career before the mid-1980s when he scored a plum position with United Press International. The Spanish International Network, currently known as Univision, hired his services in December 1984 as the Central American Bureau Chief. The year 1987 was when he joined the group of reporters that founded Telemundo news, creating Noticias Telemundo/HBC along the line. In 1988, Jose started working for WTVJ, and CBS hired him in 1996.
The Cuban-American journalist widened his horizon in 2014 when he joined MSNBC. At the prestigious network, the renowned journalist anchors a program called José Díaz-Balart Reports show, which airs every Wednesday at 10 AM. He also works for NBC, anchoring the Nightly News Saturday show. Jose's outstanding work in the field of news anchorage has not gone unnoticed, as the journalist has won some prestigious awards; this includes four national Emmys
2. Craig Melvin
Date of birth: May 20, 1979
Age: 44 years old
Active at MSNBC Since: 2011
Formerly at: NBC
Occupying the number two slot on our list of male MSNBC news anchors is American anchor and broadcast journalist Craig Melvin. Craig was still a high school student in 1995 when he became part of WIS-TV, an NBC affiliate in Columbia, South Carolina; he worked there as an "Our Generation Reporter" till 1997. He went back to the network after college graduation to work as a news photographer and producer in July 2001. When he became a reporter, Craig created his "Craig Cam" live segments". As a news anchor, he presented the daytime and weekend evening newscasts, the weekend morning newscast, and the weekday newscasts. He also created a series covering diverse issues.
He joined WRC-TV, NBC's owned-and-operated station based in Washington D.C, in July 2008, and in July 2011, he was lured to MSNBC to work as a daytime anchor. While filling his position at MSNBC, Craig was still a contributor to NBC News in his capacity as a reporter. As an anchor at MSNBC, Craig has taken coverage of high-profile events, including the Summer Olympics of 2016 and the mass shooting of Dallas police officers also in 2016. In August 2018, the news anchor started working on NBC's Today. By October 2018, he emerged as a co-host of Today Third Hour – a position that later became permanent in January 2019.
3. Chris Hayes
Date of birth: February 28, 1978
Age: 45 years old
Active at MSNBC Since: 2010
Formerly at: The Nation magazine
Chris Hayes is among the prominent male MSNBC news anchors and has been visible on the network since 2010. The American television news anchor, political commentator, author, and activist is the host of MSNBC's All In with Chris Hayes – a popular weekday news and opinion TV show. Before then, he was anchoring the network's Up with Chris Hayes during the weekends. He also comes in as the host of MSNBC's podcast entitled, Why Is This Happening?
Before his foray into broadcast journalism, Chris was working in the print media. Some of the newspapers and magazines he worked for include the popular independent weekly newspaper Chicago Reader, a Chicago-based labor-focused monthly magazine known as In These Times, The Nation Institute, and The Nation magazine, where he functioned as editor-at-large. He is the author of the 2017 book, A Colony in a Nation.
4. Ari Melber
Date of birth: March 31, 1980
Age: 43 years old
Active at MSNBC Since: 2013
Formerly at: The US Senate
Ari Melber is an Emmy-Award-winning journalist and solicitor who deserves a mention on the list of famed male MSNBC news anchors. After he joined MSNBC in 2013, Ari was made the network's chief legal correspondent and later became the host of the show, The Beat with Ari Melber – the most viewed show on MSNBC. By April 2013, he started co-hosting "The Cycle" with S.E. Cupp, Krystal Ball, Touré, and Steve Kornacki. Following the cancelation of The Cycle in June 2015, Ari continued with the network as its Chief Legal Correspondent
There was a time he functioned as a substitute for some shows on MSNBC. Notable among them are The Rachel Maddow Show, The Point, and The Last Word with Lawrence O'Donnell
As MSNBC's legal analyst and chief legal correspondent, the Seattle, Washington native took charge of covering the Federal Bureau of Investigation (FBI), the Department of Justice, and the Supreme Court. Before he came to MSNBC, Ari was with the US Senate, where he served as a legislative aide and practiced First Amendment law.
5. Lawrence O'Donnell
Date of birth: November 7, 1951
Age: 71 years old
Active at MSNBC Since: On September 27, 2010
Formerly at: NBC
Our list of male MSNBC news anchors extends to include Lawrence O'Donnell, who is listed as a TV anchor, liberal political commentator, screenwriter, author, and actor. He Joined MSNBC on September 27, 2010, as the host of The Last Word with Lawrence O'Donnell. The show is an opinion and news program that airs every weeknight by 10: pm.
O'Donnell kick-started his political career as Senator Daniel Patrick Moynihan's aide and worked with the Senate Finance Committee as director. The self-acclaimed "practical European socialist" also works as an actor, producer, and writer in the movie world. He takes the credit for writing the NBC series entitled, The West Wing, where he depicted the character of President Bartlet's father, albeit in a flashback. He was the executive producer and creator of another NBC series, Mister Sterling. Lawrence was a recurring character in the series Big Love on NBC.
6. Joe Scarborough
Date of birth: April 9, 1963,
Age: 60 years old
Active at MSNBC Since: April 2003
Formerly at: US House of Reps
Another prominent male MSNBC news anchor that must be represented on this list is Joe Scarborough. Joe is an American attorney, television host, and former politician. He joined MSNBC in April 2003 and is today the co-host of the show Morning Joe on MSNBC alongside his spouse, Mika Brzezinski. During his early days on the network, Joe was functioning as the co-host of Scarborough Country.
Before joining the broadcast media, Scarborough was neck-deep in American politics. He was a United States House of Representatives member, serving under the Republican Party for Florida's 1st district – a position he held from 1995 to 2001. He is associated with the Harvard Institute of Politics under the Harvard Kennedy School of Government as a visiting fellow. Time magazine named him among the world's most influential people in their 2011 Time 100.
7. Willie Geist
Date of birth: May 3, 1975
Age: 48 years old
Active at MSNBC Since: April 2007
Formerly at: CNN, Sports Illustrated
The American journalist and television personality Willie Geist earns a place on the list of male MSNBC news anchors. Since he joined the network in April 2007, Willie has worked in several capacities. Currently, he co-anchors Morning Joe and Sunday Today with Willie Geist. He also serves on Today as a fill-in anchor on the Saturday edition and the weekday editions. He has worked with NBC Sports and NBC News as a correspondent, hosting NBC's Olympic coverage as well as contributing to it. Other NBC programs he has hosted include Rockefeller Center Christmas Tree Lighting and the Macy's Fourth of July Fireworks.
Before joining MSNBC, Willie worked with CNN Sports Illustrated, and as an author, he takes the credit for writing such publications as Good Talk, Dad, which he co-authored with his father Bill Geist, in 2014. His first book, which was released in 2010, is entitled American Freak Show: The Completely Fabricated Stories of Our New National Treasures. He also wrote the satire, Loaded! Become a Millionaire Overnight and Lose 20 Pounds in 2 Weeks or Your Money Back!
8. Jonathan Lemire
Date of birth: November 28, 1979
Age: 43 years old
Active at MSNBC Since: October 2021
Formerly at: Associated Press and Politico
JUST ANNOUNCED on @Morning_Joe:

➡️ @MSNBC & @NBCNews political analyst Jonathan Lemire is the new host of @WayTooEarly.

➡️ @JonLemire also joins @politico as White House Bureau Chief.

Set your alarms & watch #WayTooEarly weekdays beginning at 5am ET. pic.twitter.com/zP7rKjdRqt

— MSNBC Public Relations (@MSNBCPR) October 25, 2021
In October 2021, MSNBC named Jonathan Lemire as the host of Way Too Early, the network's early morning show that was formerly anchored by Kasie Hunt. Before then, he had been making guest appearances on several MSNBC shows, including Morning Joe, Deadline Whitehouse with Nicole Wallace, 11th Hour With Brian Williams, and more.
The American journalist cum political analyst started his career at Columbia University as a reporter for the student tabloid. Columbia Daily Spectator and did his internship at New York Daily News. He eventually became a staff of the media house.
In 2013, he became part of the Associated Press, covering politics in New York City and the administrations of Joe Biden and Donald Trump before him. In November 2021, the American journalist was named, Politico's White House bureau chief
9. Jonathan Capehart
Date of birth: July 2, 1967
Age: 56 years old
Active at MSNBC Since: December 13, 2020
Formerly at: The Washington Post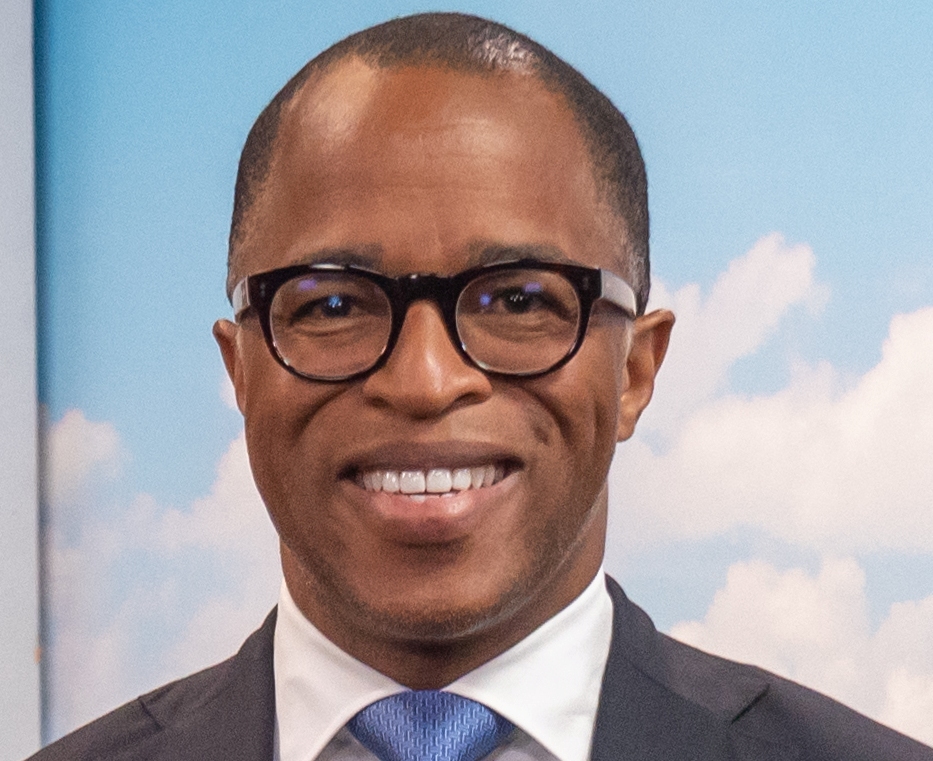 Jonathan Capeheart is an American journalist cum political commentator best known for hosting MSNBC's The Sunday Show with Jonathan Capehart. He is joggling his work at MSNBC with a writing job at The Washington Post's PostPartisan blog. Jonathan was previously with NBC's The Today Show as a researcher.
Other publications the male MSNBC news anchor has worked for include New York Daily News, Bloomberg News, and the public relations company known as Hill & Knowlton.
10. Chuck Todd
Date of birth: April 8, 1972
Age: 51 years old
Active at MSNBC Since: January 11, 2010
Formerly at: National Journal
Chuck Todd Is known as NBC's Meet the Press current moderator, and he is the 12th journalist to present the show. On NBC News Now, he hosts its daily edition called, Meet the Press Now. He also works with NBC News as its Political Director.
Before then, he was NBC's Chief White House correspondent and MSNBC's host of The Daily Rundown. He is the on-air political analyst for Today and NBC Nightly News with Lester Holt. He was previously with National Journal's The Hotline as a part-time staff.
11. Ali Velshi
Date of birth: October 29, 1969
Age: 53 years old
Active at MSNBC Since: October 2016
Formerly at: CNN and Aljazeera America
Ali Velshi worked for Aljazeera America and CNN before joining NBC and MSNBC. At NBC, the Canadian journalist functions as the network's senior economic and business correspondent, and at MSNBC, Ali serves as an anchor.
During his days at CNN, Ali was the network's Chief Business Correspondent, anchoring the popular program called, Your Money and co-hosting its international weekday business show entitled World Business Today. At Al Jazeera America, Ali hosted Ali Velshi on Target from 2013 to 2016, when the media outlet shut down operations.
12. Ayman Mohyeldin
Date of birth: April 18, 1979
Age: 44 years old
Active at MSNBC Since: 2011
Formerly at: CNN and Al Jazeera
Born in Egypt on the 18th of April 1979, Ayman Mohyeldin is listed as a journalist and political commentator. He works for MSNBC and NBC News at their New York office. He takes the credit for anchoring Ayman Mohyeldin Reports, formerly called MSNBC Live with Ayman Mohyeldin. During the weekends, he hosts Ayman on MSNBC in the evenings. He also hosts Fridays on Peacock.
Before coming to MSNBC, Ayman Mohyeldin was a correspondent for CNN as well as Al Jazeera
13. Trymaine Lee
Date of birth: September 20, 1978,
Age: 45 years old
Active at MSNBC Since: November 2012
Formerly at: The New York Times and The Huffington Post
Trymaine Lee joined MSNBC as a national reporter in November 2012, hosting the podcast, Into American and writing for the digital arm of the network. He was a reporter for The New York Times from 2006 to 2010 and a staff of The Huffington Post from 2011 to November 2012. During his days with The Times-Picayune of New Orleans, Lee and his team covered Hurricane Katrina and won a Pulitzer Prize for Breaking News Coverage.
14. Mehdi Hasan
Date of birth: July 1979
Age: 44 years old
Active at MSNBC Since: February 2021
Formerly at: Al Jazeera
Another name we cannot neglect to add to our list of top male MSNBC news anchors is Mehdi Hasan. Mehdi is a British-British-American broadcaster cum best-selling author with a few publications under his belt. In October 2020, he began presenting The Mehdi Hasan Show on Peacock and started doing the same on MSNBC in February 2021. He also works for other networks like Al Jazeera.
15. Harry Smith
Date of birth: August 21, 1951
Age: 72 years old
Active at MSNBC Since: November 2015
Formerly at: CBS
Take a look inside the art of baseball scorekeeping with just pen and paper ⚾✏️ @HarrySmith heads to a @ReadingFightins Phils game at a historic Pennsylvania ballpark where the art of scorekeeping lives on. pic.twitter.com/57U6YjjhLM

— TODAY (@TODAYshow) July 4, 2023
Harry Smith has worked for several networks like NBC News, MSNBC, CBS, and CNBC as a senior correspondent. During his days at CBS, the American journalist functioned as the host of CBS News morning programs. He also hosted The Early Show, including its predecessor, CBS This Morning. Harry eventually spent 17 years a CBS before moving on.
He became a correspondent for NBC News on July 2011 and also contributed to the news magazine known as Rock Center with Brian Williams. Moving to MSNBC, the senior correspondent became one of the network's anchors, handling daytime live coverage of events and breaking news; he has been doing this since November 2015