With a flourishing career in journalism and what seems to be a fulfilled life, Sandra Smith's reputation precedes her. Her current job at Fox News Channel puts her on the map as one of the popular journalists in the world. While her name might ring a bell when mentioned, the same cannot be said of her husband John Connelly.
Although he is waxing strong as a businessman and was a financial television commentator, John Connelly has always been behind the limelight. Let's shed a little light on some of the lesser-known facts about Sandra Smith's husband.
John Connelly's Bio
Down to the date and year he was born, John's background information has remained a mystery. There are speculations, however, that he was born in Chicago to parents whose names are not known. It is also not clear if he was raised as an only child or shared his childhood memories with any sibling.
John supposedly went to school in his city of birth and also worked there. From his academic records which did not mention his early education, John studied to be a painter at the school of Arts Institute in Chicago.
Despite his academic qualification, he went on to work as a business commentator on television, starting from 2010. His credits as a commentator can be traced to the Holy Cathedral in Chicago.
His Children and Family Life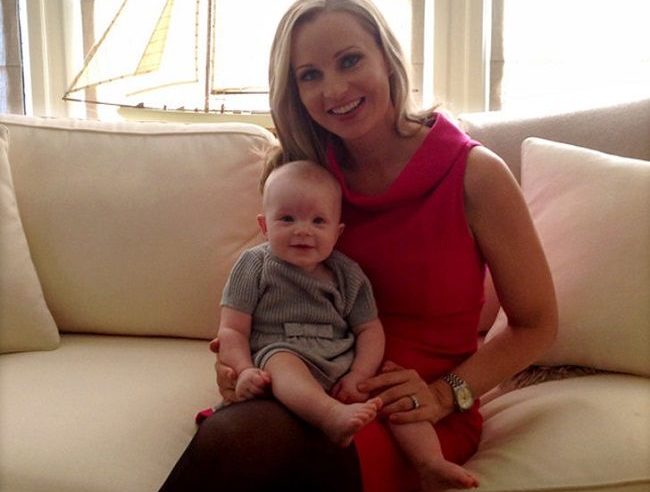 From what is obvious, John Connelly is in the limelight today because of his association with Sandra Smith whom he married in 2010. At the time of their first meeting, Sandra and John were working in the same place in Chicago. It was her first day on the job as a sales trader and it seemed John was the only person who ignored her at the time. Notwithstanding, he was actually the one who paid the most attention as he would reveal on their wedding day that he knew right from the first instance that he was going to spend the rest of his life with her.
After dating for a while, Sandra gave John the post of a commentator in her firm following the end of his former job. They got engaged on 28th December 2009 and on May 2nd in 2010, they sealed their union in an official wedding ceremony.
John Connelly and his wife are now the proud parents of two lovely kids. The first bundle of joy the family welcomed is Cora Belle Connely who joined the family in May 2013, three years after their wedding. Cora's birth brought much joy to her family and Sandra took a few months of maternity leave to take care of her. She made her comeback on TV later in August.
On January 12th in 2015, a second child, a son, came into the fold. He was named after his father and the little John was born a healthy child, weighing 10 pounds at birth. The family – mother, father, and children, currently reside in the city of New York alongside their dog named Whiskey.
Read Also: John Wayne Children, Wife, Family, Height, Death, Bio, Was He Gay?
About Sandra Smith
Sandra Kaye Smith is one of the TV journalists on the Fox News Channel. She co-anchors America's Newsroom on the channel and has appeared on several other shows since she joined the Fox Network.
Born on September 22, 1980, in Wheaton, Illinois, Sandra grew up into a very talented young woman. At Wheaton Warrenville South High School where she studied and graduated from in 1998, she was the captain of the cross country team and earned three letters in the sport, as well as bagged two more letters in track. Her stellar performances in school made her an Illinois High School Association state qualifier and Academic All-Conference selection. She also bagged an All-DuPage Valley Conference honors.
Sandra continued her cross country spell at Louisiana State University but didn't go beyond that as she took business classes in college and minored in Speech. She subsequently started a career in business afterward, working as a research associate at Aegis Capital Group. She later worked at Hermitage Capital Corporation as a trader and after leaving the company, she moved to Chicago where she became the Director of Institutional Sales and Trading at Terra Nova Institutional. At this point, she found her place on television, starting with her job as an on-air reporter for Bloomberg Television.
Her Fox Business Network stint took off in 2007 when she was hired as a reporter. She has made appearances on many shows of the network including Don Imus' show, Imus in the Morning, and Fox Business Happy Hour. On Fox News Channel, she has appeared on Red Eye w/ Greg Gutfeld and Hannity. Since April 2014, she has been a co-host on Outnumbered alongside four female commentators and a male guest on the Fox News Channel.